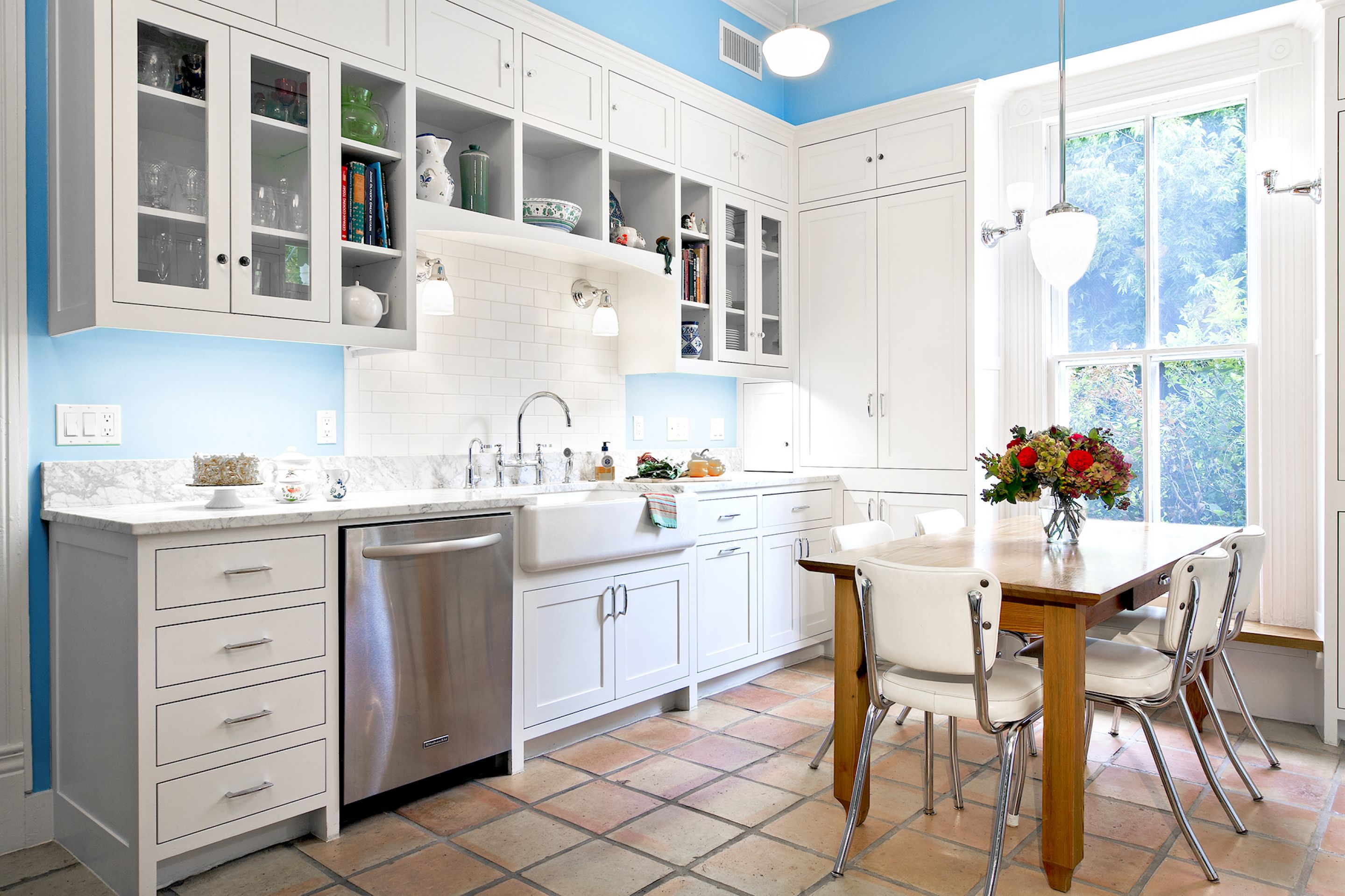 A historic kitchen revived
The kitchen of this 1890's Victorian home, on the National Register of Historic Places, didn't fit the needs of the clients or match the historic flavor of the home. Though the owners wanted to keep the current floor plan of the kitchen, including space for an eat-in table, they also wanted all new finishes and fixtures to completely modernize the space's functionality.
By creating new storage solutions
while incorporating period style and details, we created a kitchen that feels modern but doesn't lose the original character. With the same layout, the kitchen is familiar but fresh and reinvigorated with new life.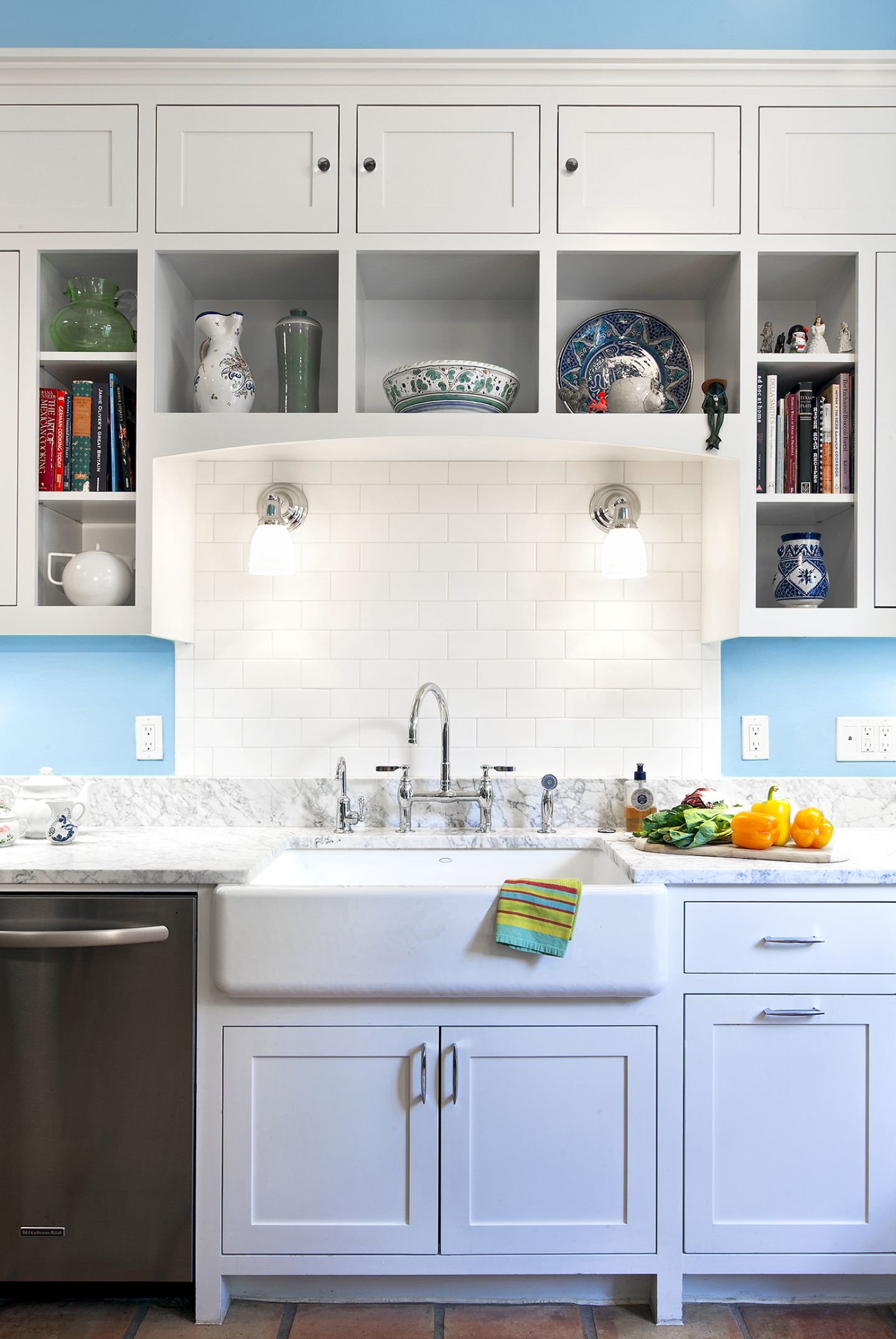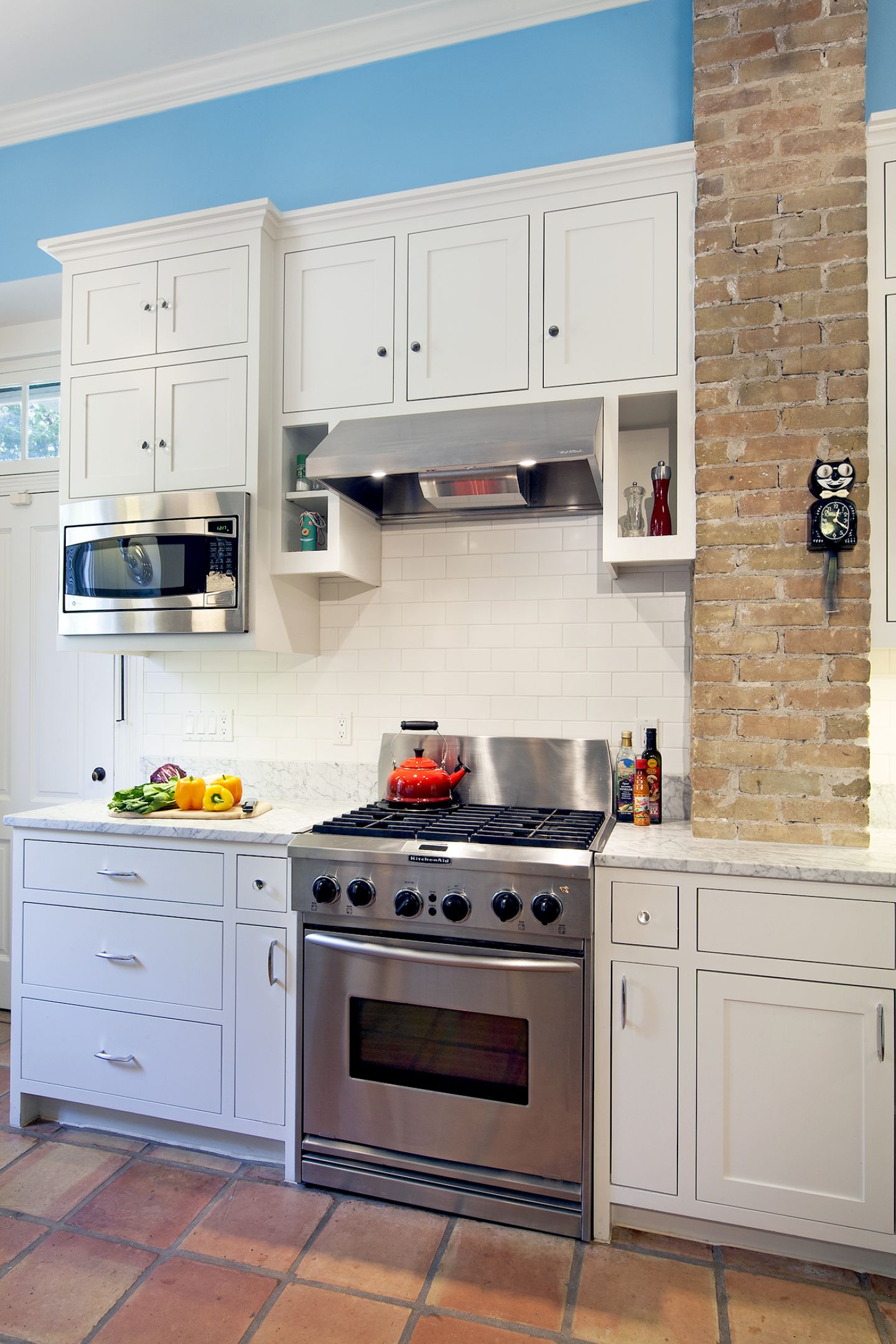 The Style
The architect decided on a pre-WWII design style with modern updates. Carrera marble counters and off-white subway tiles in the backsplash contribute to the simple, clean look.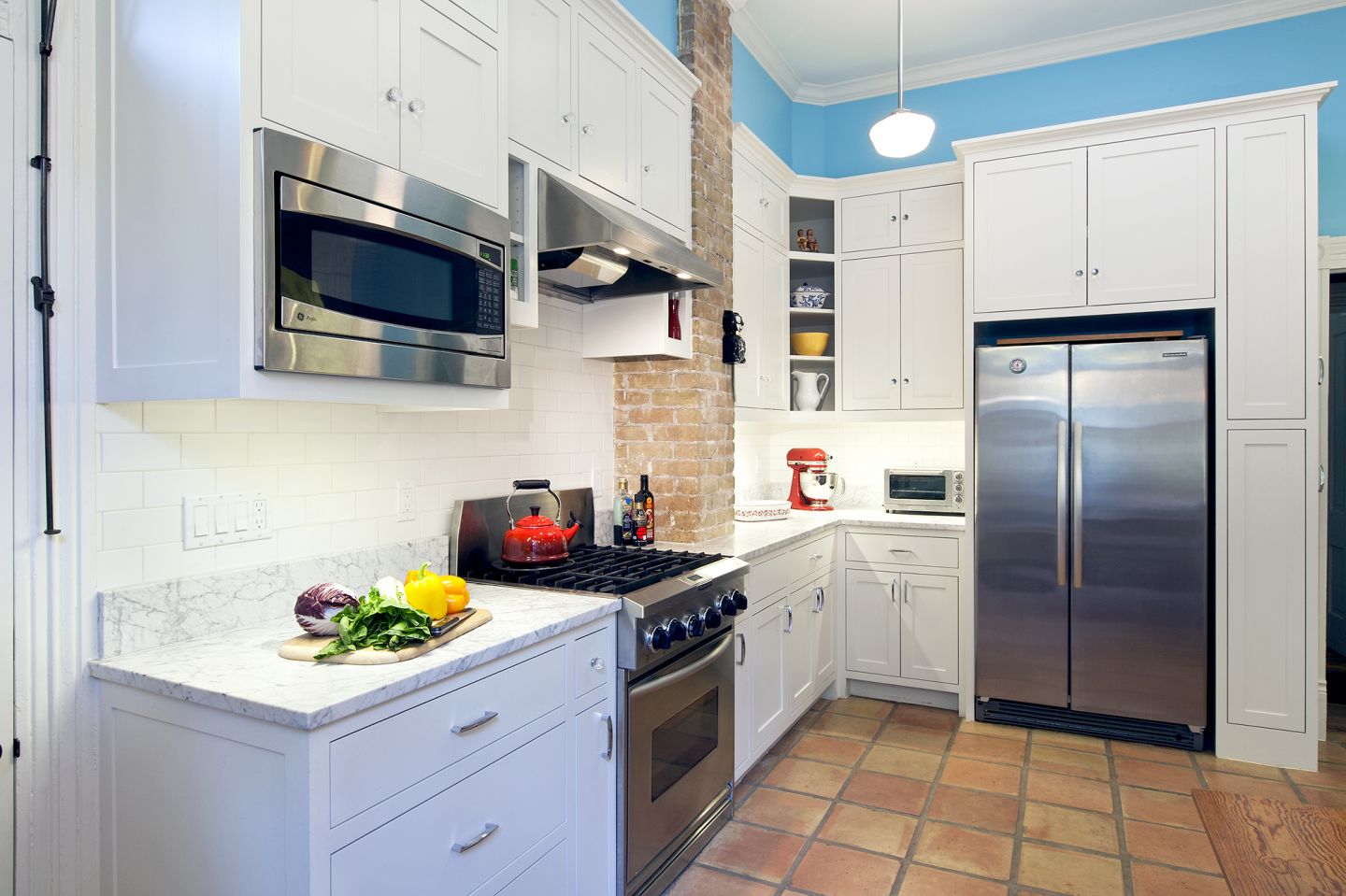 Kitchen Features
The entire kitchen was gutted, and the awkward furr-downs that hid the air conditioning ducts were reorganized. Outdated cabinets were replaced with new face framed cabinets topped with crown molding.
Period sconces
Farmhouse sink
White subway tile
Window seat
Shallow tower cabinet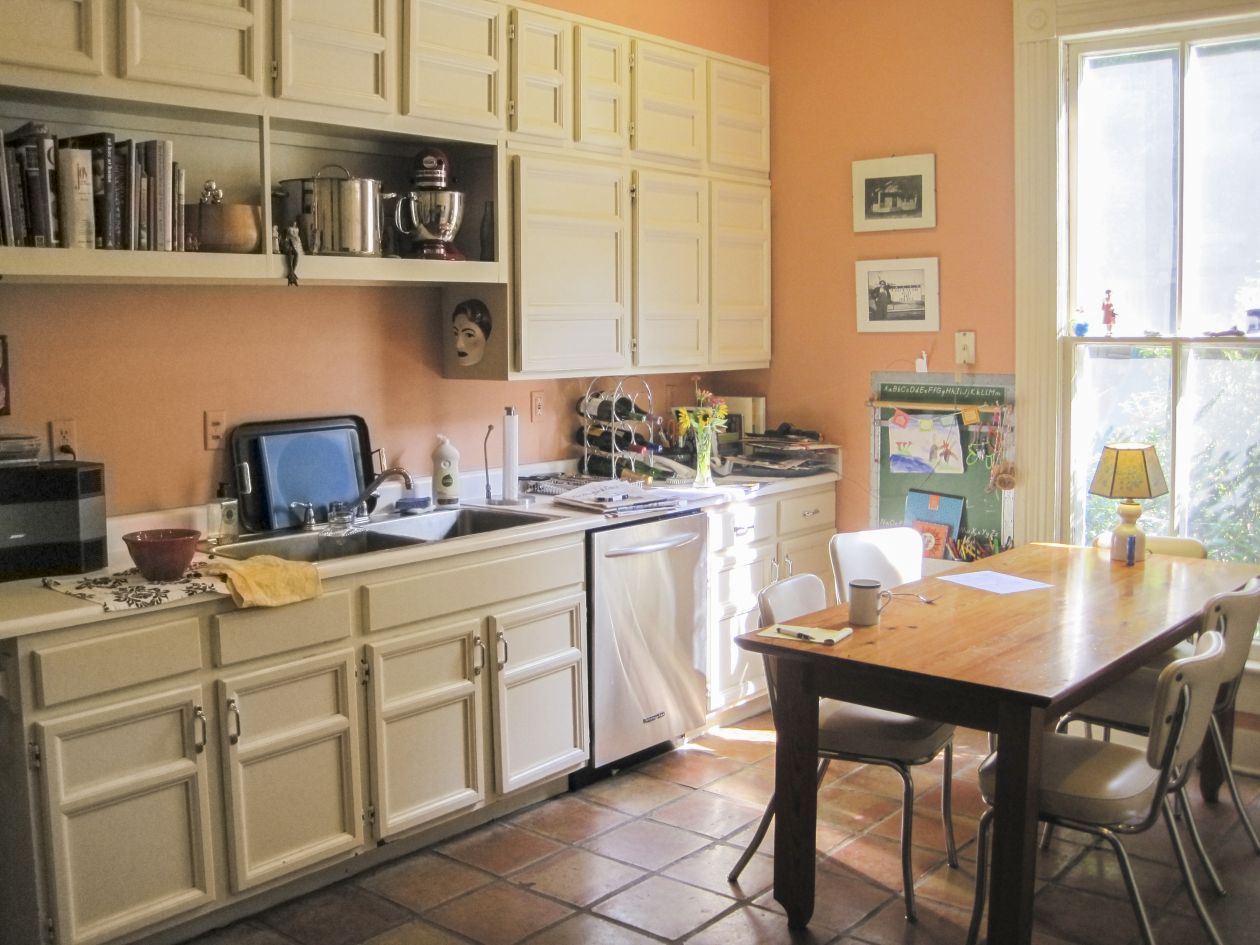 Remodeled in the 1970's,
the kitchen was poorly designed, in disrepair, and lacked adequate storage. The style didn't match the historic character of the home, and was missing the functionality these clients desired.

As might be expected with a more than a century old home, there were plenty of repairs that had to be addressed before the new work began. Updates to the framing, insulation, and original double hung window made the new kitchen safe and sound. Though the kitchen still reflects the intended style of the home, additional reorganization and upgrades to the plumbing and electrical systems make everything behind the walls completely modern.
The family is enjoying the updated kitchen
with its enhanced cabinetry, display shelves, and storage for kids' gear. Once mismatched and tired, the kitchen is now an inspired space with plenty of room to create meals, gather, and spend family time together.
Charming character meets clean serenity