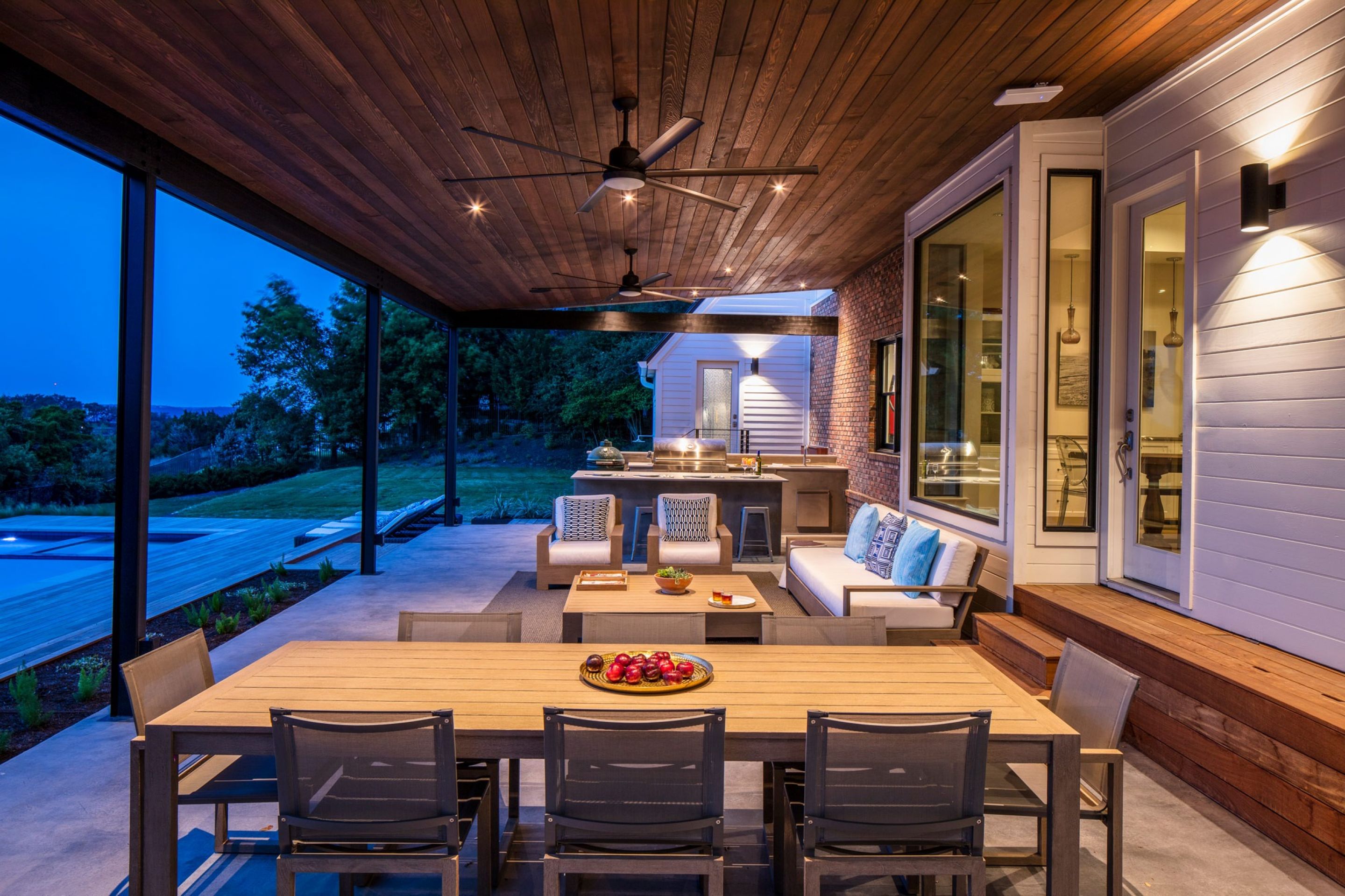 Taking advantage of that sunset glory
There is a view, and that view is to the west. That's great, because the hills that roll west into Texas' vastness are a beautiful thing to behold. But how do you take advantage of all this glory without getting roasted by the sun? Unfortunately, that was the problem this family was experiencing with their home before they hired CG&S to come up with a plan for some much-needed shade.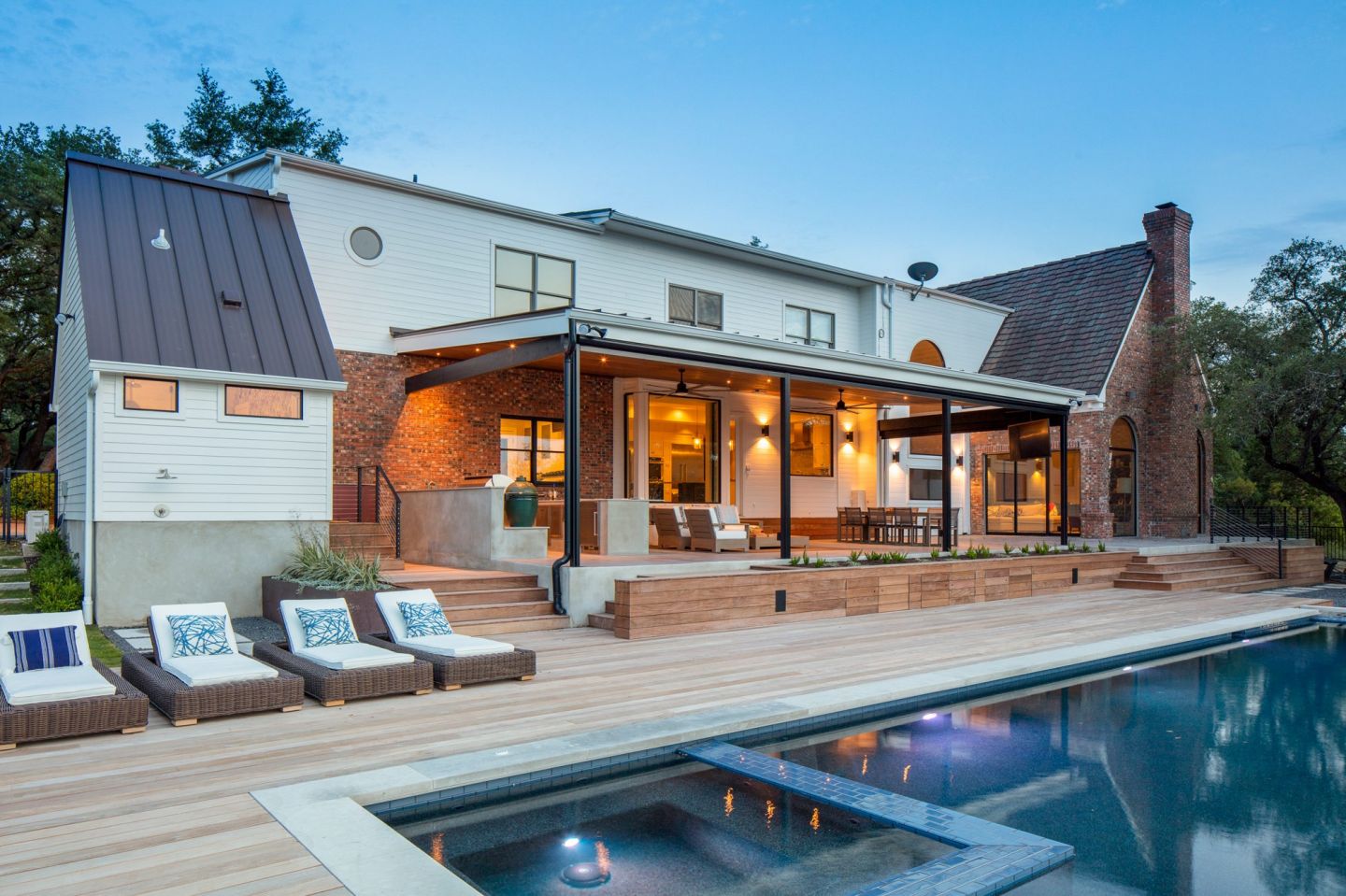 The must-haves were a space that felt integrated with the home's interior renovations, which provided a cook zone, living space, and a pool big enough to play water games. And of course, some much needed sun protection.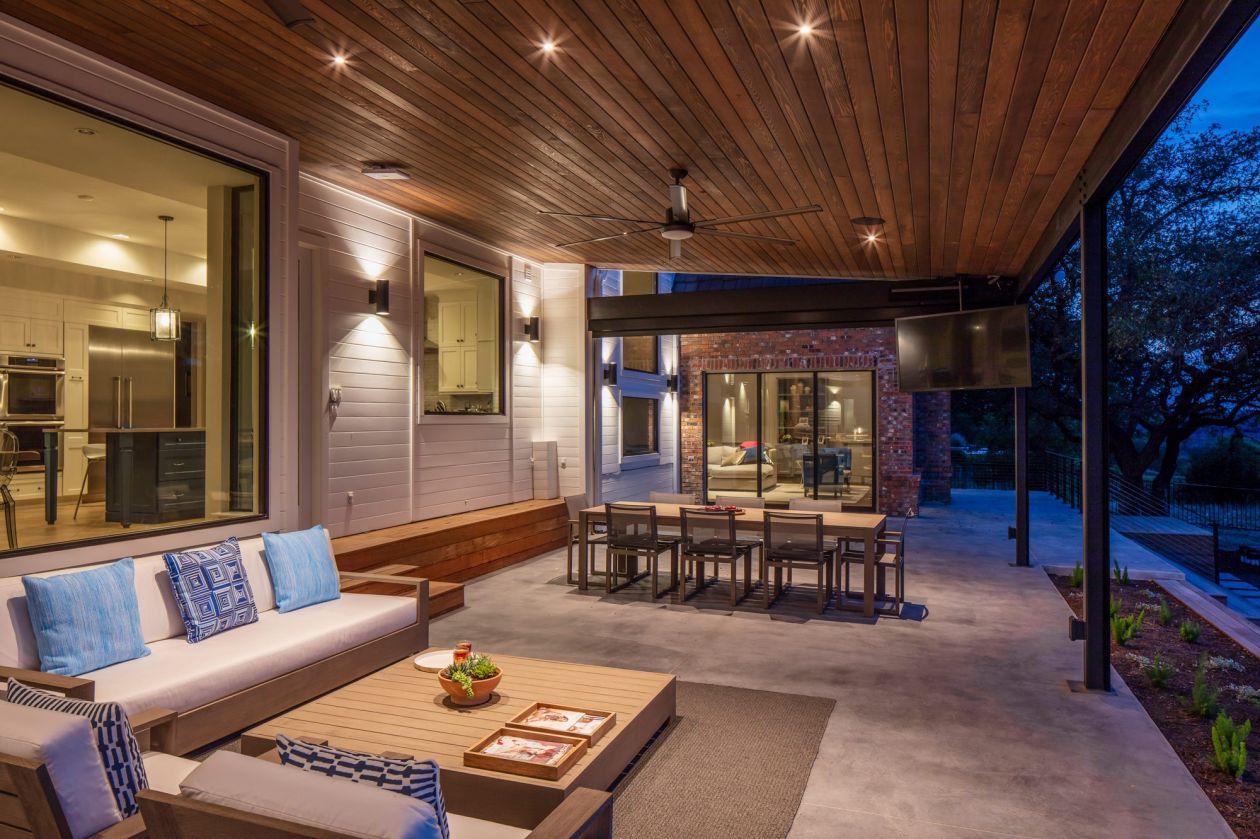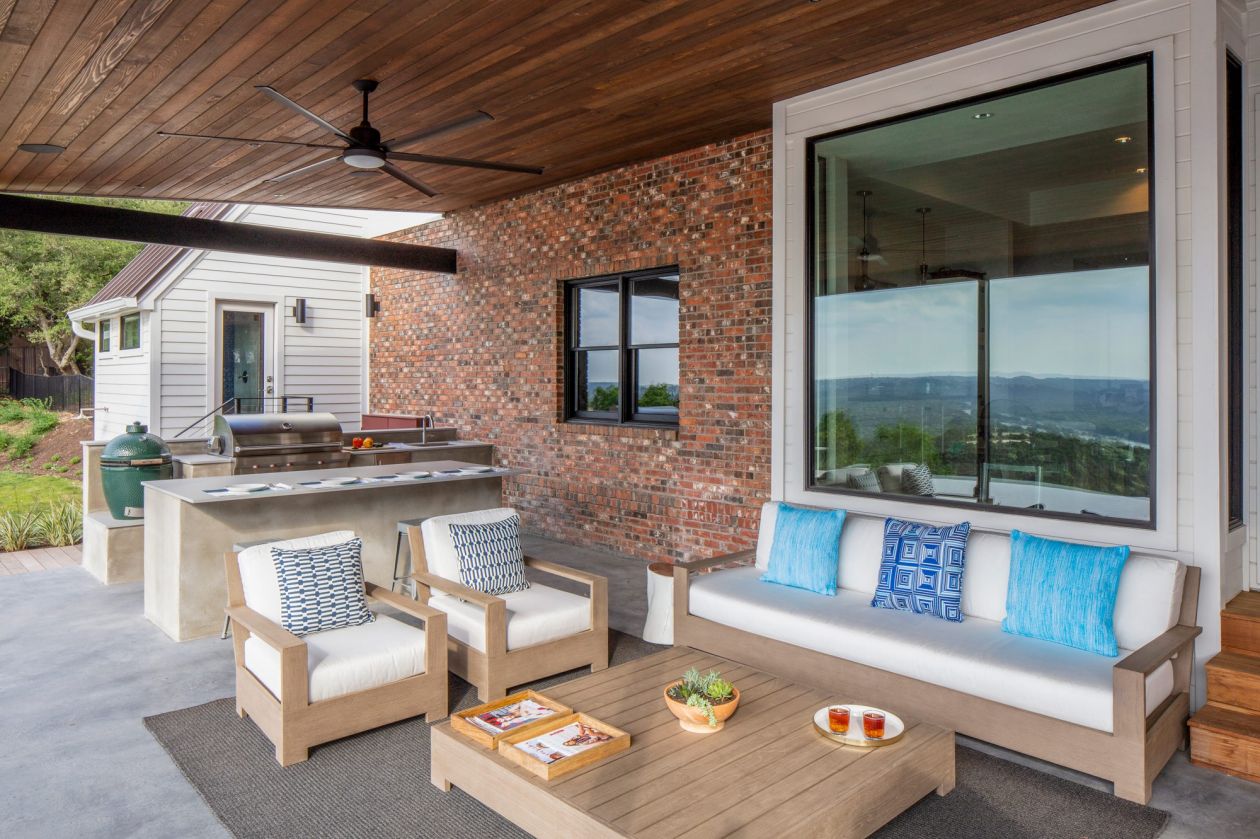 The existing 2-level porch was demolished completely. With that out of the way, the new, enlarged lower porch was lowered and extended the full length of the rear façade and covered with a very generous overhang—providing plenty of space for a seating area, dining space, and an outdoor kitchen. The new design begged for no railings, so planters were used as buffers, and no change in elevation was greater than 30", so railings could be eliminated.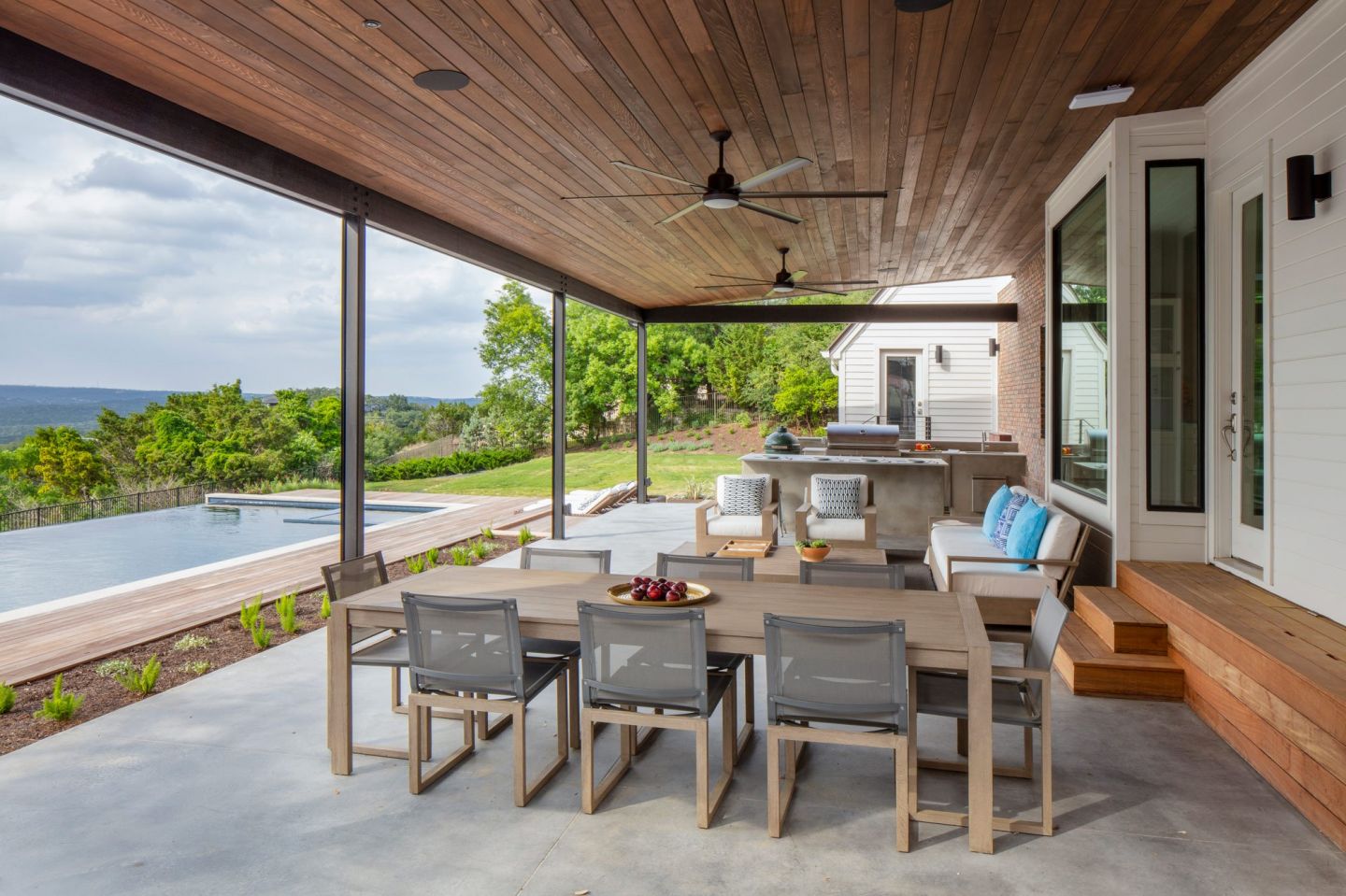 The color palette of the space was purposely left neutral so as not to draw away from the landscape. But the stained tongue and groove cedar ceilings bring warmth to the space, tying in the home's existing brick, new Ipe deck and steel planters.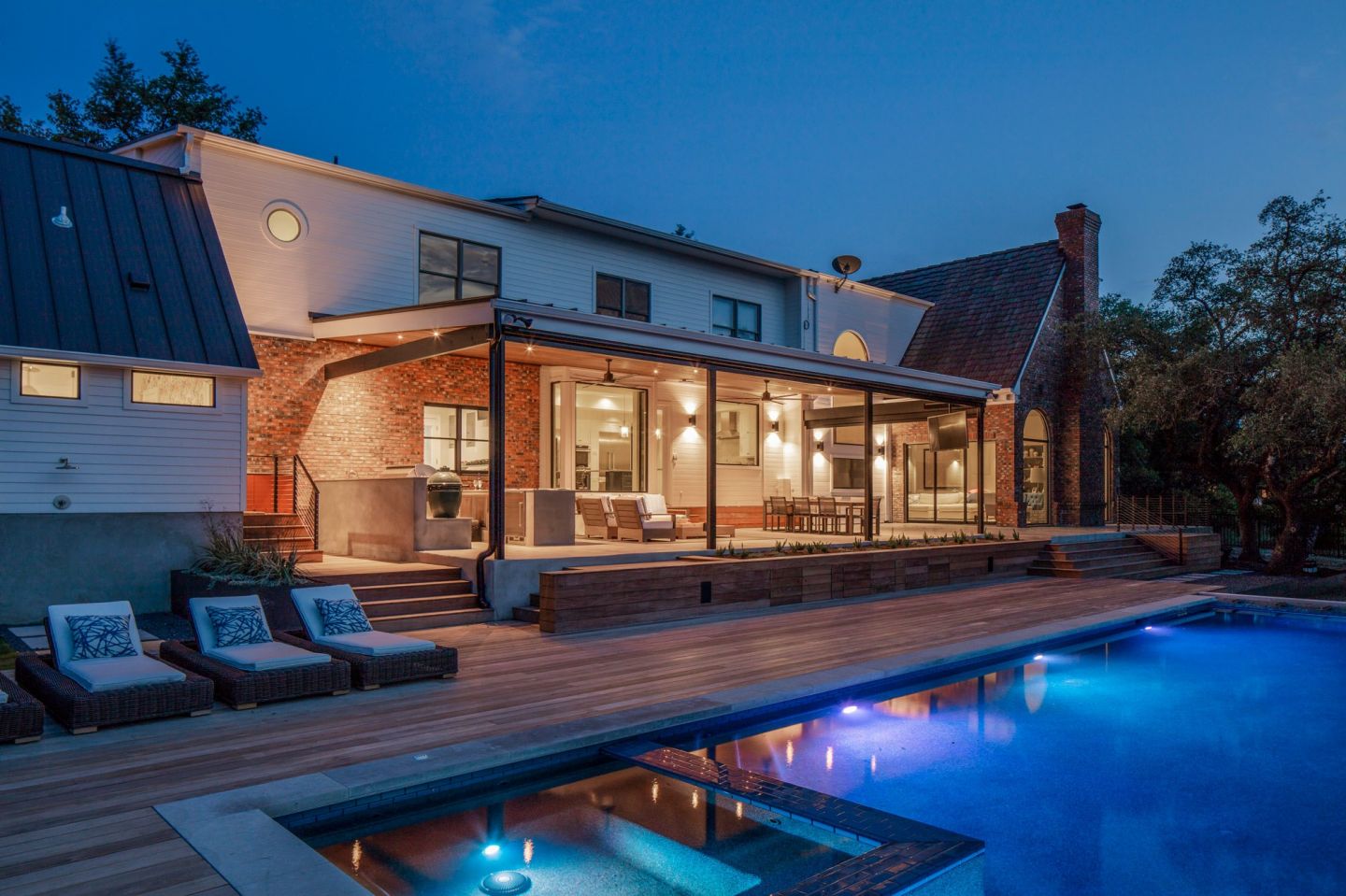 Having cleared the way to the yard—and the view—gears shifted to the pool with a large pool deck that provides plenty of space for sunbathing. The pool is an expansive, clean rectangle. The pool has an infinity edge, further reinforcing the sense that the pool deck is suspended in space above the edge of the hill country.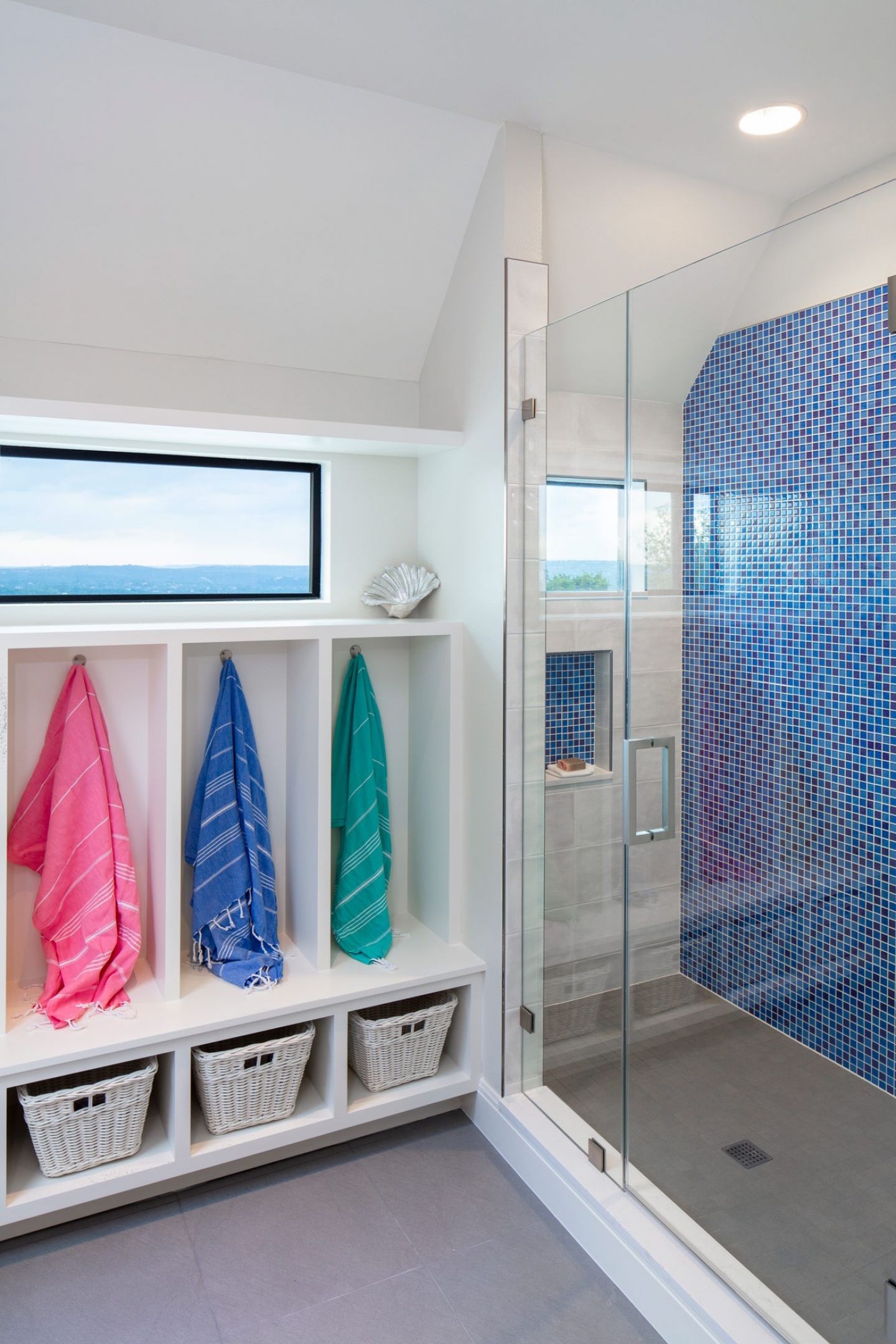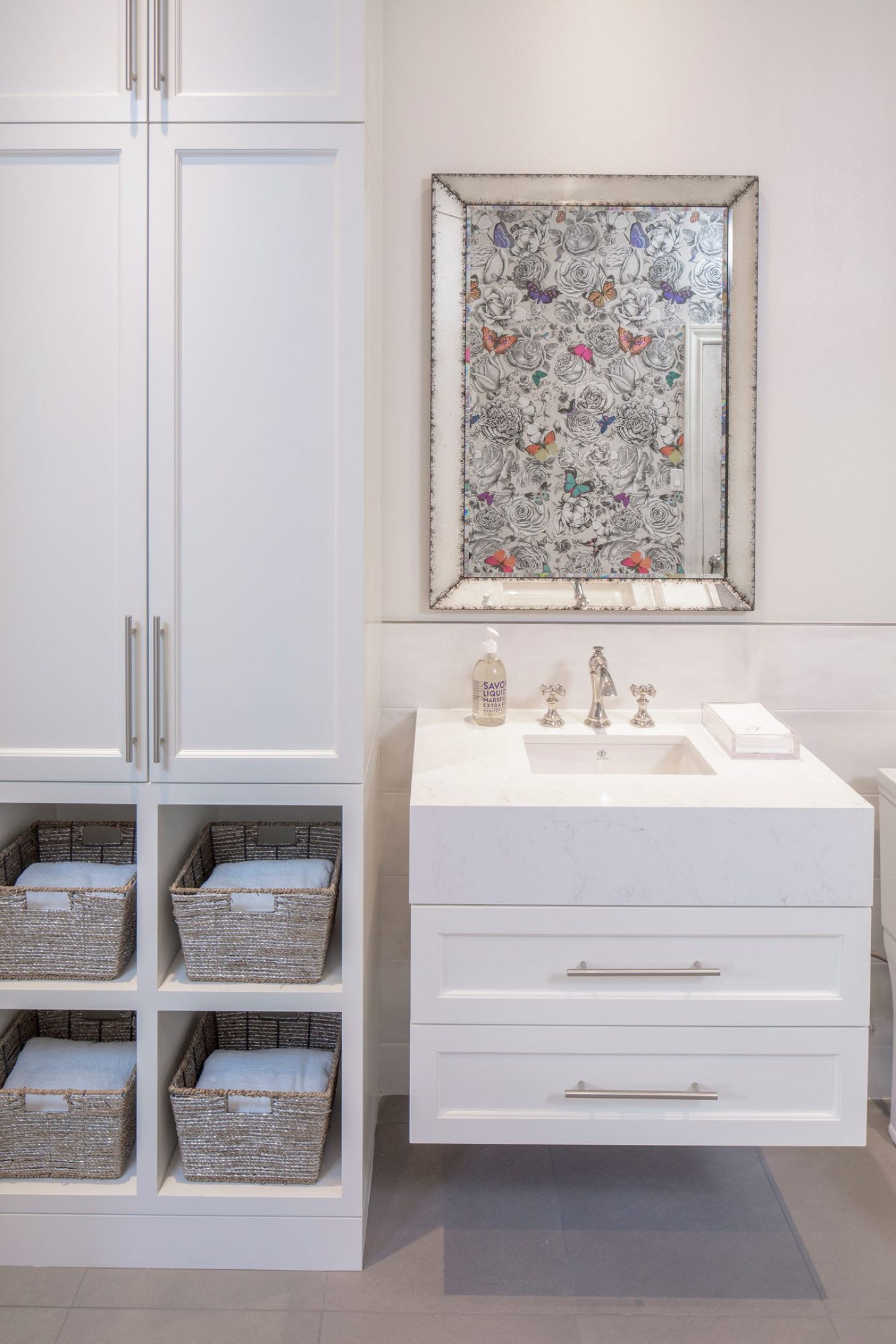 An addition during the design process was the creation of a pool bath. Positioned on the side of the home, the new bathroom has designated cubbies for each family member, a large walk in shower, space for large floaty storage and fun, bright wall paper modernizing the space.
New home preserves the identity of the original