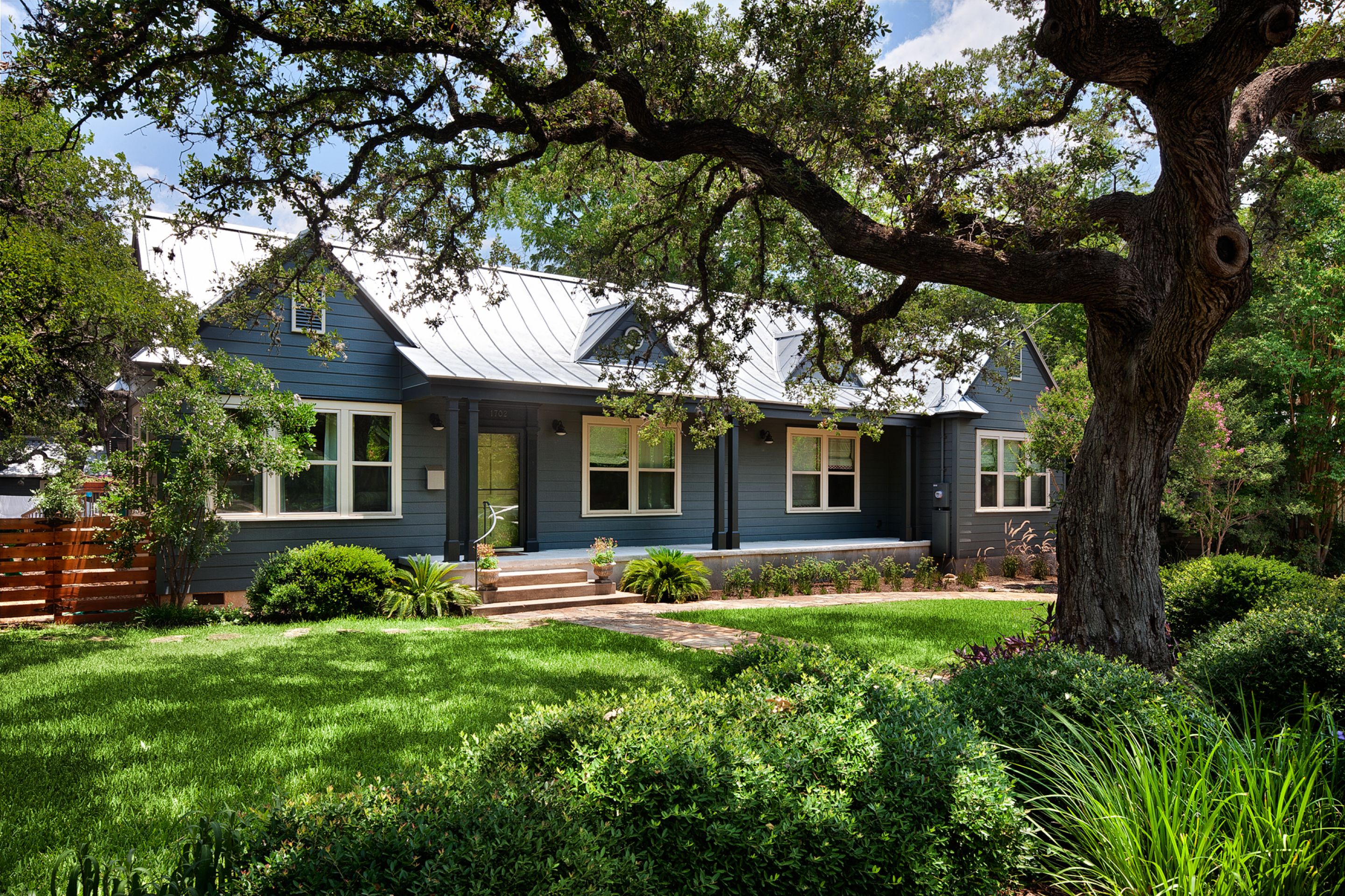 A cottage family home makeover
Located on a double lot, this period house was built in 1940 with two bedrooms and one bath. The family, including two kids, needed more bedrooms—with a separation between the parents and the kids. By drastically increasing the square footage with two new wings, we gave this family the space they needed to make their home work.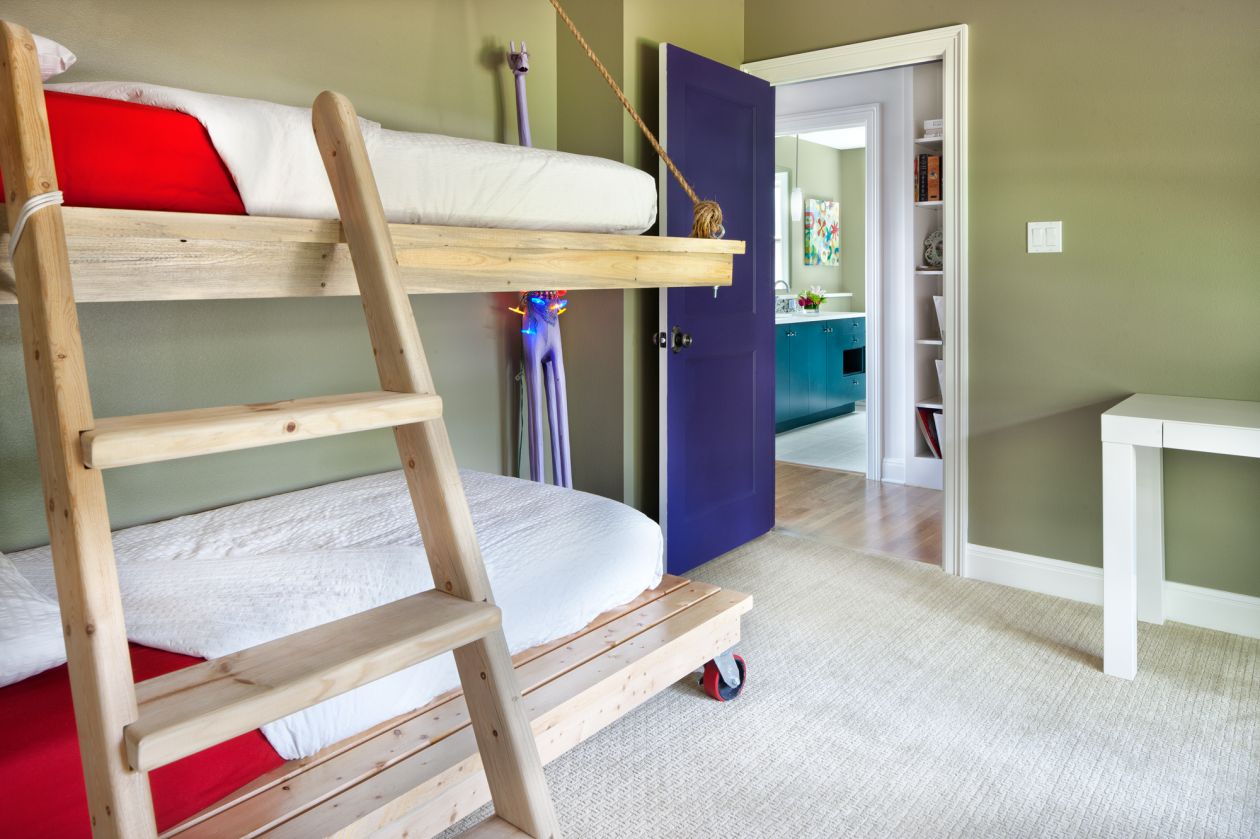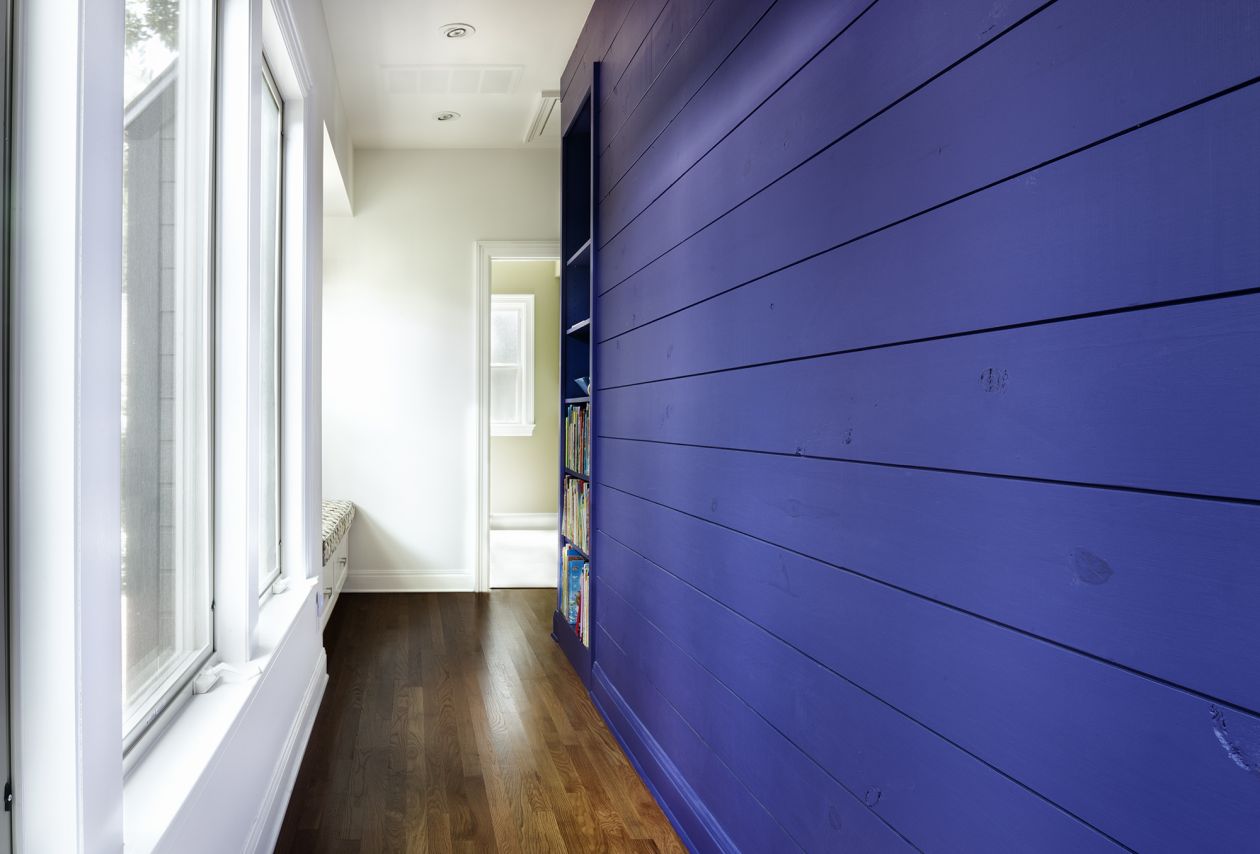 By adding two new bedroom wings,
wrapped around a pecan tree, we gave the parents and the kids their own private areas. Now there's room for everybody, even guests, in this spacious home that is still chock full of charm.
The Style
It was important to the clients that any changes as seen from the front façade appear minimal, to preserve the cottage style of the home. The interiors, while fully updated, still keep the 1940's character while incorporating some modern flair.
Master Suite
The parents' wing features a vaulted-ceiling bedroom and an amenity-full bathroom. Details throughout give the space a serene, retreat feel.
Built in bookshelves
Spa tub
Dark stained walnut cabinetry
Detailed tall art niches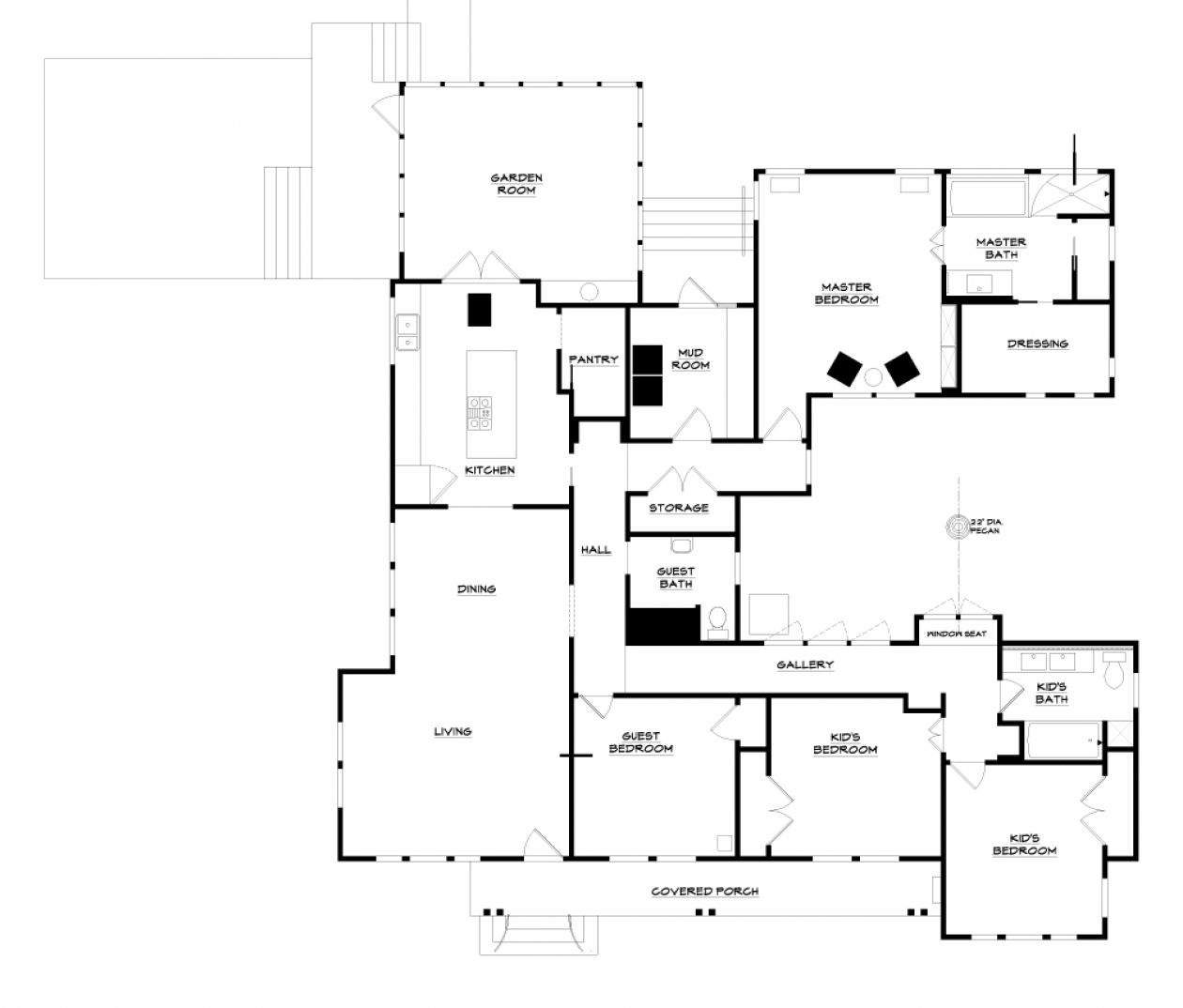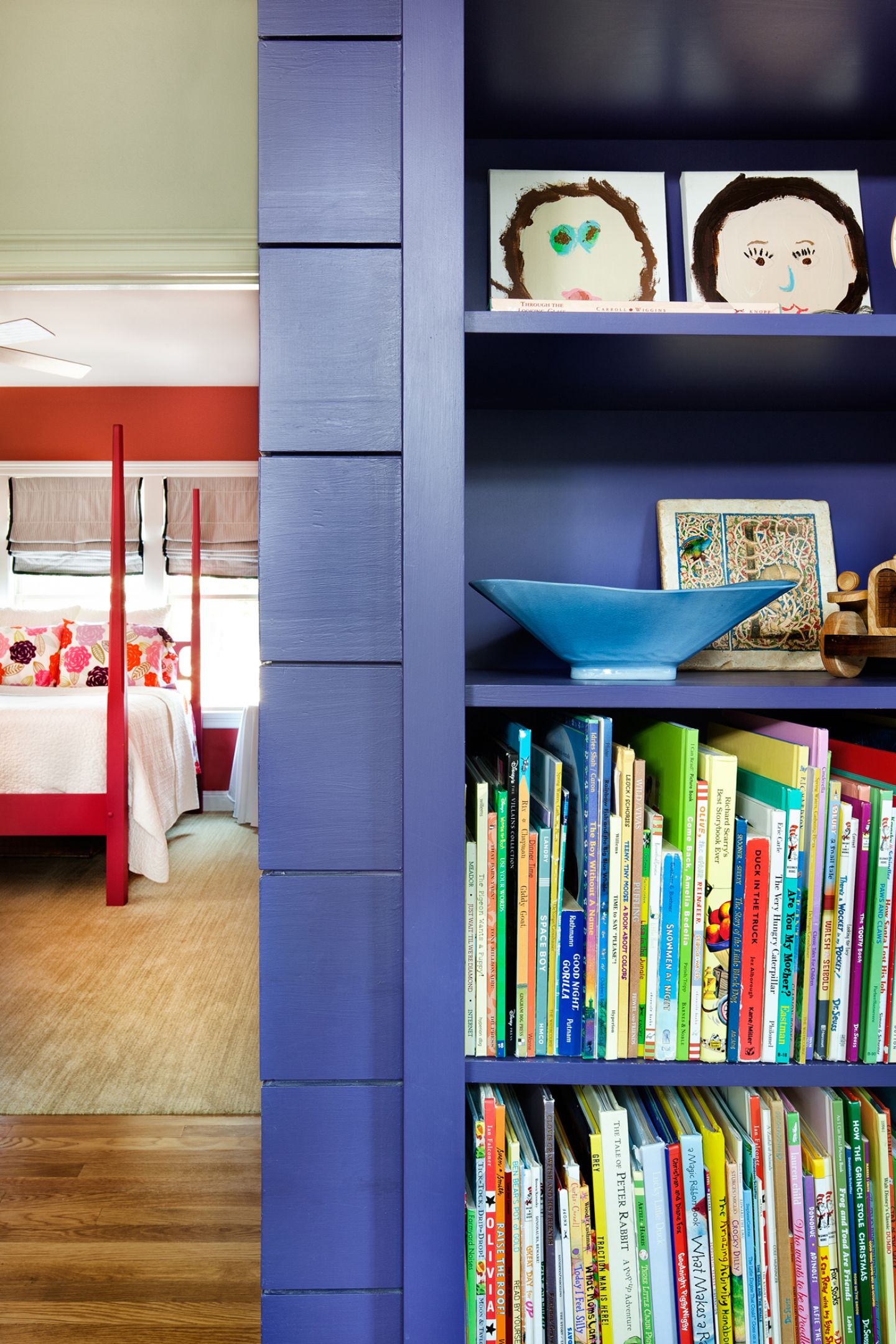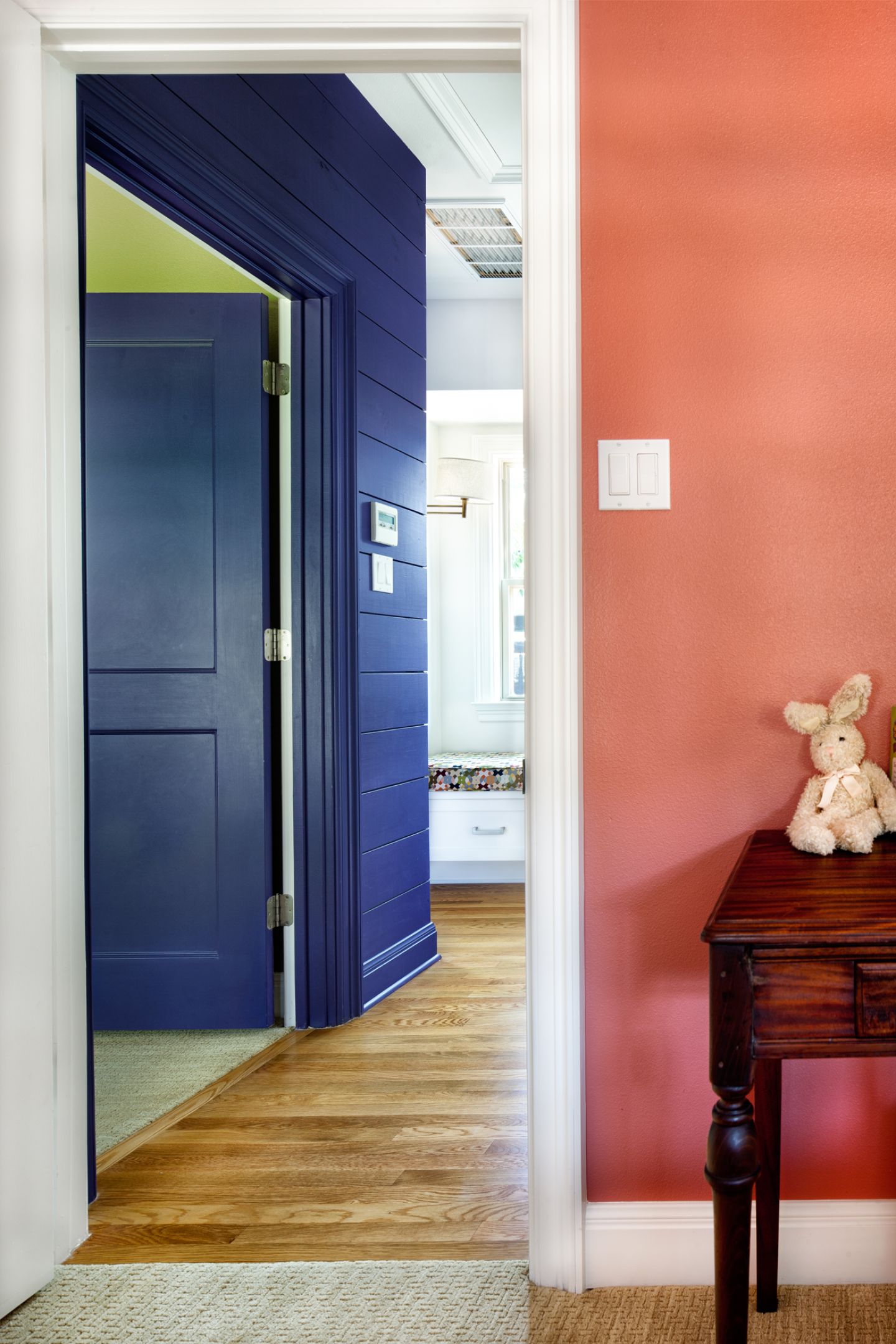 Kids Area
The kids' wing at the end of a long hallway features spacious bedrooms and a shared bath, both with bright colors, fresh finishes, and plenty of natural light.
Wood siding wall treatment
Quartz countertop
Glass mosaic tile backsplash
Double hung windows
Curb Appeal
Though the exterior underwent a transformation, with a new rebuilt front porch, metal roof, rafters and more, we paid close mind to keeping the details true to the period of the original home.
Custom rafters
Metal roof
Greek returns
Front porch column
This house had plenty of character, but it lacked the space this family needed.
An unused side porch was an eyesore, and the features and exterior were in need of some refreshing.

Working around the massive pecan tree in the side yard was the main challenge throughout the project. Designated a protected tree by city ordinance, a visit by the city arborist was required before the permit could be issued. Instead of pouring a slab for the addition, a minimum number of piers were carefully installed so as not to disturb the tree roots. This ensured that we preserved the historic tree while still giving the family exactly what they wanted.
The result is an updated cottage
customized for a modern family, with two new wings that make room for parents and kids alike to enjoy.
A historic kitchen revived