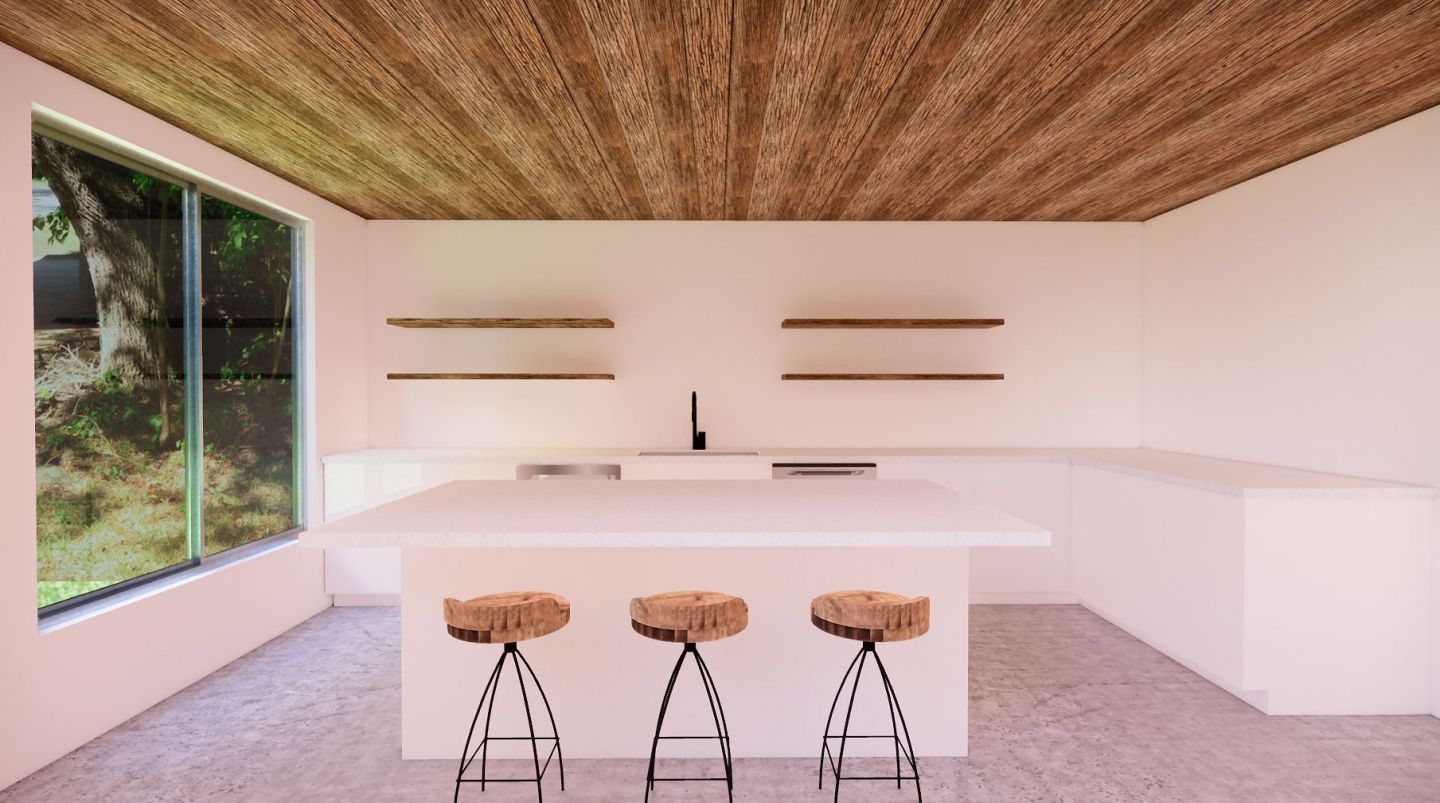 So, the architectural process is complete.
You've diligently and methodically worked through the architectural design and you have a beautiful, shining, new space conceived with modern sensibilities… Now what? Does your furniture fit? Does it look right? Is your furniture even your style anymore after all that design soul searching? Interior design breathes life into architecture—finishing the design thought or sometimes introducing a unique slant.
One can think of interior design a bit like clothing. It can be classic and well-tailored. Or it can be trendy and fashionable. Clothing is what makes you, well, you, and the same can be said for interior design and its ability to transform your home into one that's very specifically yours.
To illustrate that point, our interiors team looked at outfitting a job that's currently on the boards; it's a new-build residential studio project and we looked at it in two vastly different ways when considering the interior finishes and furnishings. One approach interprets a fresh take on lake living while the other is envisioned to be an art collecting maximalist's dream country cabin.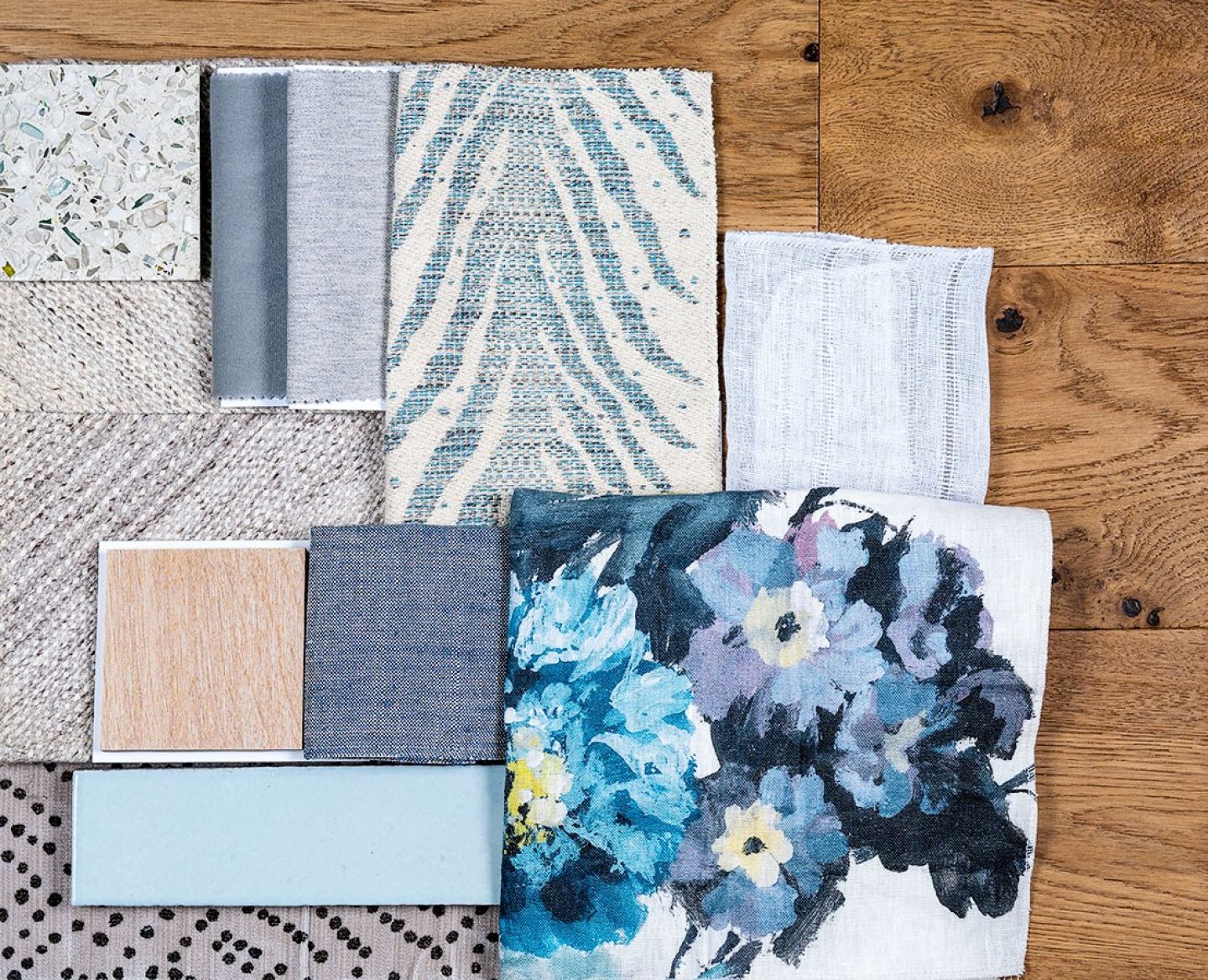 A modern lake living
approach is all about being light on its feet and spontaneous. Does the weather look perfect for a day on the boat? Great! Grab your sunscreen; let's go! The furnishings in this scheme are sturdy without being stuffy. They are durable but not heavy. Light and air permeate all aspects of the design. There is nothing cheesy or cliché here—no sand dollars, anchors, or netting. This scheme is grown up and dressed up without being fussy. It can work for entertaining a well-heeled work crowd just as well as it can for a casual day of lounging dockside. It's also intentionally light on maintenance, because who wants to spend hours oiling the countertop or wood floors when there's fun to be had outdoors?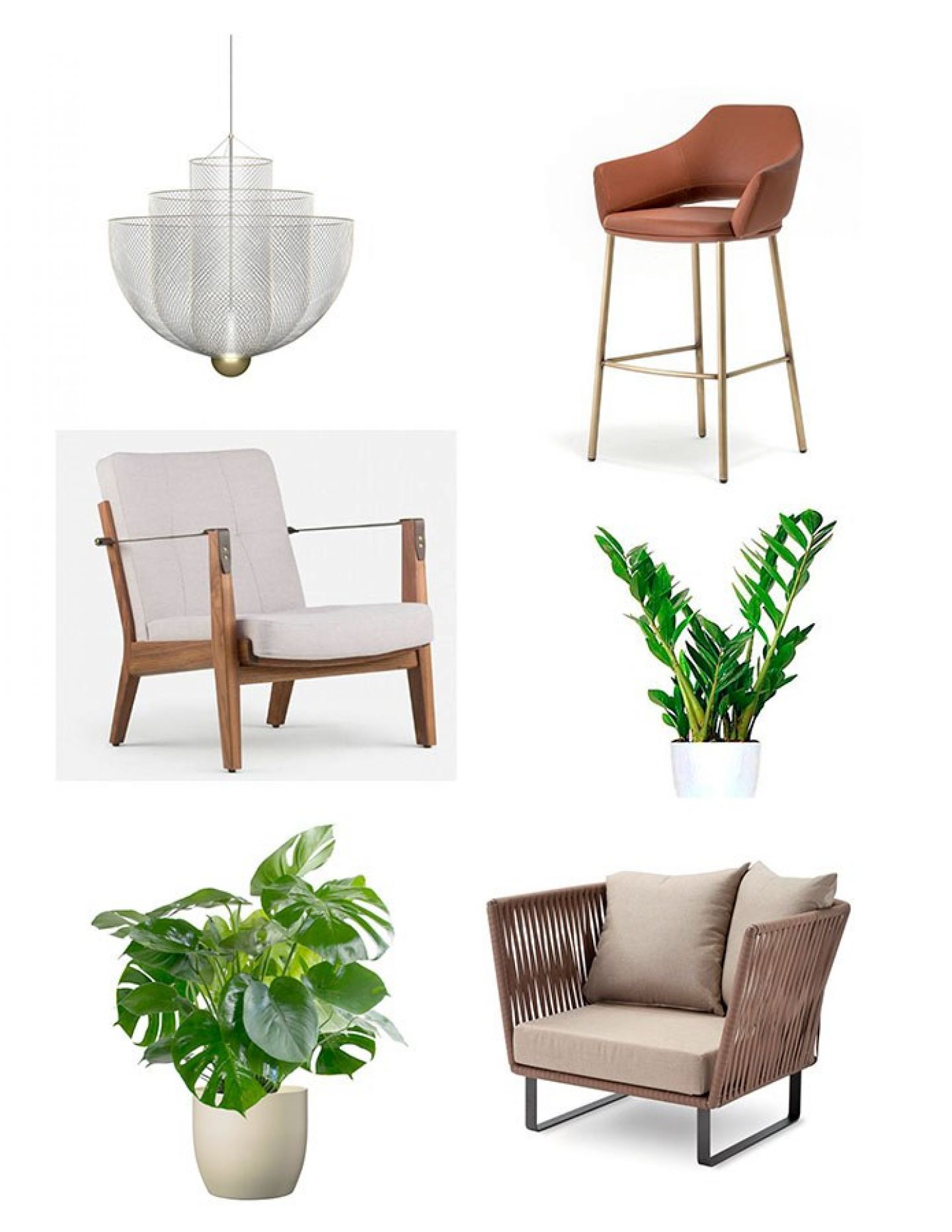 The materials in this scheme are crisp and modern but all display just the right amount of worn-in, sun-faded or perfectly aged character—like a favorite pair of jeans. While being filled with bright whites, care is taken to select the right shades to keep the space from feeling too cold or clinical. Woods have been selected to be visually complimentary to the outdoor surroundings. Fabrics are extra durable but carefully selected to have a soft touch to make that couch perfect for cozying up on when the nights turn cool. Perhaps most important, the lighting is artfully placed and diligently specified to ensure a variety of lighting levels within the space—along with flexible controls to ensure just the right mood can be achieved for the task/function at hand. Greenery blurs the line between inside and outside, but care is taken to select plants that don't contribute heavily to the home's maintenance regime.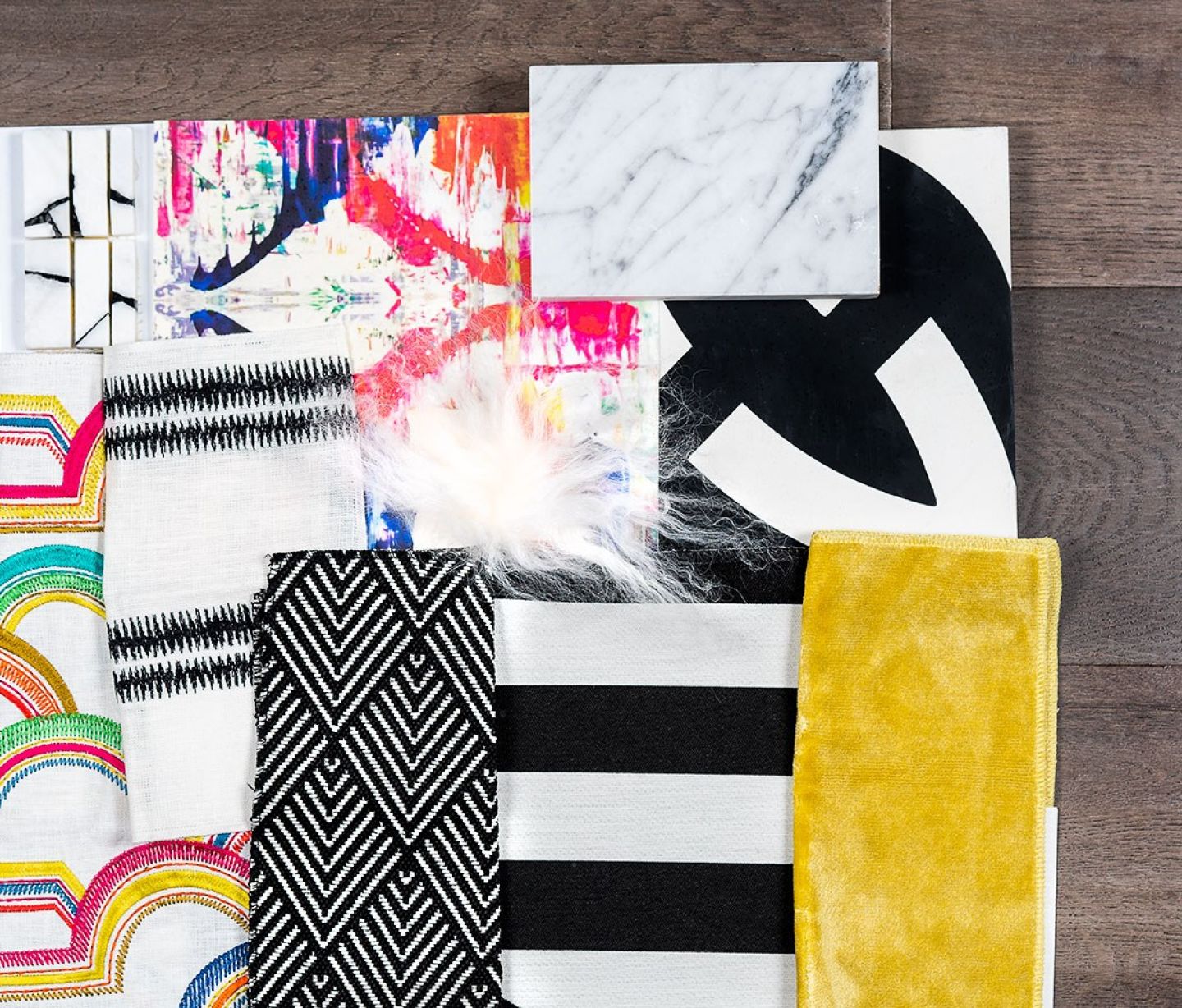 On the other side of our
imaginary brief, the maximalist brings along an eclectic art collection comprised of both paintings and sculpture. This scheme requires carefully considered lighting and brighter, more vibrant colors to complement the clients' collection and bring the space to life. With all of the pattern and movement, it's important to provide private, relatively quiet vignettes or moments within the space to allow for contemplative viewing of the composition, art, and nature. Seating is at once sculptural and comfortable. Pattern and color are abundant! The art is discovered like animals in nature—as part of the greater whole, not displayed in academic isolation. Textures are rich and varied, layered on top of the natural surroundings. As in the lake living scheme, greenery appears both inside and outside, blurring the line between them, but in this design the greenery is maximal and verdant. This was one common element we felt essential to the site and the surroundings!
Materials in this scheme are all 'wows' in their own right. Selected because they speak of vibrancy and life but carefully curated to complement each other and work together in a spectrum of colors and all scales of pattern and texture. Since this project is located on the lake and is by no means urban, materials are intentionally limited to the natural—wood, clay, leather, wool and the like; however, in this scheme, limits do not translate to boring!
There are myriad factors that contribute to the final look, and more important, the function and feel of the space. Sometimes the spark comes from our clients. When clients don't bring a strong preference for elements to the table, that's when we get to stretch all of our design muscles to draw the design out of the client. We are trained to be exceptional listeners and intuit between the lines, after all!
Renderings, photo collage, material boards, and photography by Joanna Hartman, Madison Mullins, Justin Quick, and Ryan Davis