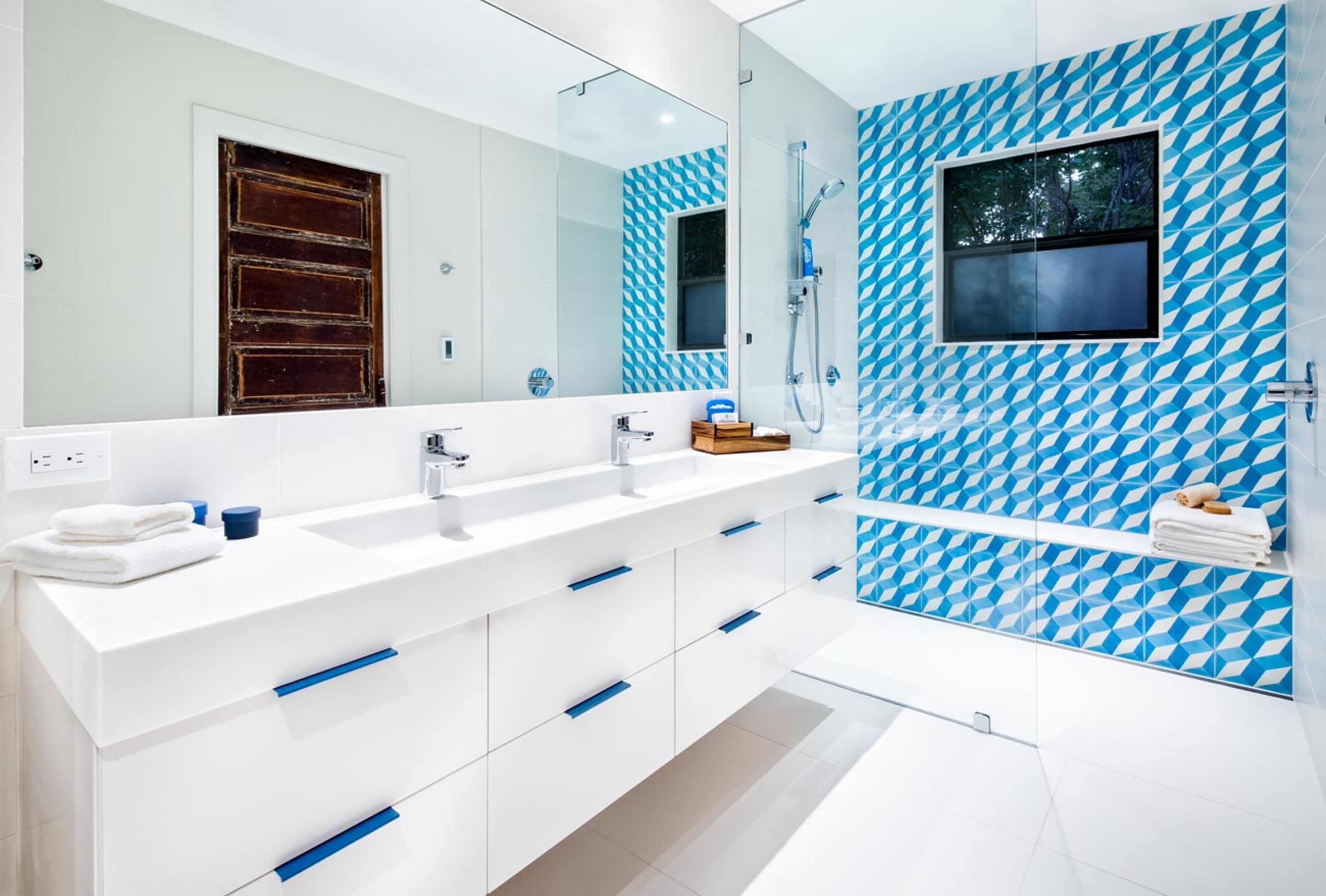 Sapphire Bath In 78704
Sophisticated bath for a young professional
Located deep in one of south Austin's most vibrant neighborhoods, this home had the perfect location for a young professional. But the master bath was wonky. So they hired CG&S for a makeover.
Simple, minimal, elegant.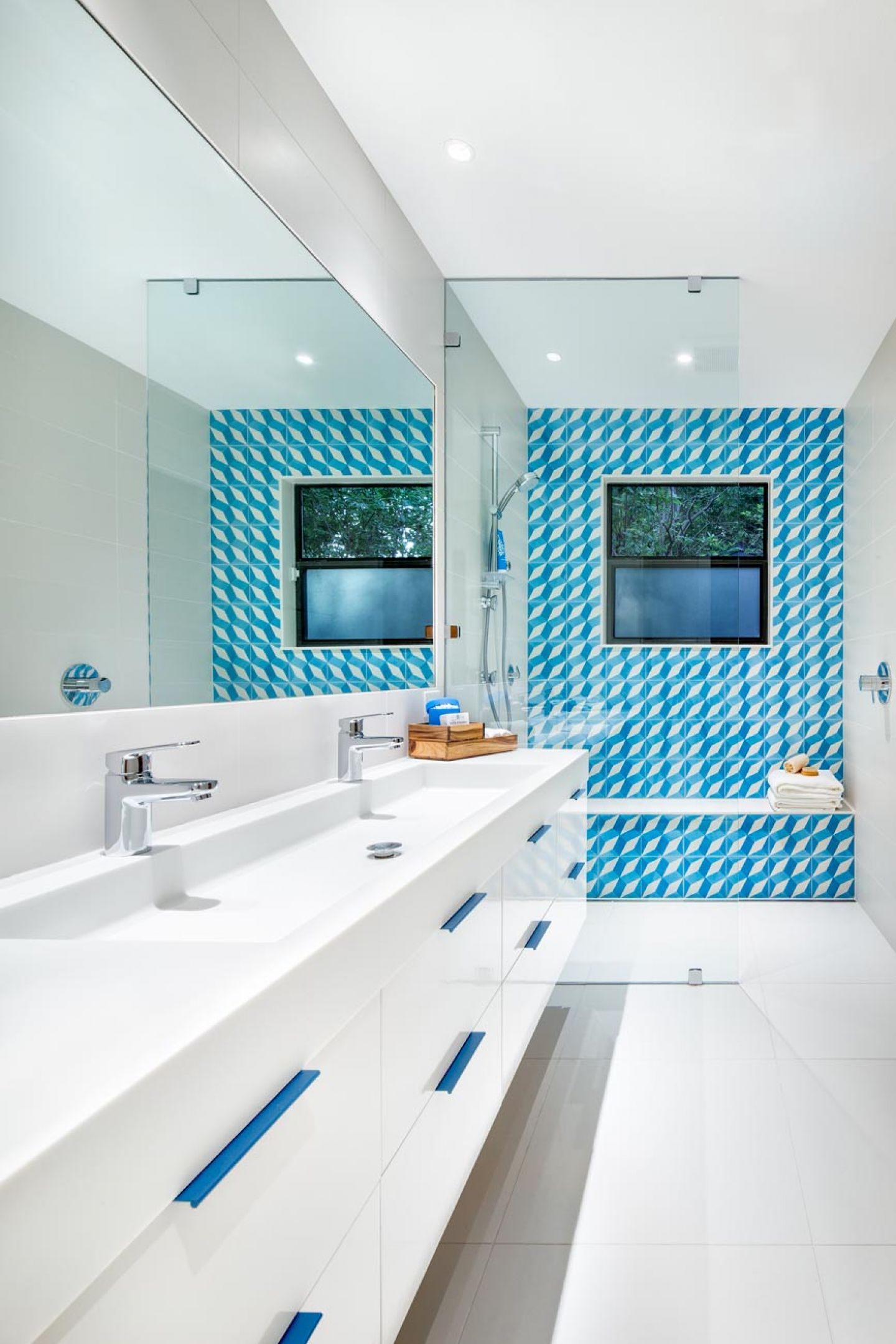 We replaced the tub and shower with a contemporary, minimal frameless shower enclosure with a striking Clé tile accent wall and bench. Two awkward sinks separated by a storage tower were replaced by a unified floating vanity with a trough sink formed out of solid surface material. White dominates the space punctuated by powder coated drawer pulls and the aforementioned accent tile. The large, 76" mirror sympathizes with these dynamics.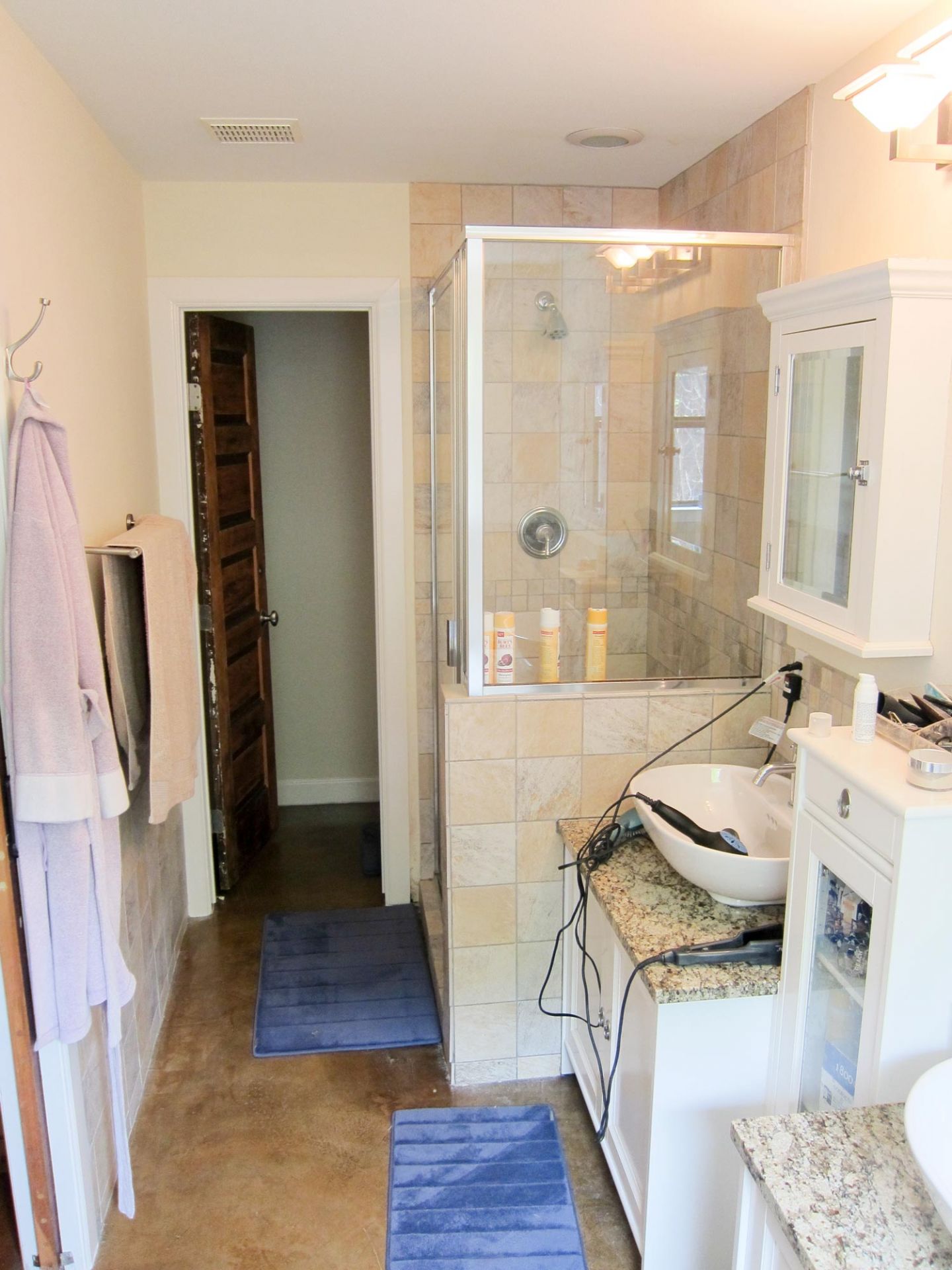 The Situation Before: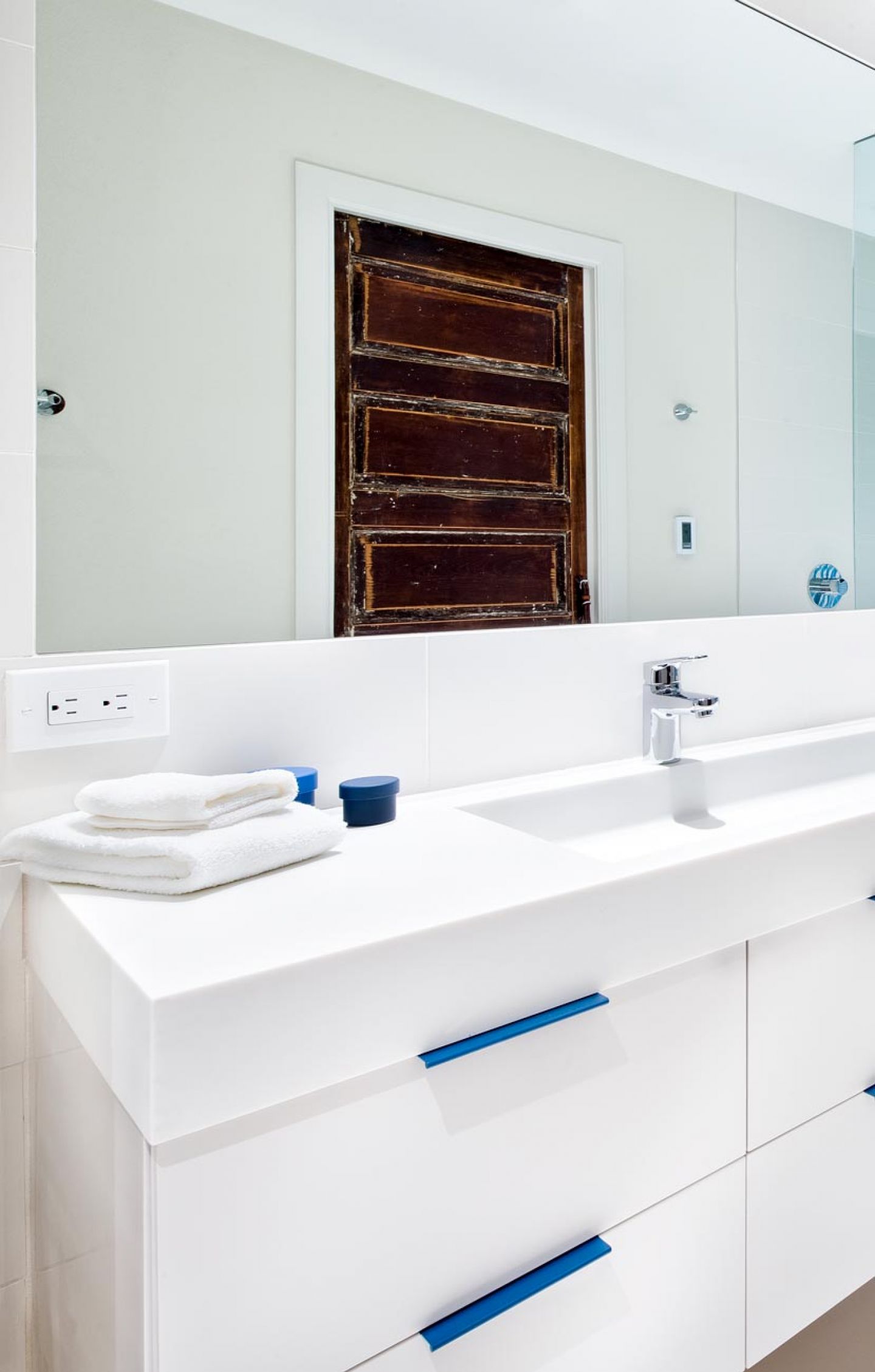 The owner liked the original doors, so we kept them.
They add a charming rustic counterpoint to the dominant minimal stylistic regime. It's always nice to reincorporate components from the original space; counterpoints of character and nostalgia that make the new flashy touches even more pronounced. Radiant heating in the flooring provides a nice finishing touch.
Charming character meets clean serenity