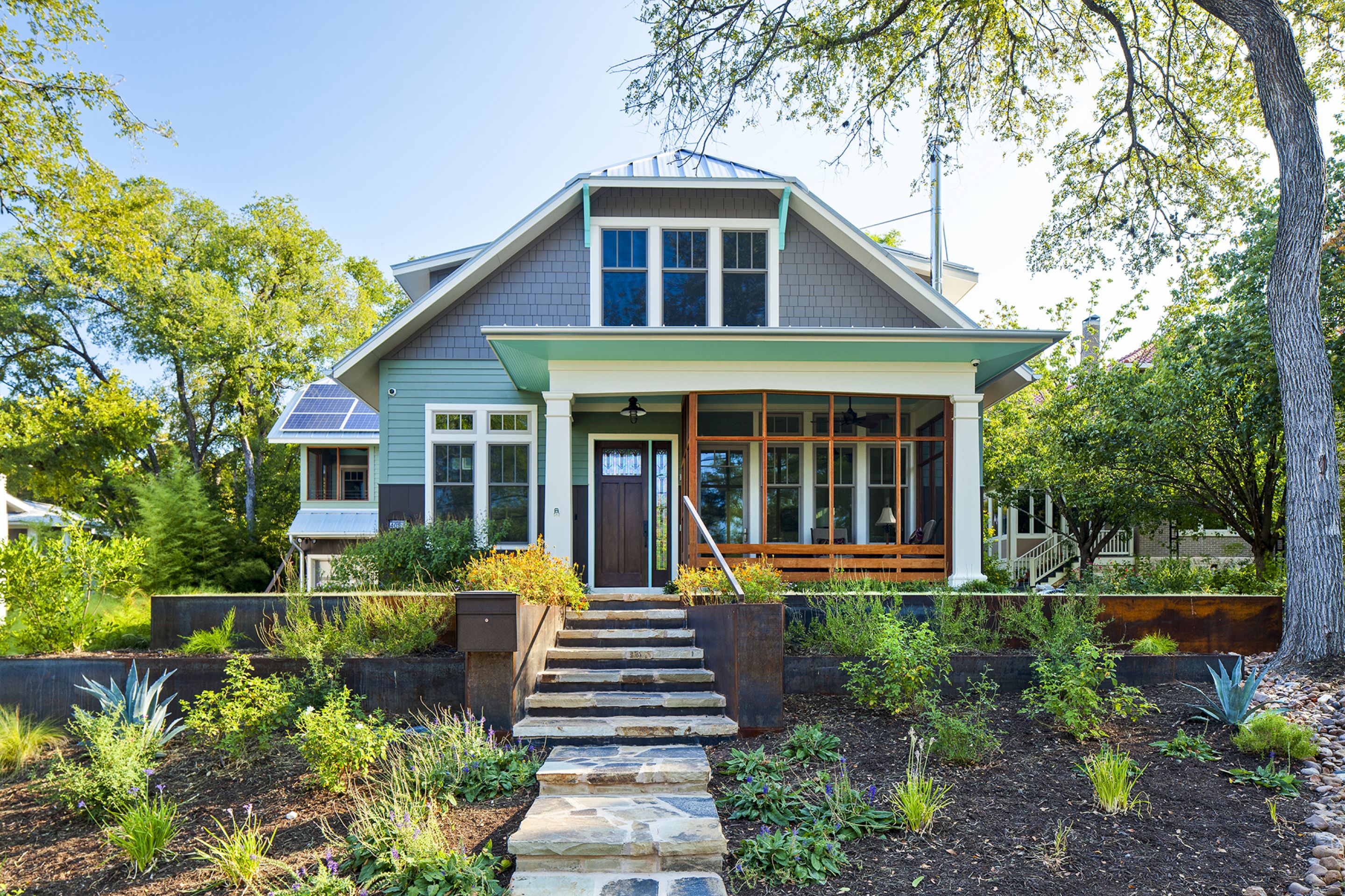 North University Infill
A custom home makes a perfect fit
This in-fill project for a retired couple features a compact single family residence with a detached garage apartment. As one of our custom home projects, we built this couple the home they desired from the ground up. The result is a low maintenance, energy-efficient home in a Bungalow/Craftsman style that's compatible with the varied but historic character of its North University neighborhood.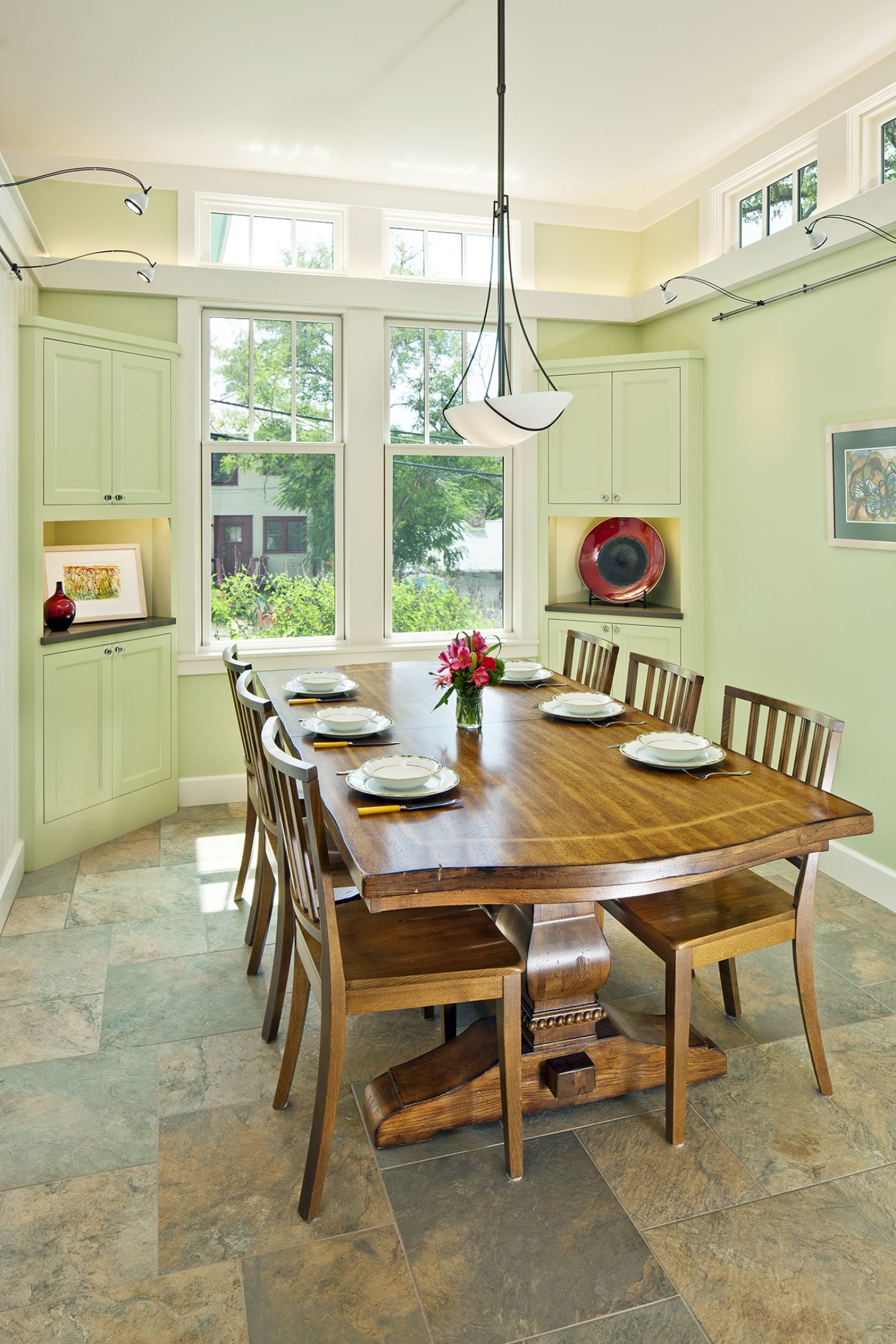 Set on a sloping site, the house has two bedroom suites:
one for the homeowners and a second for guests. The upstairs suite is intended for first occupancy by the owners—while both are mobile. The design takes advantage of the home's view of the UT Tower and addresses privacy concerns with the street and adjacent neighbors. Additionally, several screened porches extend living outdoors.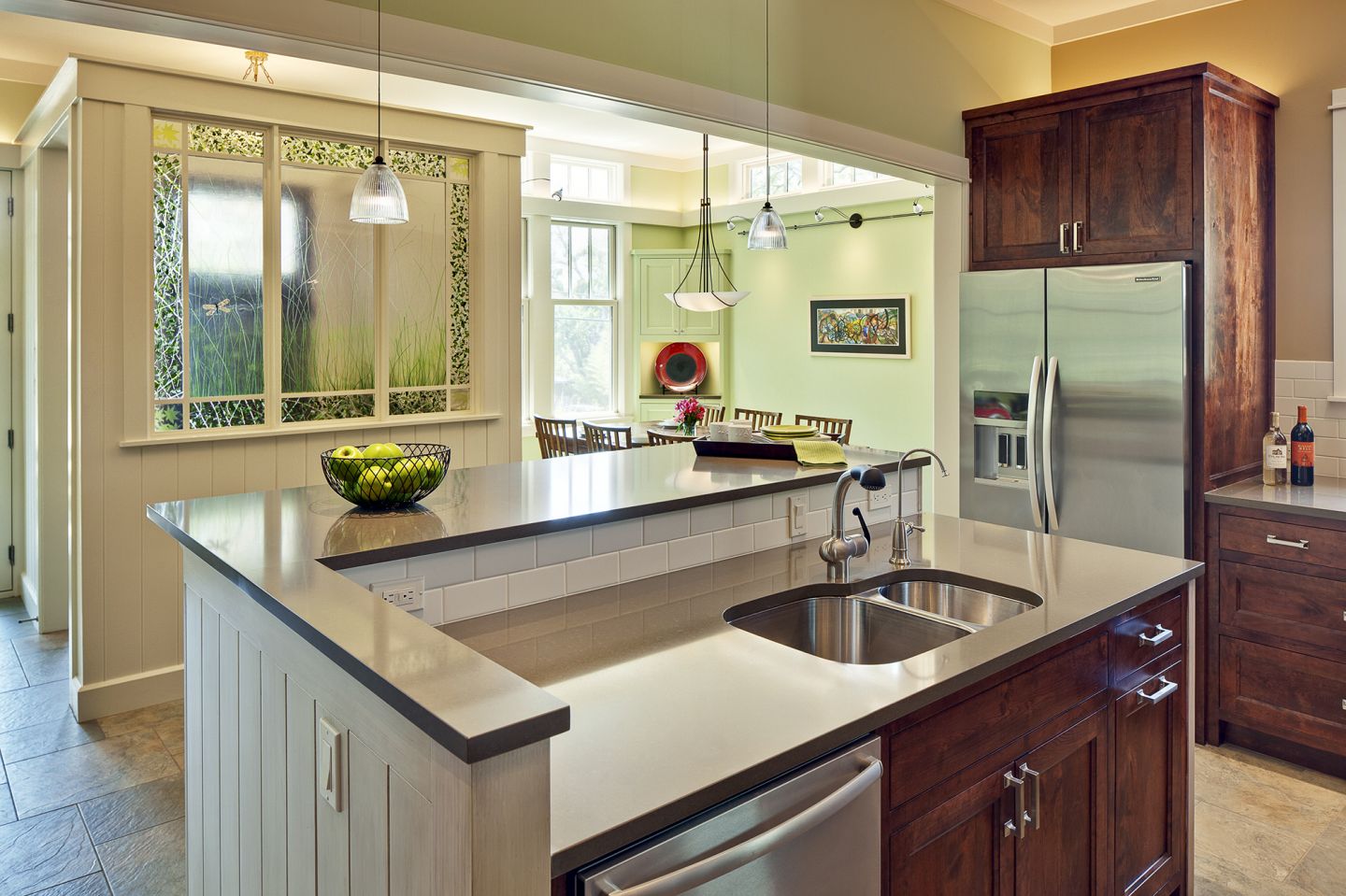 The Style
Two themes are reflected in the home design: the exterior is built in a traditional style that is both modern and fresh, while the interior features new technologies such as LED lighting, 7.2KW solar array, and a tankless water heater.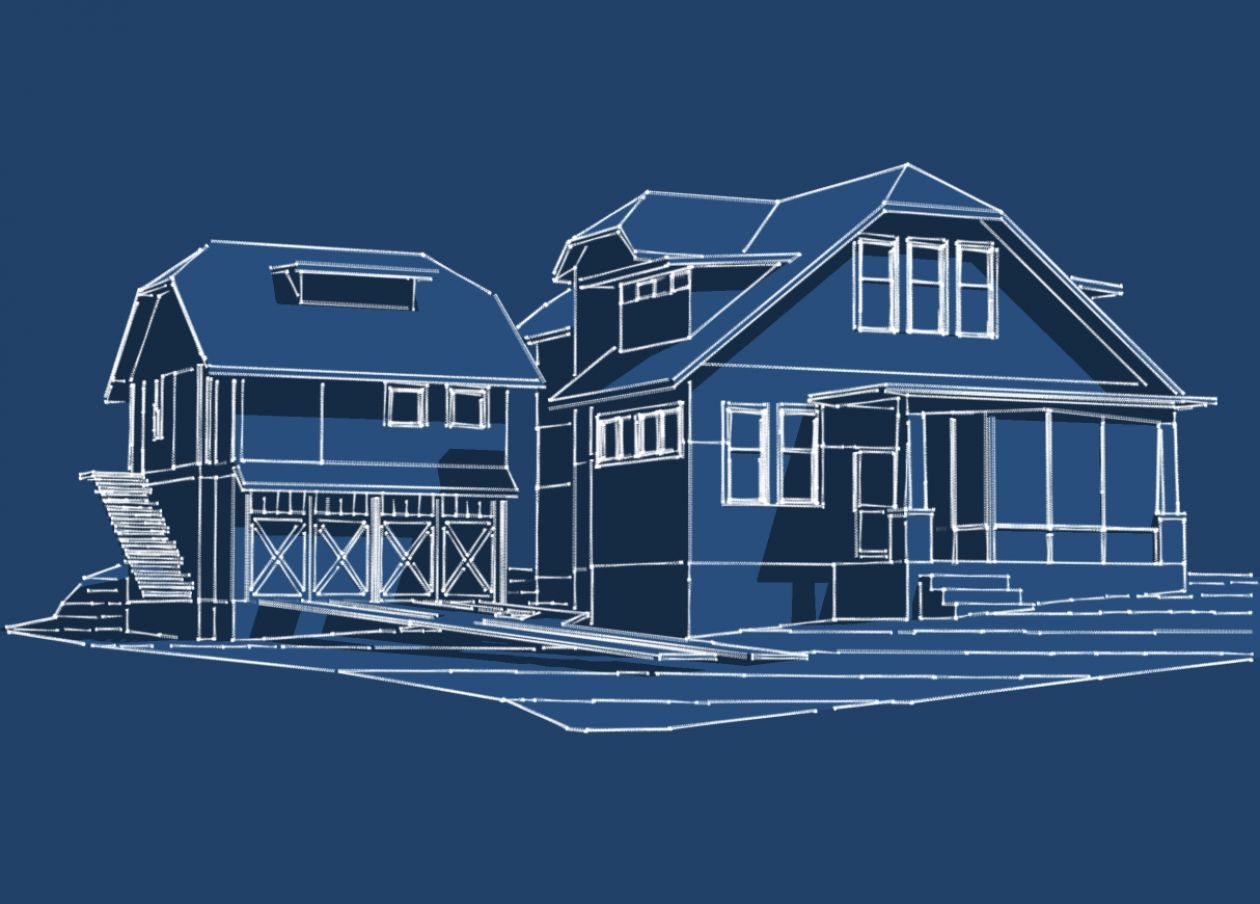 Sustainable Features
Numerous energy saving items and convenience features are integrated into the home's design.
7.5 KW Micro-inverter panels by Circular Energy that are generating more than home's operation consumes (before occupancy)
98% installed CFL/LED lighting—many are Arts & Crafts period design
Electric car charging station in the garage
Low water native and adapted landscaping, with Native Sun Turf (Buffalo, Blue Grama, Curly Mesquite native grasses) sunny front lawn, and Zoysia shady lawn at the rear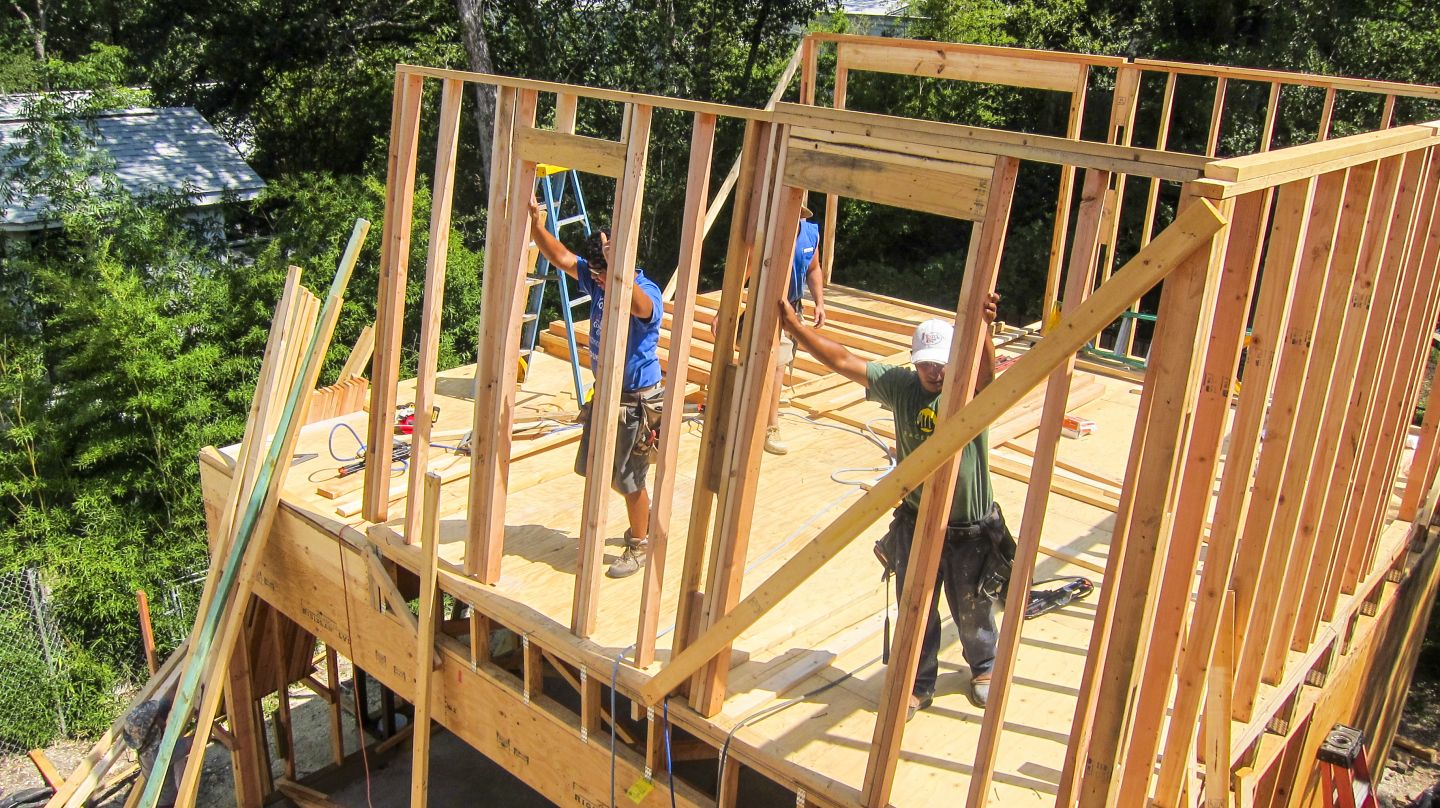 Design Features
Built-in cabinetry, including Murphy bed, office kitchenette, dog bowl station, dining room display cabinets and durable finishes throughout make this home both livable and sustainable.
LED Cove lighting at main living areas and front porch.
Exterior finishes include vertical metal siding, Hardi-plank and Hardi-shingle.
Awards
2014

Austin Woman "Green Issue"
The completed project is a brand new home
that blends right in to the neighborhood's historic style while still including sustainable features throughout. The couple can now continue to live independently in their new custom home.
Contemporary elegance with rustic charm