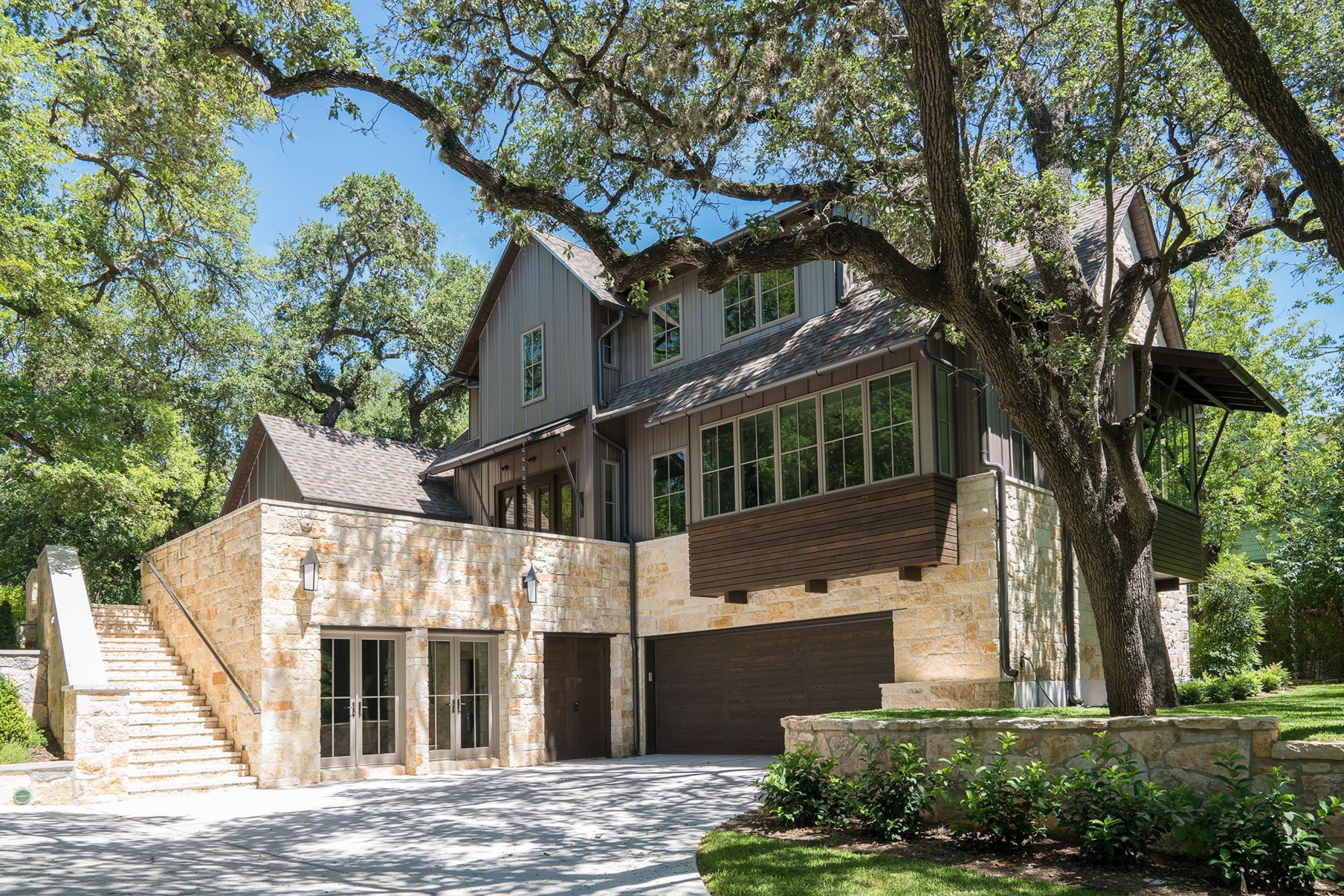 South Lamar New Build
New home preserves the identity of the original
Skillful renovations tie elements of the old and new together, reinventing a home's identity without erasing its history. In this case, the homeowners wanted to entirely rebuild their home—the rub: any new construction had to fit within the house's original footprint in order to preserve the property's many heritage trees.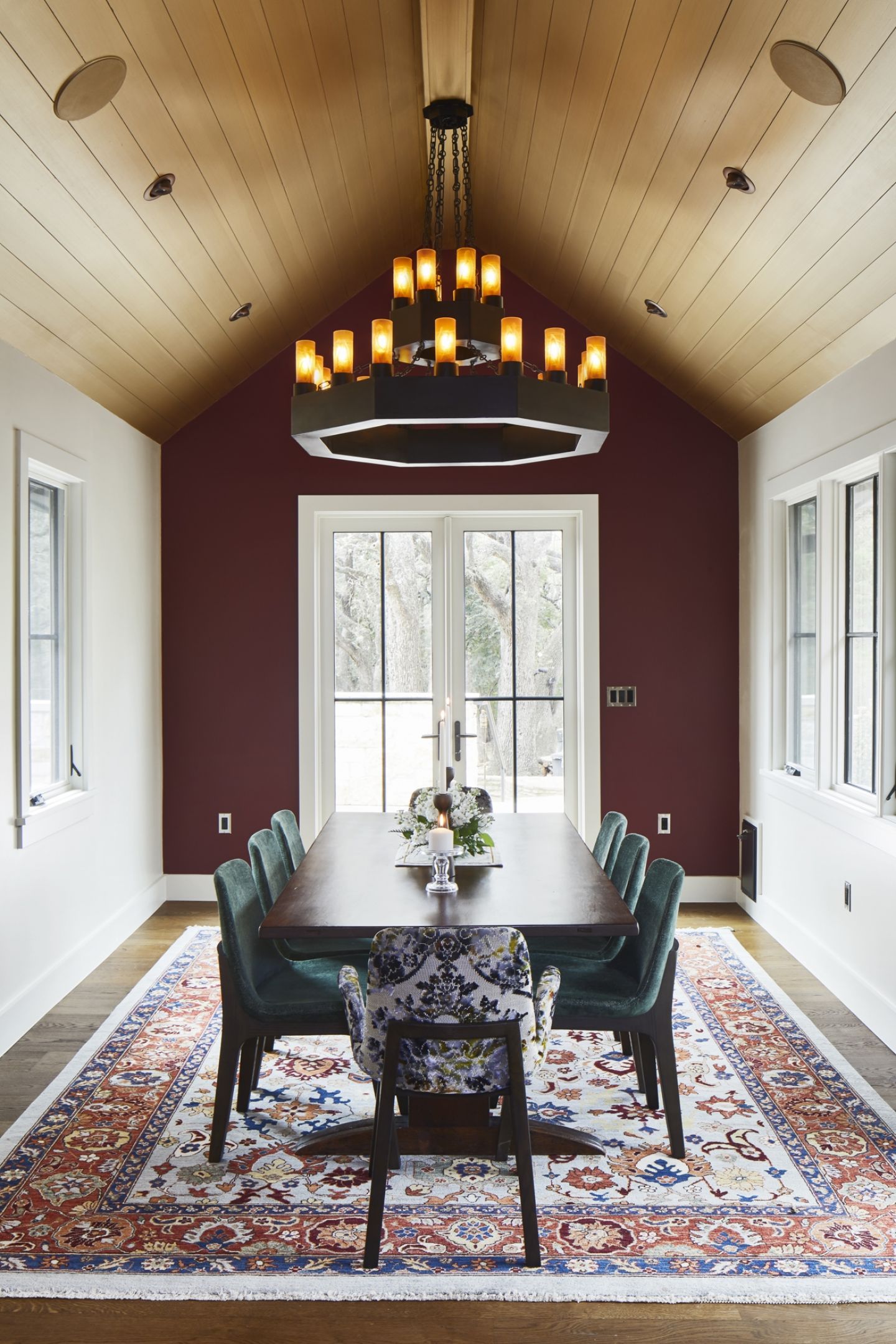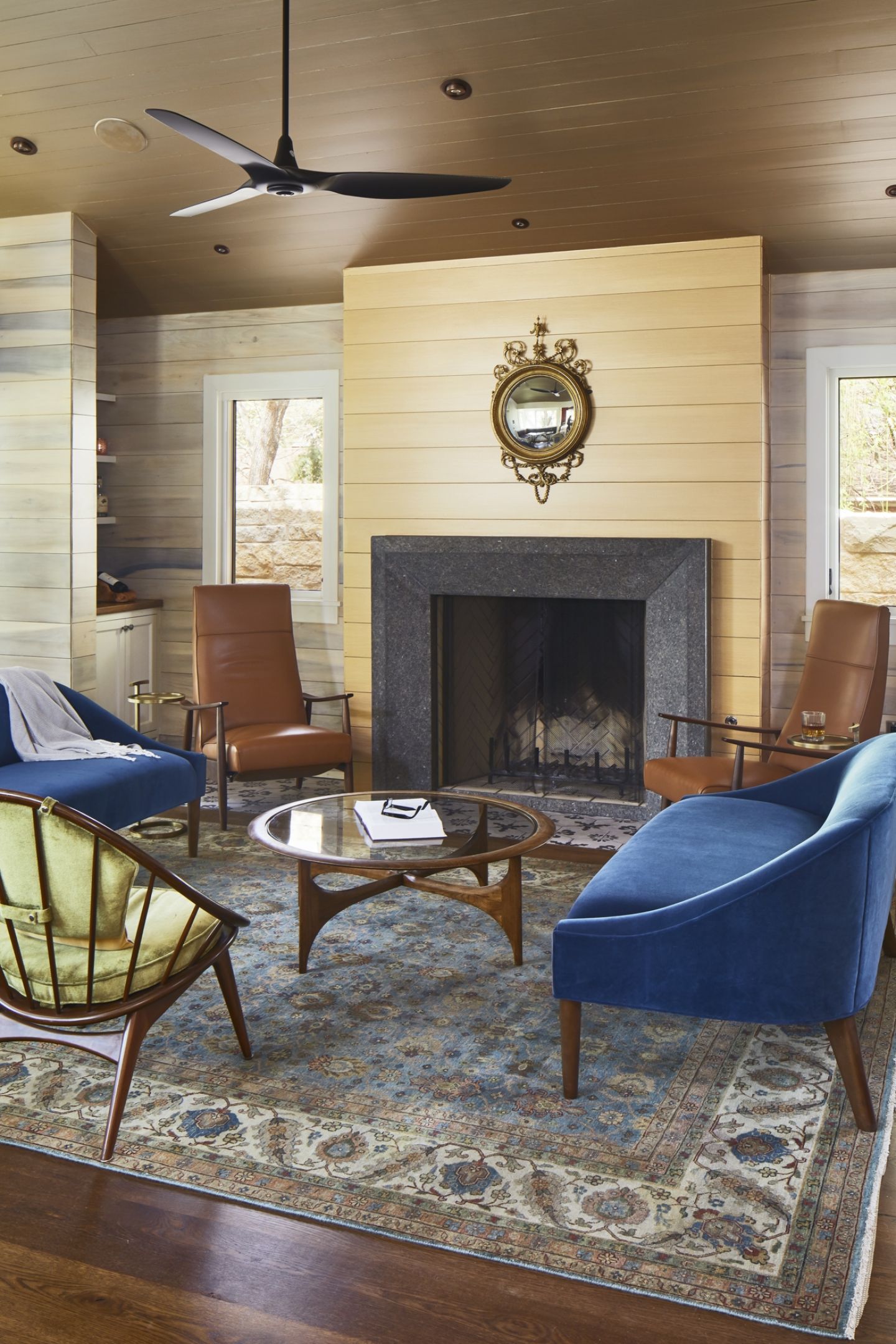 Our clients wanted a timeless feeling for their home, with allusions to farm life and Dutch culture. To achieve that effect, wide-board shiplap was used extensively, with white-washed walls balanced with metallic painted ceilings to add sophistication and warmth.
To avoid cliché, CG&S designer Mark Evans encouraged the clients to use colors playfully to tie the clean architectural lines in with historical detailing—including imported Delft tile throughout the home and a medieval-inspired chandelier that was custom-made in Wimberley, TX. The hand-painted Delft tile inspired the over all color palette.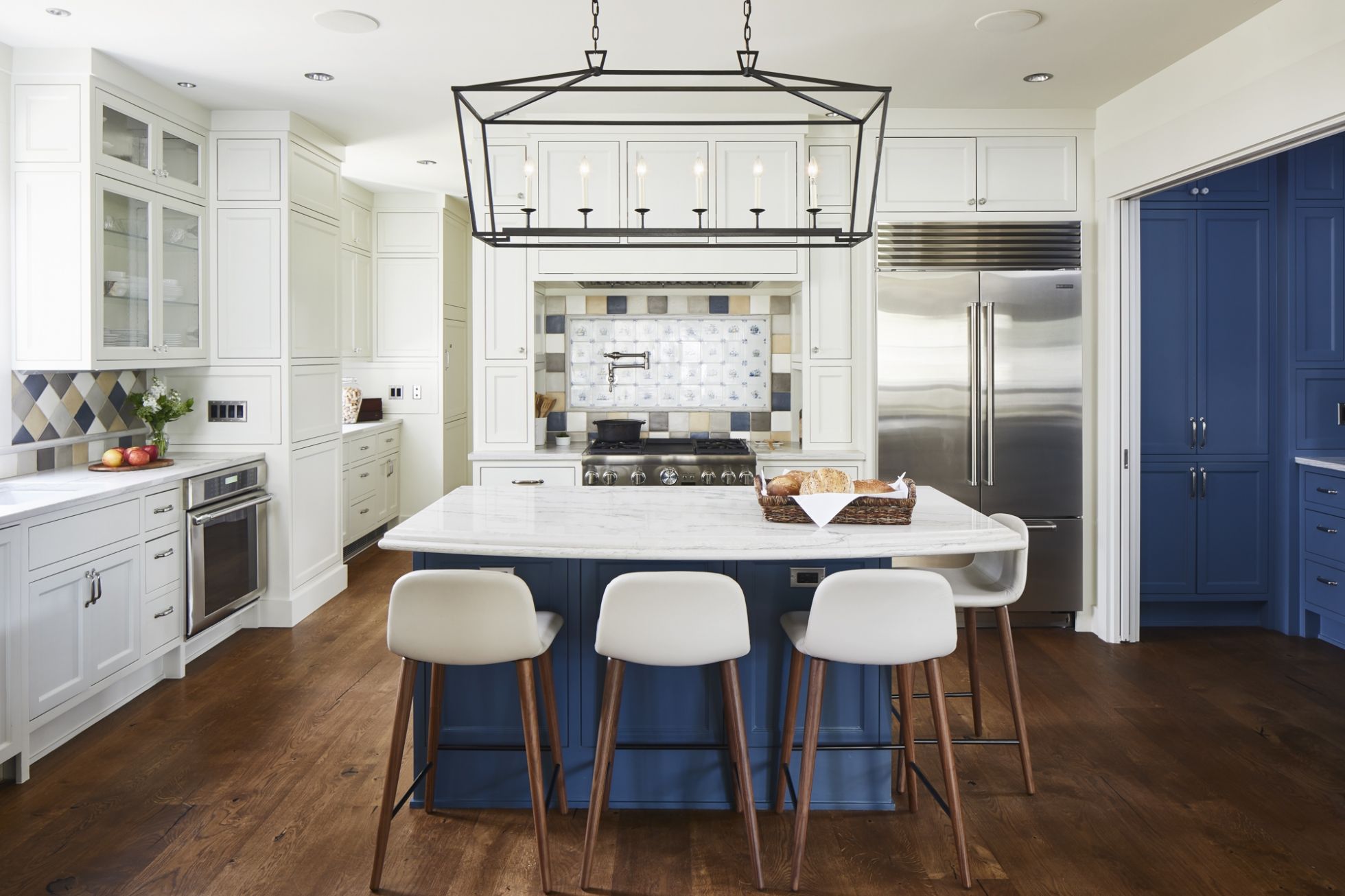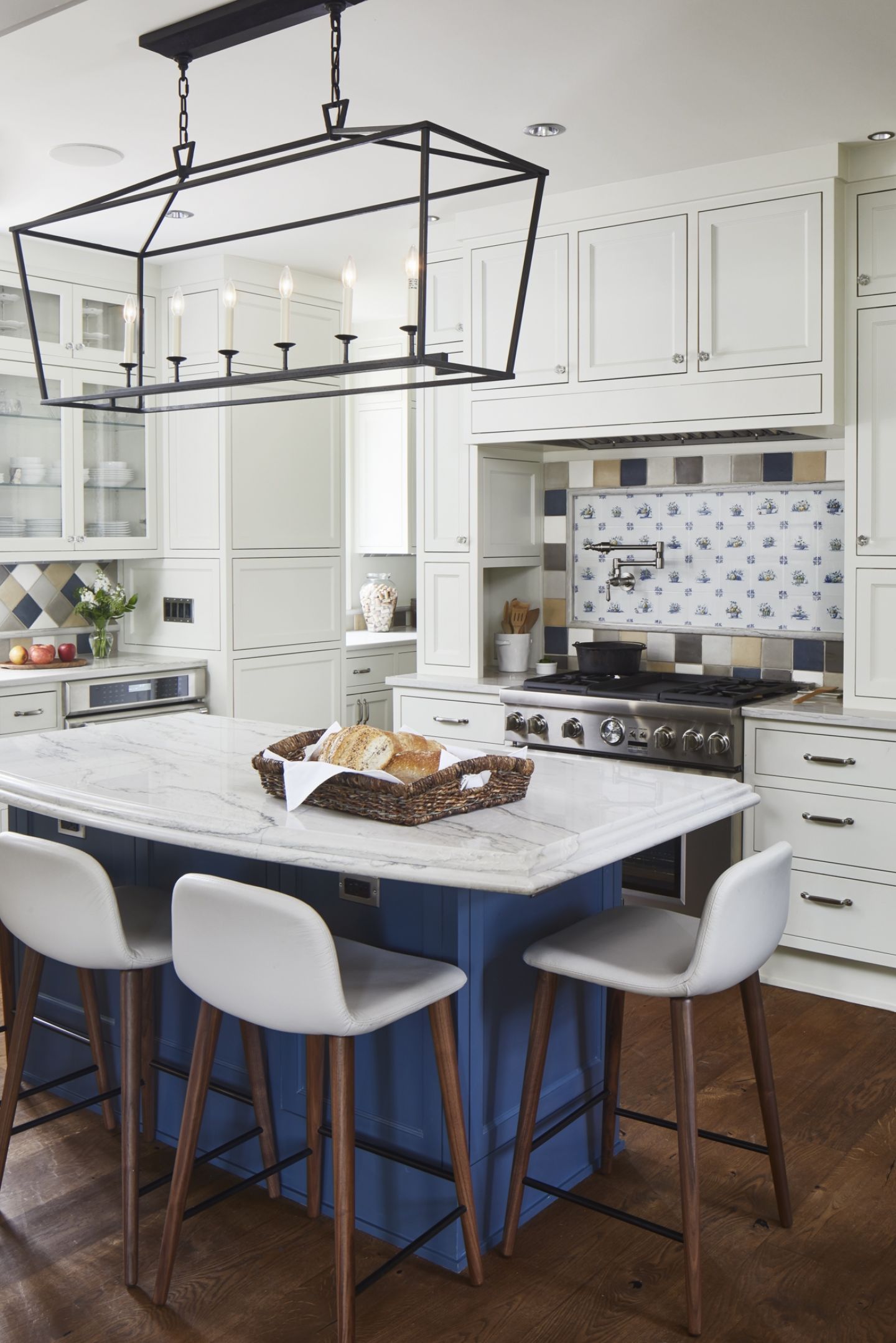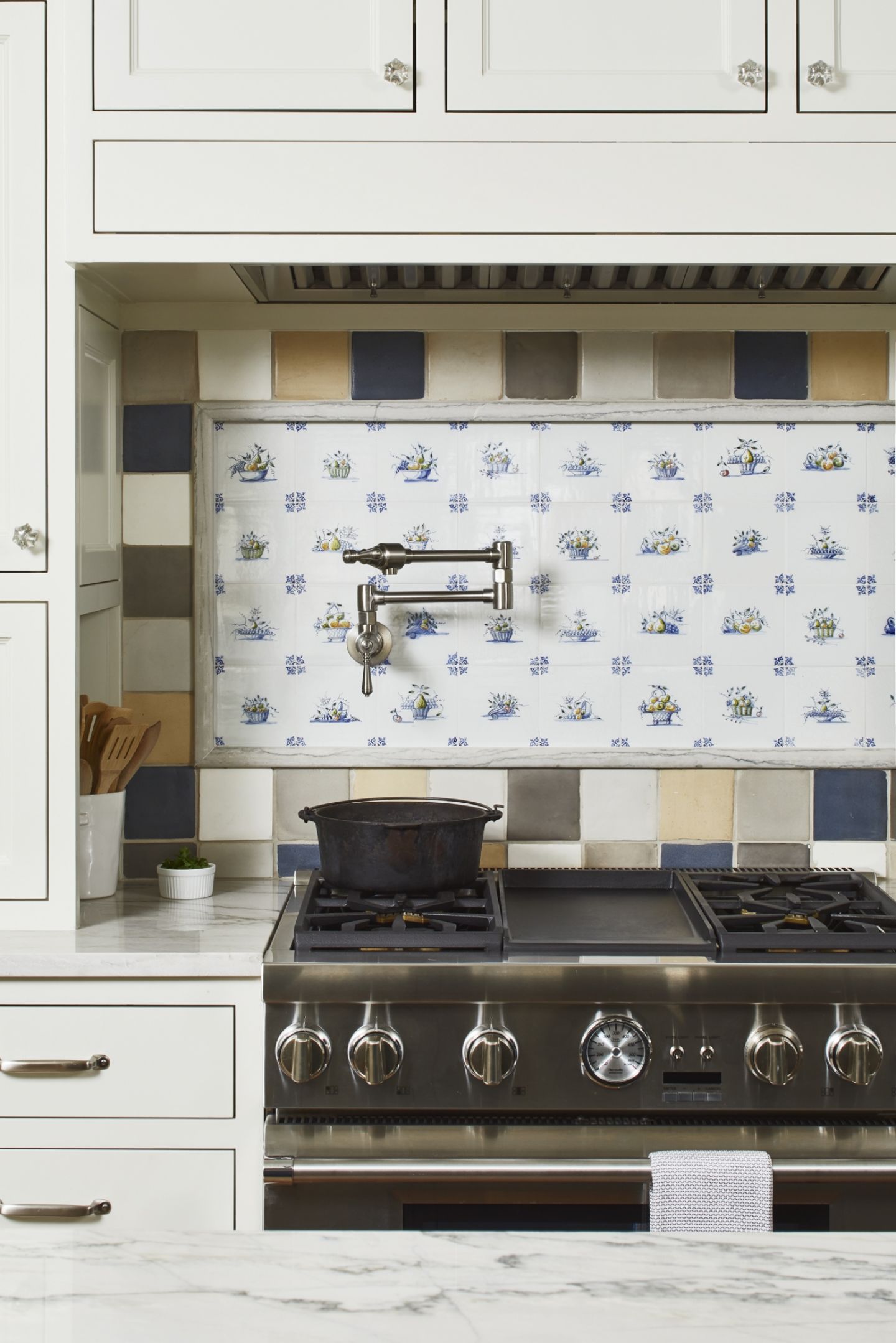 A host of issues led to the clients' decision to demo their old house. The old pier and beam foundation supported by cedar tree stumps was unable to take on additional loading—yet the only direction to expand was up. Built into a hillside, the finished floor was below the grade, making it difficult to water proof. Water seeped into the garage on the lower level and flowed out the garage doors.
It was clear a new foundation and new house were called for. But what to do about the constraints imposed by the numerous heritage oak trees on the site that could not be removed? An arborist was consulted and it became clear that CG&S could build within the footprint of the existing house.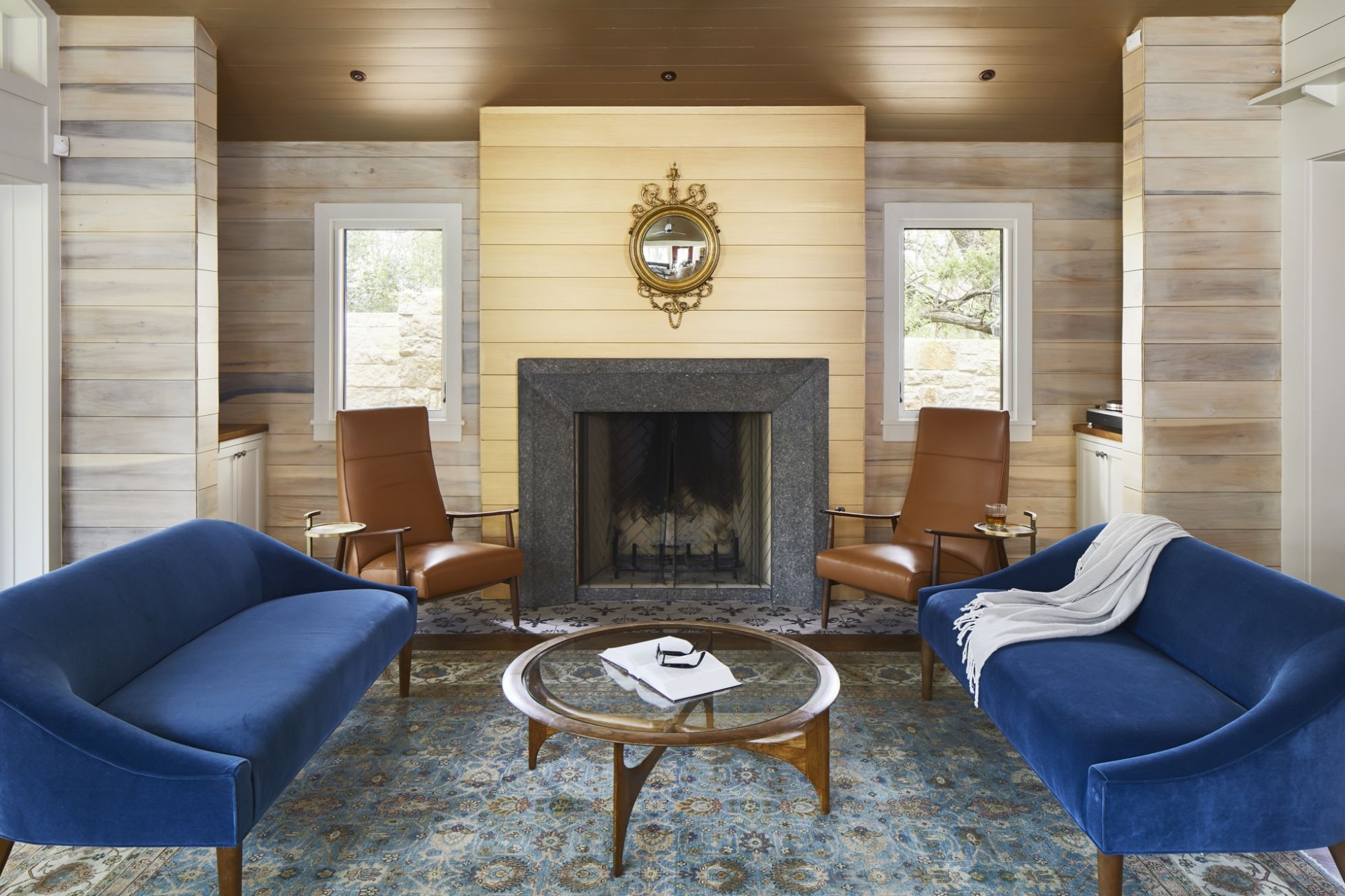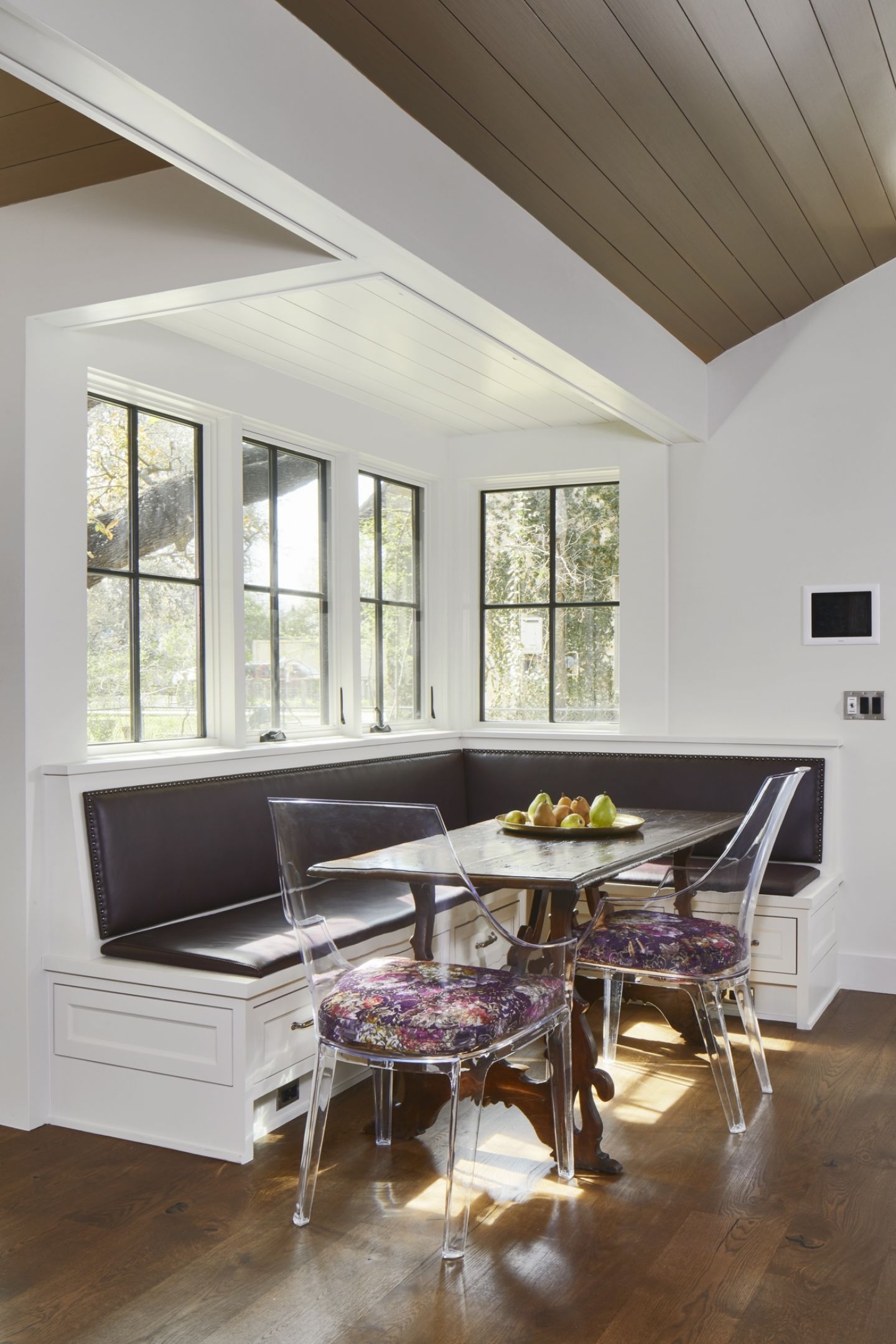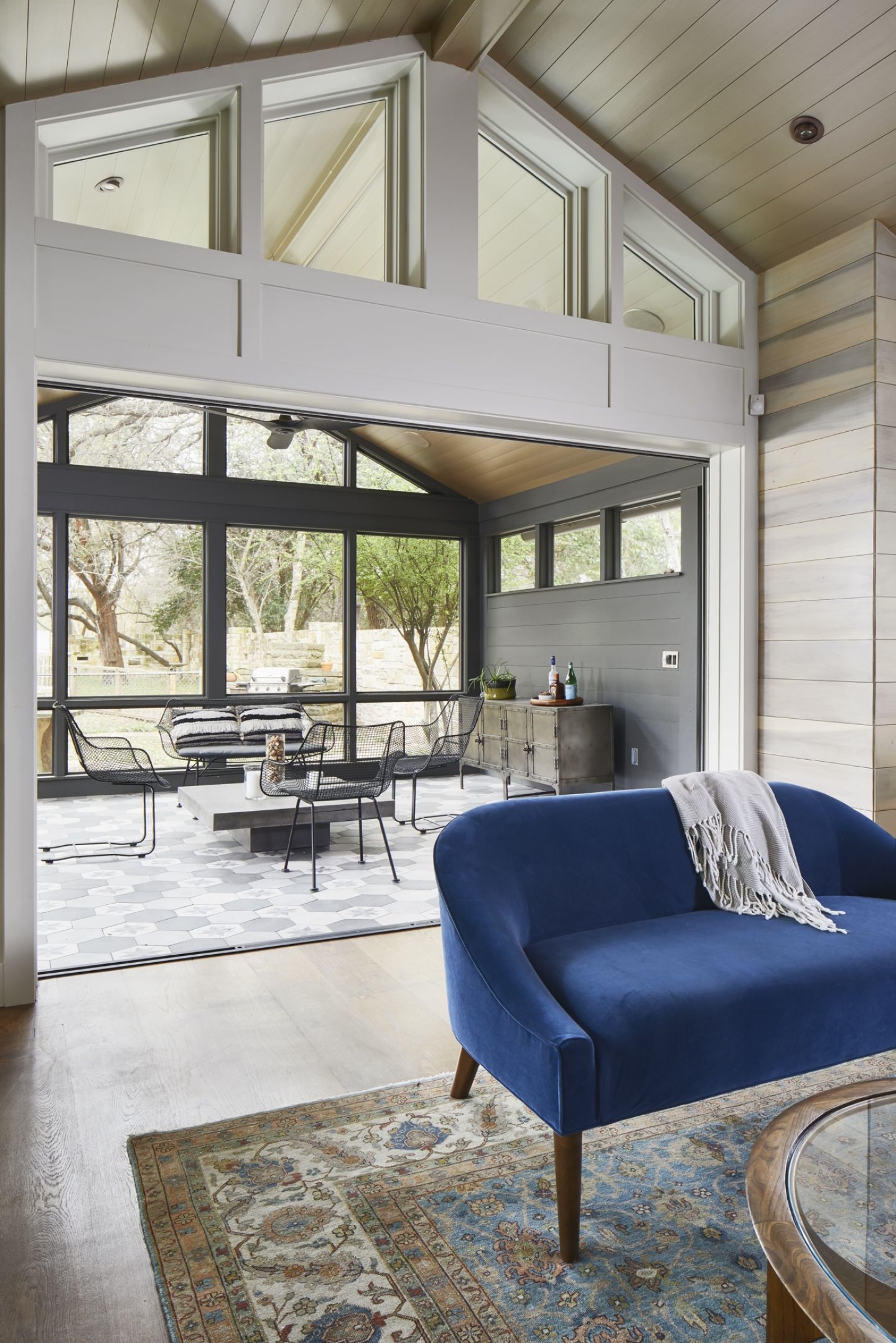 But how do you build within an existing footprint that used to feel constrained and still make everything feel spacious?
High, gabled ceilings in select rooms helped to achieve the effect, along with the addition of a third story. Given the surrounding heritage trees, the roofline had to be designed around the tree canopy.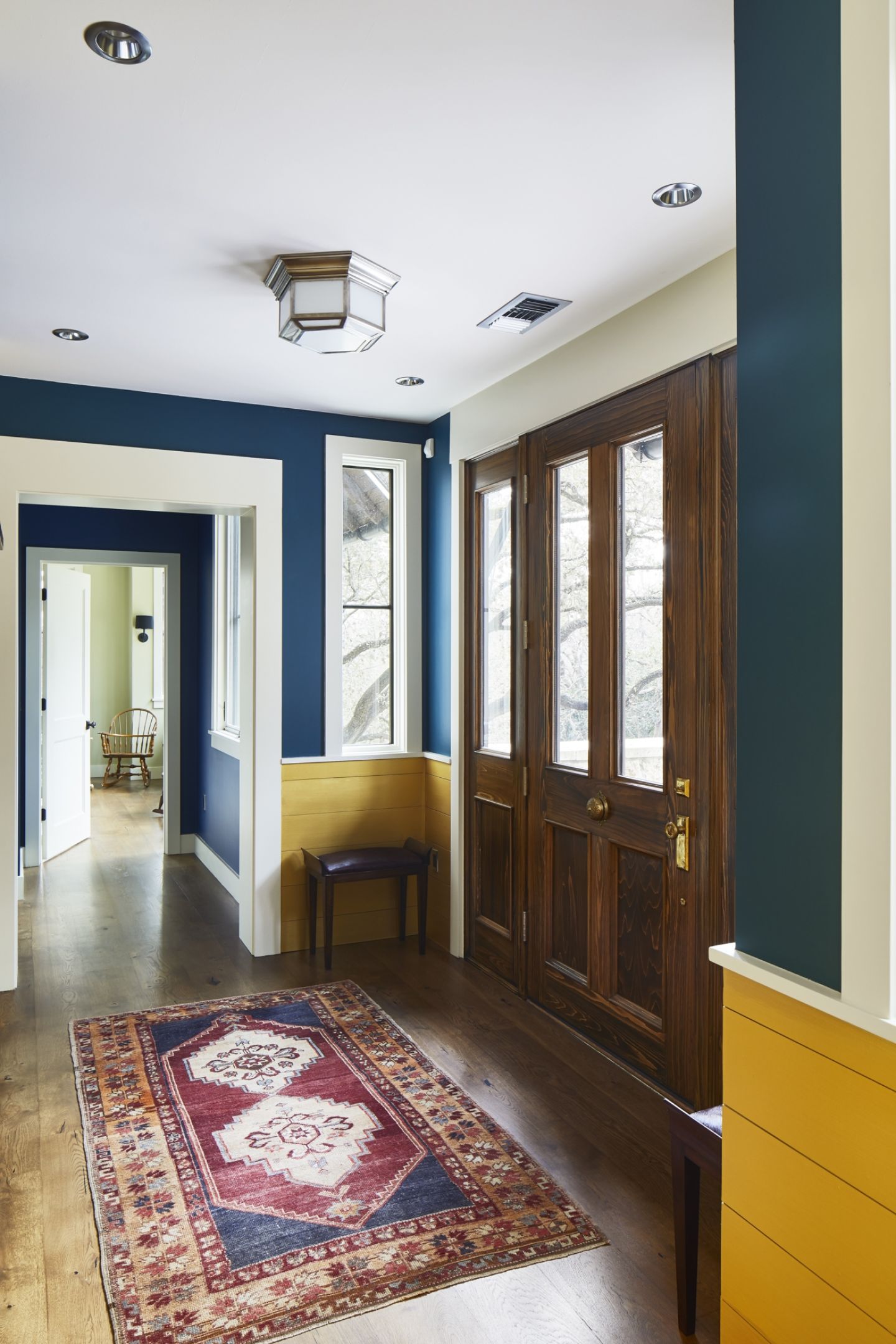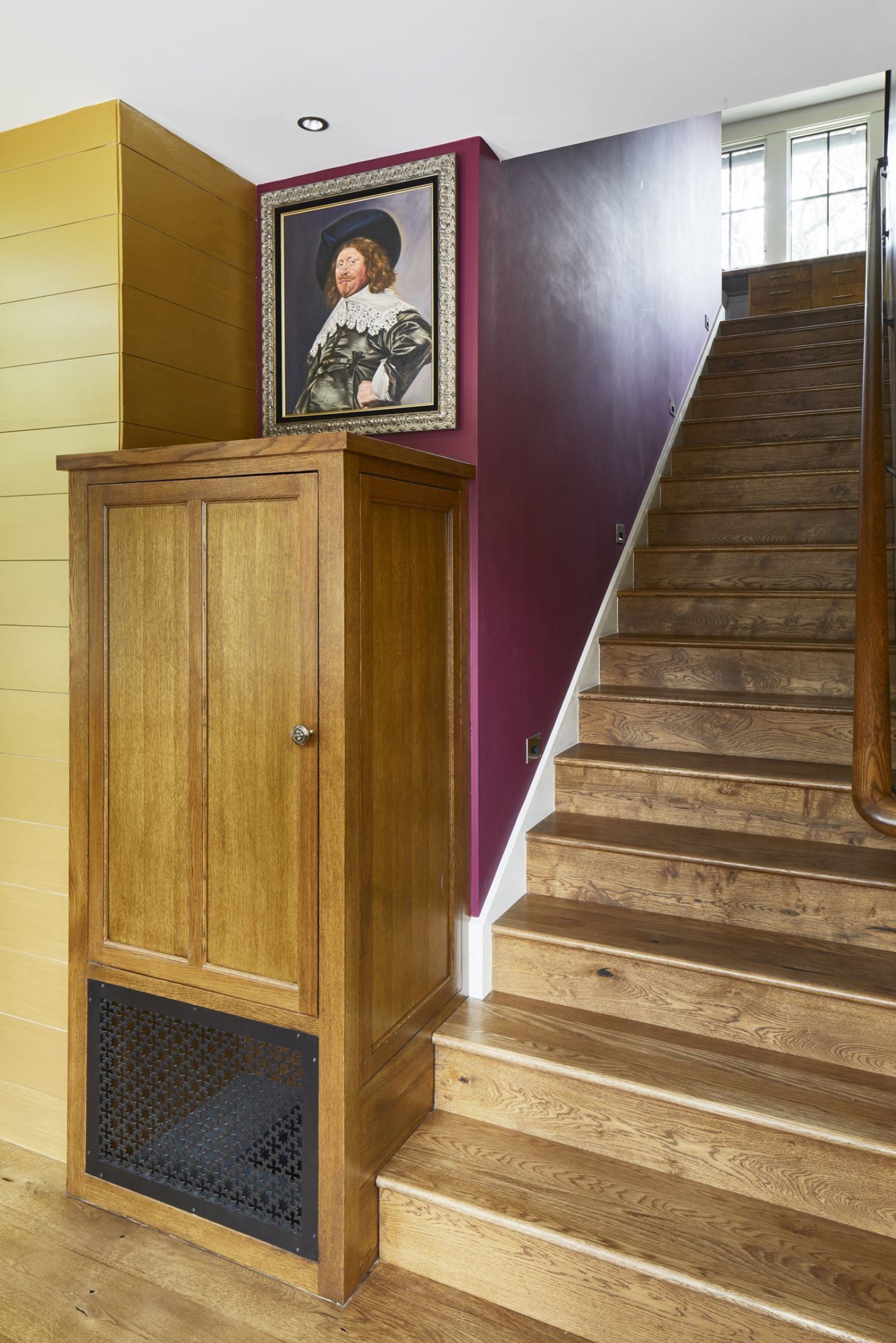 The clients had a high investment in finishes, leading to a variety of floor tile and fumed white oak floors throughout the house.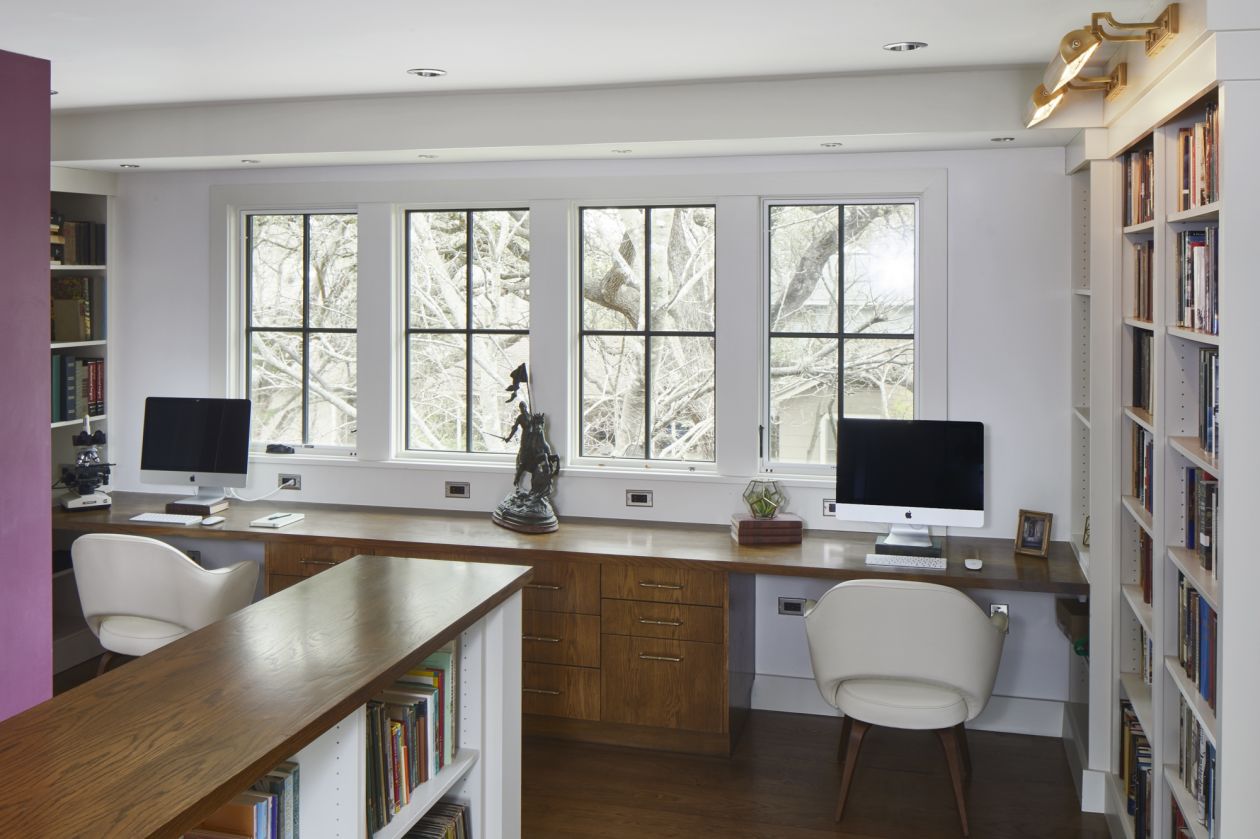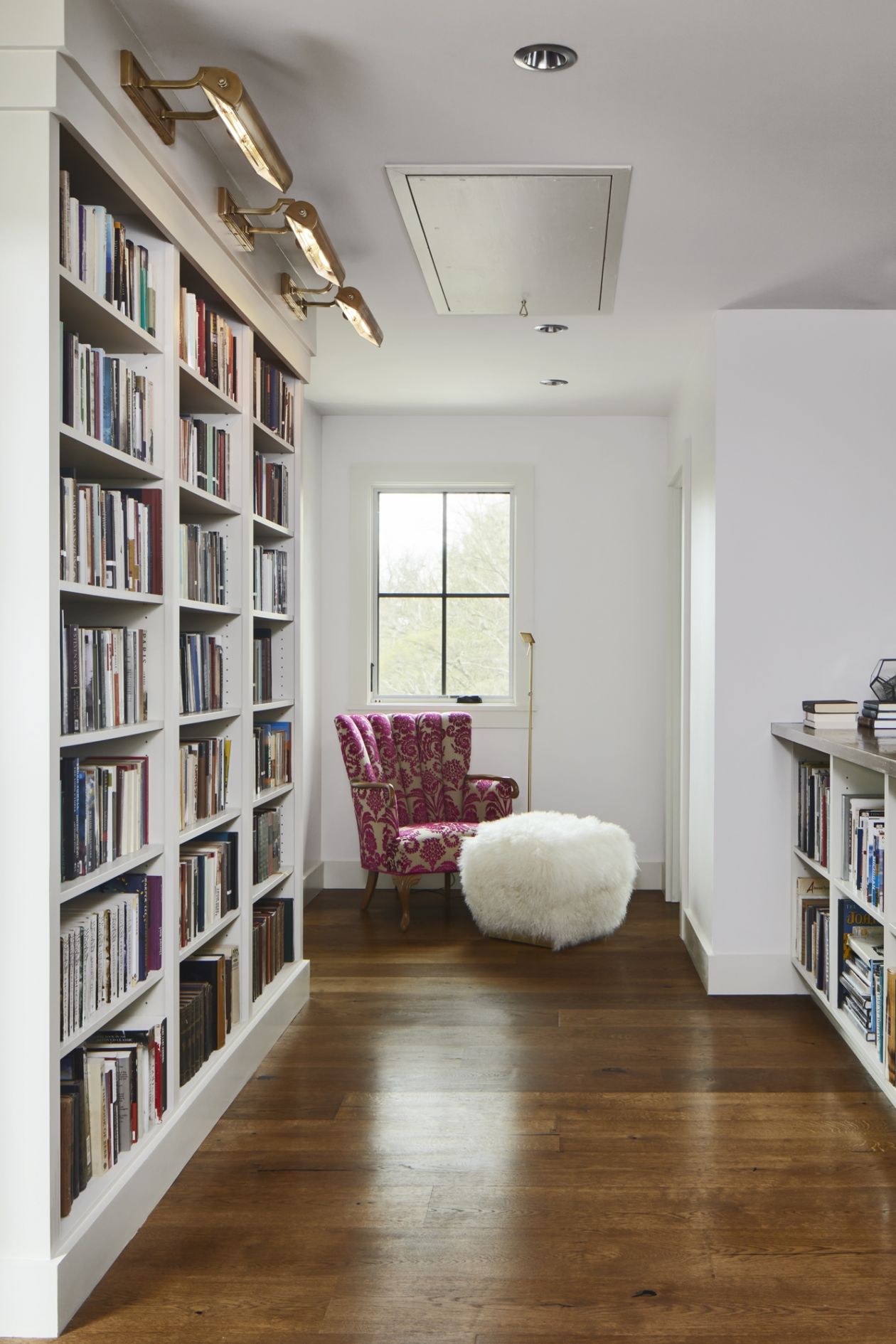 The white oak theme extends to the staircase and upstairs library, as well as the kitchen and upstairs cabinetry.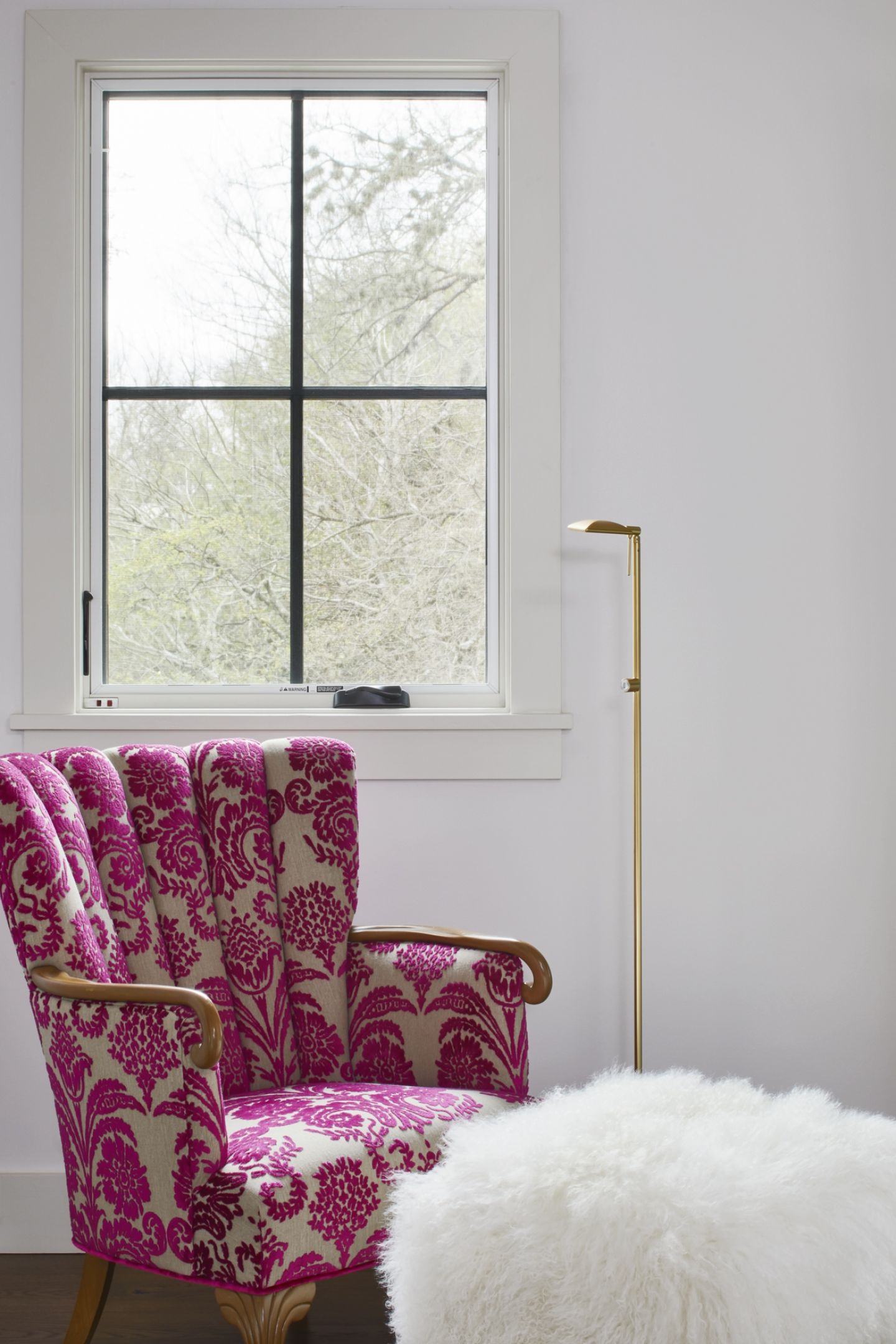 Filled with customized details, this home provides comfortable country-style living in a central Austin neighborhood. Historic and contemporary blend seamlessly together to create an environment that feels laid back, but put together; appreciative of history, but playful. It's an idiosyncratic home to match a very particular footprint and personal taste—and the clients wouldn't have it any other way.