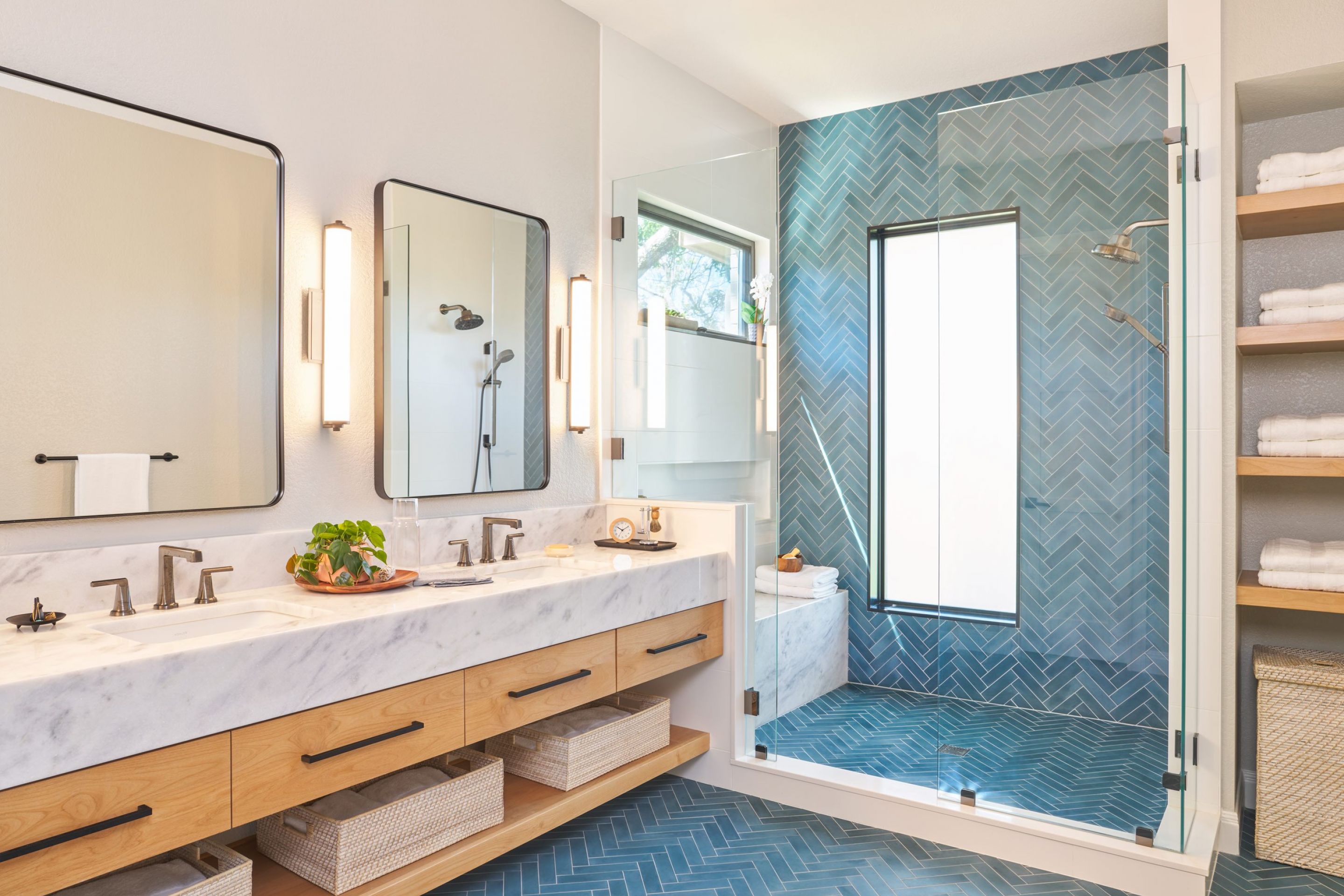 Spa-Like Retreat
You've got to move fast in the Austin real-estate market. This west Austin couple—halfway through a re-design on their current home at the time with CG&S—leapt at the chance to swoop up their dream home when it popped up for sale. While the new house was in better shape, it needed several improvements including a new primary bathroom. We pivoted to create something truly special.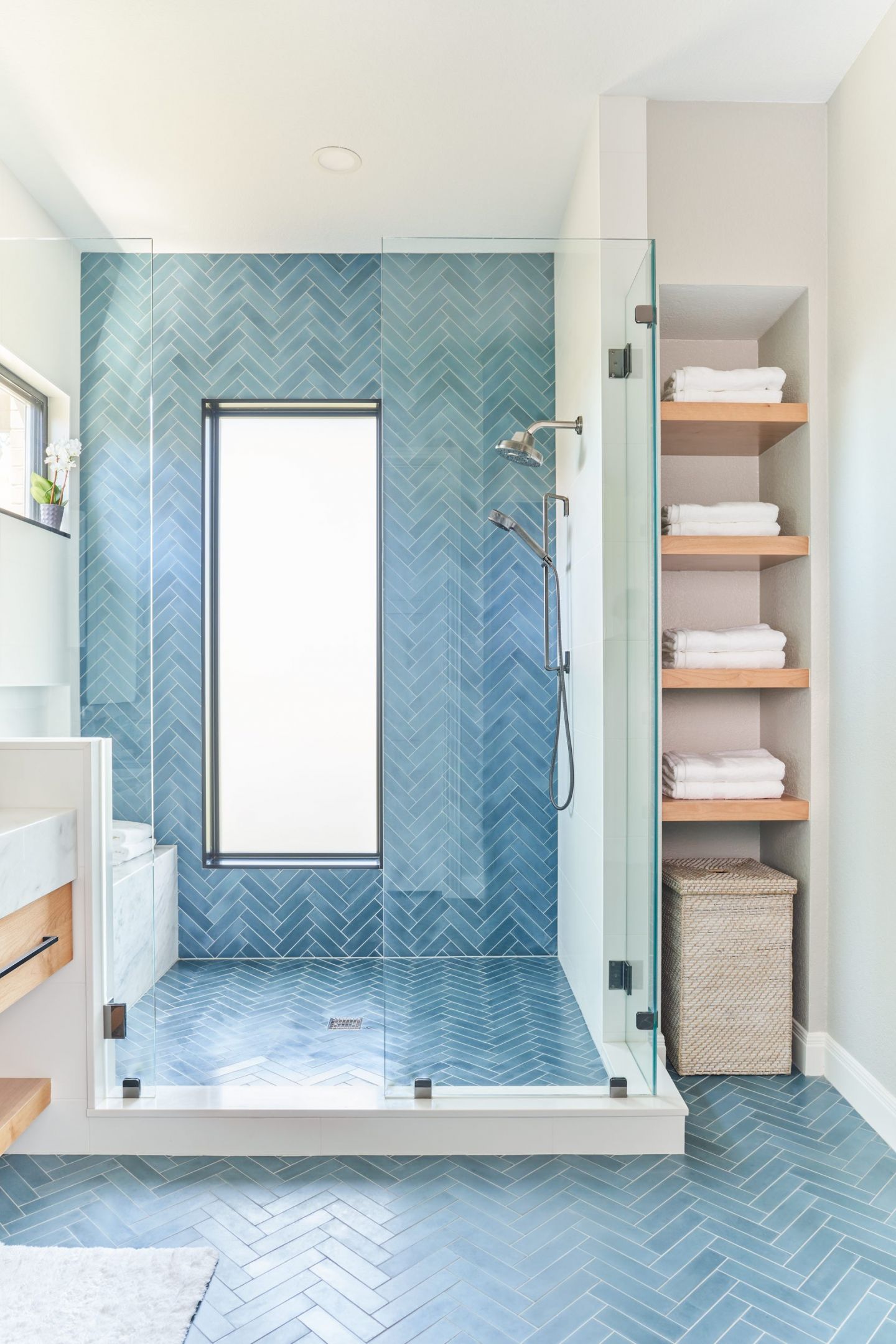 Their desire was to transform the space into a contemporary spa-like retreat. The original bathroom was outdated, favoring the large corner tub/small shower layout of the 1990s. Throughout its lifetime, the bathroom had been cosmetically "updated" with large format counter tile, textured rust-painted walls, and Moroccan floor tile. Additionally, the original window placements looked directly into the neighboring home, so privacy was an issue.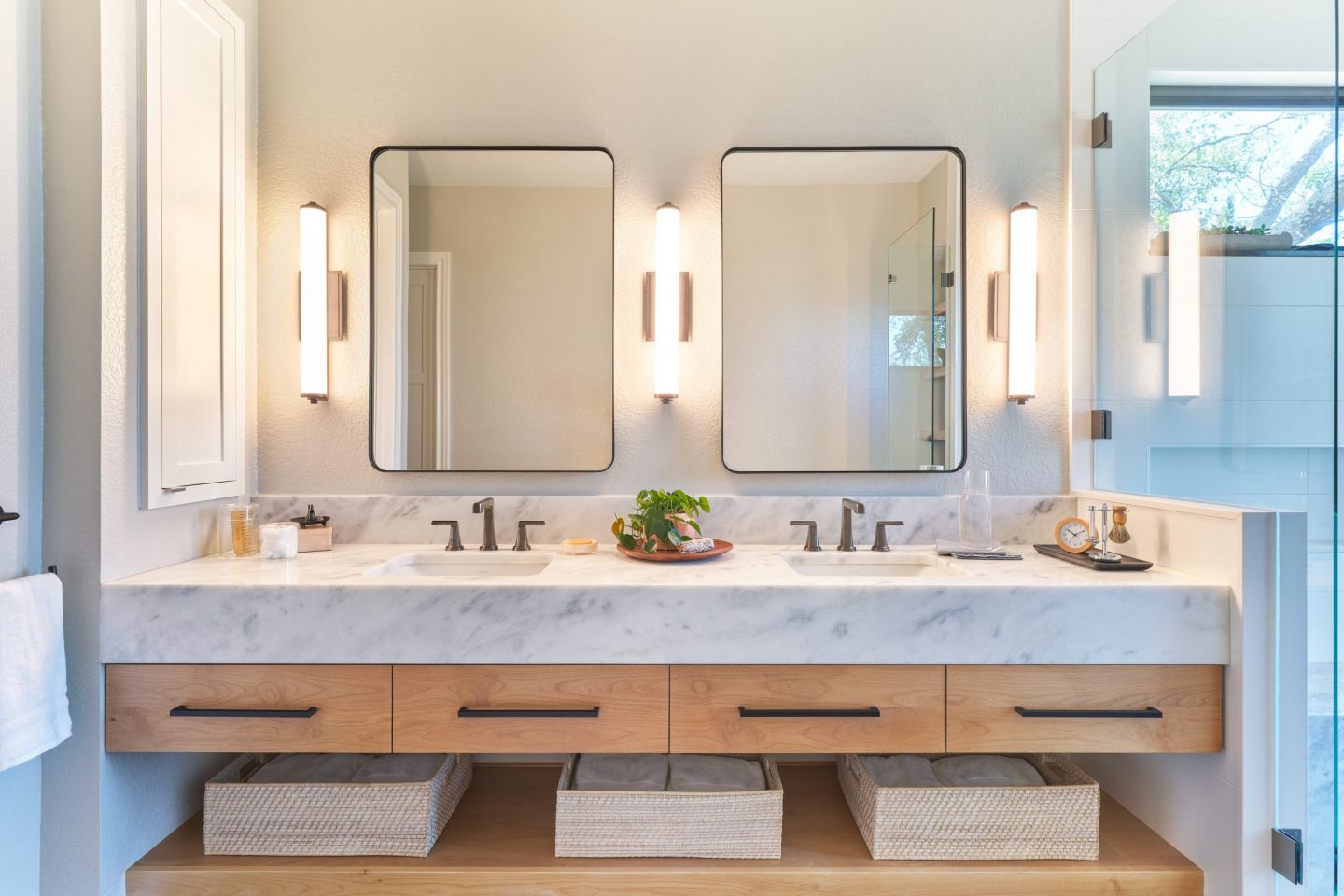 While the bathroom always had a double vanity, the new vanity features a floating cabinet with large storage drawers with power and basket storage underneath. The thick marble top adds a unique detail to the contemporary styling and the black mirrors and hardware add dimension and texture. The original overhead "Hollywood" lighting was eliminated and replaced with wall sconces, turning the vanity into a statement piece while providing front facing light.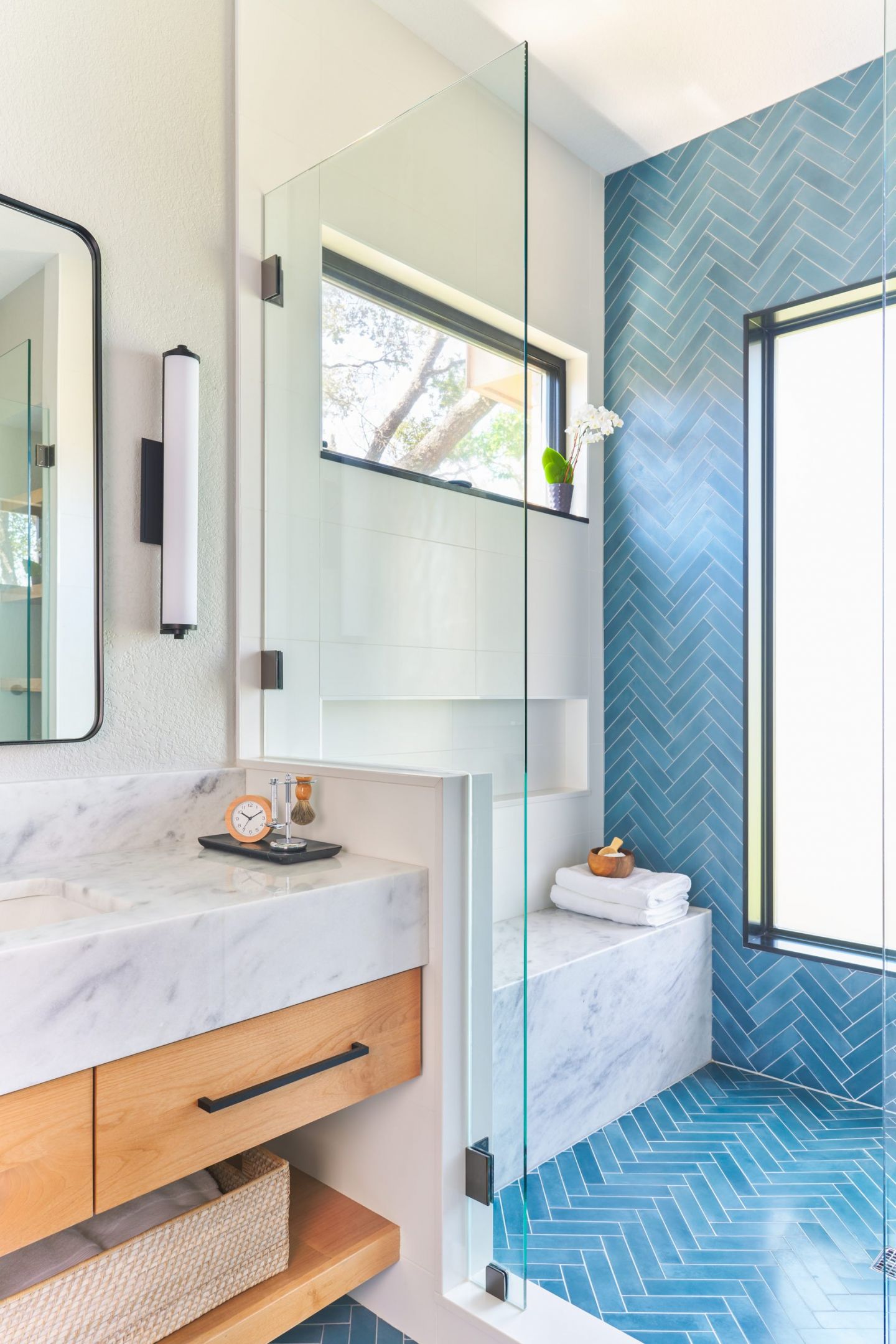 Taking the place of the corner tub is a new, large walk-in shower. Since we eliminated the two corner windows, we added an overhead window and a new full height window with obscured glass.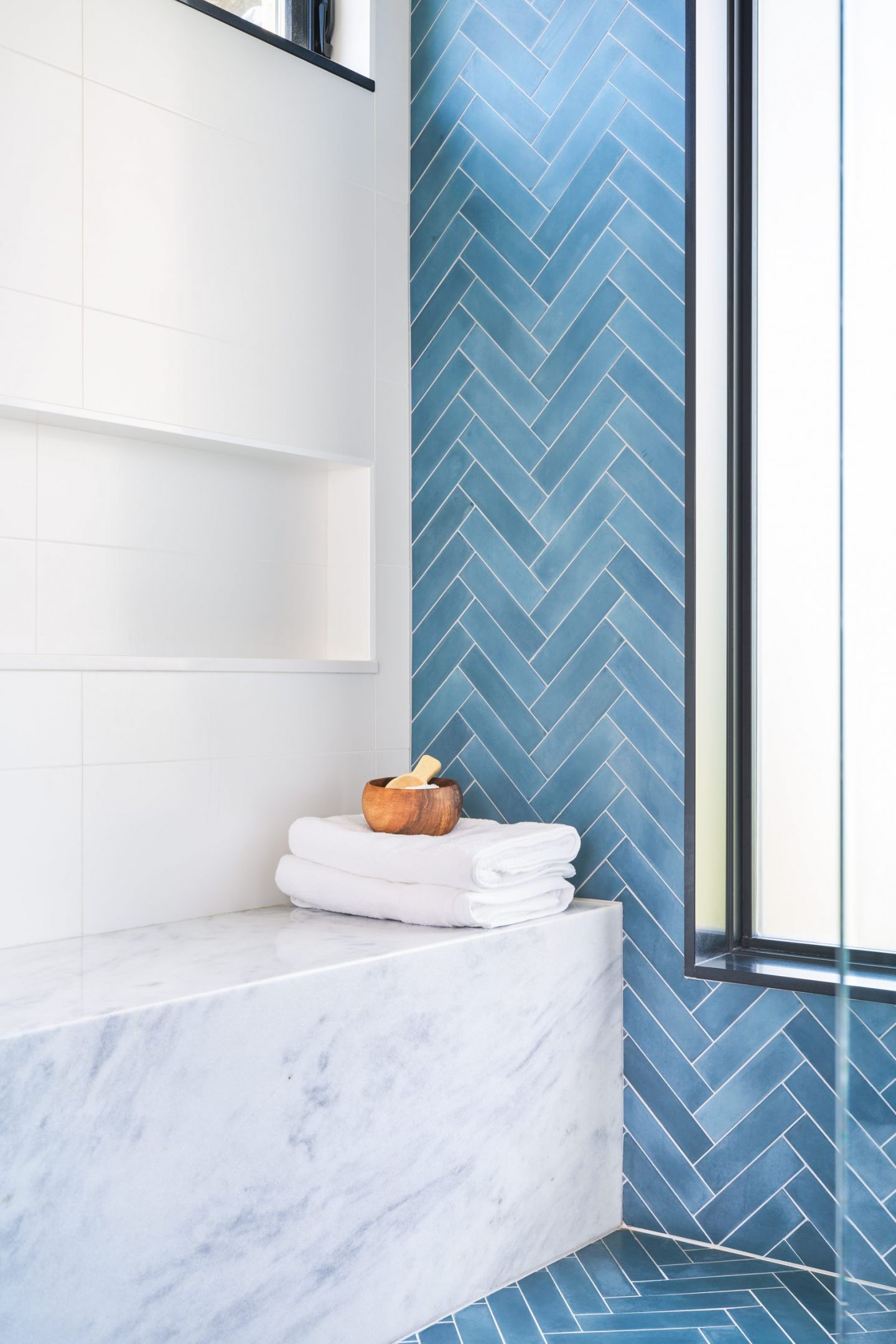 New herringbone accent tile runs floor to ceiling on the shower wall adding color and texture but not in an overpowering way. True craftsmanship was taken to install the tile pattern. Exact precision was taken to line up every tile joint and grout line.
Addition & Renovation in Barton Hills