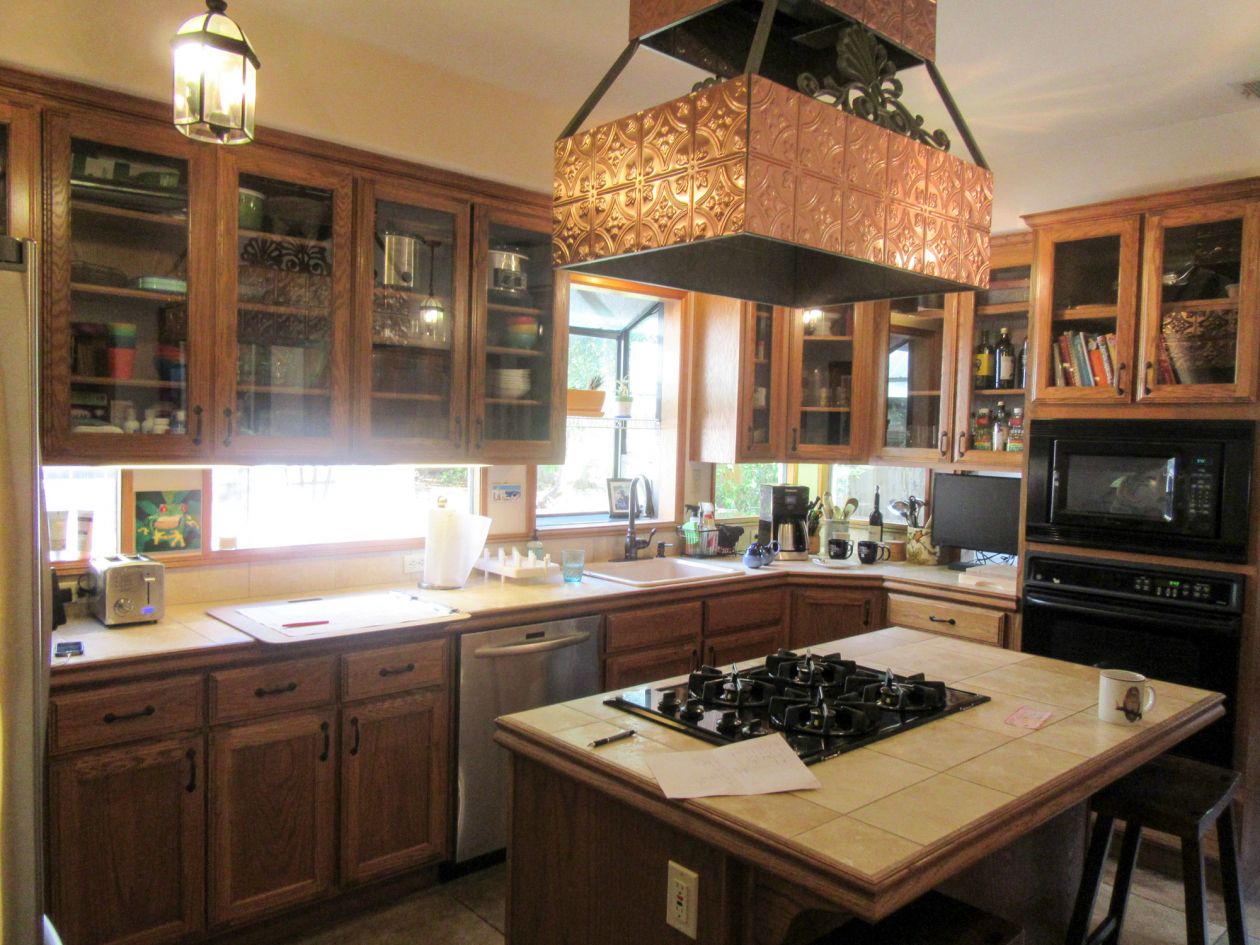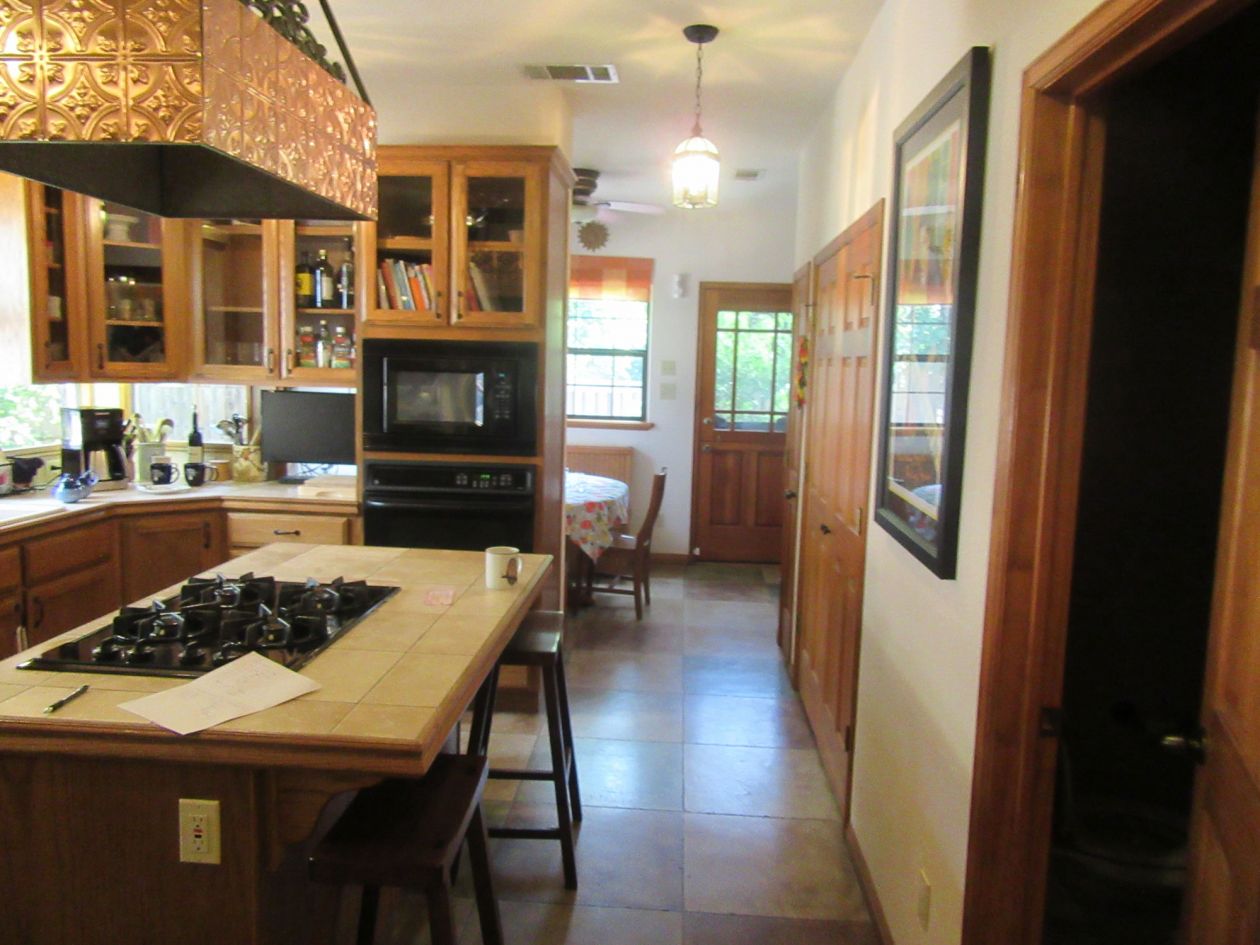 Nancy and Marshall's main inspiration
for their remodeling project was their love for family and friends. "We enjoy having people at our house; our gatherings center around preparing and sharing meals together," Nancy said. But their entertaining efforts were hampered by a dark, closed-off kitchen that separated dining from kitchen space, as well as the other levels of the home.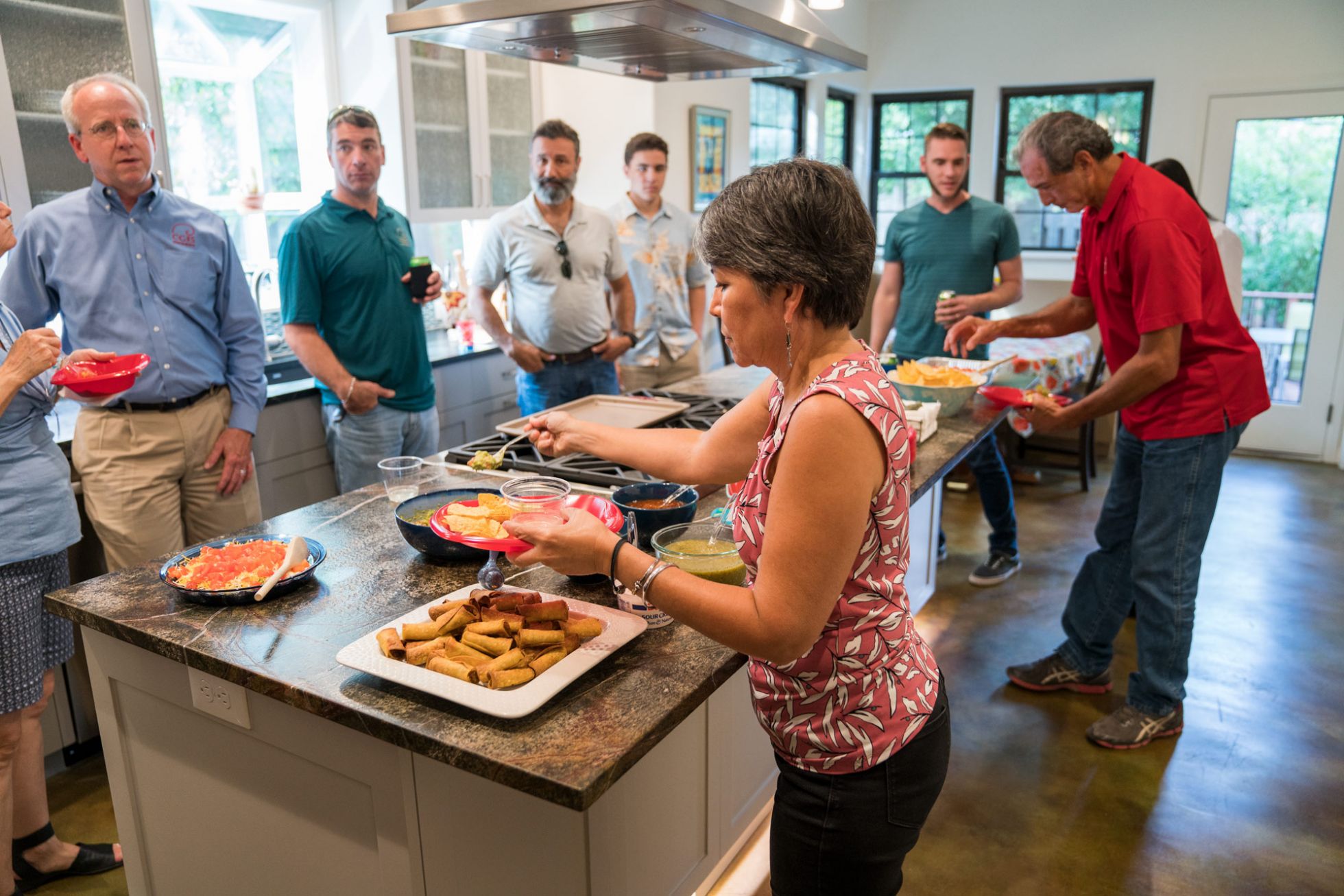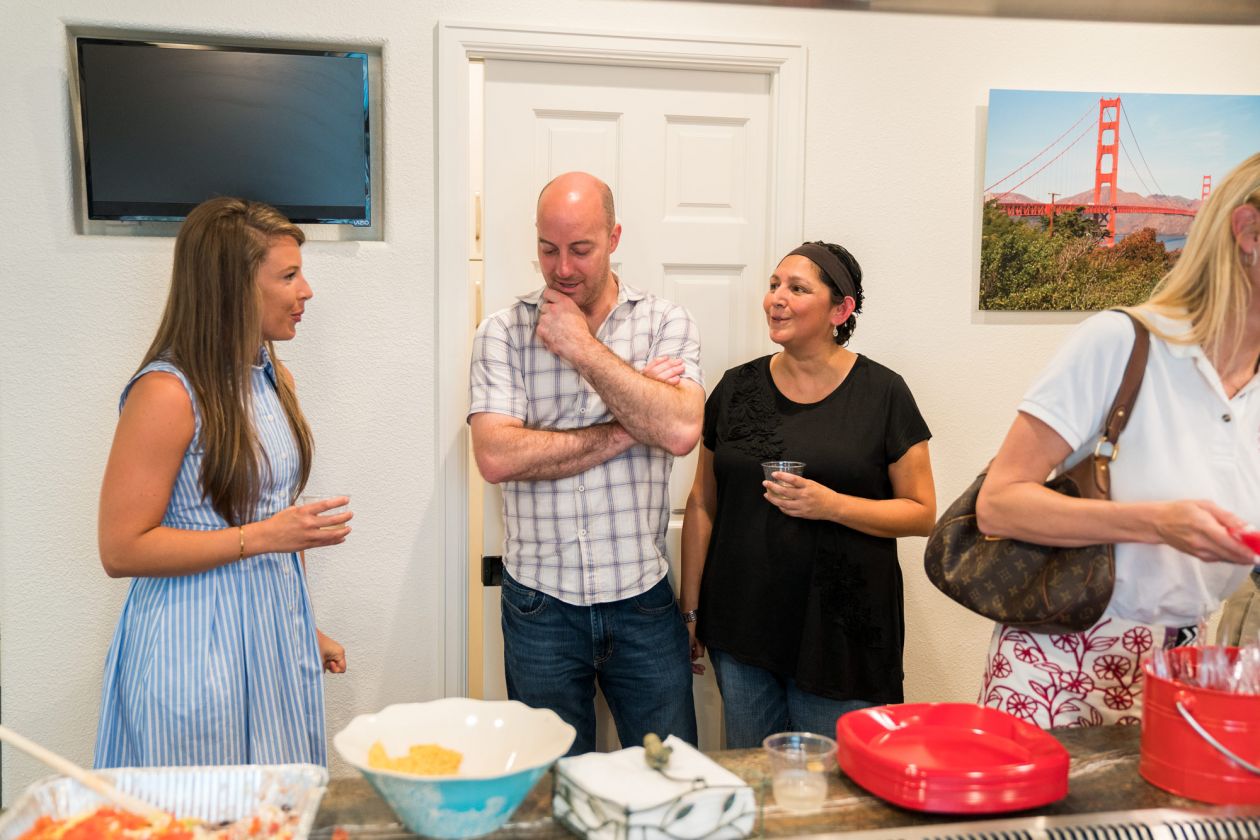 Knowing they needed to make some kind of change, Nancy and Marshall (at center) struggled with the thought of renovation versus finding a new home. A survey of nearby property listings helped clarify the situation. "In the end, we decided that we weren't willing to give up certain aspects of our current house, mainly location. Also, the new builds we looked at frankly had very cheap materials and the handiwork looked sub-par," said Marshall. So while the expense of renovation was still tough to accept, they decided to stay put and change their home to suit the life-patterns they enjoyed most over buying a new home in a not-as-good location with a lower quality standard.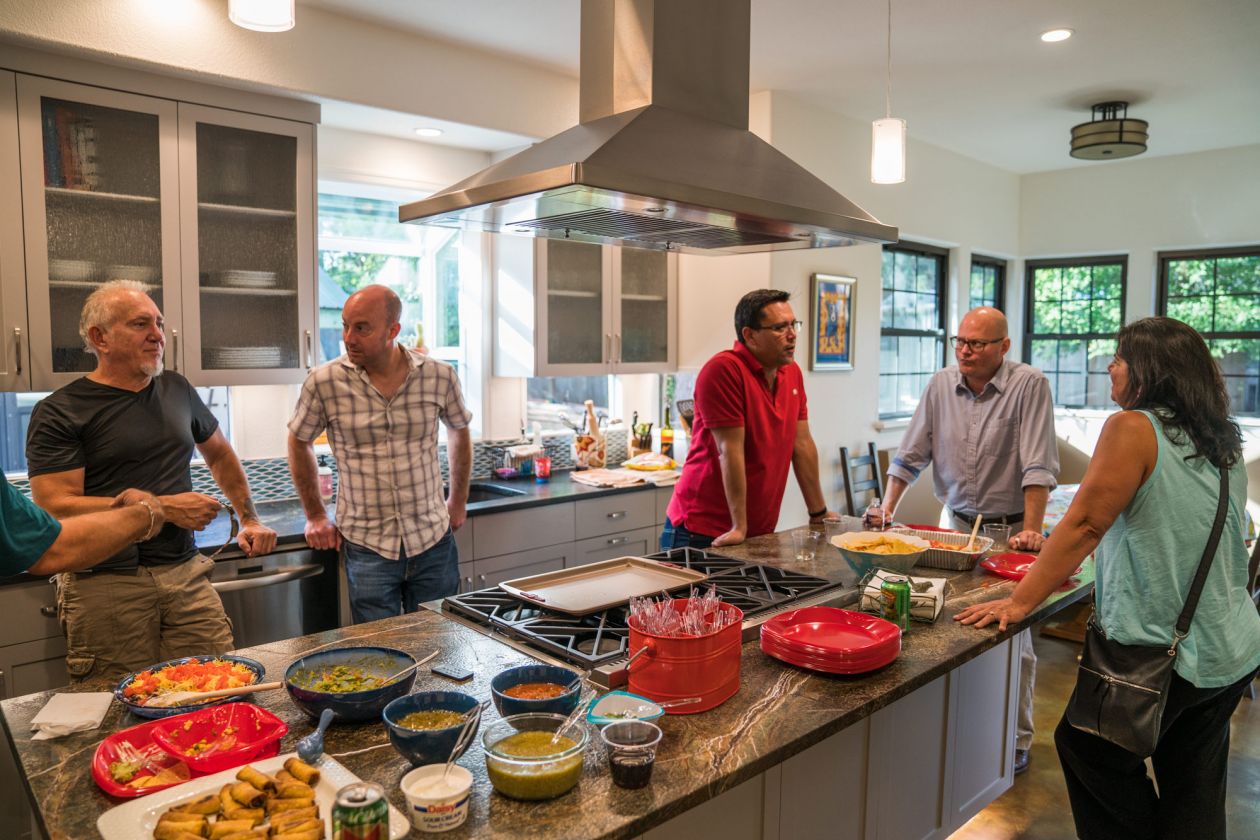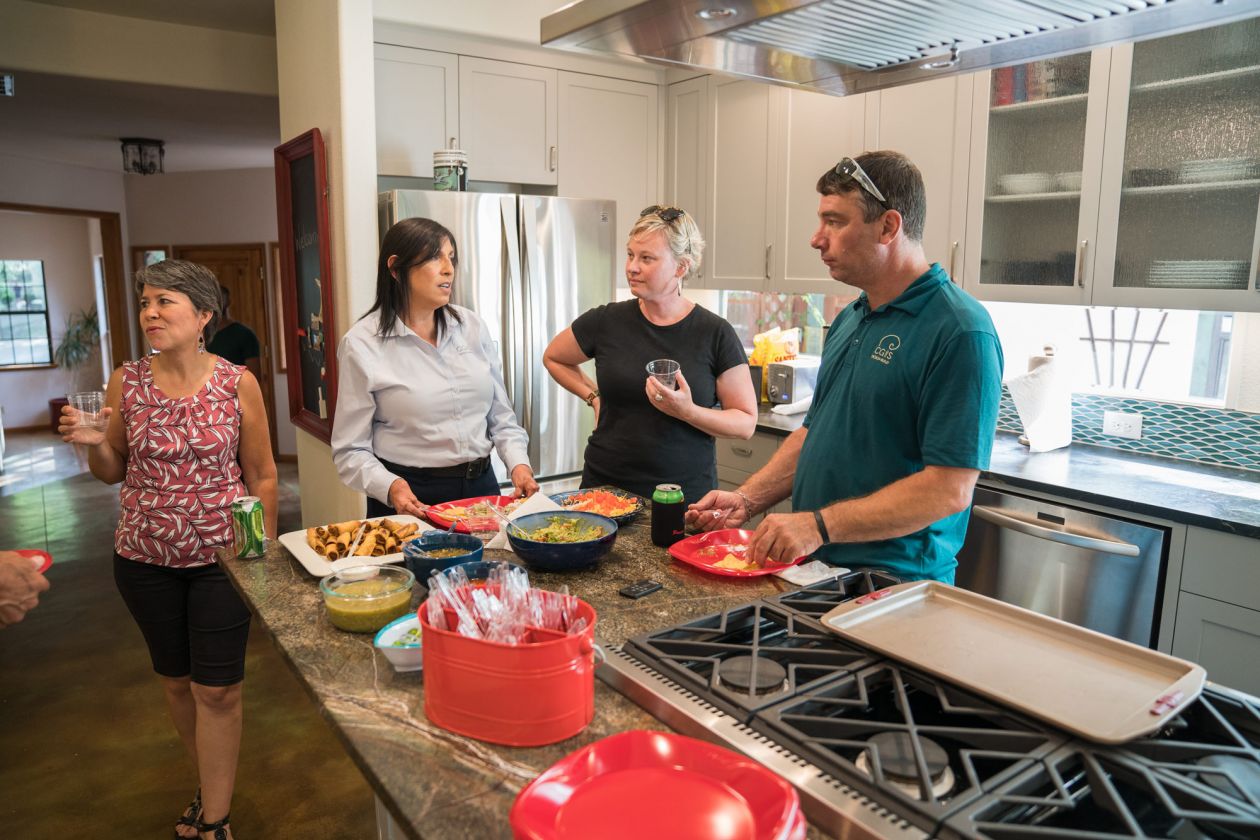 At the end of the project, after all the dust settled, Nancy and Marshall had us over to celebrate in the completed space. Upon entering, you see an open, light filled kitchen that flows to the back of the house, terminating at an open breakfast nook. Before, a bank of cabinets interrupted this clean movement. The dark rustic cabinetry was replaced with clean, painted cabinets. A new, larger island anchors both cooking and entertaining; a stainless steel vent hood adds a contemporary note. A new concrete floor unites the dining and kitchen areas. New lighting illuminates the space, excellent for working, but also comfortable for socializing. The windows beneath the upper cabinets were kept as distinctive features of the original space, signifiers of what makes this home unique. A new backsplash adds a strip of color and pattern.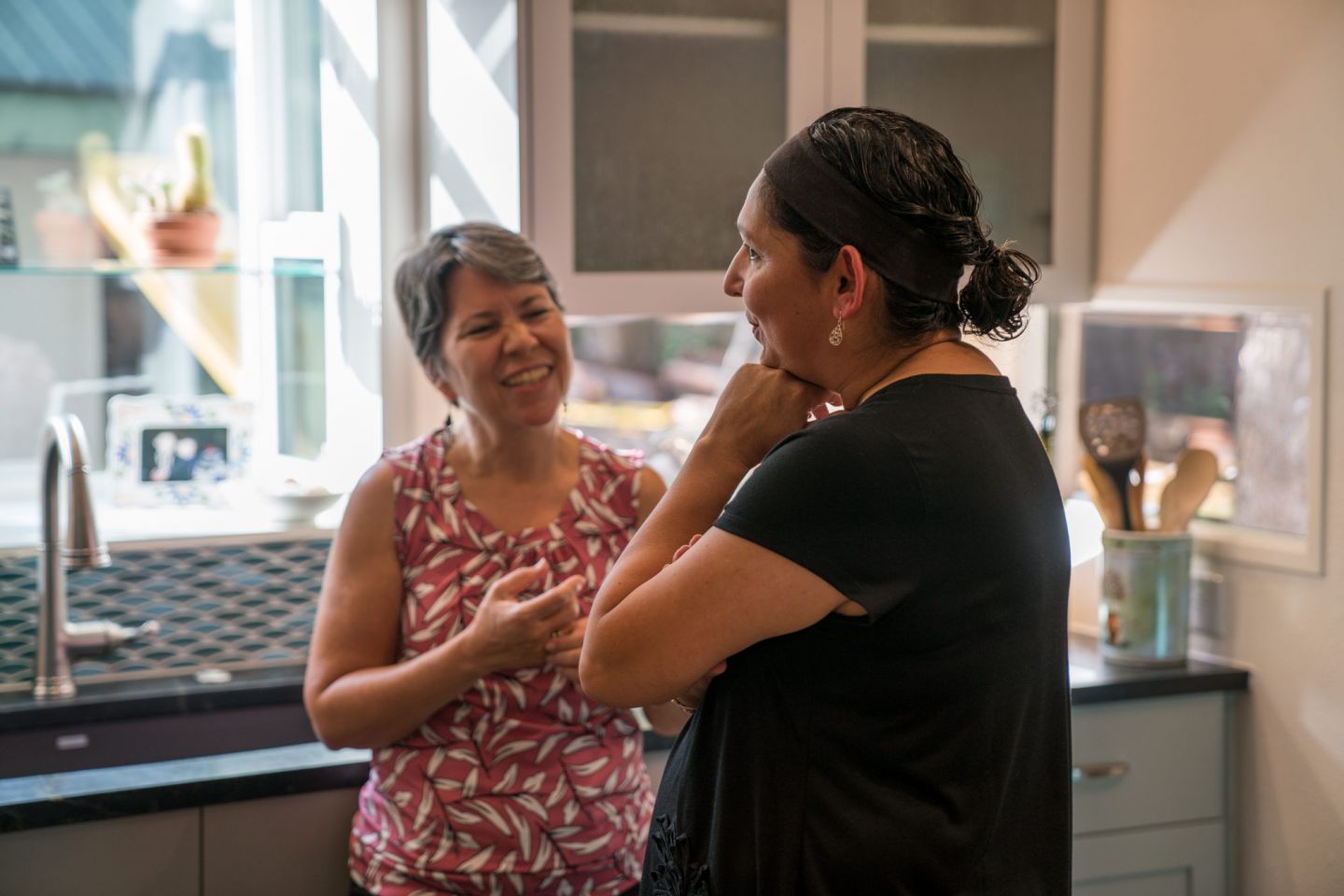 "We each have different favorite parts of our new space," Nancy says.
"As the chef of the family, Marshall loves the stove. The six gas burners and the electric oven are like a dream come true for him. Niko [their 6 year old son] loves that he can sit at the breakfast table and see the entire length of the house. My favorites are the sink, the soft-close cabinet doors and drawers, and the new laundry area! The feature that we have all come to really appreciate is the dedicated charging space for Niko's cochlear implants processors and equipment."