A client's Pinterest board, combined with cherry-picked preferences and knowledge about what they definitely *did not* like helped us assemble a finish palette for this Tarrytown home about to enter construction.
Additional color and texture cues pinged off of their colorful art collection—which they wished to retain—as well as antique rugs.
Color pop promises to complement a vibrant, fun family, making a home that strikes a balance between wood, stone, and metal surfaces—accentuated by pattern—all while retaining the mid-century vibes of the original house.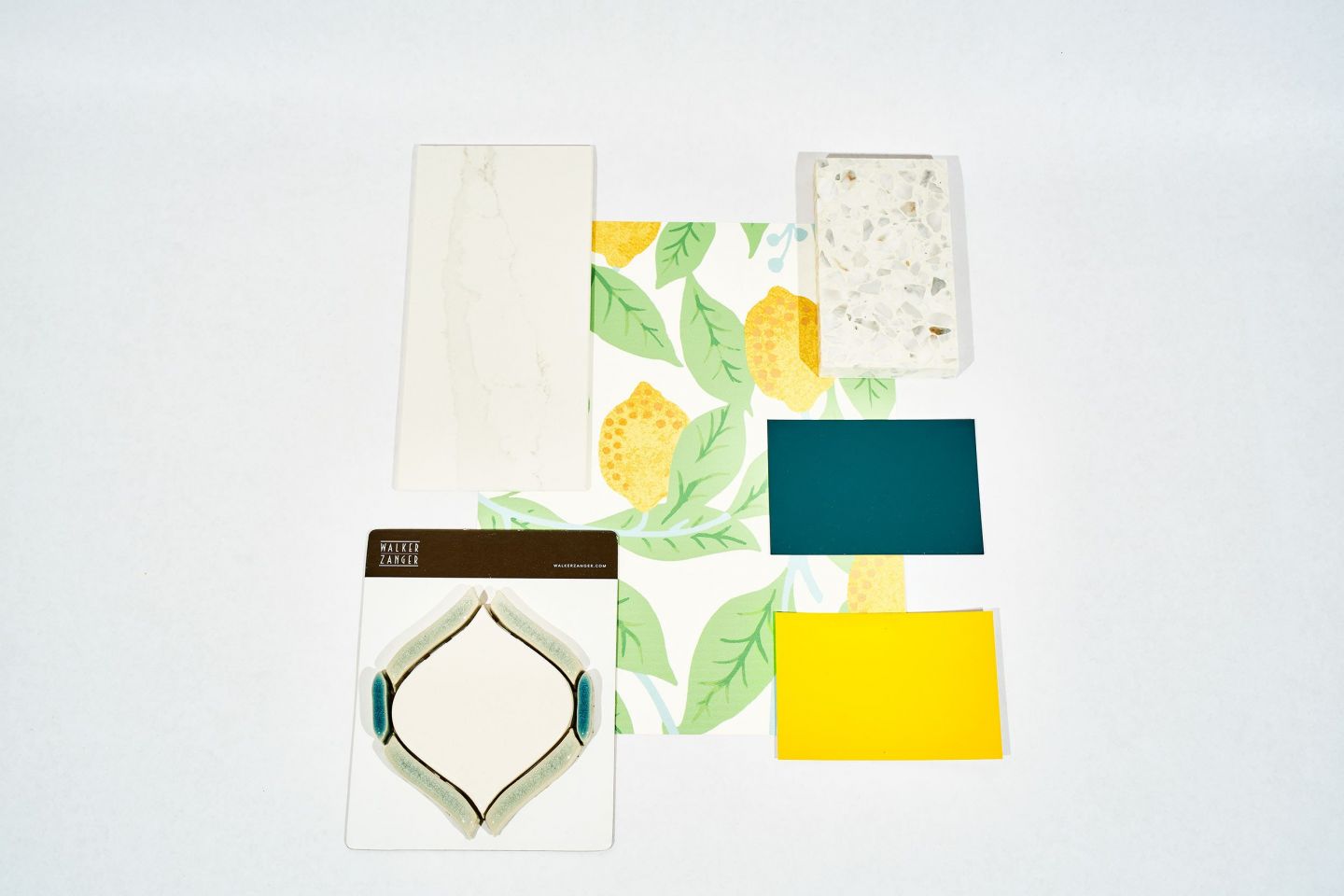 Silestone
Wallshoppe
Artistic Tile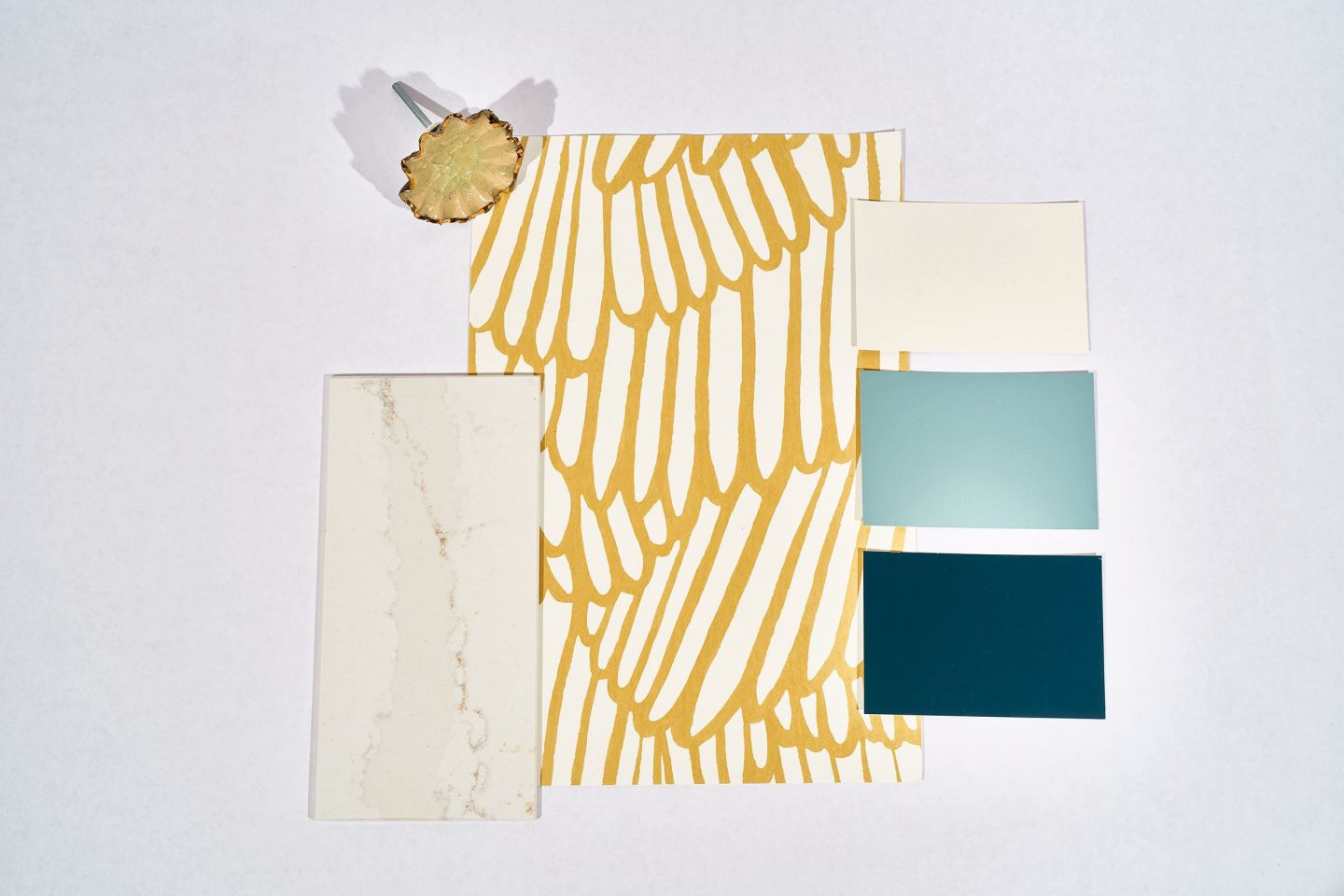 Abnormals Anonymous wallpaper
Silestone countertop
We can't wait to photograph the real thing!
Design by Sara Hadden
Interior Design & Renderings by Madison Mullins

Photography by Ryan Davis