Times are weird but we have not been idle whilst readjusting to circumstances of pandemic. We are still developing projects in our design studio from before the lockdown as well as developing new ones. Here's a snapshot of what our studio's been up to while working from home. All images are renderings taken from the actual working computer models as design becomes substantially complete.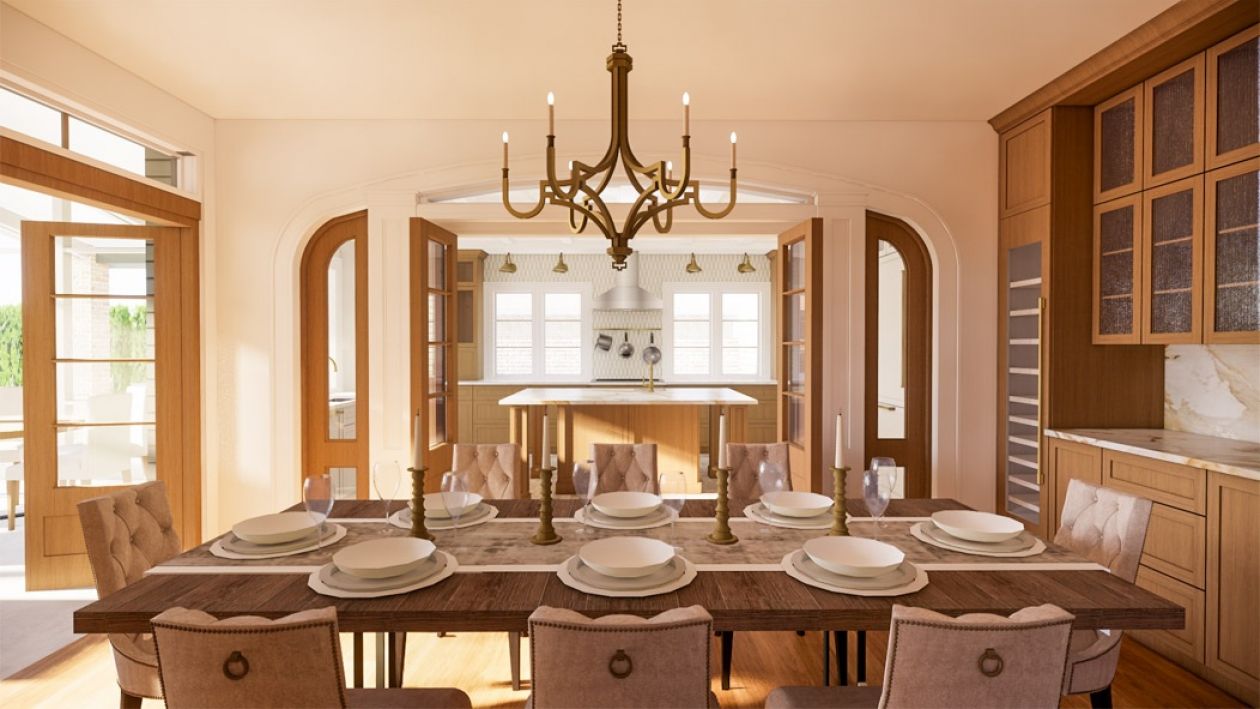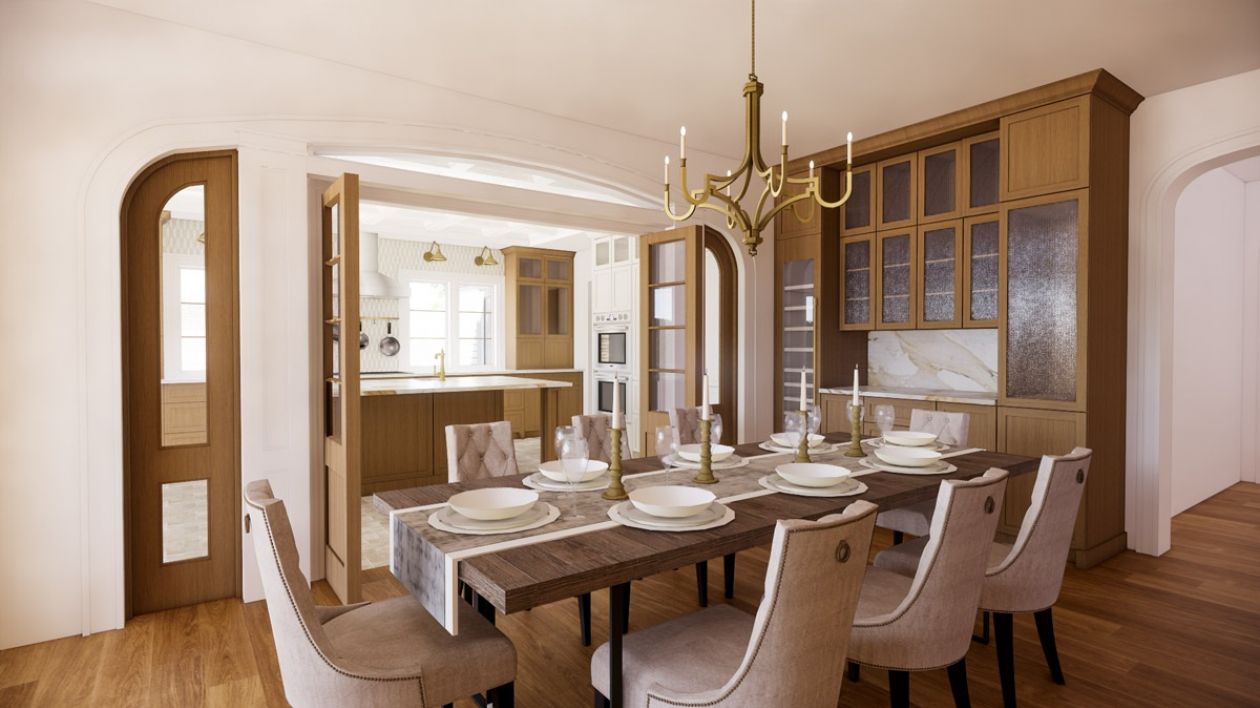 This dining room is part of a new-build in the Rosedale neighborhood. Layered and beautifully detailed, this space is designed and sized to host future family dinners and holidays. We love the central design of the dining room as the connection between all living spaces: kitchen, living room, and opening onto the outdoor living screened porch.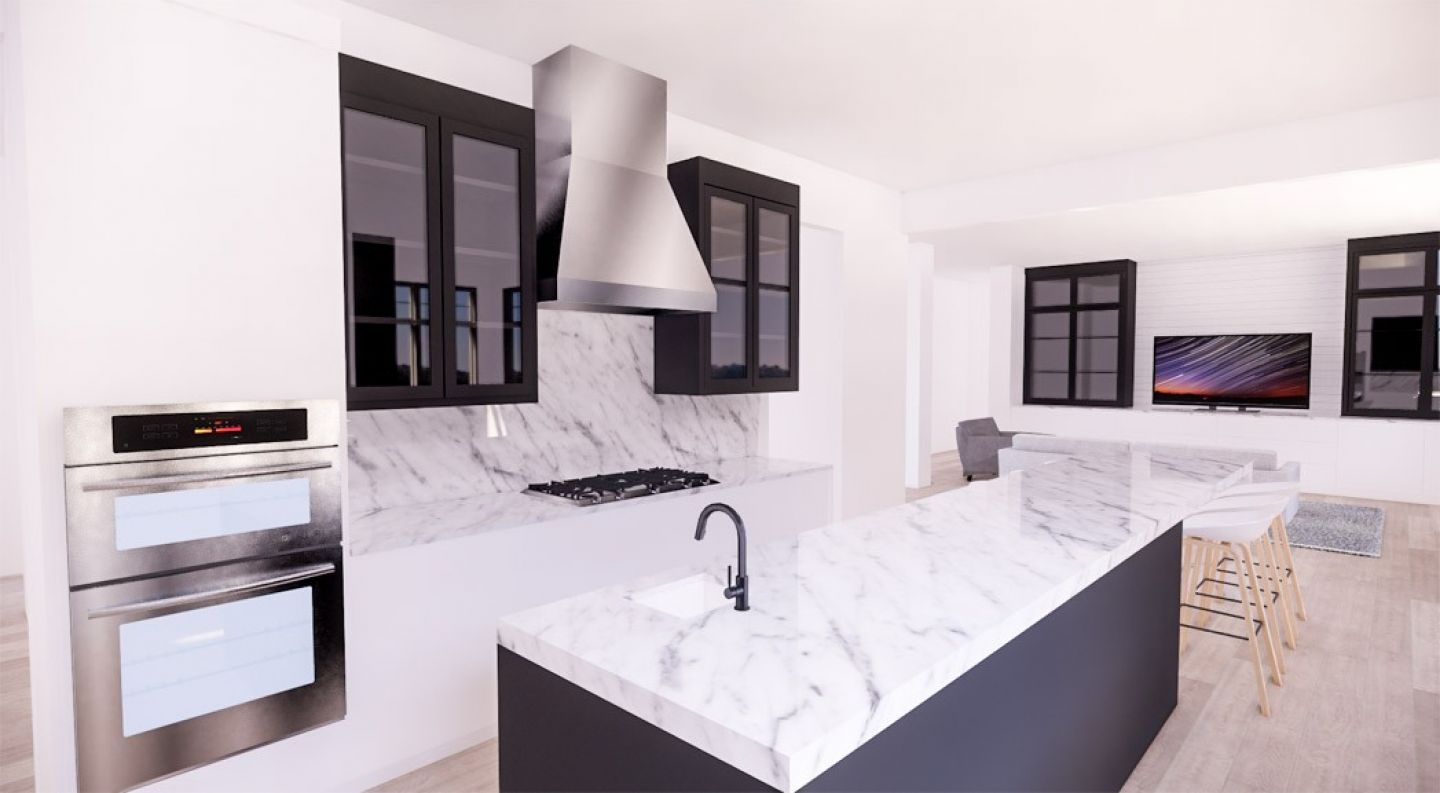 This young family wanted more integration between their kitchen and living spaces while upgrading the home to a more modern aesthetic. We knocked down the wall between the kitchen and living room, created a large island for cook prep and socializing, and upgraded the finishes with Carrara marble tops and black cabinetry for contrast.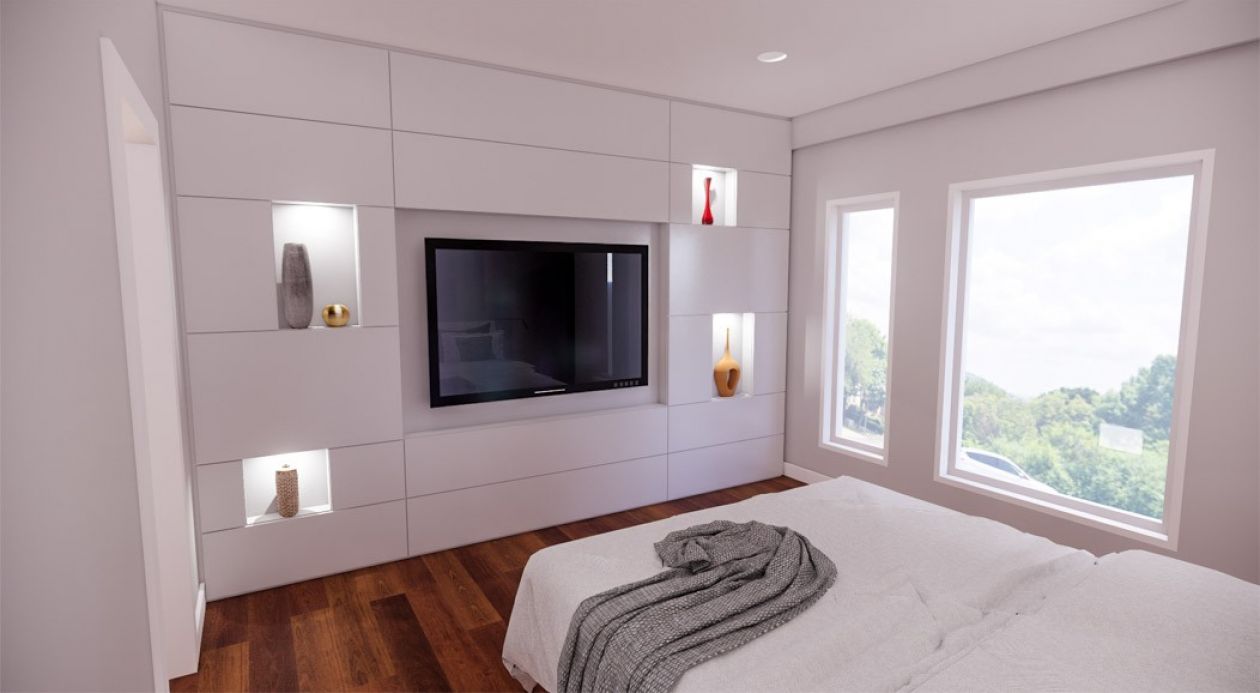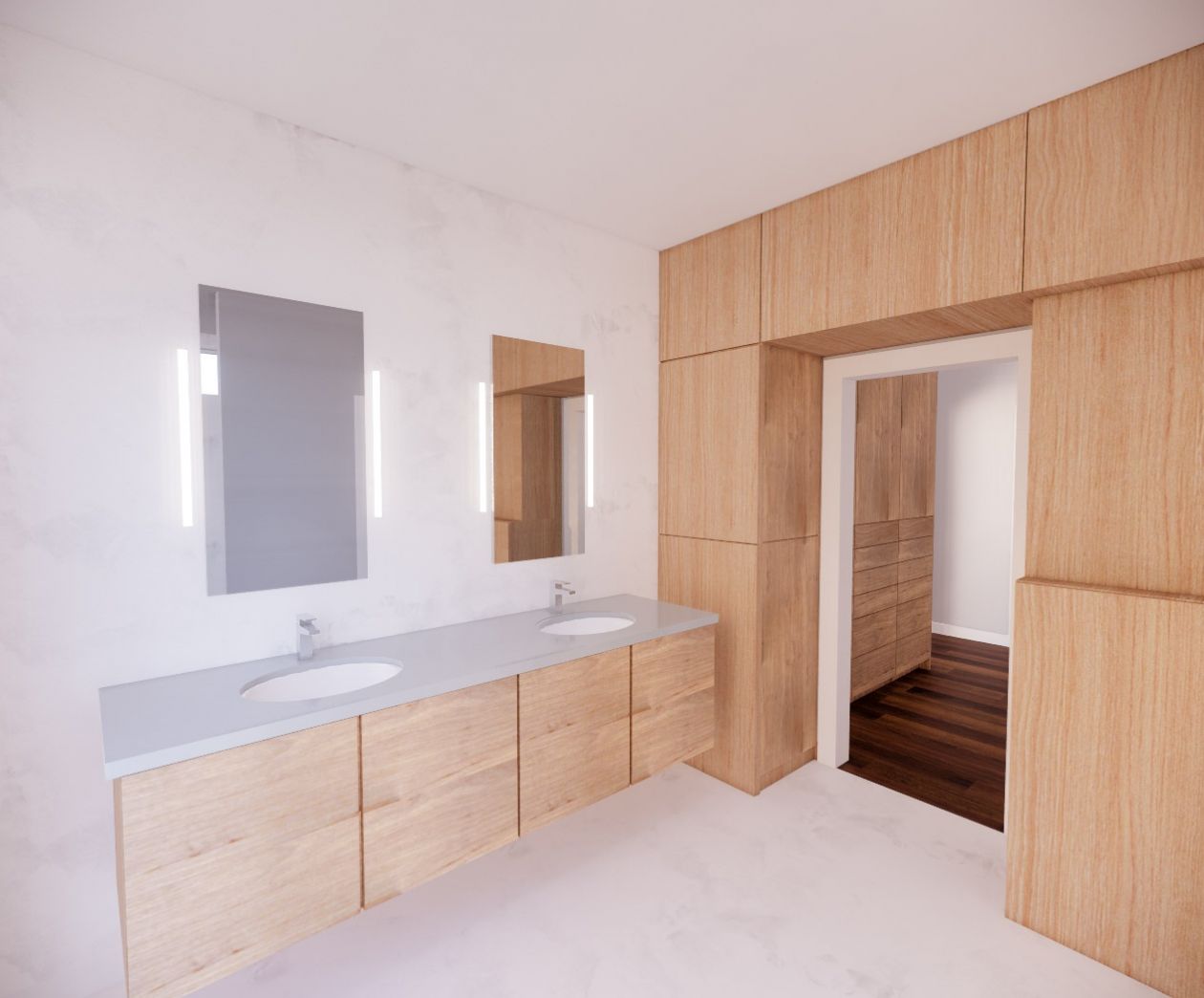 We are designing this third-time client's master suite after previously renovating the rest of their home. The bed, bath, and walk-in closet are being re-worked and storage prioritized. The new spaces will be clean and minimal, with modern millwork features in each space to tie the new suite with the rest of the home. We sometimes work in phases like this with an eye towards the future completion of the project as whole that may take many years to complete.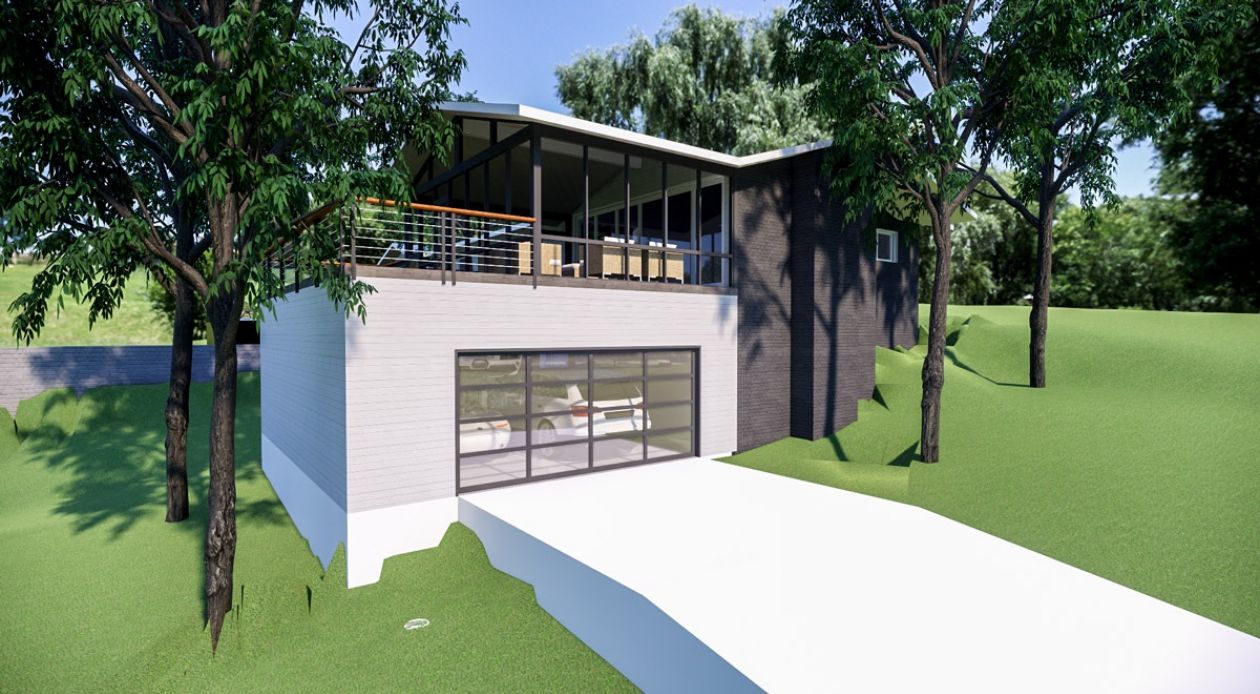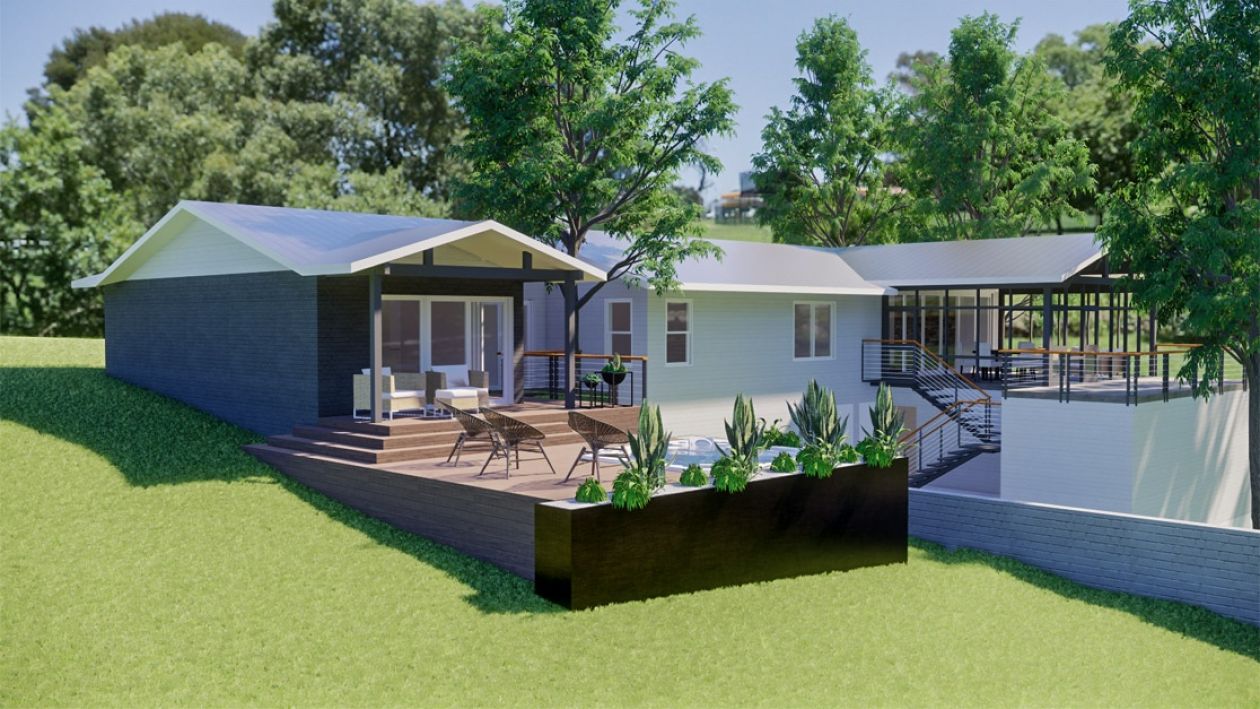 This renovation includes two additions. One being the new master suite with spa deck. The other adding a large screened-in porch with indoor/outdoor integration to the revamped living room. Under the deck is the new garage, with future plans to install an Autostacker parking lift for even more vehicle storage.
The above section cut of a whole-house renovation in Rollingwood shows a new stair leading to the third floor 'eagle's nest' addition (with views of downtown), as well as the extensive new covered outdoor living area and pool. This project is full of color, pattern and whimsy, and will be the forever home for a couple who are frequently visited by their grown children and grandchildren.
We look forward to sharing the results of these completed projects in the future!