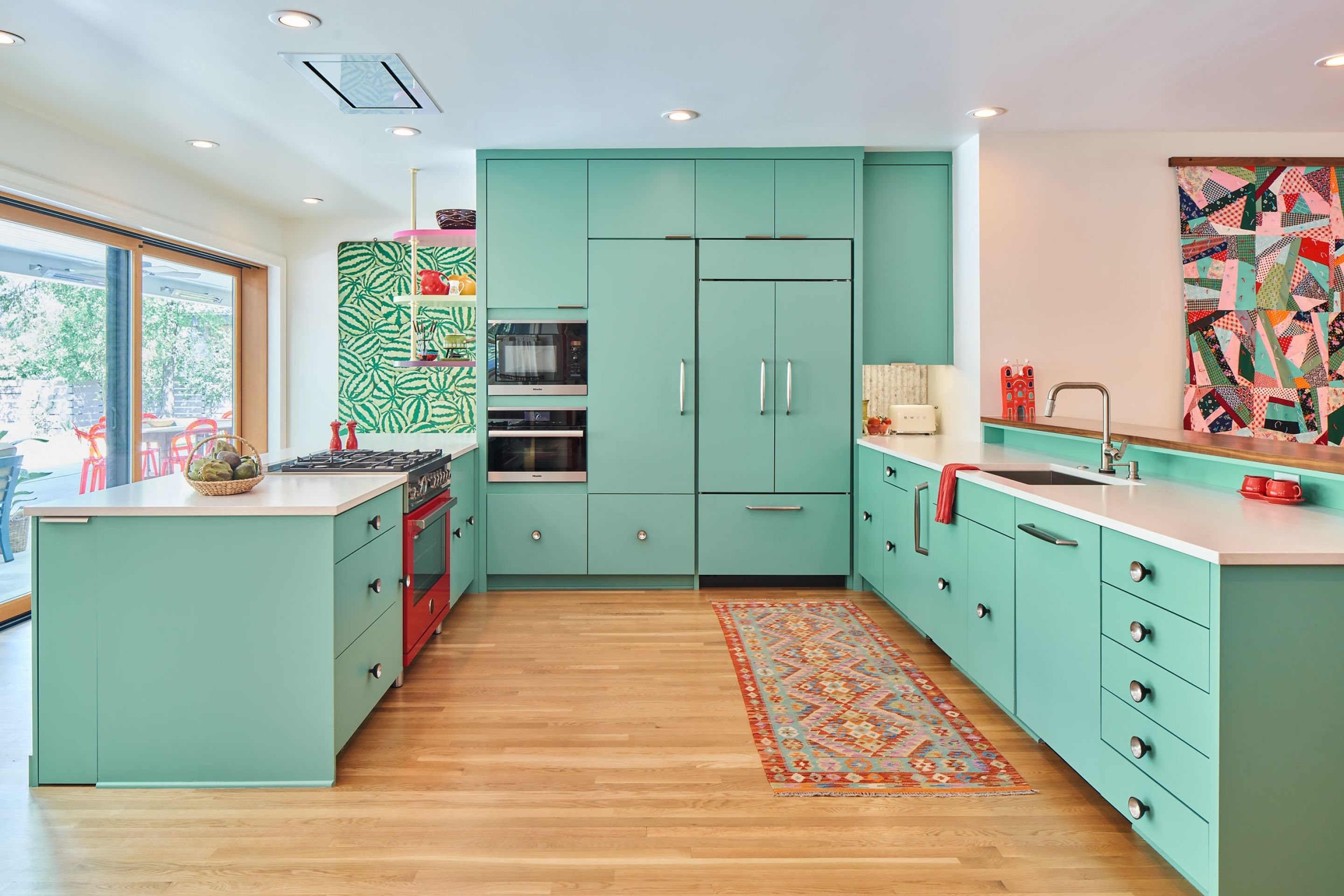 Austin NARI Tour of Remodeled Homes 2023
September 23 & 24
Please join us for the 2023 Austin NARI Tour of Remodeled Homes! We have two homes on this year's tour: a colorful pattern packed project in Rollingwood and a handsome, finely tuned capstone of a project in Aldridge Place. Read on for more about the projects.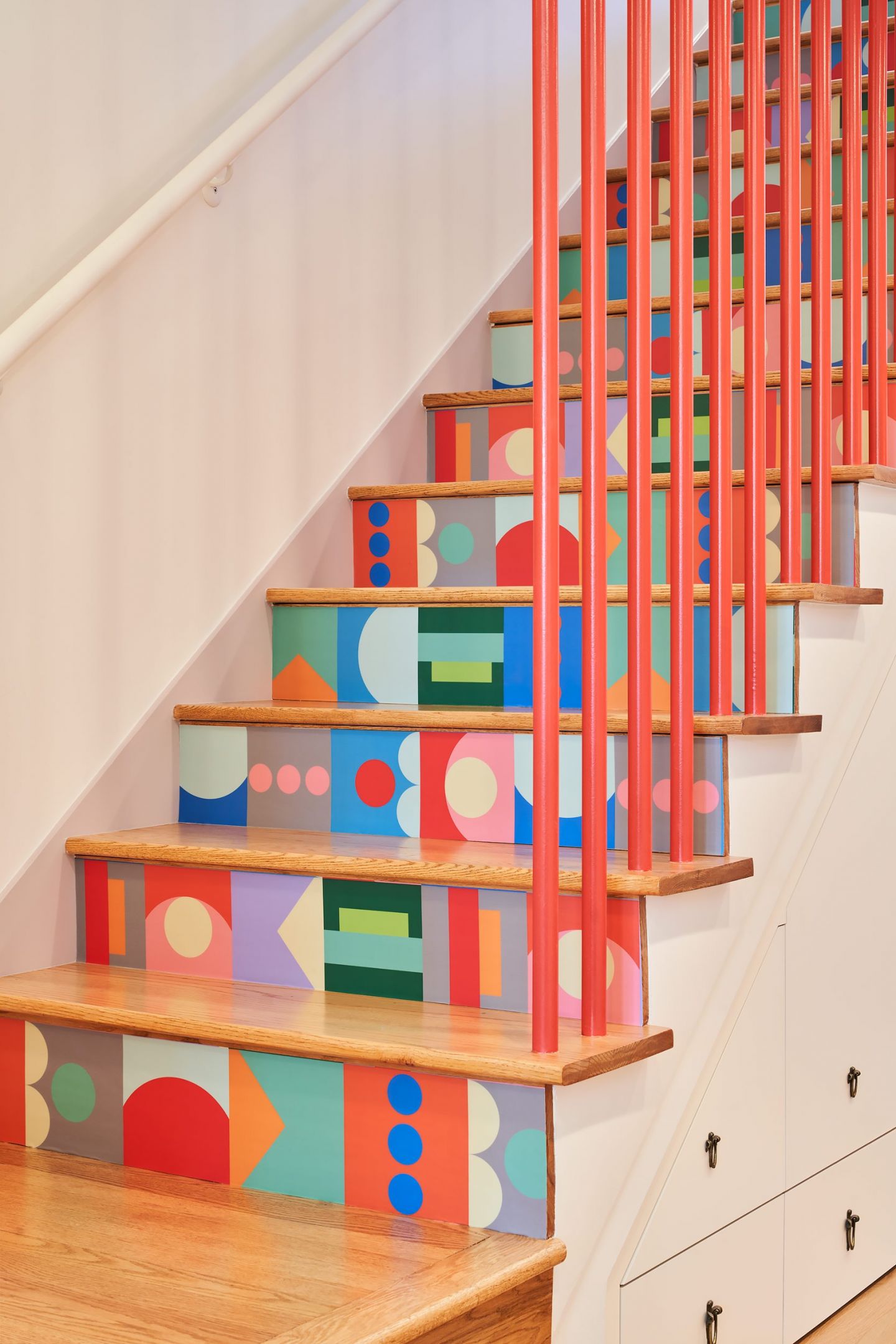 Rollingwood
The first house is a Color Master Class, with finishes designed in concert with our client Genie, a color consultant. The renovation and 3rd story addition showcases vibrant hues inspired by Genie's extensive collection of vintage textiles.
Beautiful details and furnishings are everywhere to enjoy, a real treat for the senses. The open floor plan flows through the living, dining, and kitchen to the outdoor living area with a covered porch, grill, and pool. The second level features more intimate spaces with carefully appointed finishes: bedrooms, an office/media room, Genie's craft studio, and two bathrooms with distinct personalities.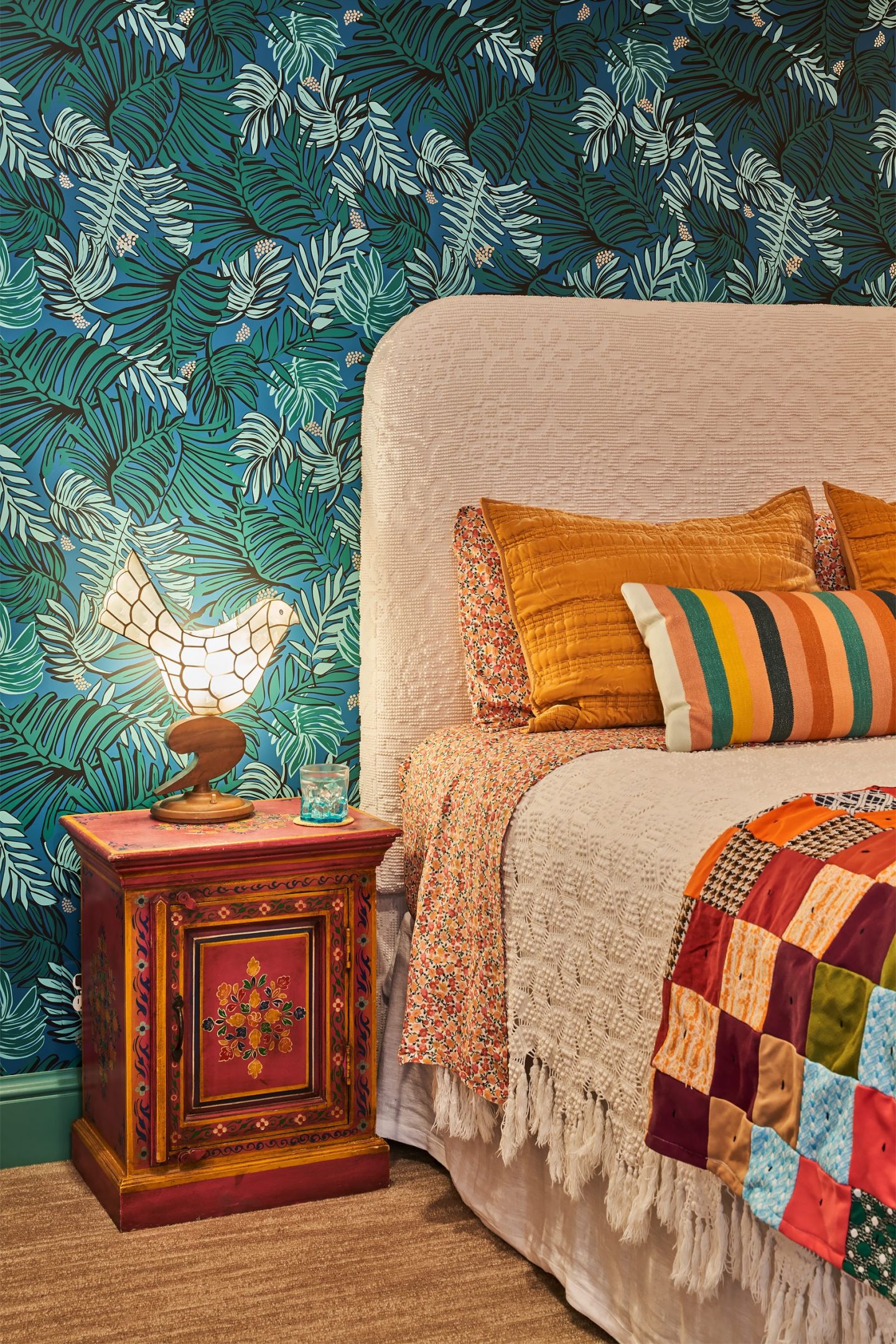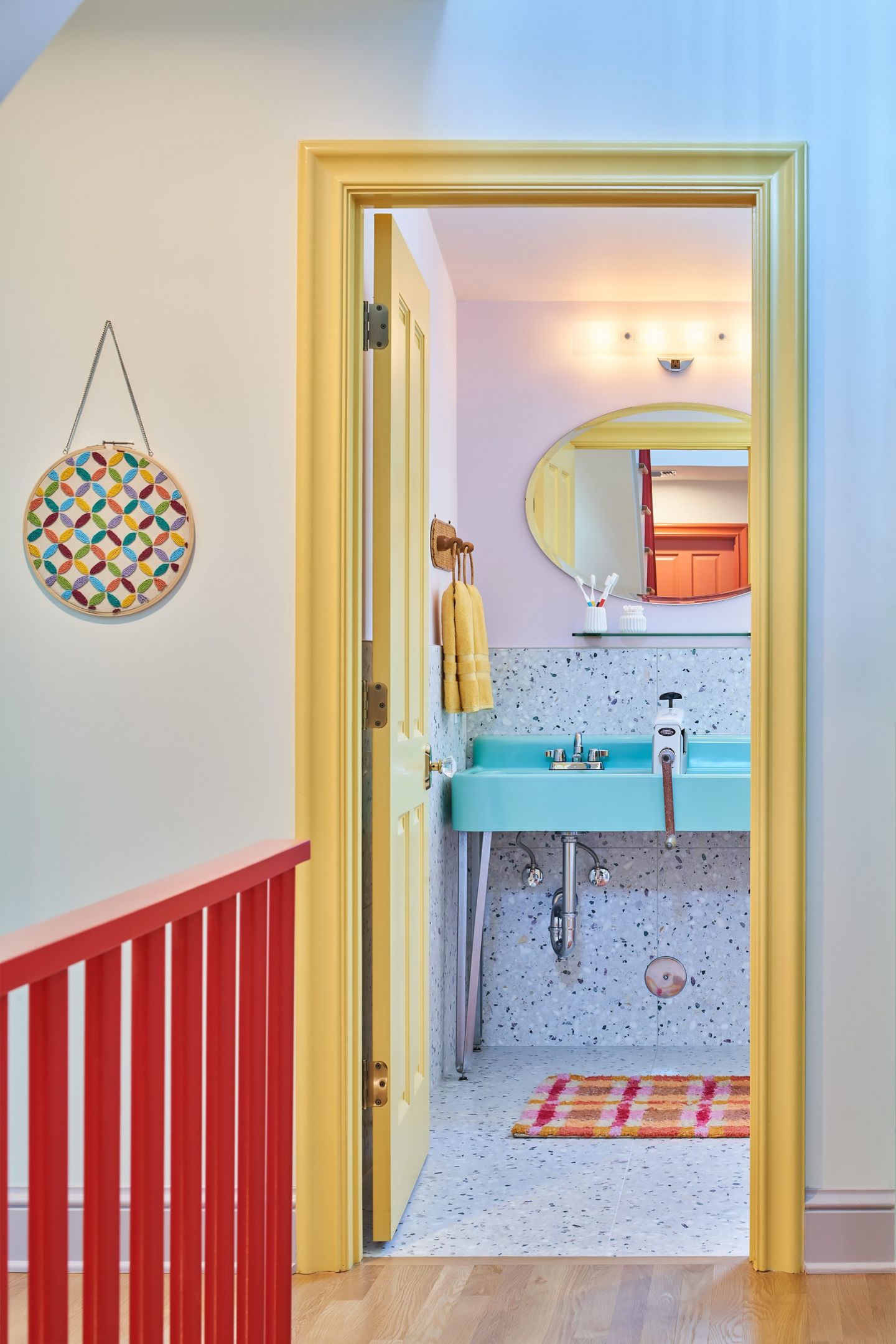 The third story addition was envisioned as a "Crows Nest" that looks out towards Zilker Park and the downtown Austin skyline. A porch allows one to take in these views, while the interior is a simple space that invites contemplative moments, a morning coffee, as well as space to work out. The color is not totally absent though; the same fire red steel screen continues up the stairwell to accent this space as well, always continuing the theme.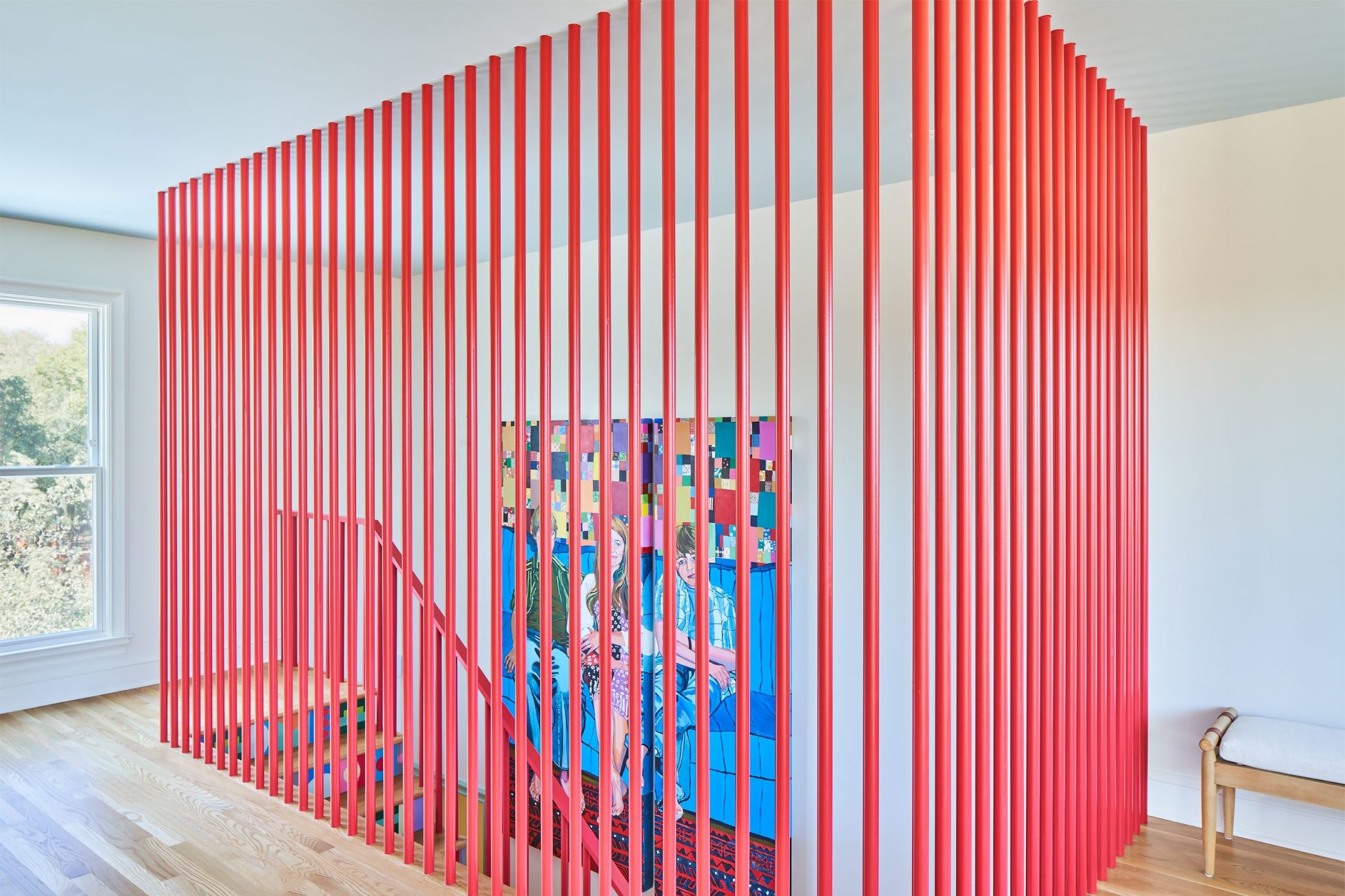 Aldridge Place
Our second project resides in Aldridge Place, and has an interesting history. As it turns out, our clients reached out to architect Gregory Thomas to do a quilting room addition in the early 90s in the same home. But the project was ultimately shelved and everyone went their separate ways. In the meantime our clients did spot renovations here and there, until, with their kids having moved out, they felt ready to pursue a renovation with a complete scope. They contacted CG&S, and then discovered that Gregory was on staff! So naturally Gregory worked with them to finish the ideas they had begun all those years ago.
We do not yet have photography for this project, so please enjoy these beautiful renderings by Justin Quick to get a very good idea of what you will see in real life.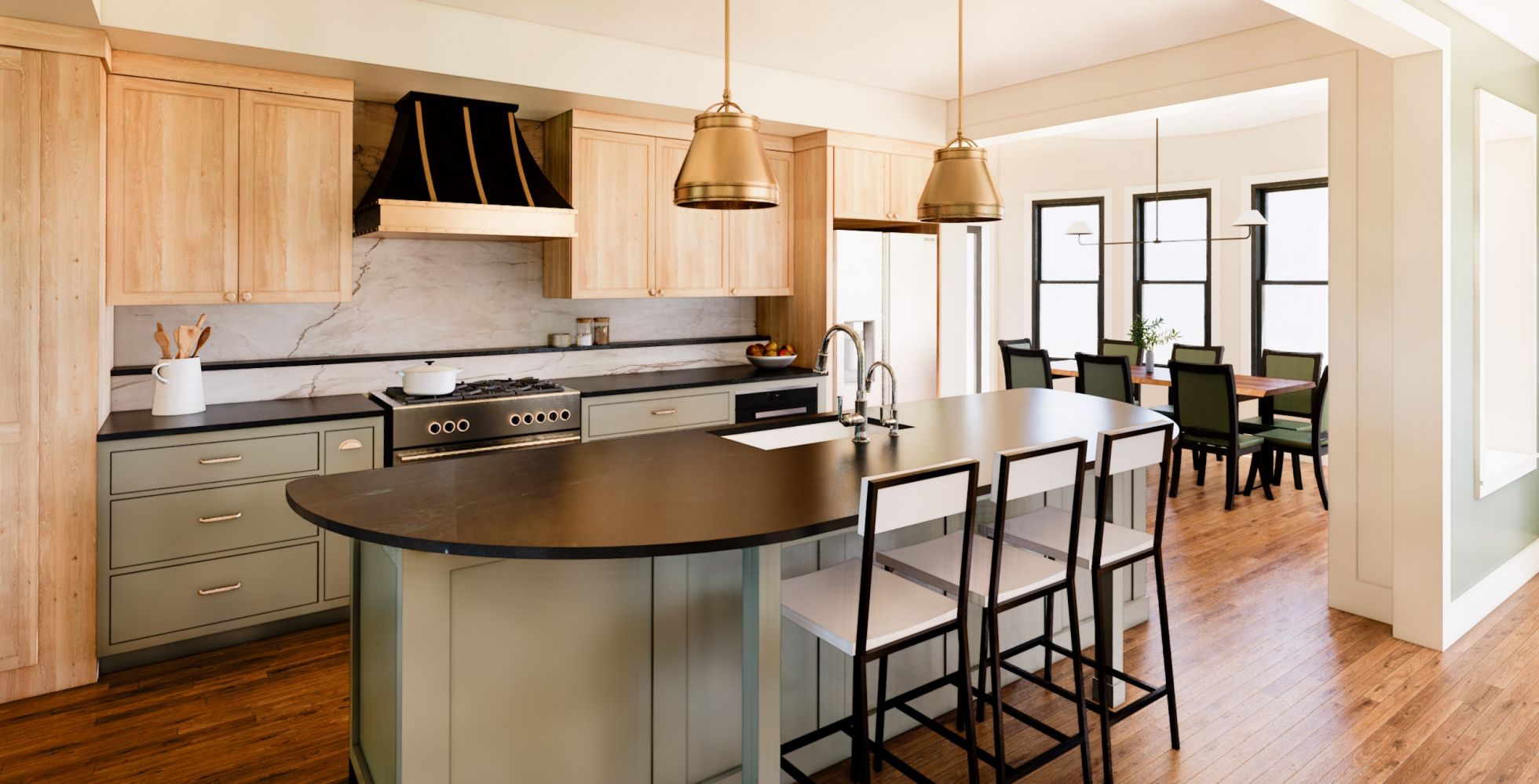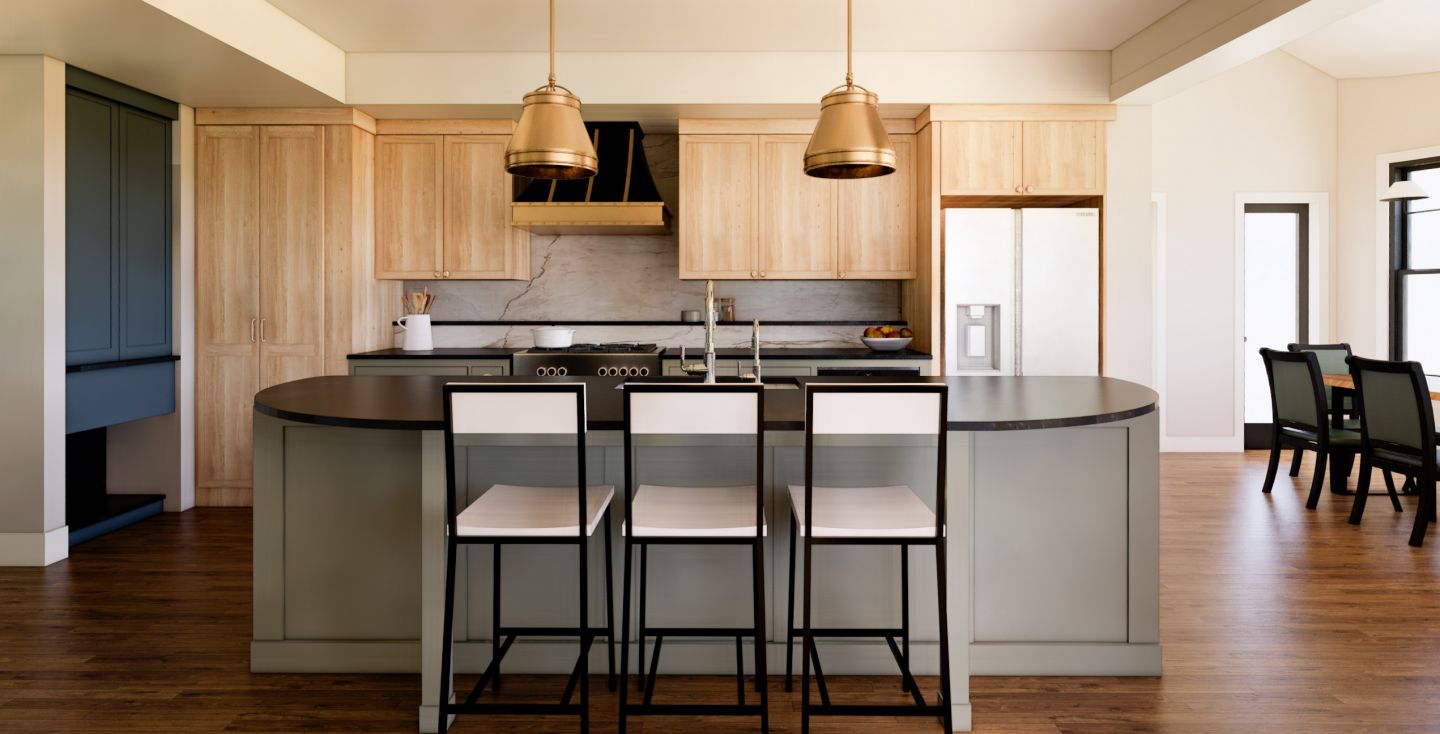 The concept for this renovation was very much about opening up traditionally confined spaces to each other. To accomplish this, walls were removed and the kitchen was relocated to a more central position in the home. Now the living, dining, and piano room better relate to each other.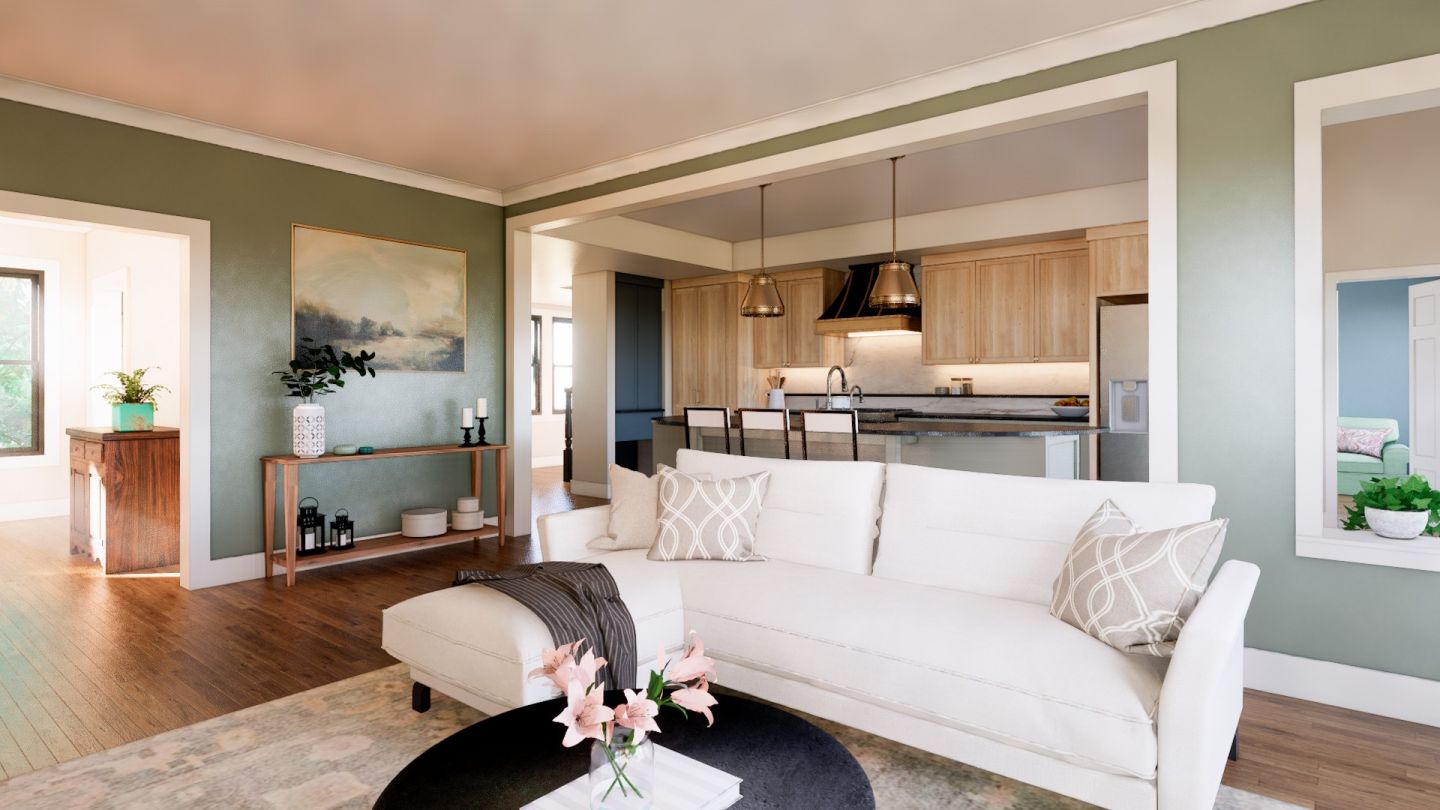 Our clients also wanted the house to be more durable to withstand playing grandchildren and pesky golden retriever dander. And, since they recognized this was their forever-home, they wanted the layout to be more functional and flex with them as they aged. A new den/bedroom space will be easy to convert into an accessible primary bedroom on the ground floor when the time is right.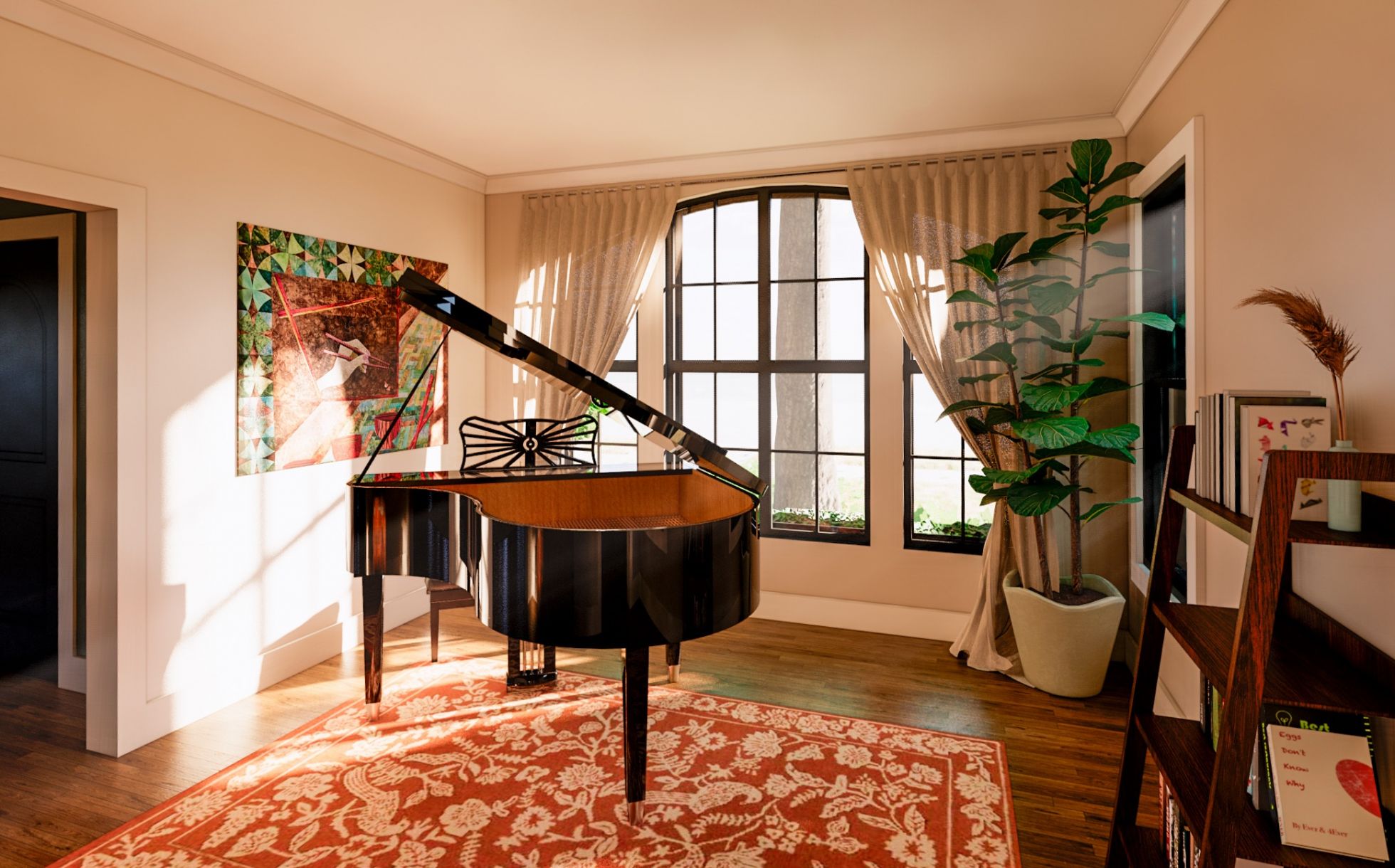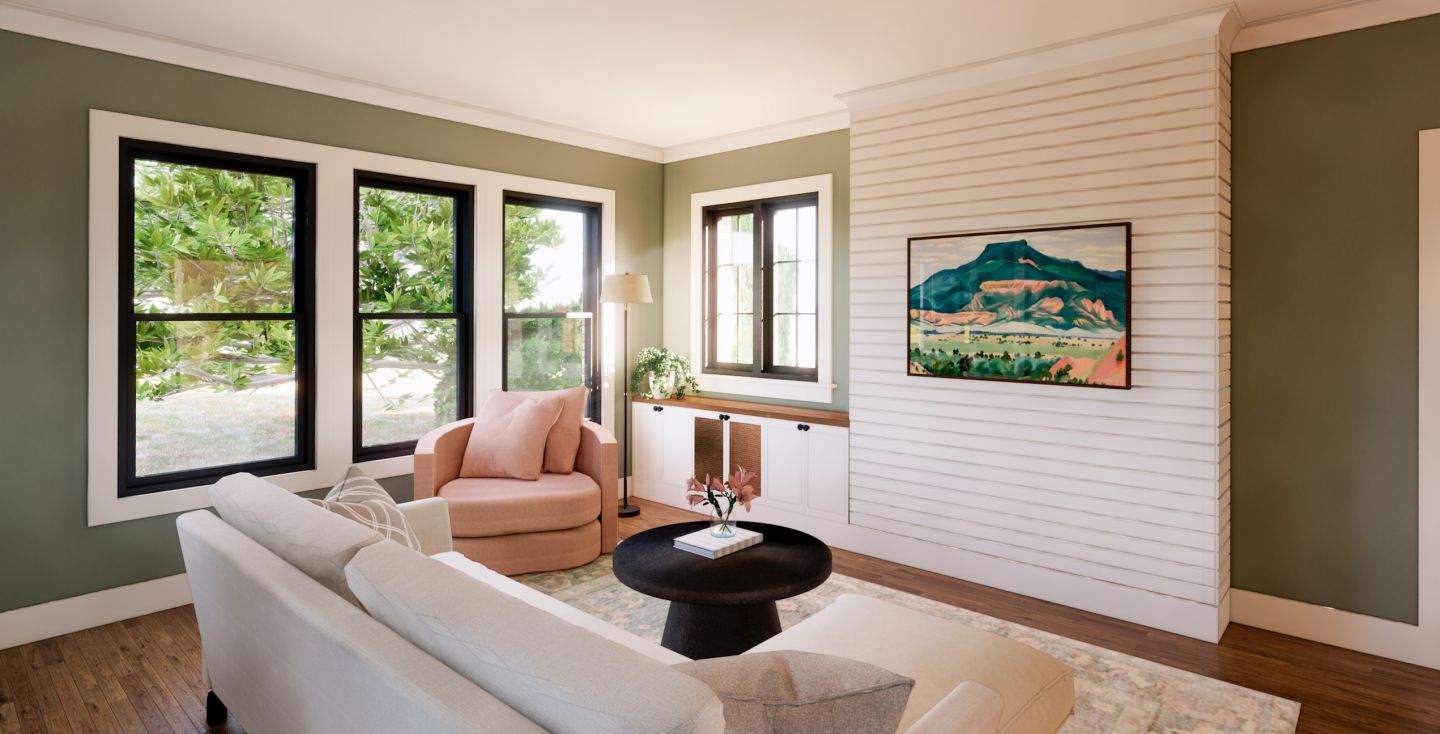 Regarding the design aesthetic, our clients came prepared with a vision. Their style is best described as eclectic-transitional. They wanted to pay homage to the traditional homes of the past while modernizing the space. Mixed metals highlight the shaker kitchen cabinets and tie into the custom decorative vent hood and island pendants. The kitchen also features a beautiful quartzite backsplash and soapstone tops.
Other cabinetry is painted deep blue and contrasting sage green while the new powder bath's walls are adorned with moody floral wallpaper. Strategic shiplap accents various walls throughout the home. Painted black windowsills and stair banisters anchor the space and tie back to the grand piano.
To complete the renovation, our clients worked with CG&S Interior Designer Morgan Miller on a furniture package. The couple already had a lot of great solid wood pieces, so Morgan helped them fill in the gaps. Using their beautiful quilts as color guides, each room was curated around color schemes complementing their art. It was extremely important for any new piece of furniture to be durable, so each piece was upholstered in performance fabric.
1970s Idiosyncratic Form Unified After Tri-Plex Partition