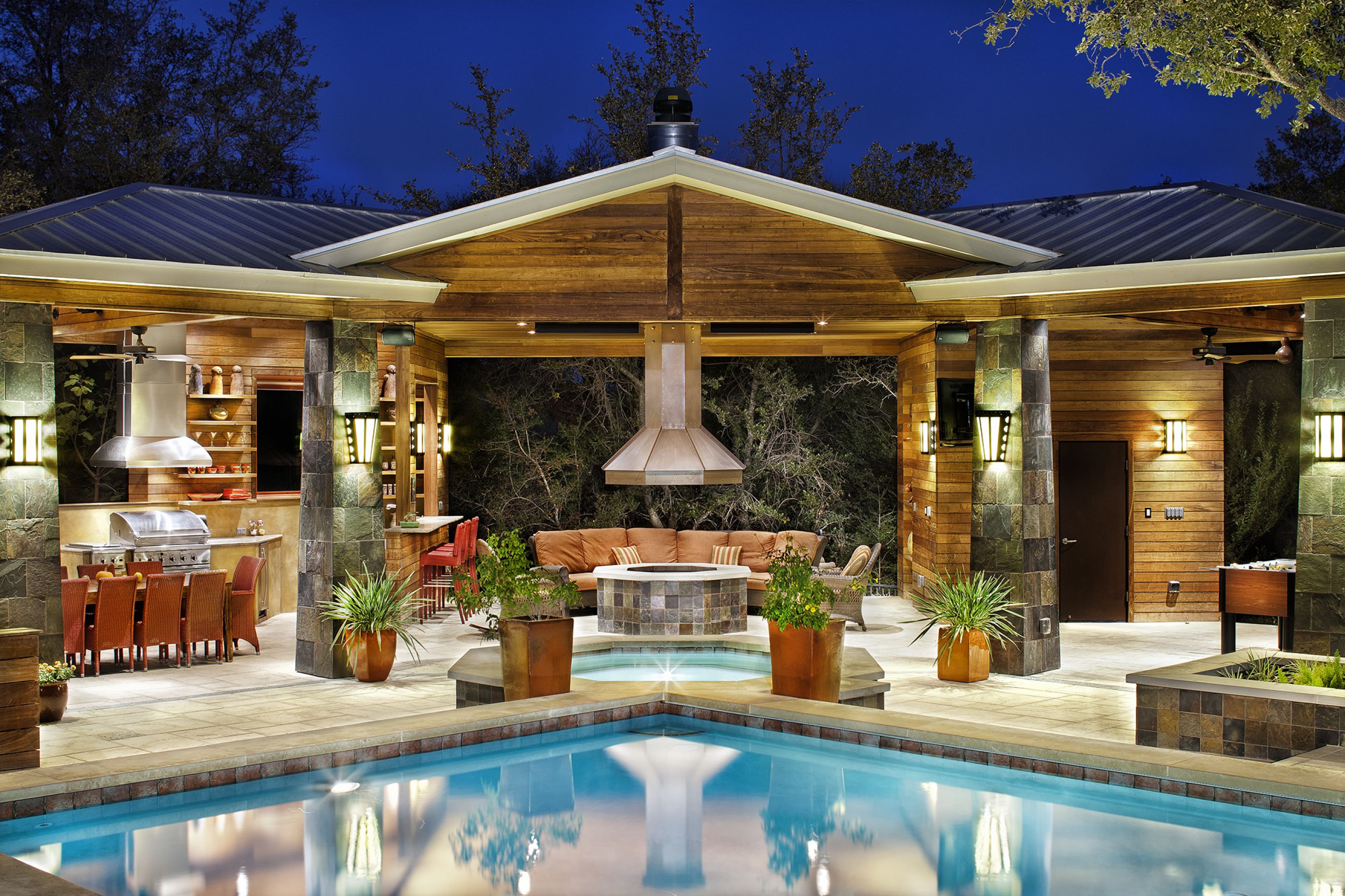 Outdoor living done right
The owners of this tree-filled lot enjoy spending time outdoors—playing ball with their kids, grilling, and gardening—but their backyard didn't accommodate their outdoor lifestyle. We gave them an outdoor oasis, complete with a pool, kitchen, firepit and more, to make their backyard the best room in the house.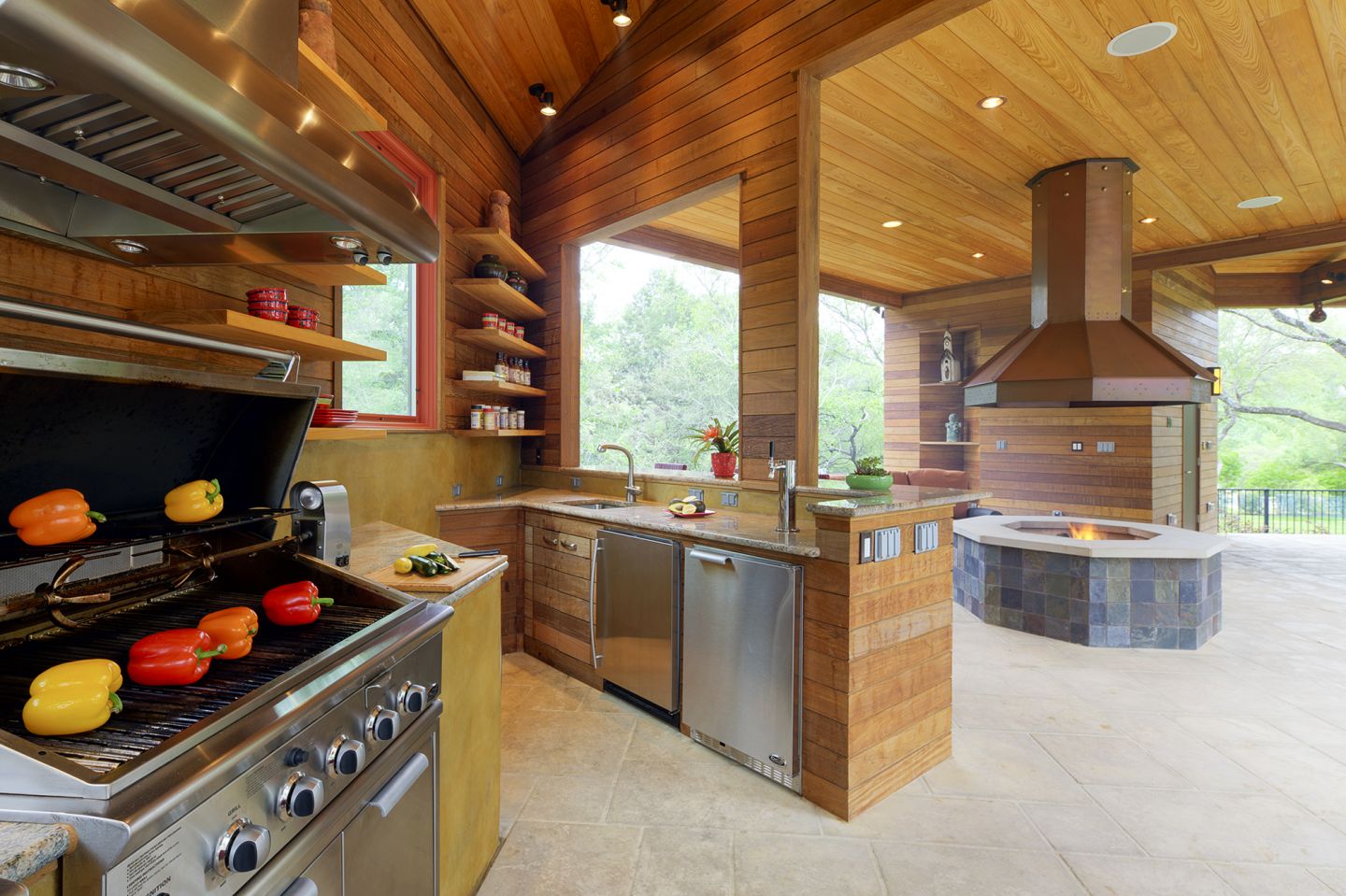 Step one was making backyard access easier
with a new series of decks constructed around existing oak trees, gradually leading down to the new pool deck. The new pool cabana is the star of the show, with a full outdoor kitchen, bar and dining area, firepit living area, bathroom, and game space.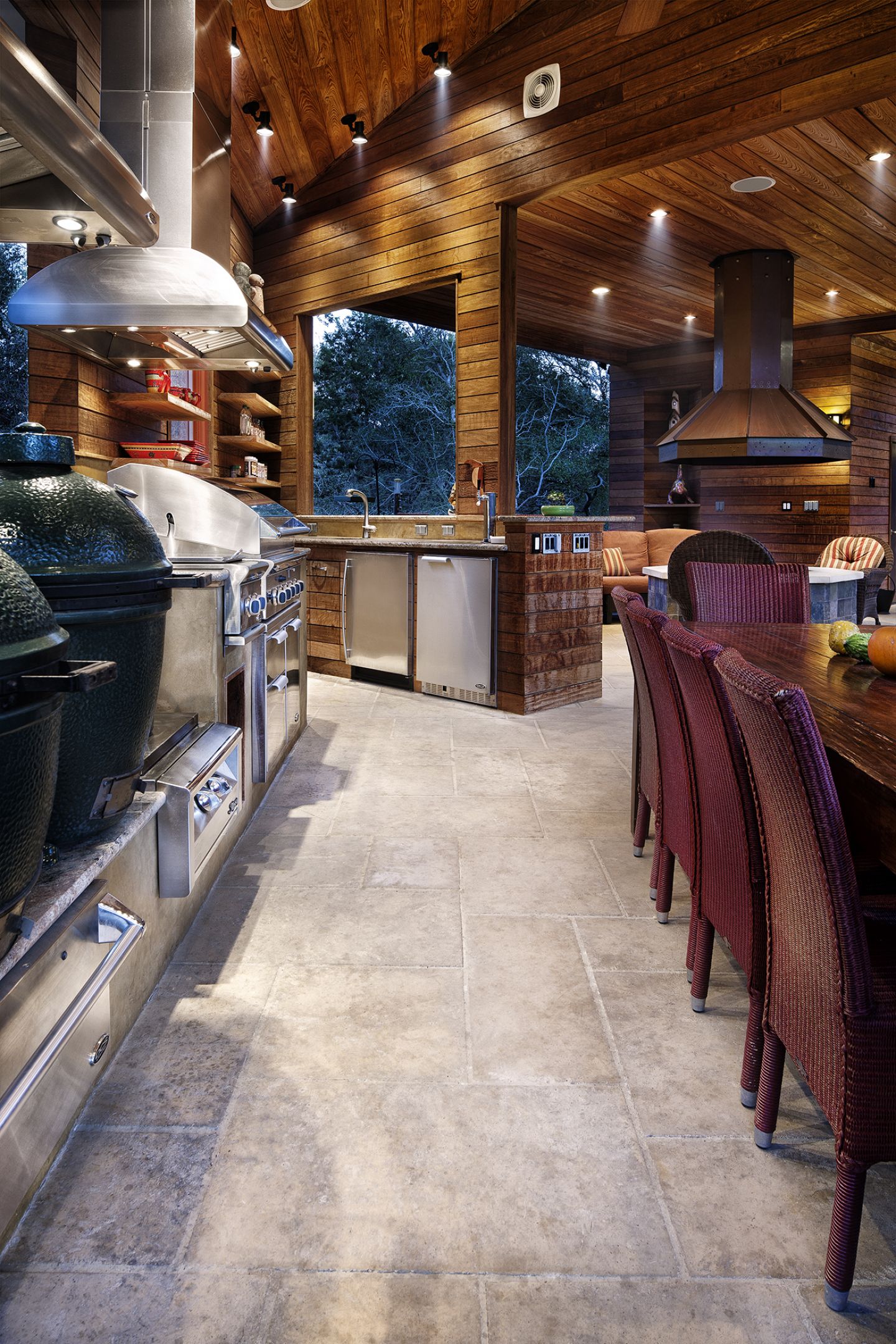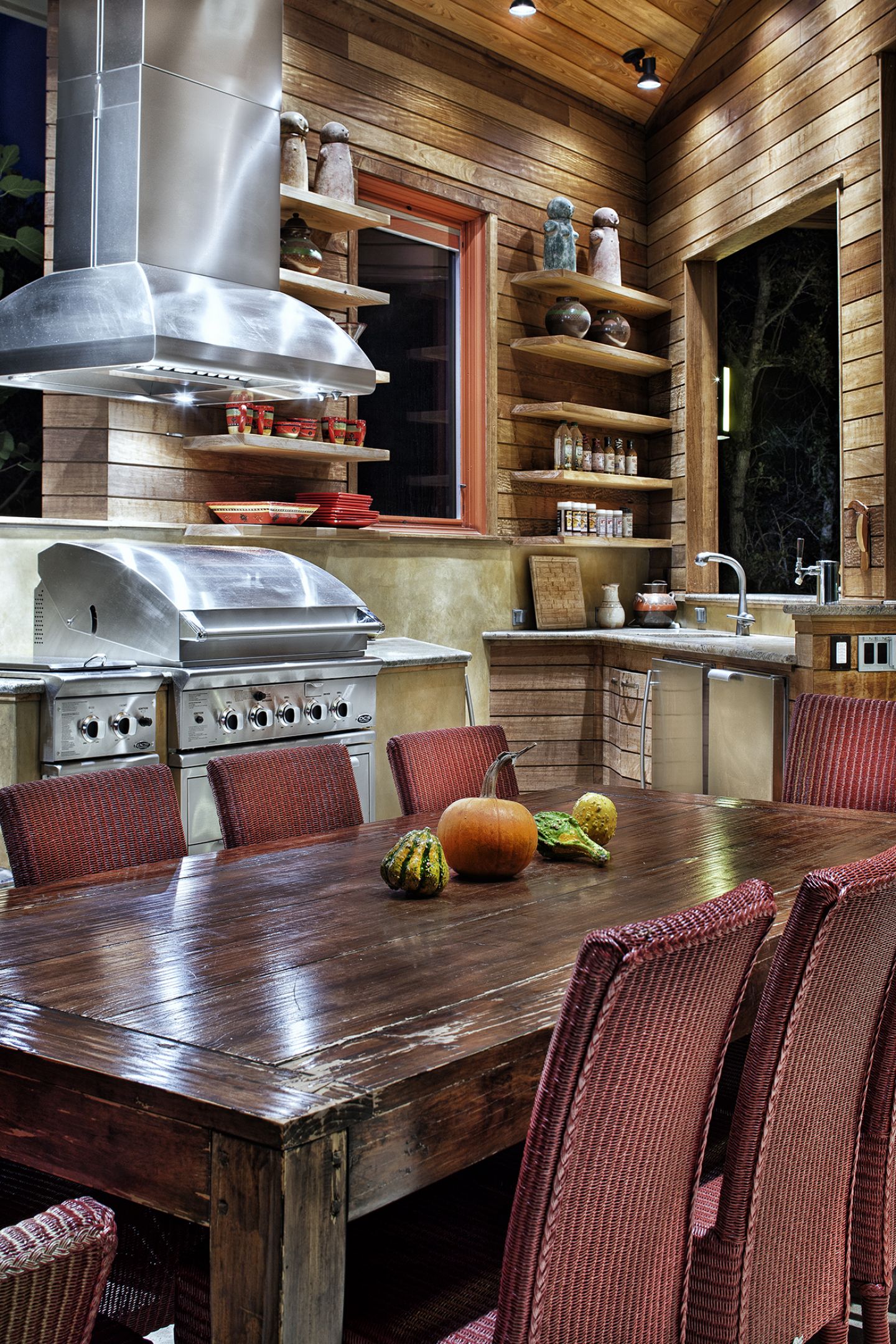 The Style
Warm and rustic, this pool house incorporates natural elements that set off the beautiful natural surroundings of the backyard. The new cabana makes outdoor living luxurious, but it never strays far from the original outdoorsy inspiration with natural stone accents throughout, metal accent elements and warm colors.
Pool House
The cabana is a fully-equipped outdoor living room, complete with a column-mounted television, wired-in speakers, overhead radiant heaters and more.
Locally-made concrete tiles
Ipe siding
Stained cypress and stucco
Salt-water pool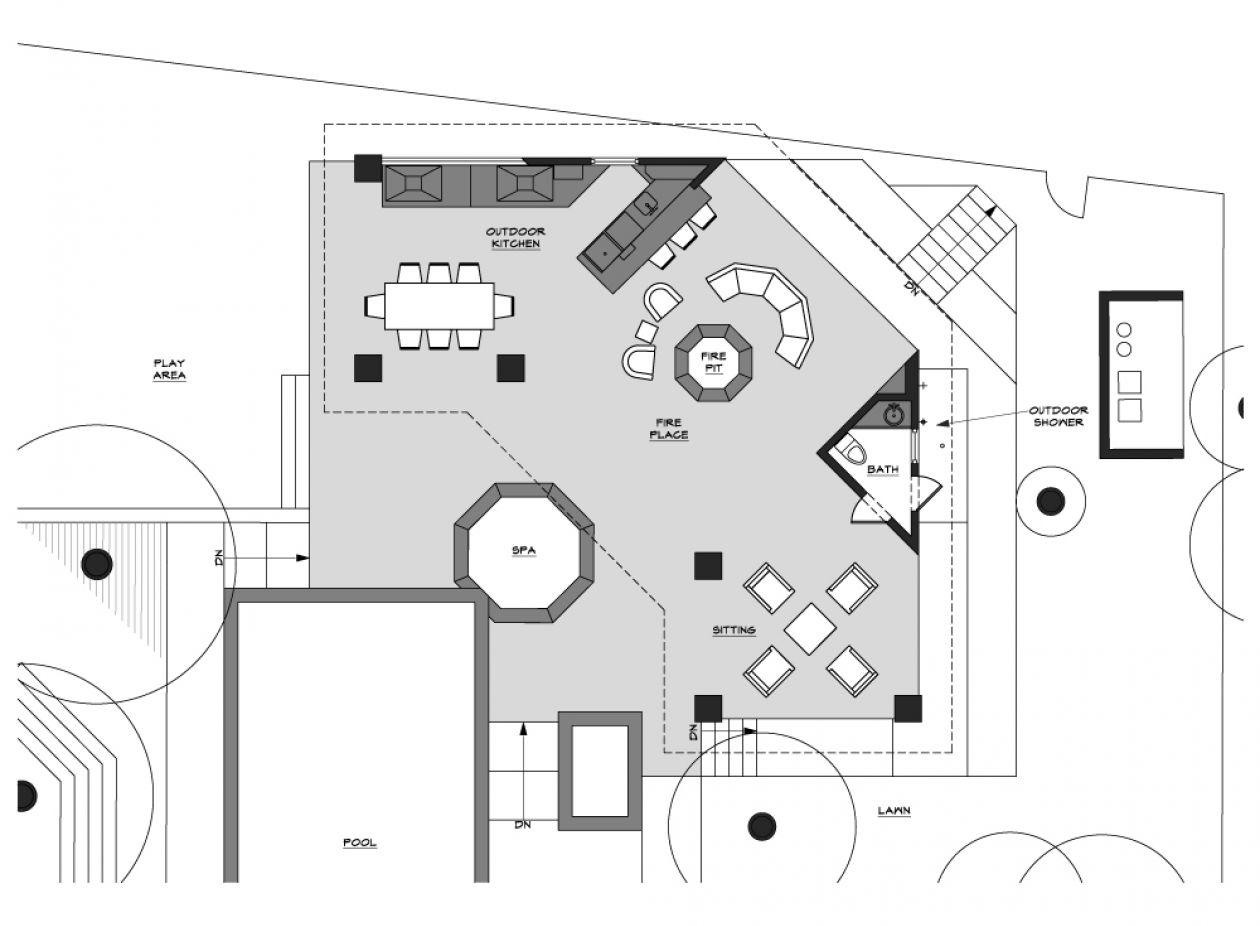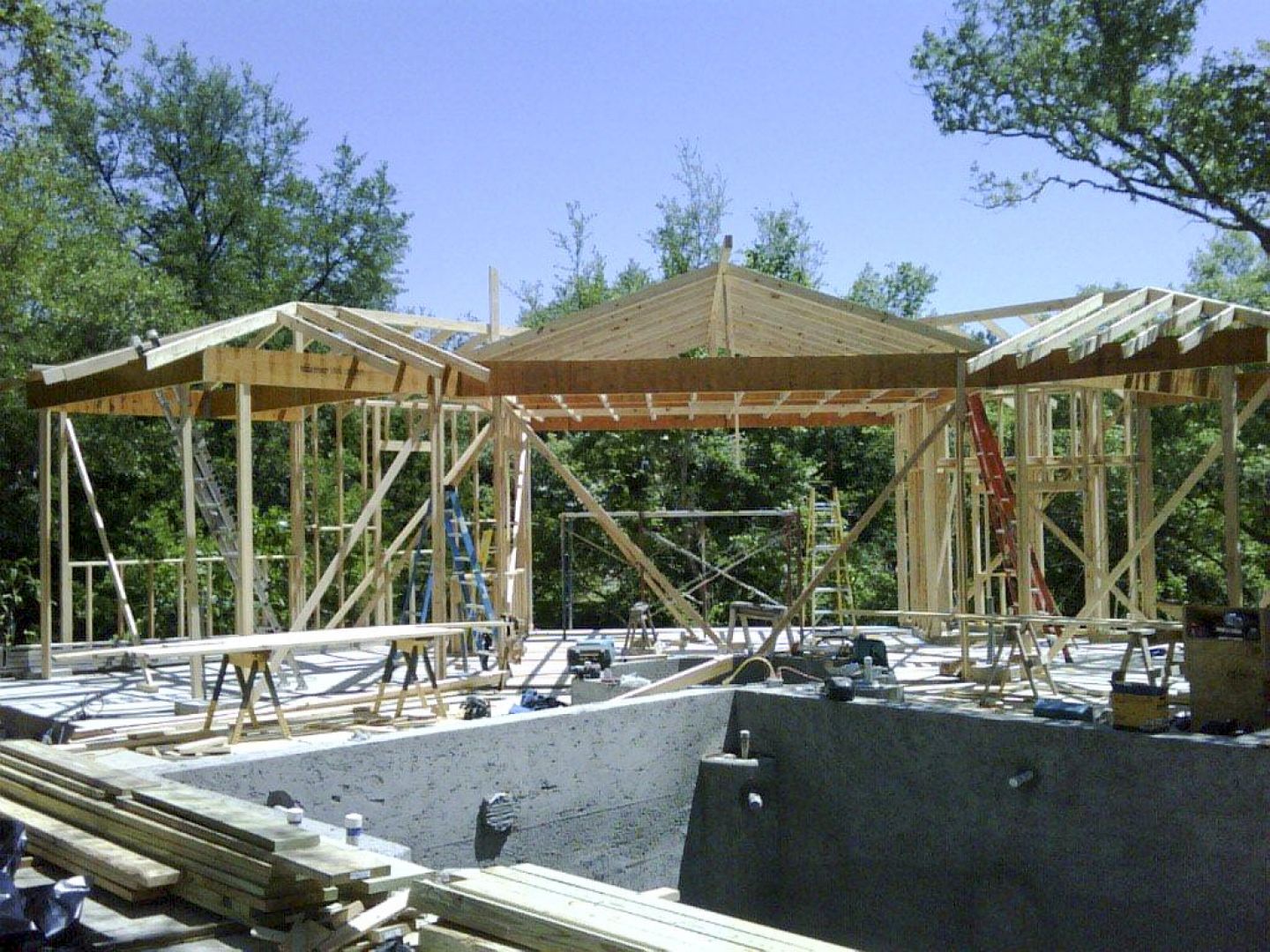 This backyard was a great space, but it wasn't living up to its full potential. Because of the slope of the lot, the backyard was accessed by steep stairs from the high back deck, limiting access to the ground level. Numerous large oak trees defined the space, but there was no dedicated place for family and friends to gather and enjoy.

We took extreme care during construction
to protect the existing trees and tree root systems, by wrapping them with 2x4's and immediately treating each cut root to protect against oak wilt infection. A temporary driveway was built to access the backyard from a side street, which was needed to bring in materials and machinery. After the project completion, the driveway and surrounding work areas were re-sodded to match the existing lawn.
The finished project provides the homeowners a luxurious way to enjoy the outdoors in style.
Now, escaping to this backyard retreat is easy with layered deck access leading down to the pool. The homeowners have been enjoying the outdoor living area and entertain frequently—with live music on the deck and great food from the outdoor kitchen.
A custom home makes a perfect fit