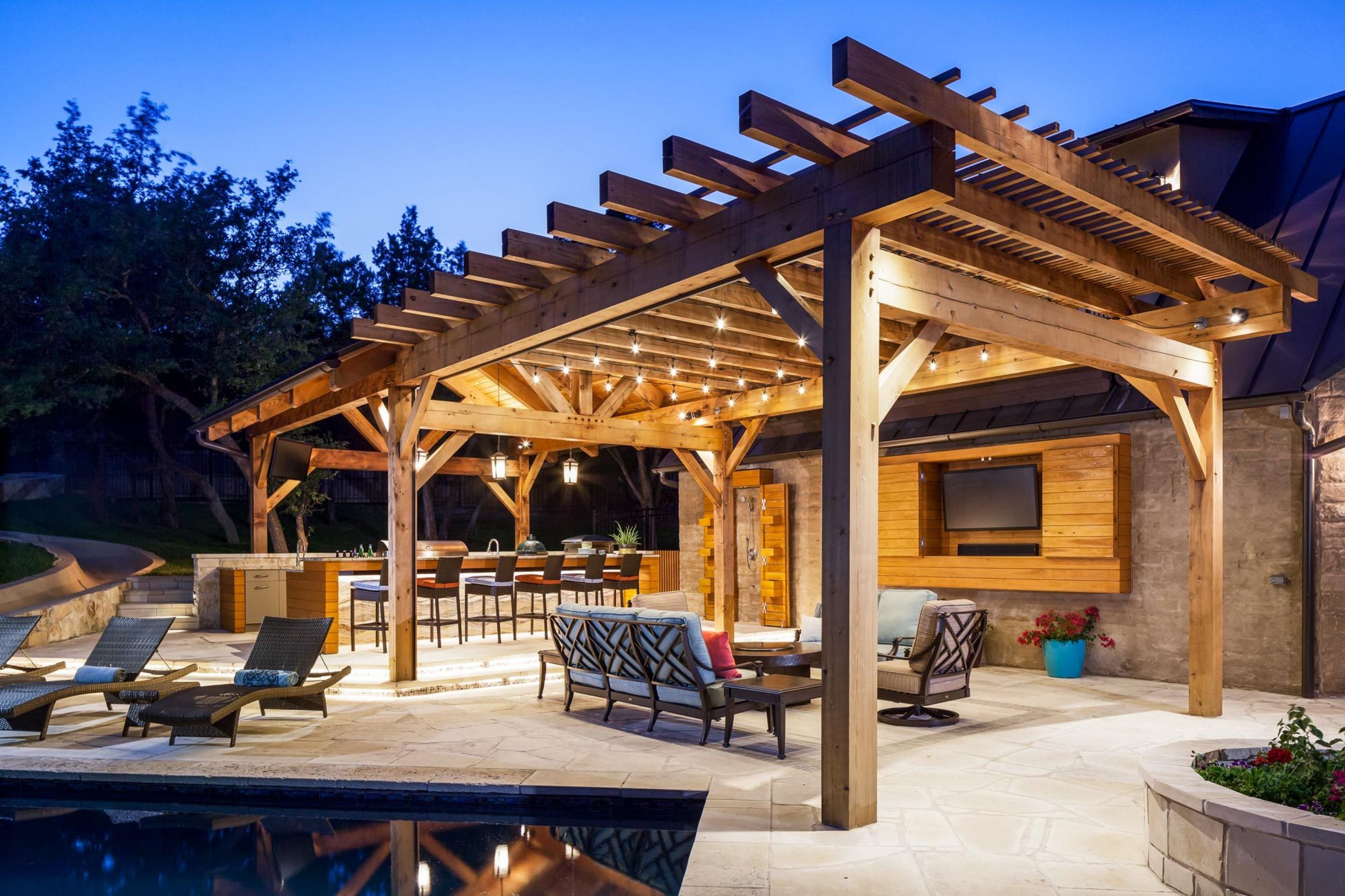 Bee Cave Outdoor Living
Anemic Outdoor Facilities Upgraded
Upgraded, but maybe a better word would be revolutionized. This recently purchased home had everything an Austin couple needed—almost: rustic charm, a guesthouse with work shop and plans to build a free standing gym. It even had a pool and waterslide! One would think that an outdoor living and kitchen would be included. Unfortunately, that wasn't the case; we set out to change that.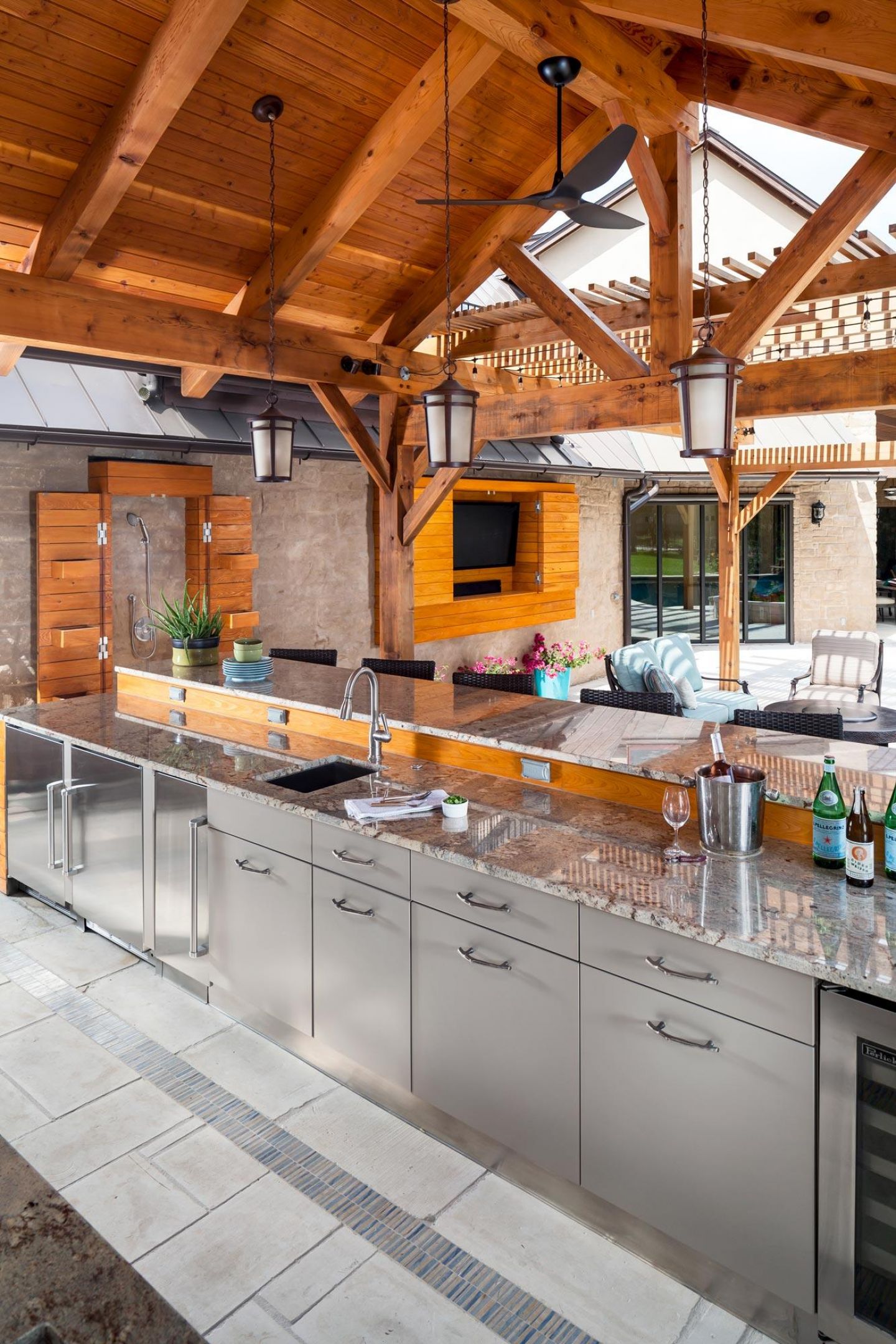 Entertainment With No Stage
Big entertainers, our clients wanted space to lounge, cook, and eat—all within proximity of the pool—a real entertainment space. Unfortunately, the outdoor living area that came with the home had only a single counter to prep food and little to no shade. In addition, shrubs, bushes and flowers with a few stepping stones made up the only path leading to the house.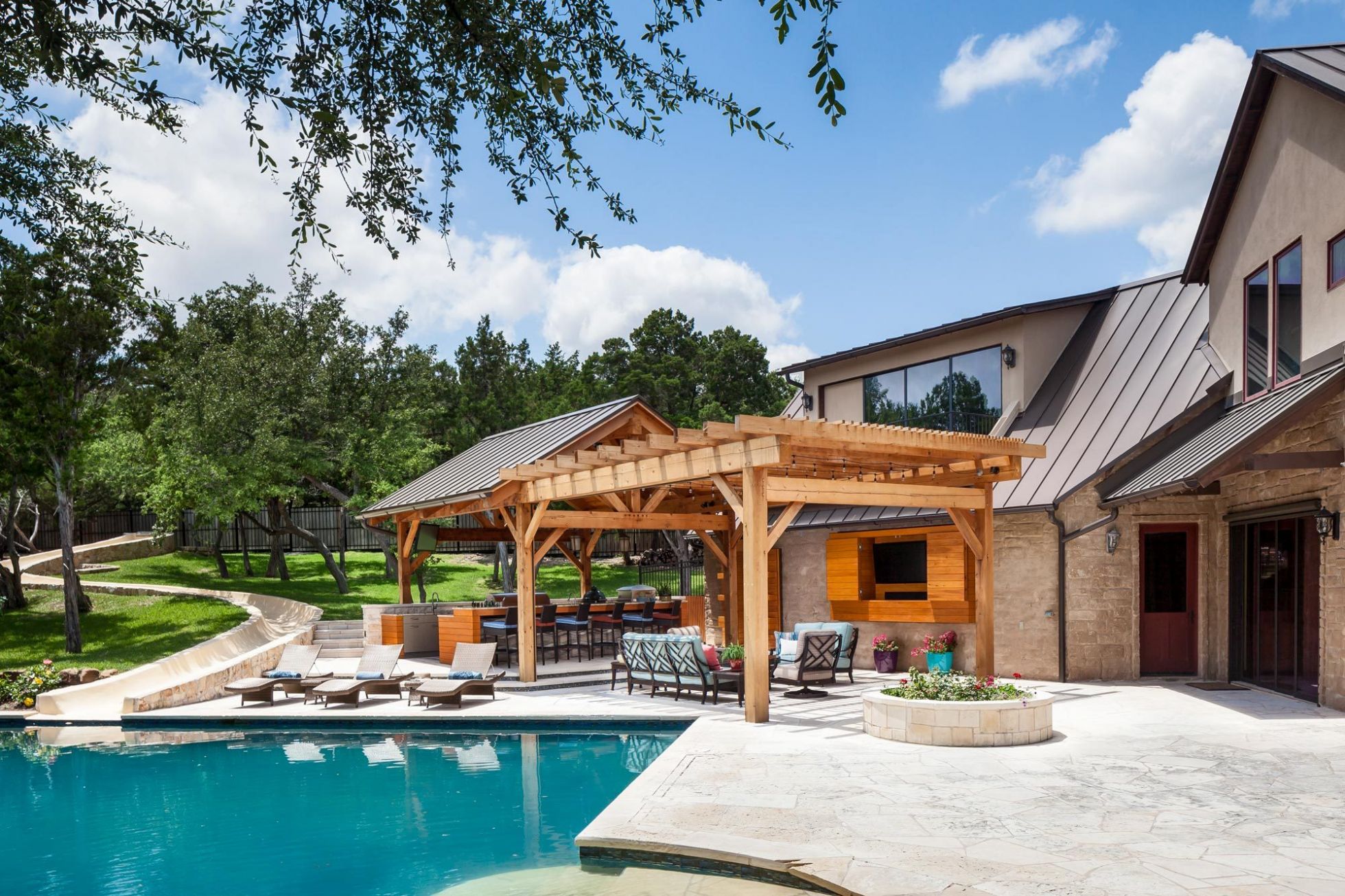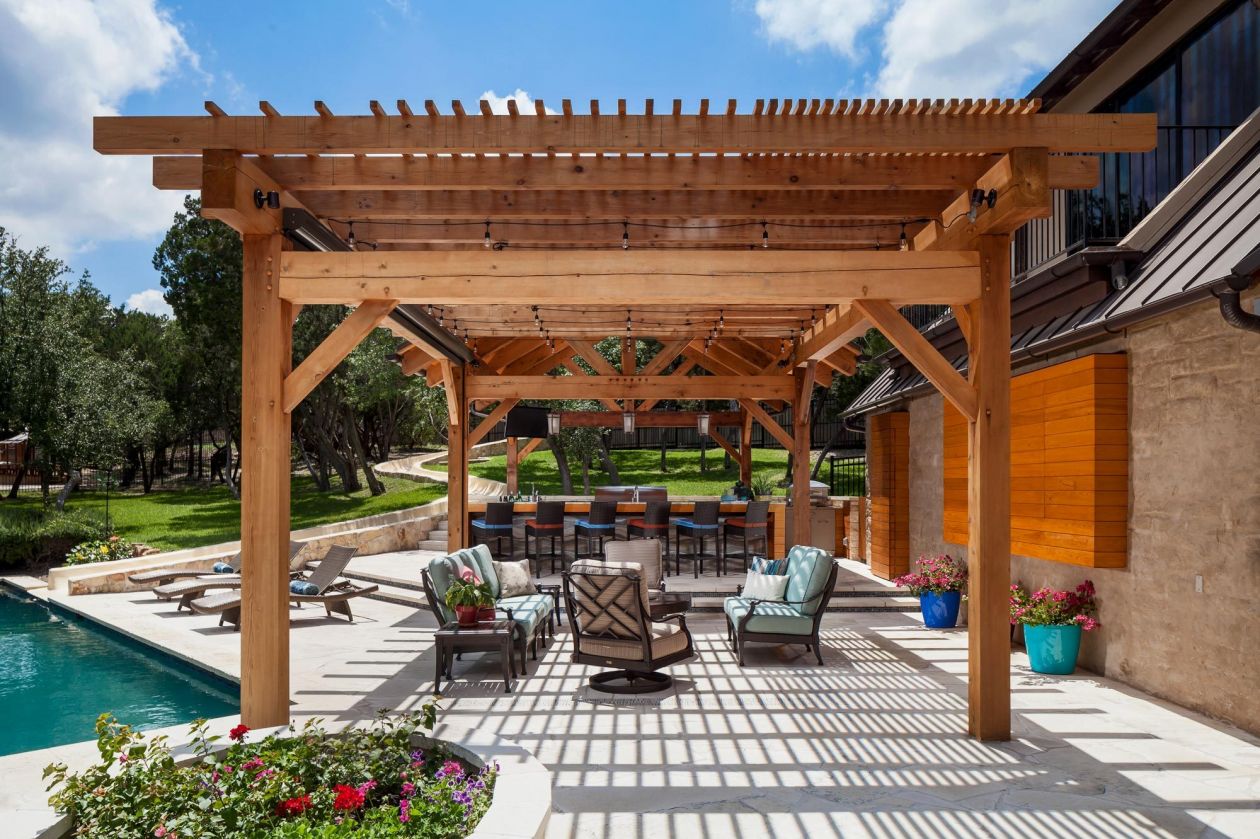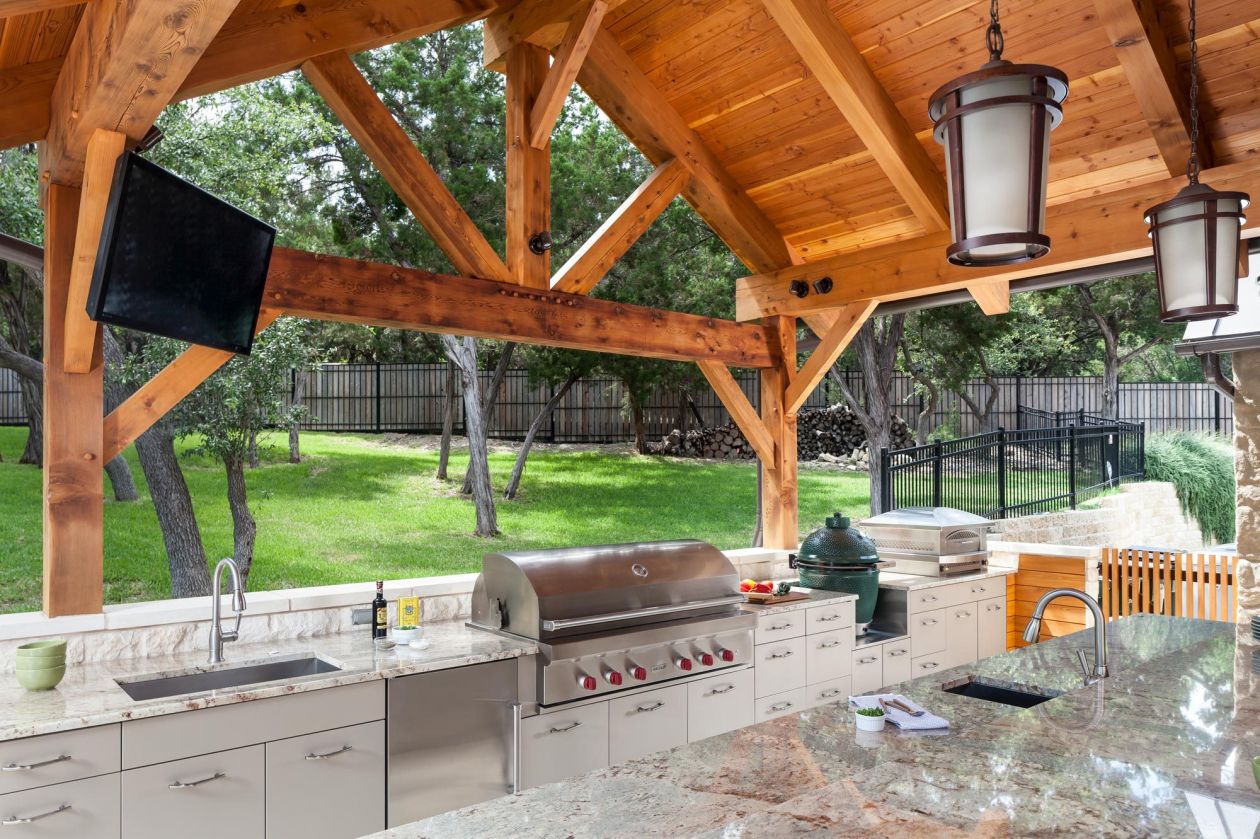 Amenities Please
On the wish list was a designated place for lounging and watching TV and a kitchen with enough counter space to prep food and easy access to the pool. Gone is the dinky kitchen. In its place is a casual, multifunctional space which takes design cues from the main house.
The new space features a full kitchen with pre-fabricated powder coated stainless steel Danver outdoor cabinets and granite counter tops. New appliances—such as a Wolf grill, Big Green Egg and pizza oven—have their own dedicated positions, including three refrigerators for standard food, meat, and wine respectively. Cypress Texas gap siding with mitered edges wrap the bar and back kitchen while New Revenna custom mosaic tile in the knee space adds a beautiful, exceptionally executed detail. Covering the kitchen is a metal timber frame roof.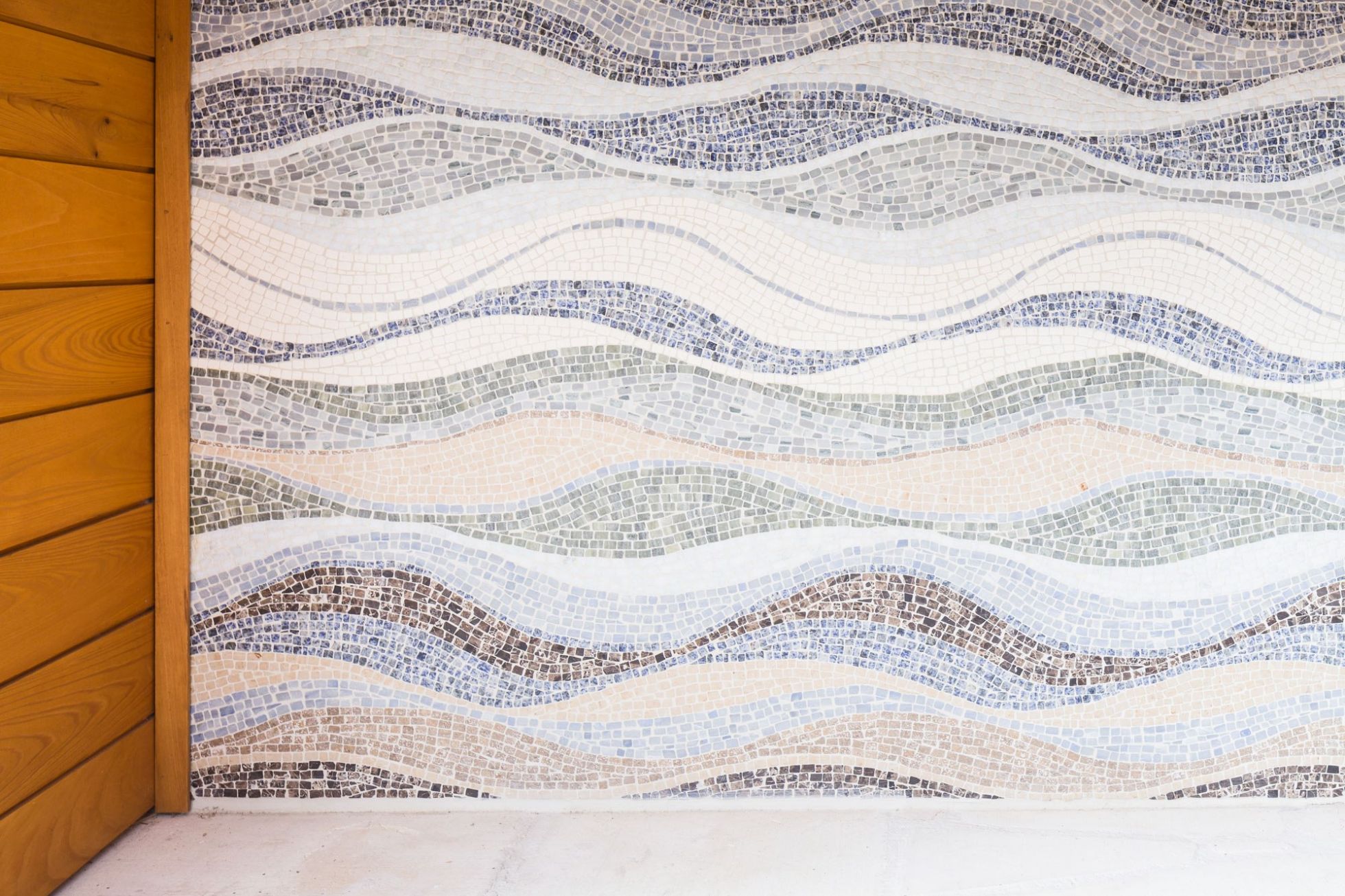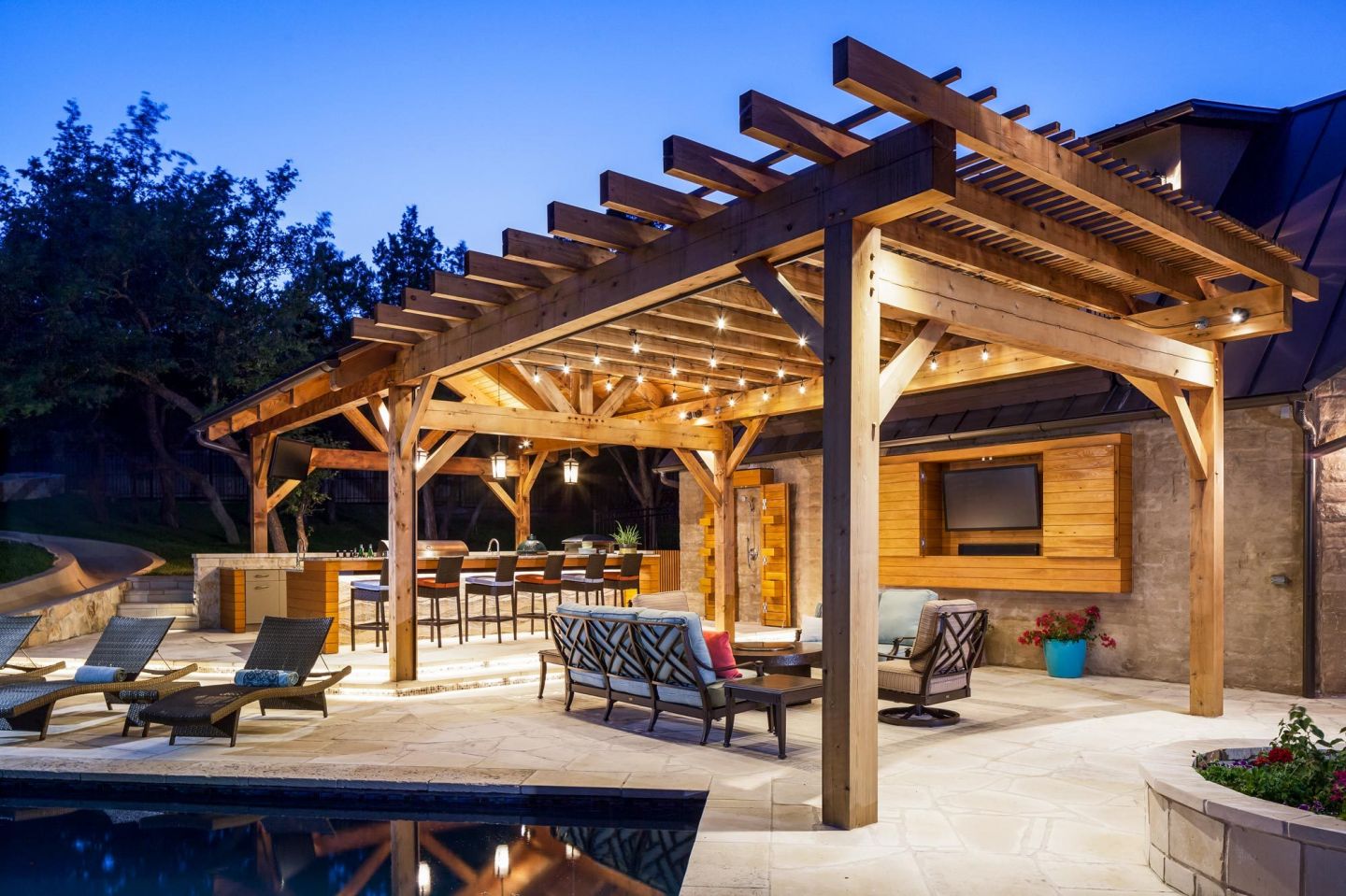 Adjacent to the kitchen is the lounge, which was designed to fit several pieces of furniture. A new TV cabinet in Cypress Texas gap siding with 3-way concealed adjustable hinges hangs on the wall. On the floor is an Ann Sacks Matchsticks tile rug boarder detail which is also featured on the kitchen floor. A timber frame pergola provides contrast to the space.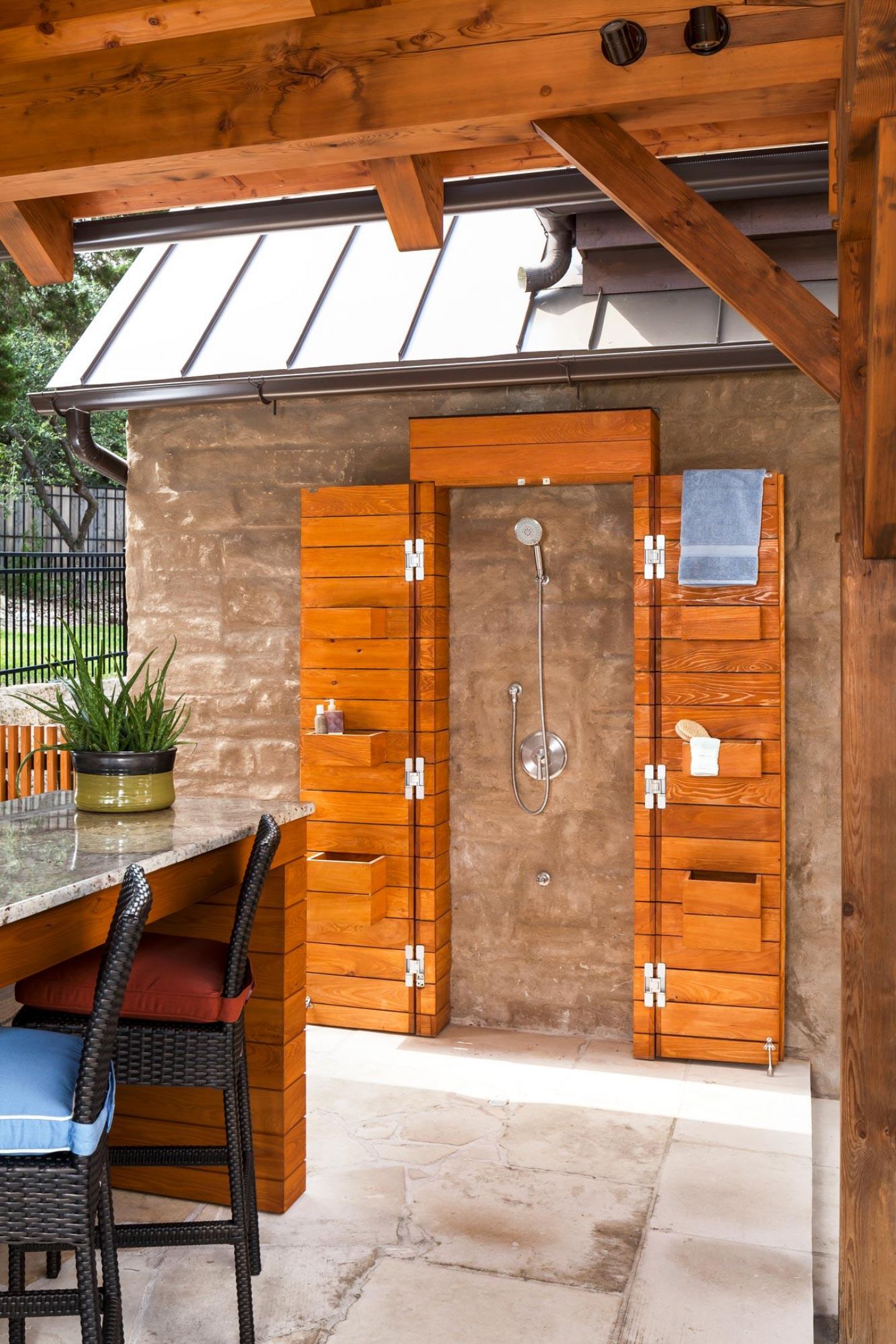 Plein Air
Another nice detail is the outdoor shower. Previously, the shower hung on the wall. The new shower (relocated further down from its original position) hides in a cabinet also made from Cypress siding with concealed adjustable hinges and storage.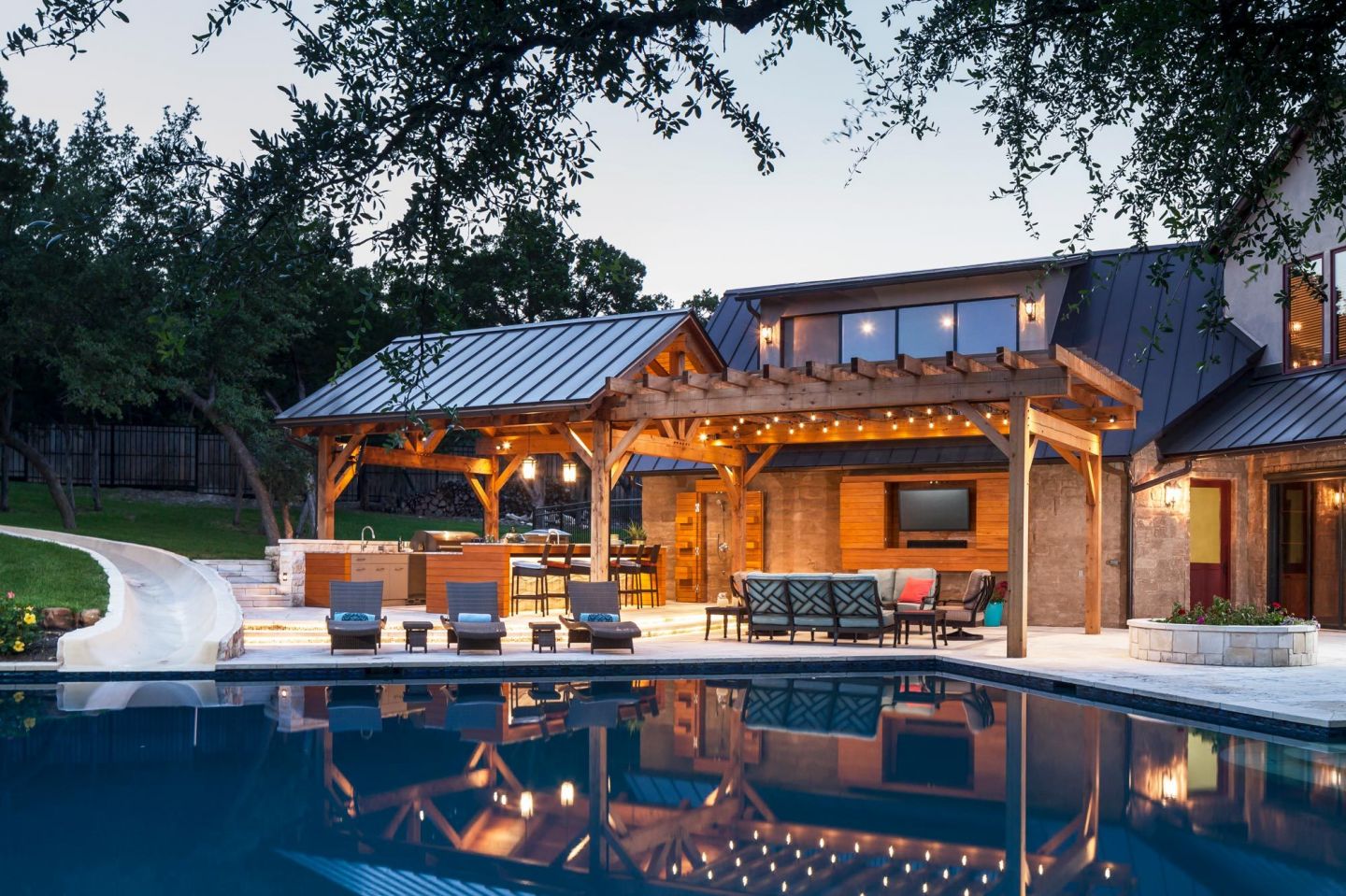 Pendant lamps hang in the kitchen above the bar while adjustable spot lights are used for task lighting. Twinkle lights hang from the pergola, which also features spot lights, and LEDs light the stairs. All lights are on dimmers.
Phase 2: Workshop
The connection from the interior to the pool now fully established, we turned our attention to optimizing our clients' workspace for woodcarving projects.
Ultimate Entertainment Spot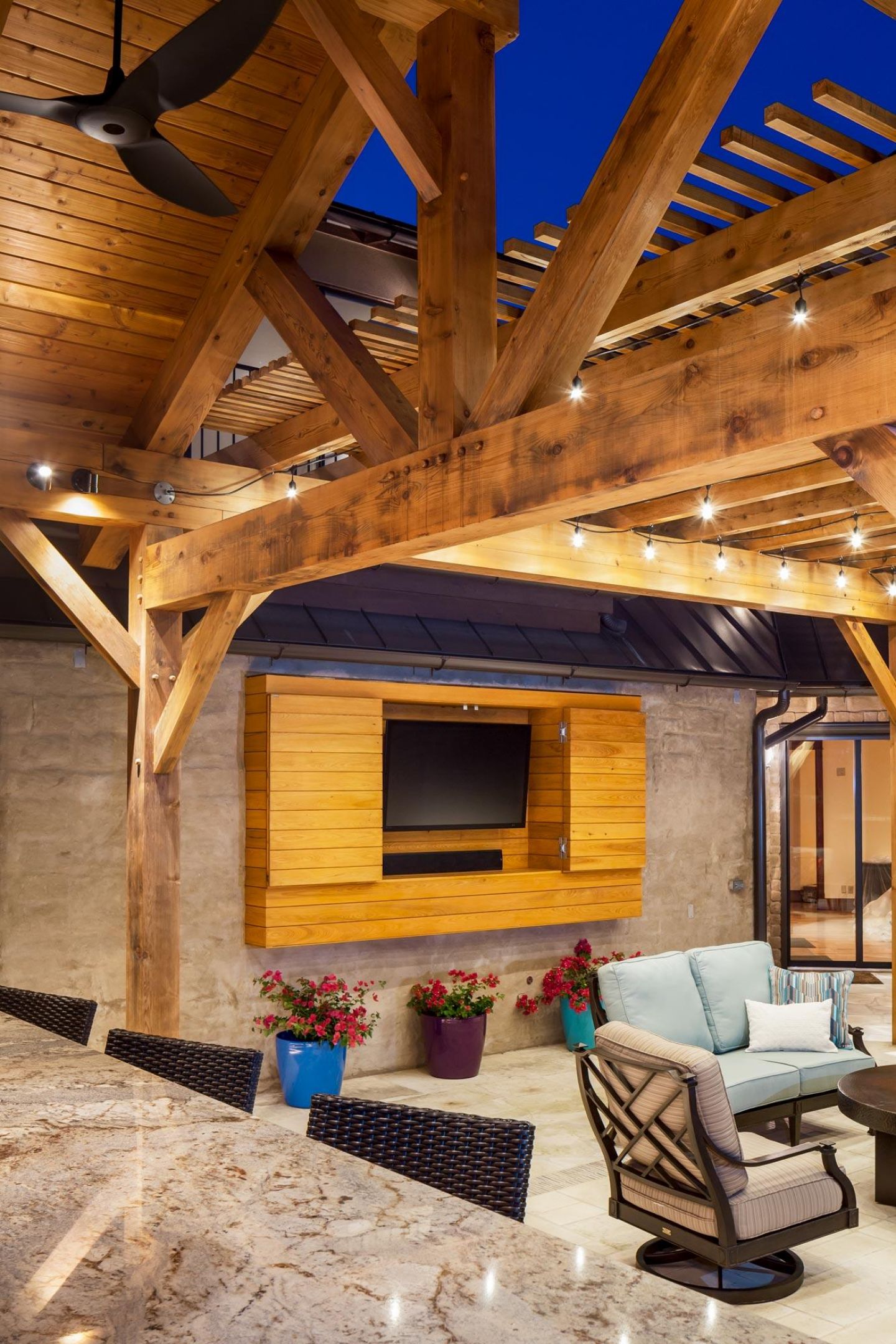 With the new kitchen and outdoor living, this home was transformed into the ultimate entertainment spot—perfect for cooking a meal, lounging by the pool or going down the waterslide!
New Home For A Growing Family