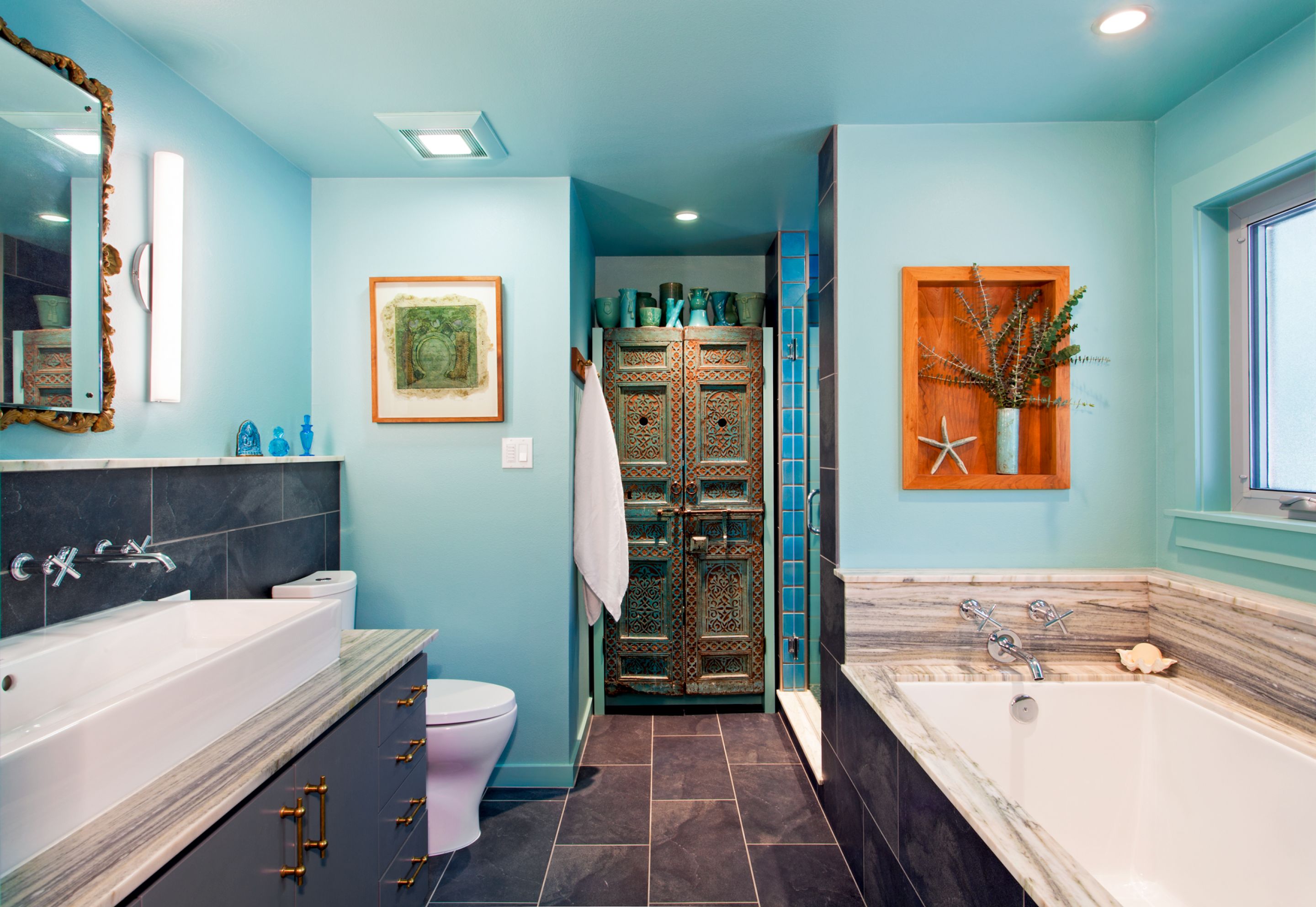 A dysfunctional bathroom turned private showcase
With only one bath shared between this couple and their teenage son, it was time to make a change. The owners wanted a private master bath, a separate bath for their son, and the convenience of the washer and dryer located close to the closets on the second level. Not only is the new master bath more functional, but also provides the perfect showcase for these clients' Moroccan collectibles.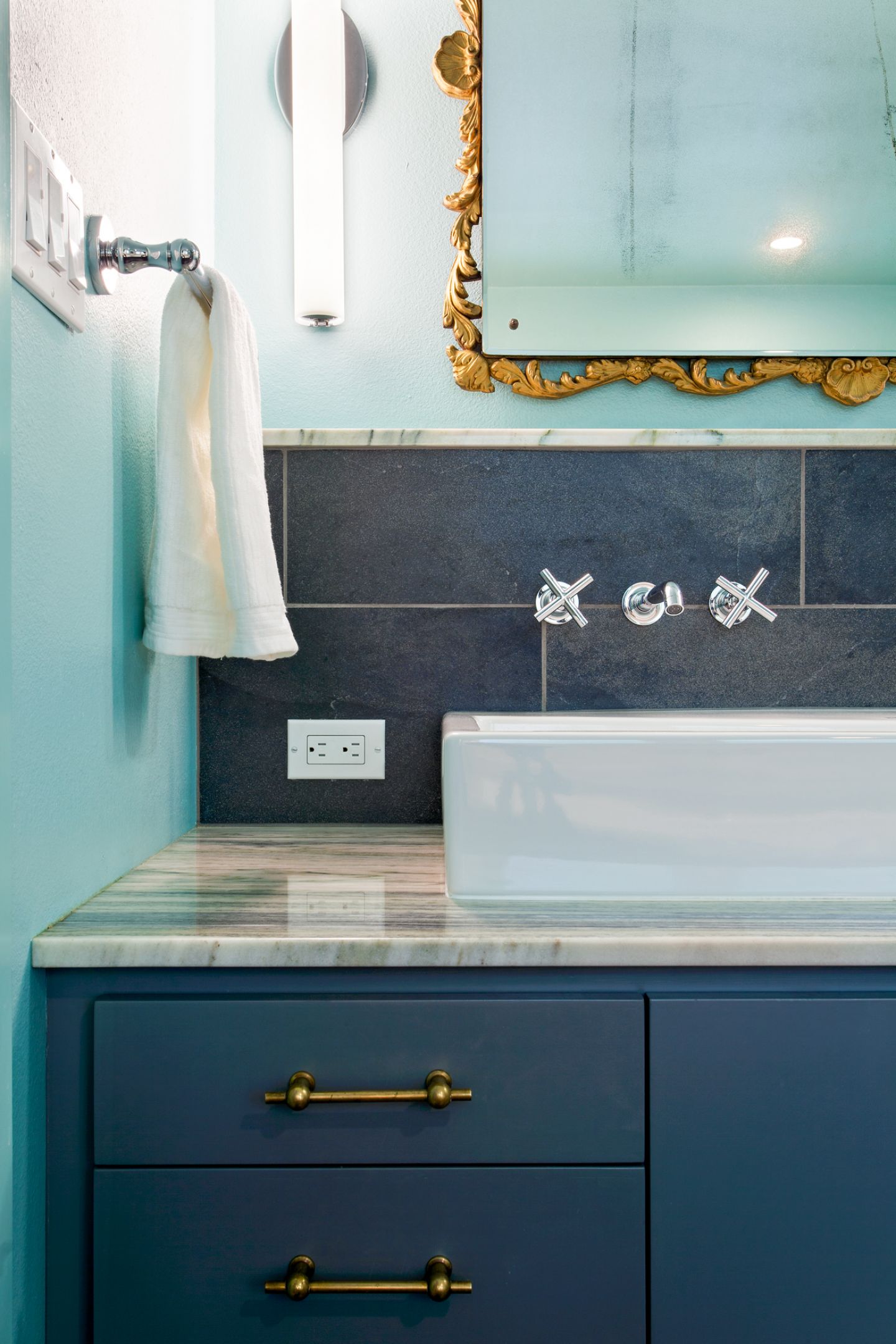 To carve out space for a master bath
and a second hall bath, the original bathroom was subdivided into two separate spaces. One room is now a streamlined kid's bathroom and the other a spacious master bath, enlarged by extending the space into the master bedroom area.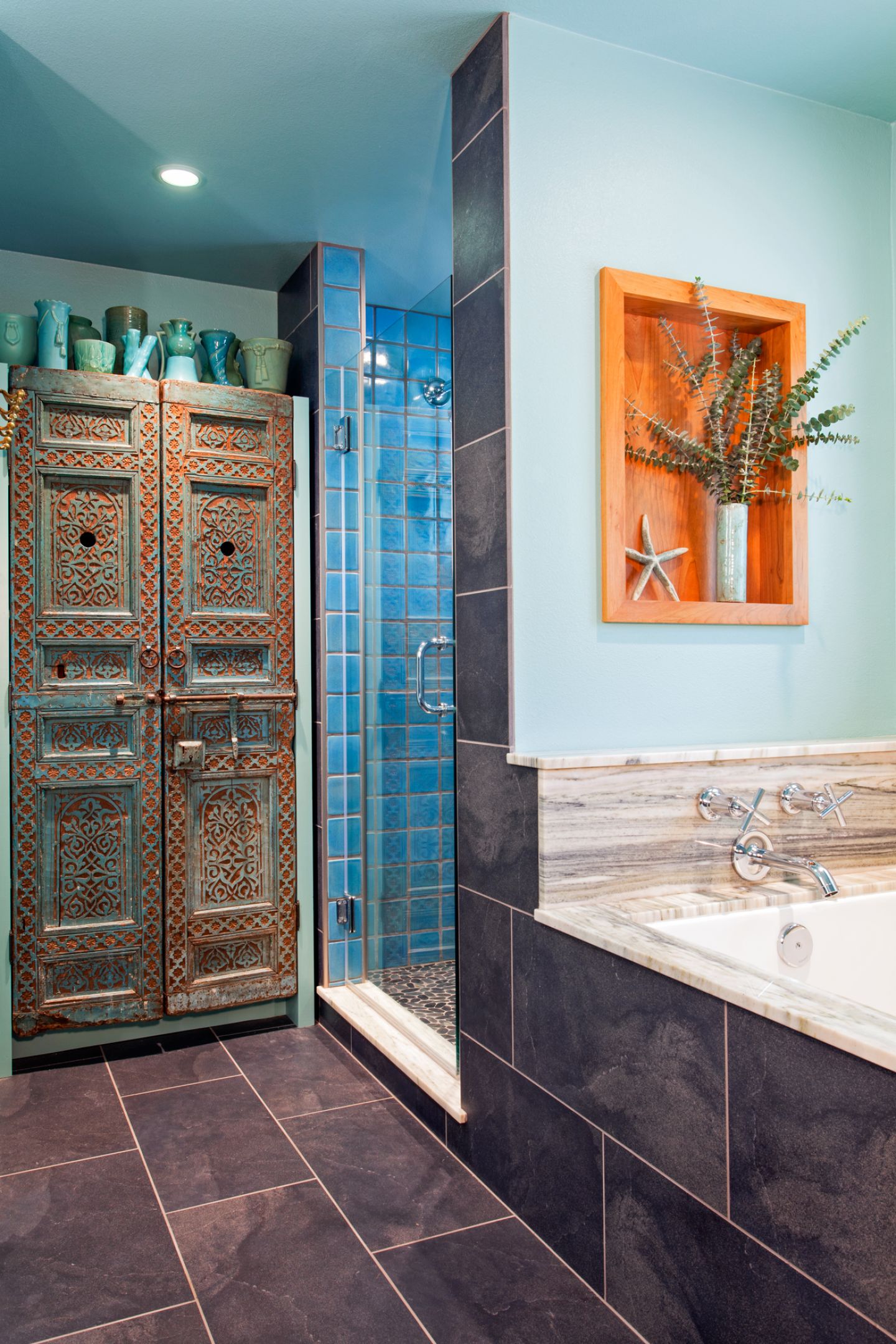 The Style
The owners are collectors of vintage ceramics, antiques, and architectural pieces—which set the theme and color palette for the finishes of the new master bath. Handmade Mexican shower tiles, granite tub deck and countertop, and porcelain floor and wall tiles complement the turquoise doors of the freestanding linen cabinet. An antique mirror above the vanity contrasts with the clean contemporary lines of the sink and complements the hardware.
Master Bath
The master bath features Moroccan doors integrated into the design of the room—a focal point upon entering the space and an inspiration for the whole design.
Handmade Mexican shower tiles
Granite tub deck and countertop
Porcelain floor and wall tiles
Antique mirror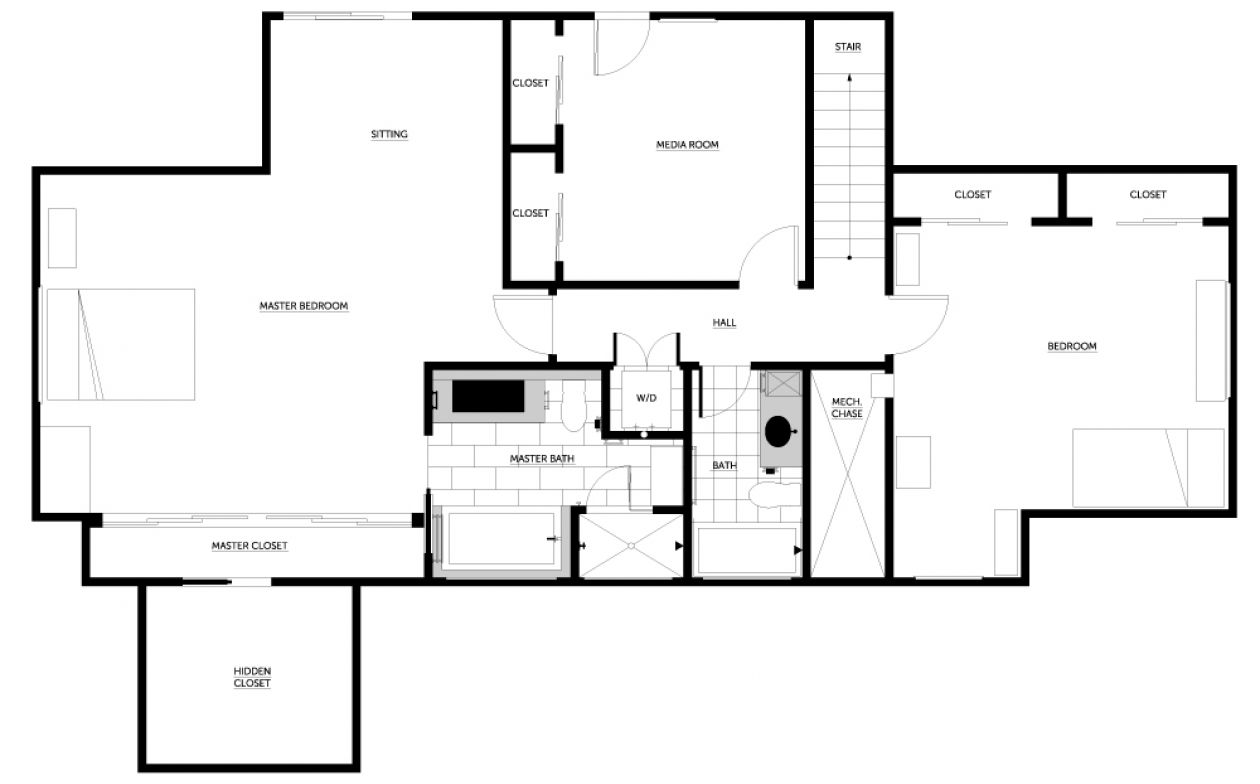 This master bathroom remodel started as a dated space with a dysfunctional layout—
unfit for the family's needs. The finishes and fixtures didn't suit the eclectic tastes of these owners, and overall the room felt mismatched and outdated.
When flaws were discovered from a previous company's work, this second story bathroom remodel required a high level of expertise from the CG&S construction crew. The existing framing proved to be inadequate so new glulam trusses were added to support the roof structure. Additionally, new plumbing lines efficiently connect all features to the main drain. Now the bathroom is as structurally sound as it is visually appealing.
The result is an updated bath for two
that melds modern finishes with personal acquisitions that have meaning and history for this couple. The best of both worlds!
Interior rambling house clarified