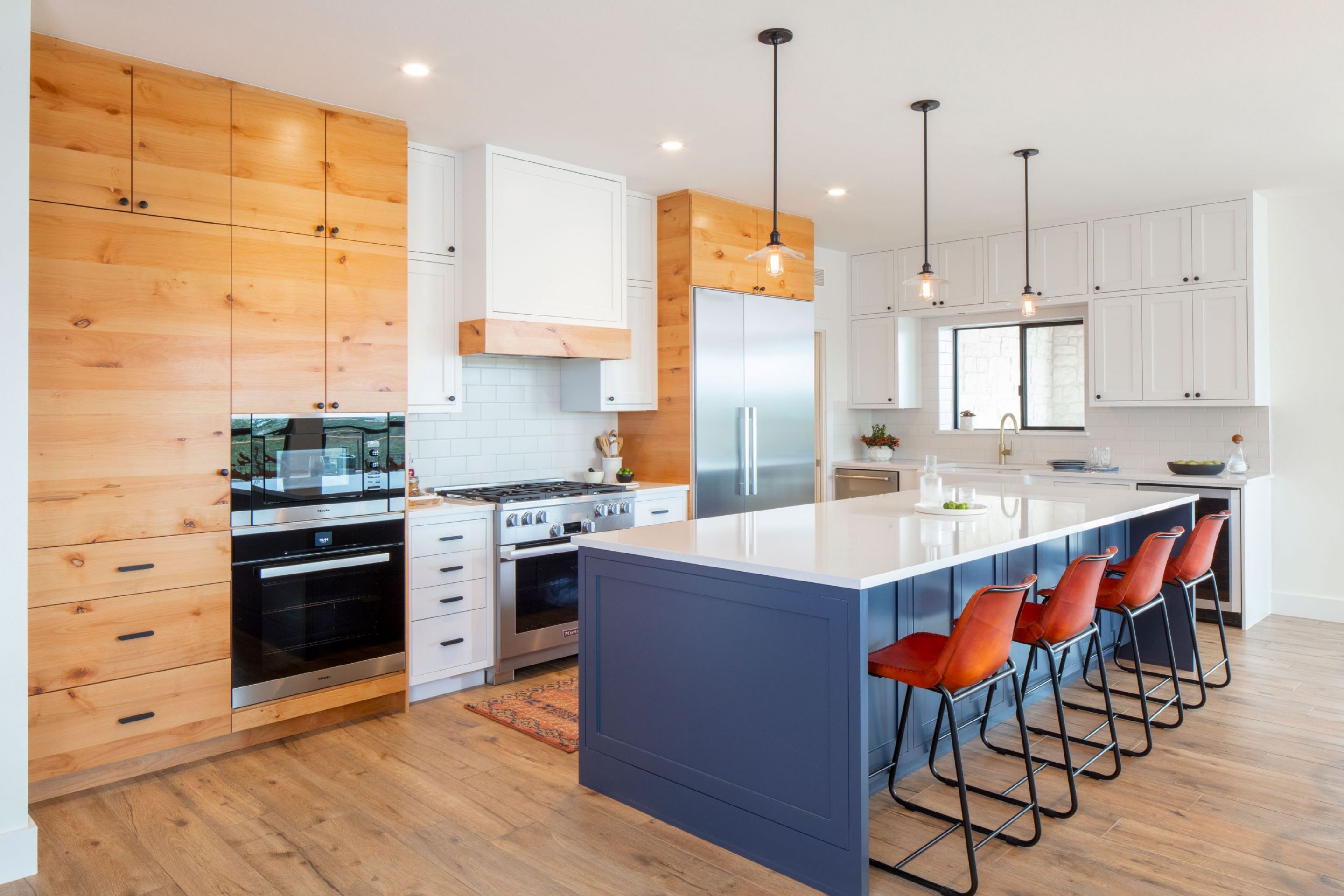 Versatile Modern Farmhouse
Pool & Guest Suite Overlook Barton Creek
This 1990s builder-grade home received initial upgrades when its owners improved the master bath and full bath soon after moving in. After they lived in the home for a while they became dissatisfied with its fragmented layout and outdated style. The kitchen was cut off from the living space and had been renovated in the parlance of the preceding decade: '90s contemporary eclectic. It was time for both an improvement in style and function in these critical spaces.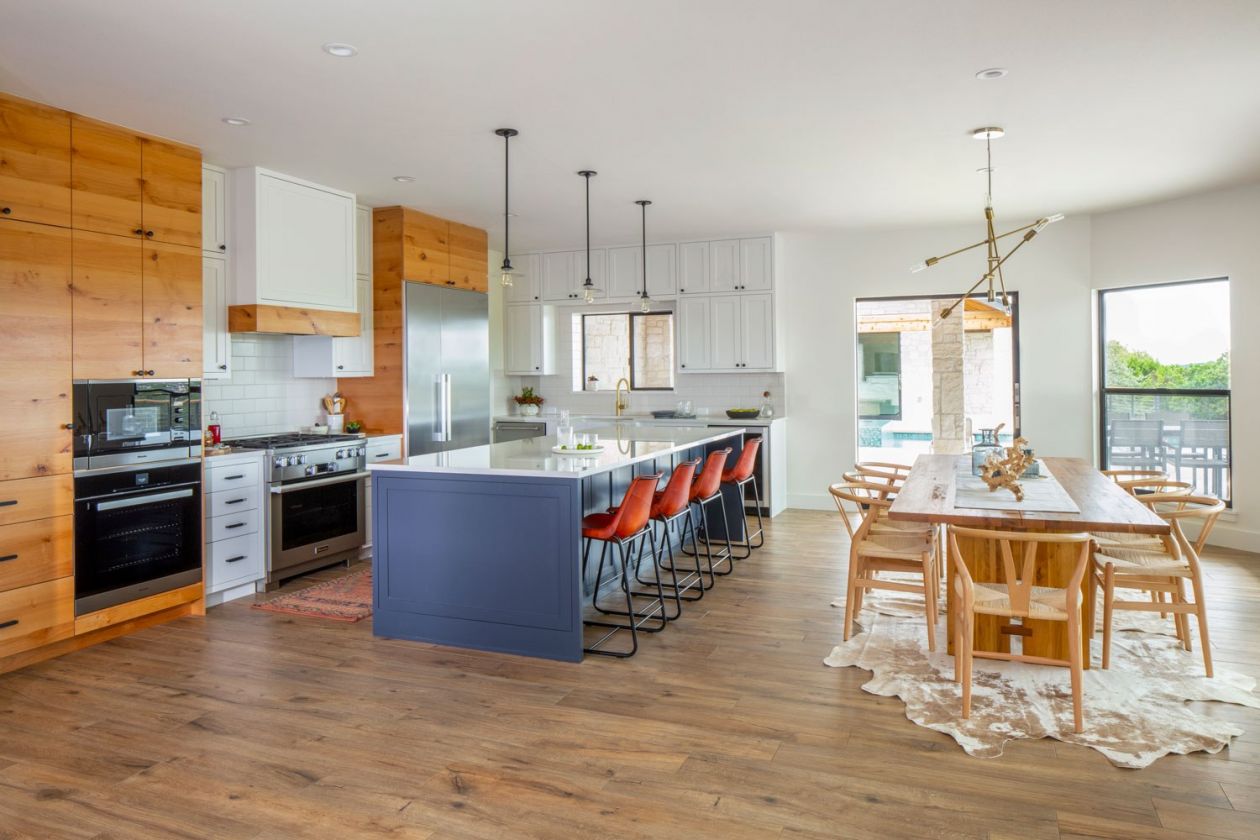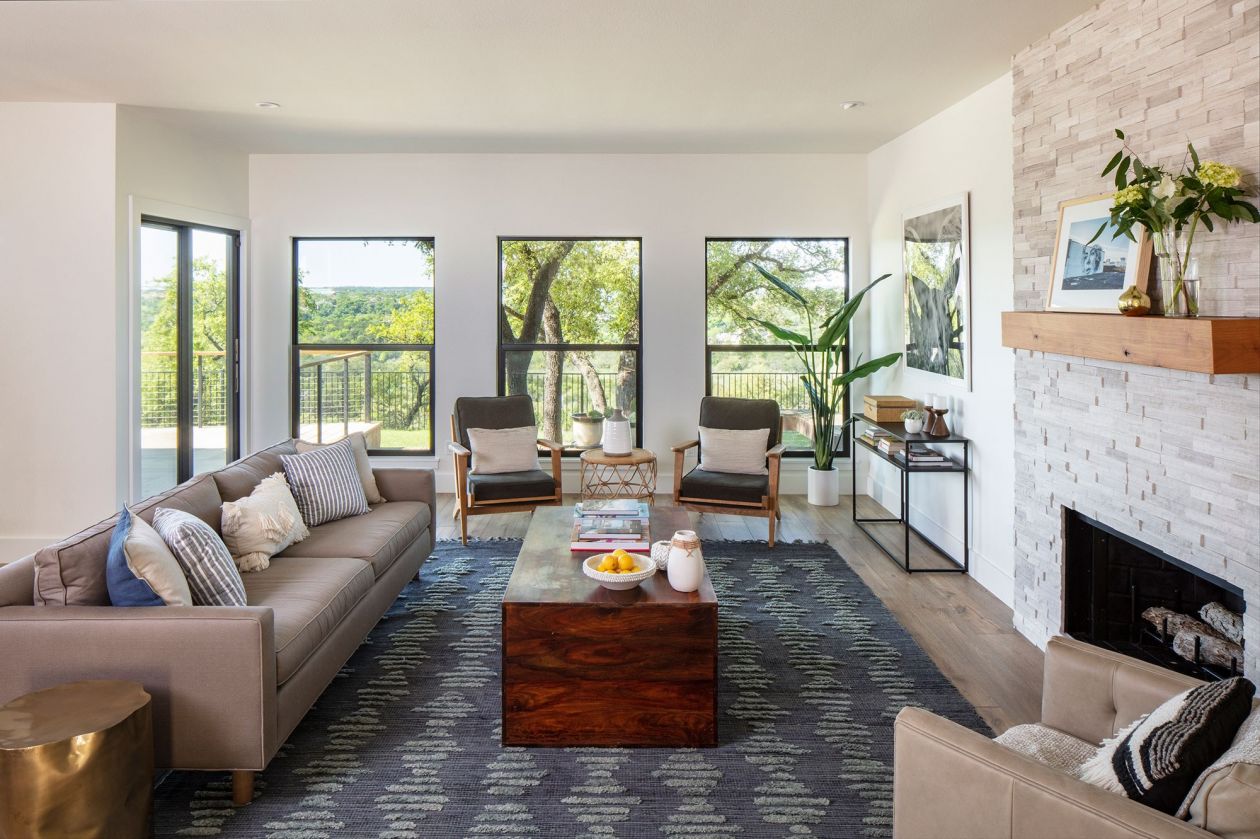 The kitchen was opened up to the living spaces
and redone in a modern farmhouse style, contrasting warm woods with cool metals, set in clean geometries. Gone is the choppiness of the previous spaces with their irregular polygons and constricted zones.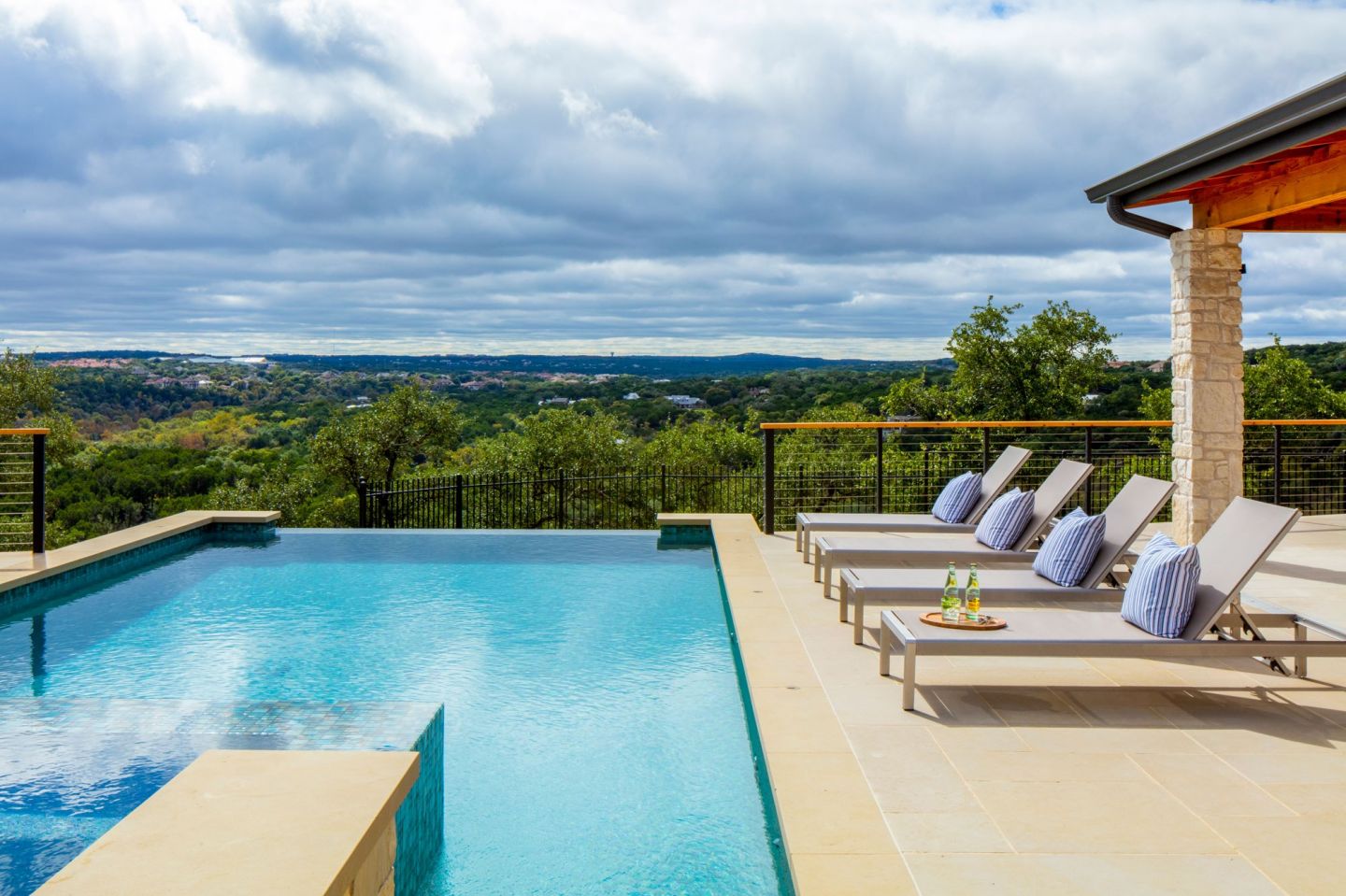 The home was built on very steep grade
making for dicey outdoor cooking spaces. We improved outdoor living dramatically by building out an infinity pool and pool deck along with dedicated grill zone that ties in perfectly to the home. What was once a steep falloff into the wooded creek below is now an elevated platform for relaxation. We made improvements to the exterior façade and created terraced landscaping as well.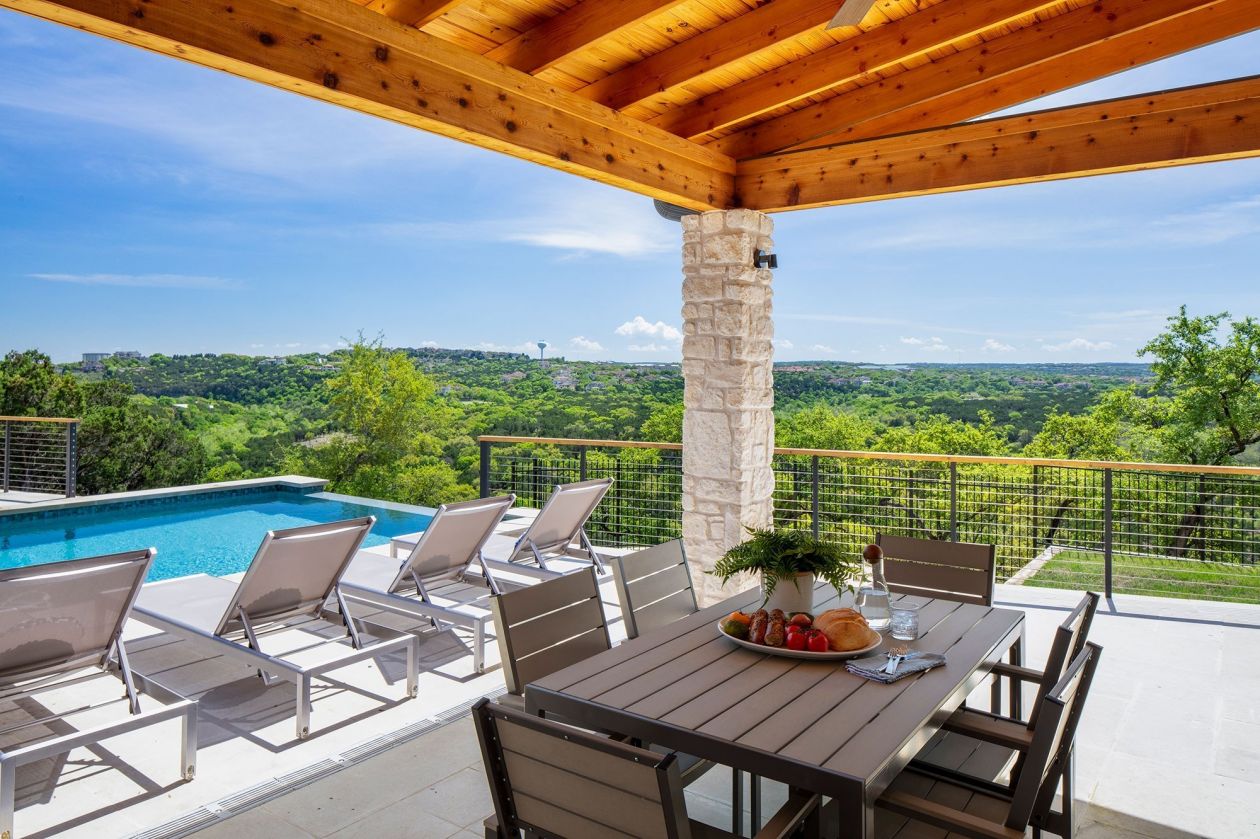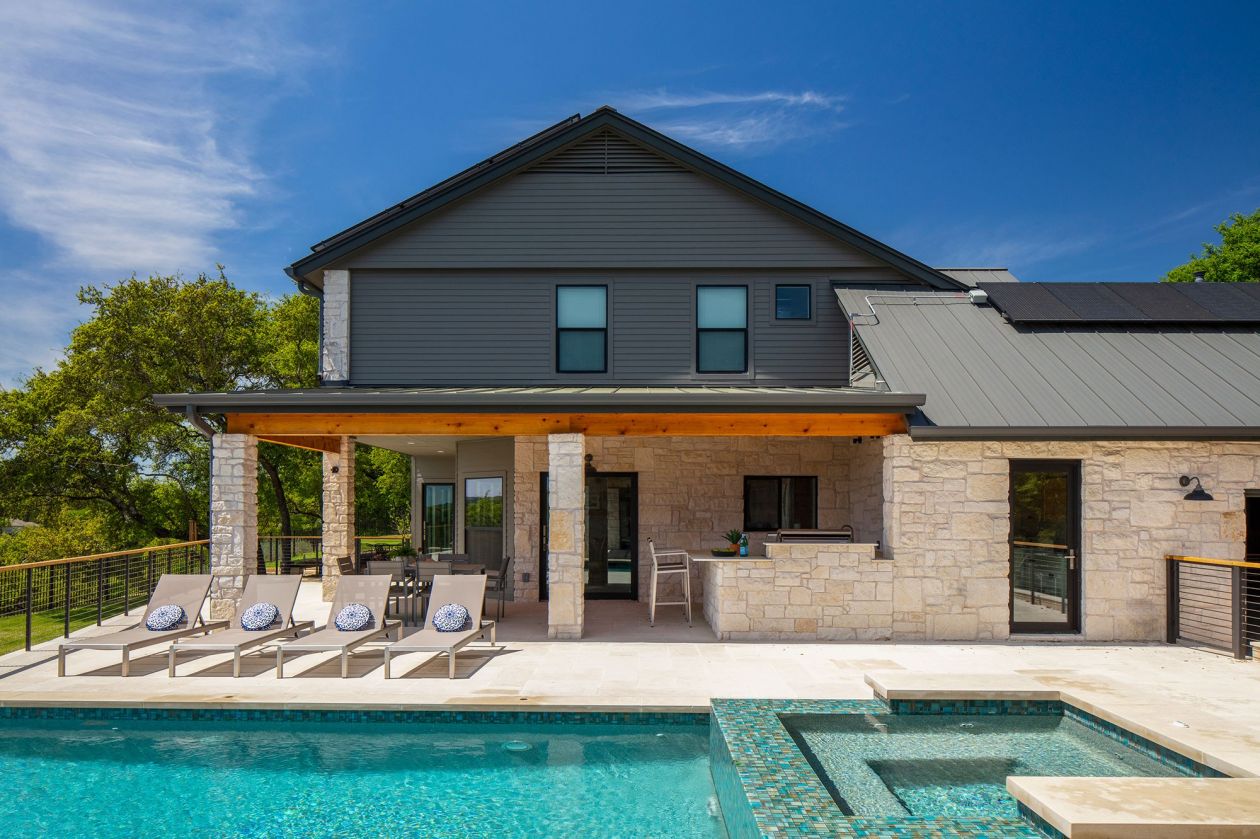 Solar
The home takes advantage of significant solar exposure with an array of solar panels.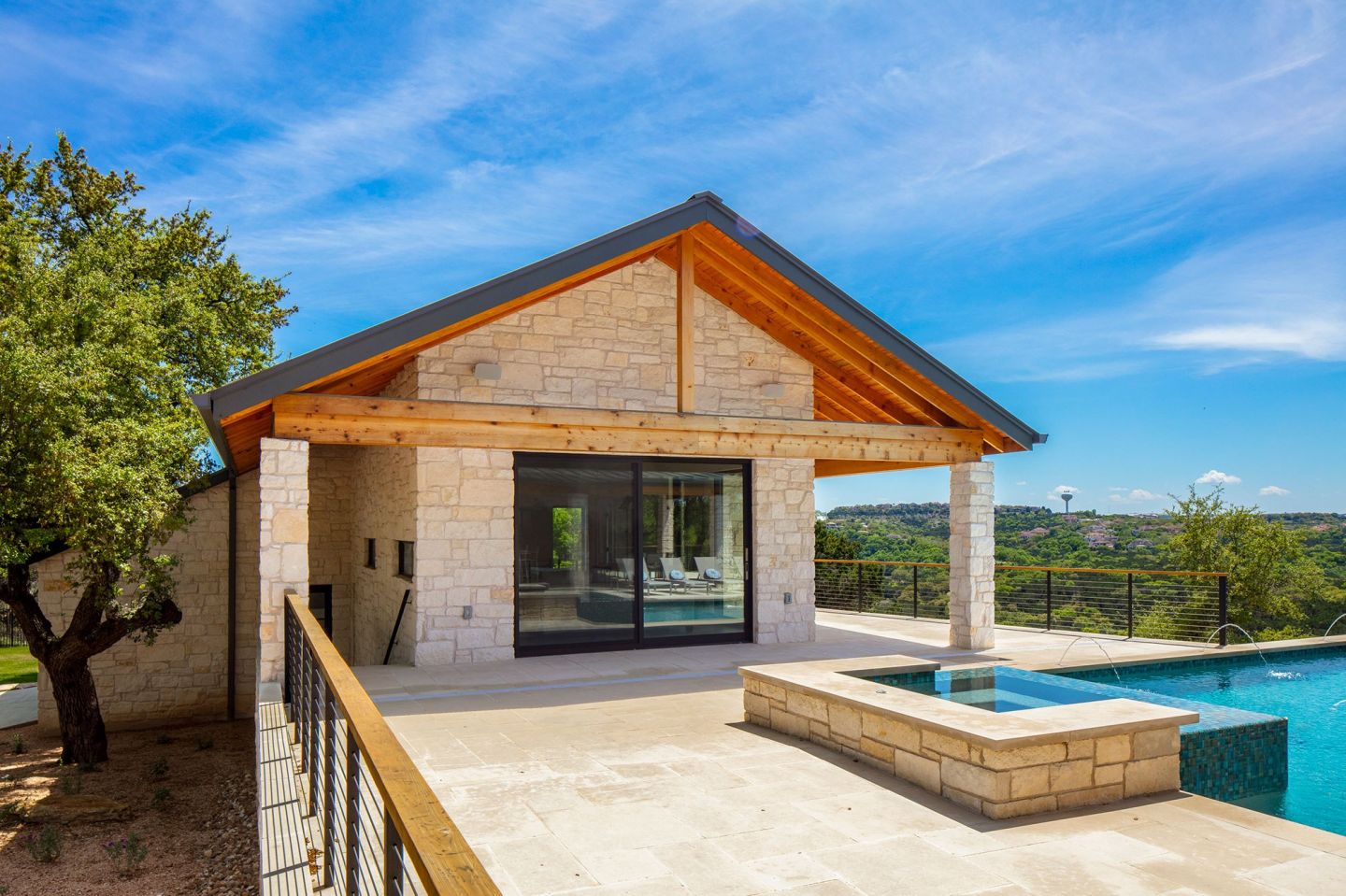 Guest House
A new versatile guesthouse plays various roles, from providing flexible cabana space off the pool, serving as a guesthouse or homework studio, and creating an opportunity for an additional garage.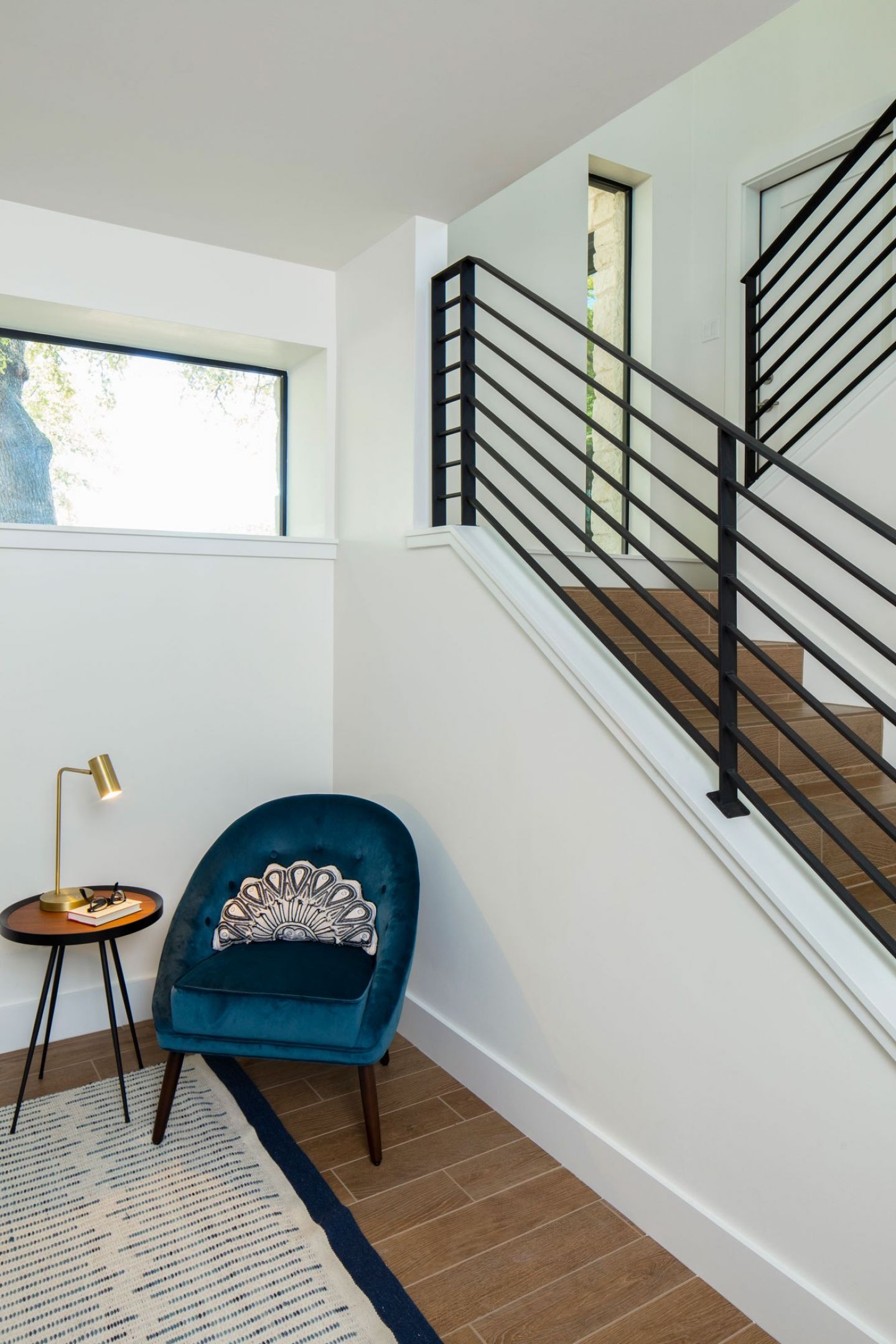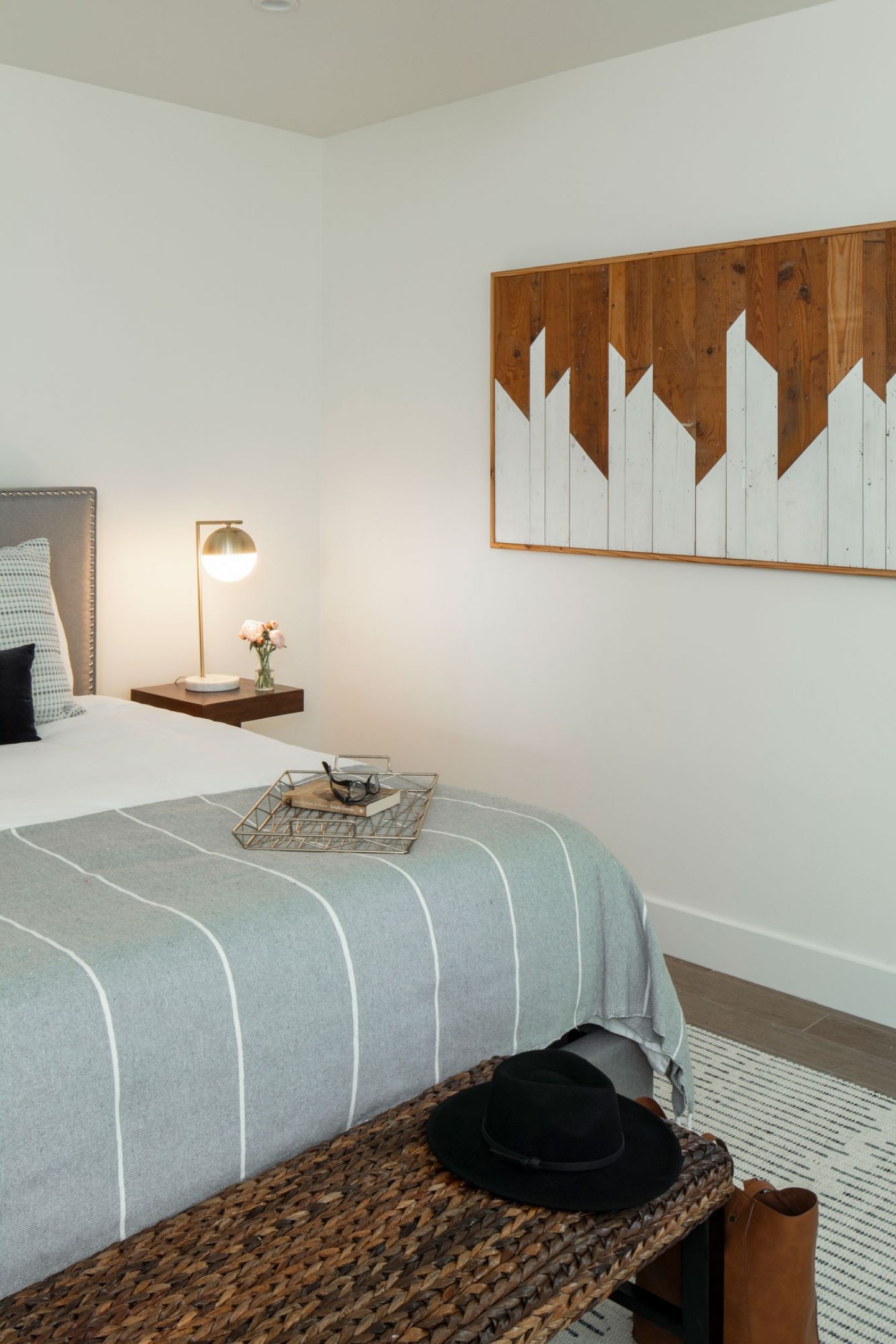 A stair leads from the daylit living space
to a comfy bedroom sanctuary. The room is carved from the hillside, half-underground, cool and quiet. With it's own full bath! A refuge.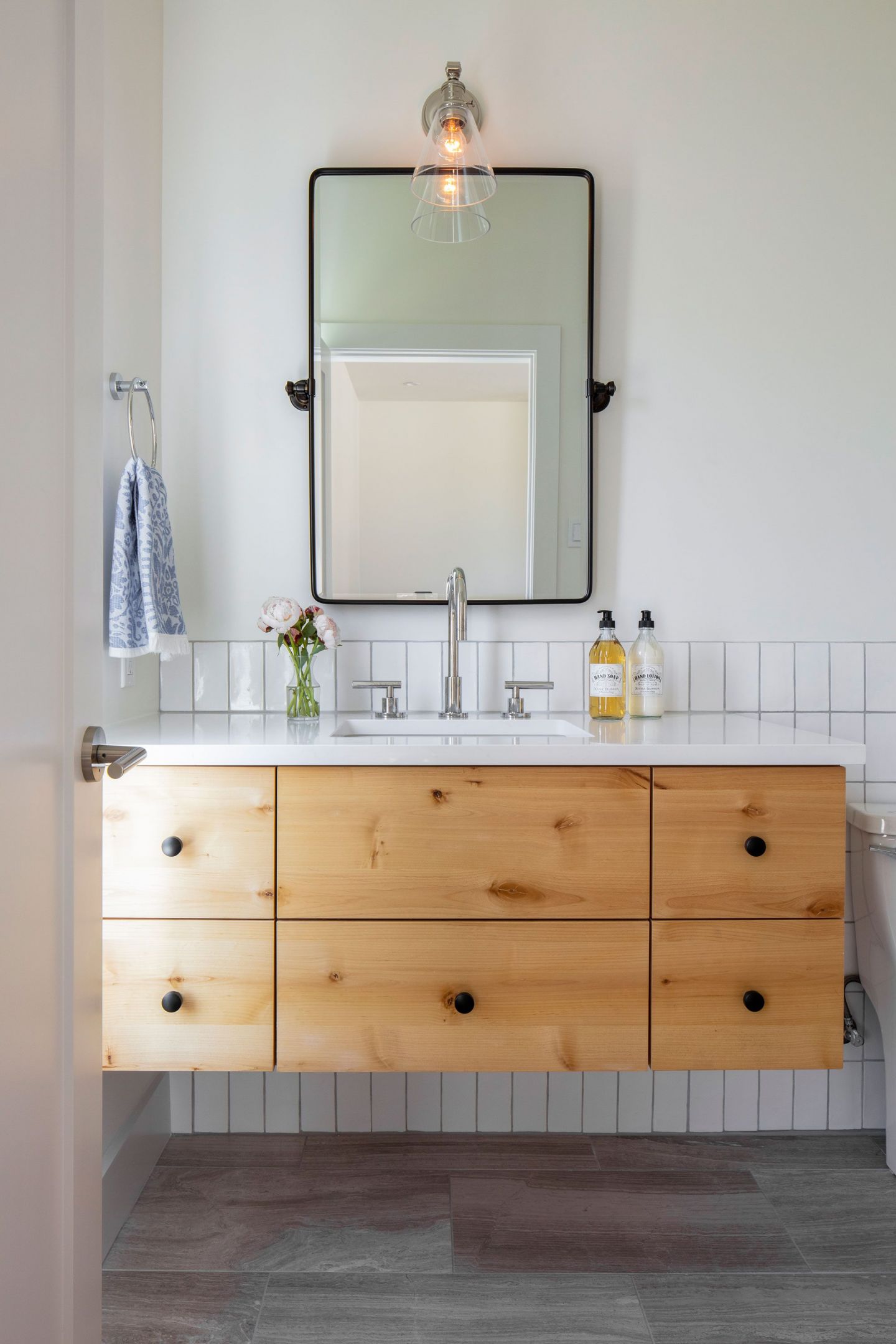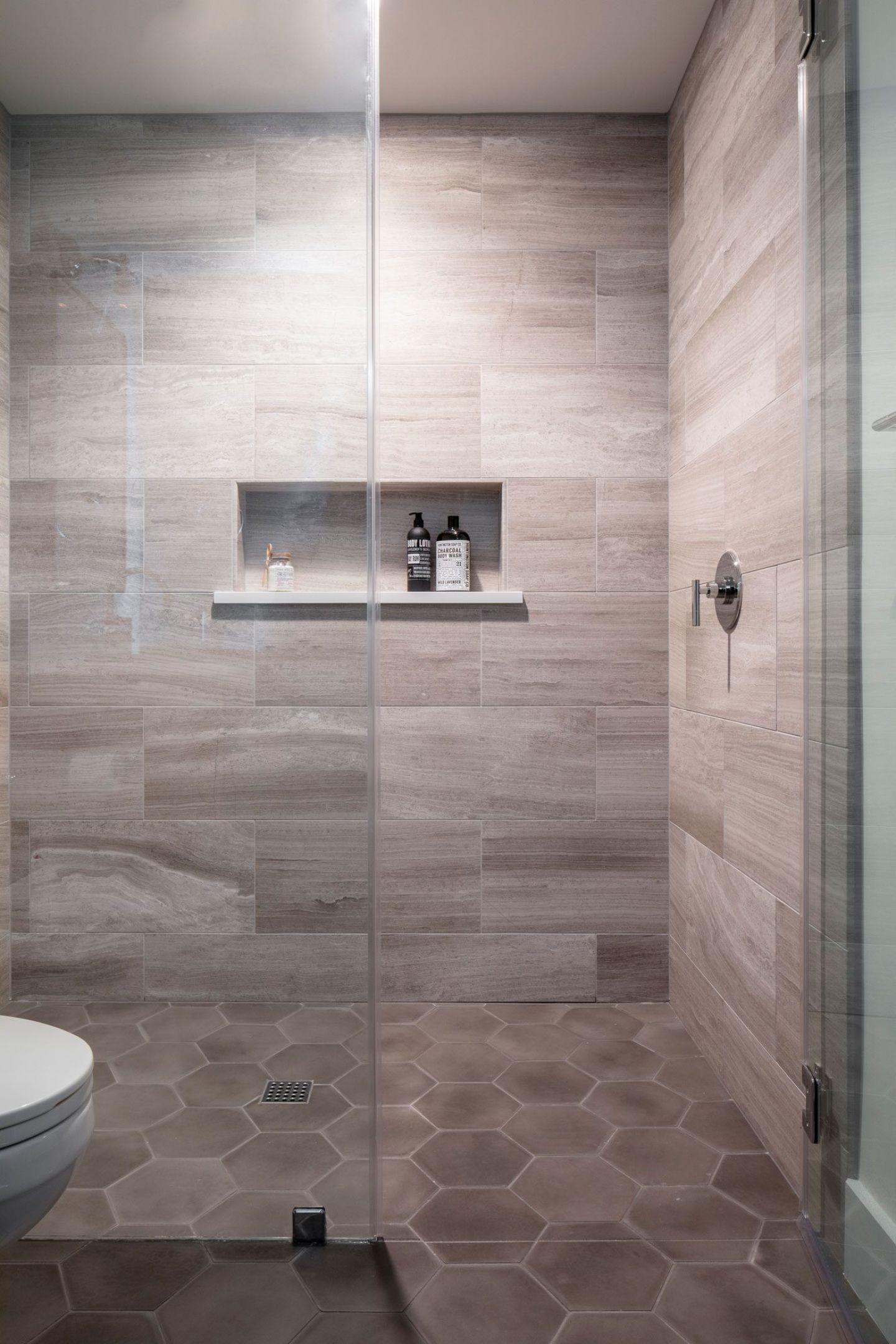 Guest house or in-law suite?
Teenage hangout? The possibilities are endless.
Exchanging 80s awkwardness for contemporary ease