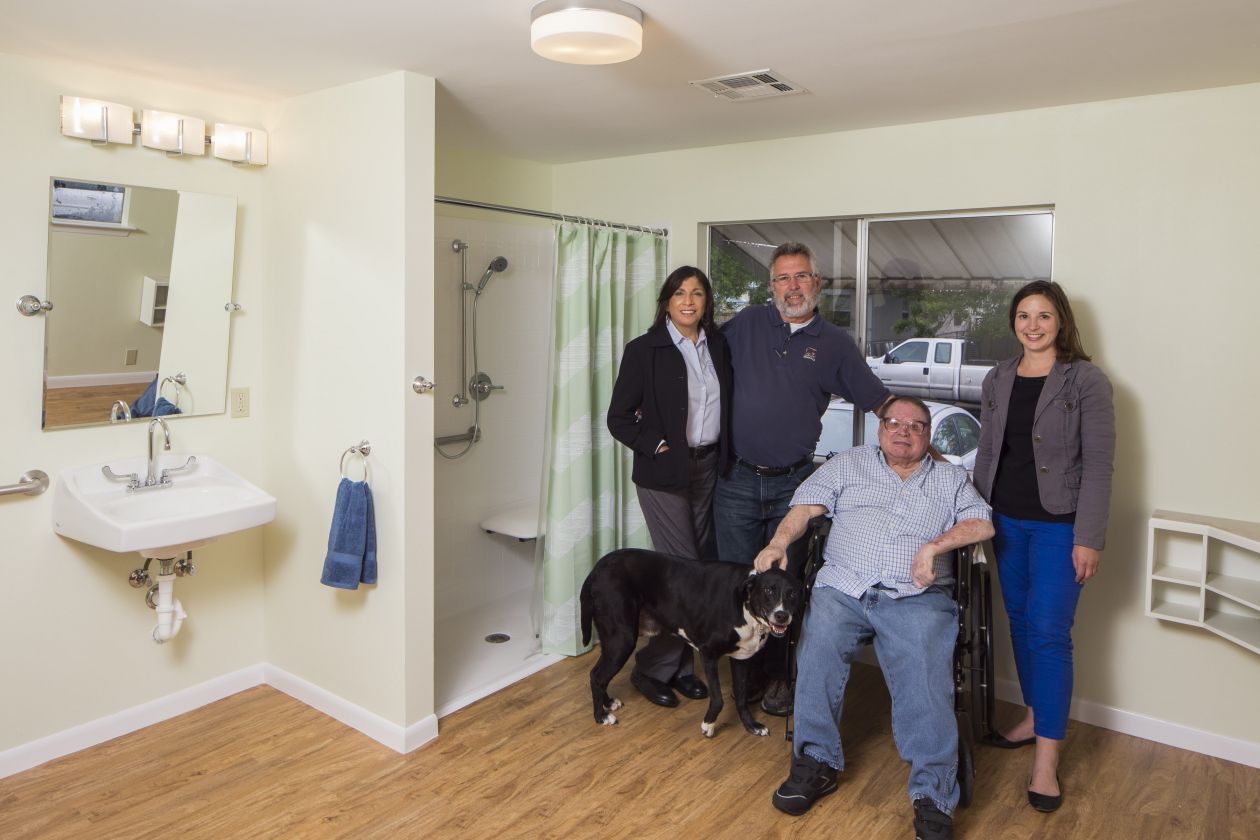 A History of CG&S' contributions to the Statesman's Season for Caring Program
As a family company that has operated in Austin for over six decades, we consider our larger community as an extended family. Since our modest beginnings, we have done what we can to serve the less fortunate and unburden the burdened. A large part of that effort is through the Statesman's Seasons for Caring program. Our 'all under one roof' approach puts us in a unique position to offer sweeping solutions for home-centric problems. This year, and moving forward, we hope to expand this partnership and initiative. Here are a few of our past endeavors.
2016 - The Alcantar Family
Nominated by Meals on Wheels

José & Manuela Alcantar's 53-year-old son Horatio Ochoa has a brain injury and lost almost everything from the Onion Creek Floods during Halloween 2013.

CG&S Contribution
- Improved the home's accessibility by building transitions at the home's entrances.
- Various home repairs.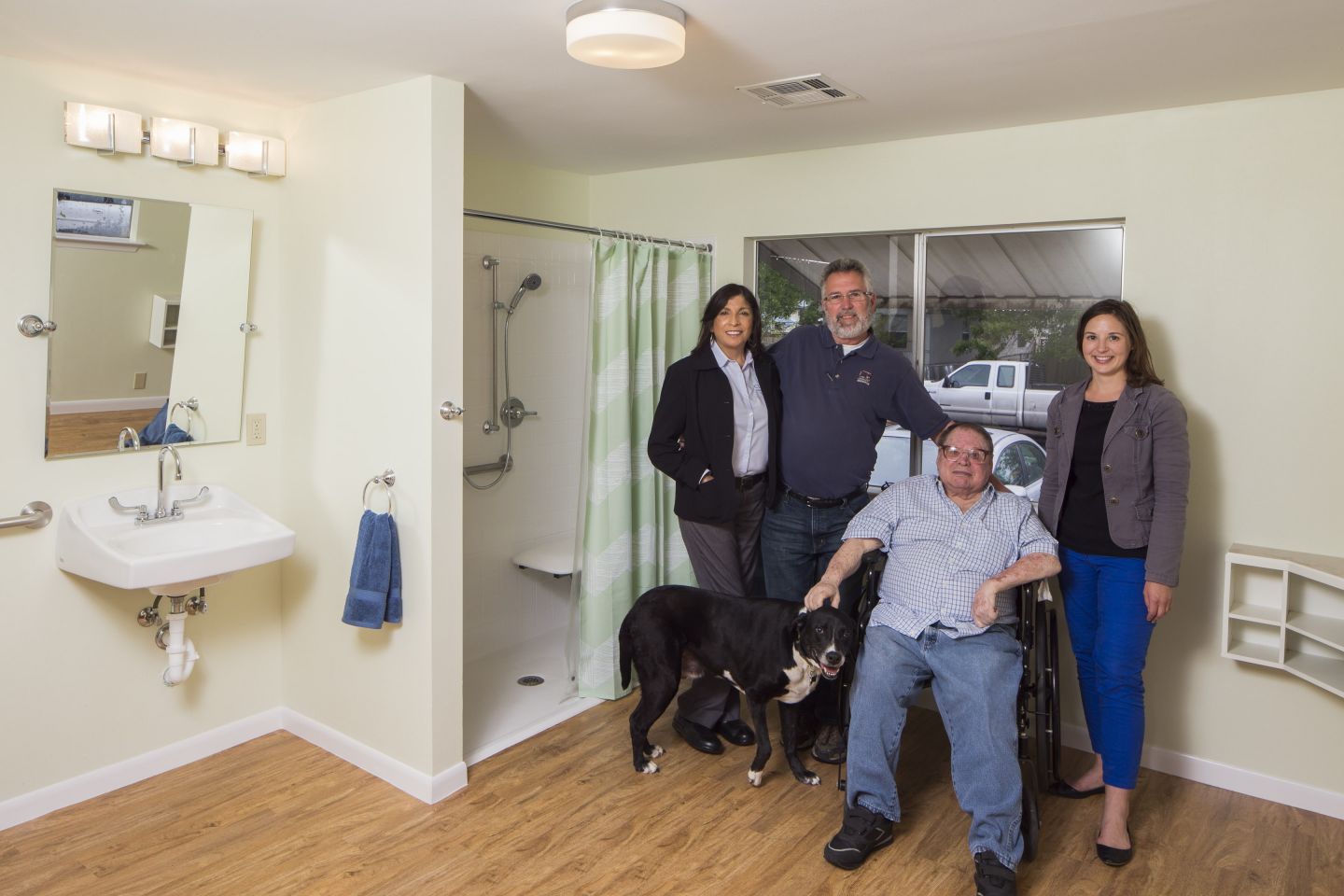 2017 - Mr. Gordan Meeler
Gordan Meeler is a Vietnam vet who is bound to a wheelchair due to an aneurysm that paralyzed the left side of his body. Because of this, he was confined to the living room and kitchen of his Southeast Austin mobile home. He could not access his bath and toilet since the narrow halls were too small for his wheelchair to fit through.
CG&S Contribution
- Converted a bedroom with a small bath into one big accessible bathroom.
- Enlarged the doorway, added grab bars, installed storage space, and made the room much brighter and pleasant.

2018 - Kenneth & Joyce Marvel
The Marvels both have intellectual and developmental disabilities. Mr. Marvel works to support Joyce who sustained an injury from a bus accident. With the money she received from the accident, they were able to purchase their South Austin condo.
CG&S Contribution
- Transformed the old bathroom to create a new open space with a roll-in shower with grab bars, a new toilet, and new vanity and shelves.
- Widened doorways
- Repaired kitchen cabinets and installed new appliances.
- Installed a new sliding glass patio door.
- Replaced all carpet with durable vinyl flooring.
- Applied a fresh coat of paint.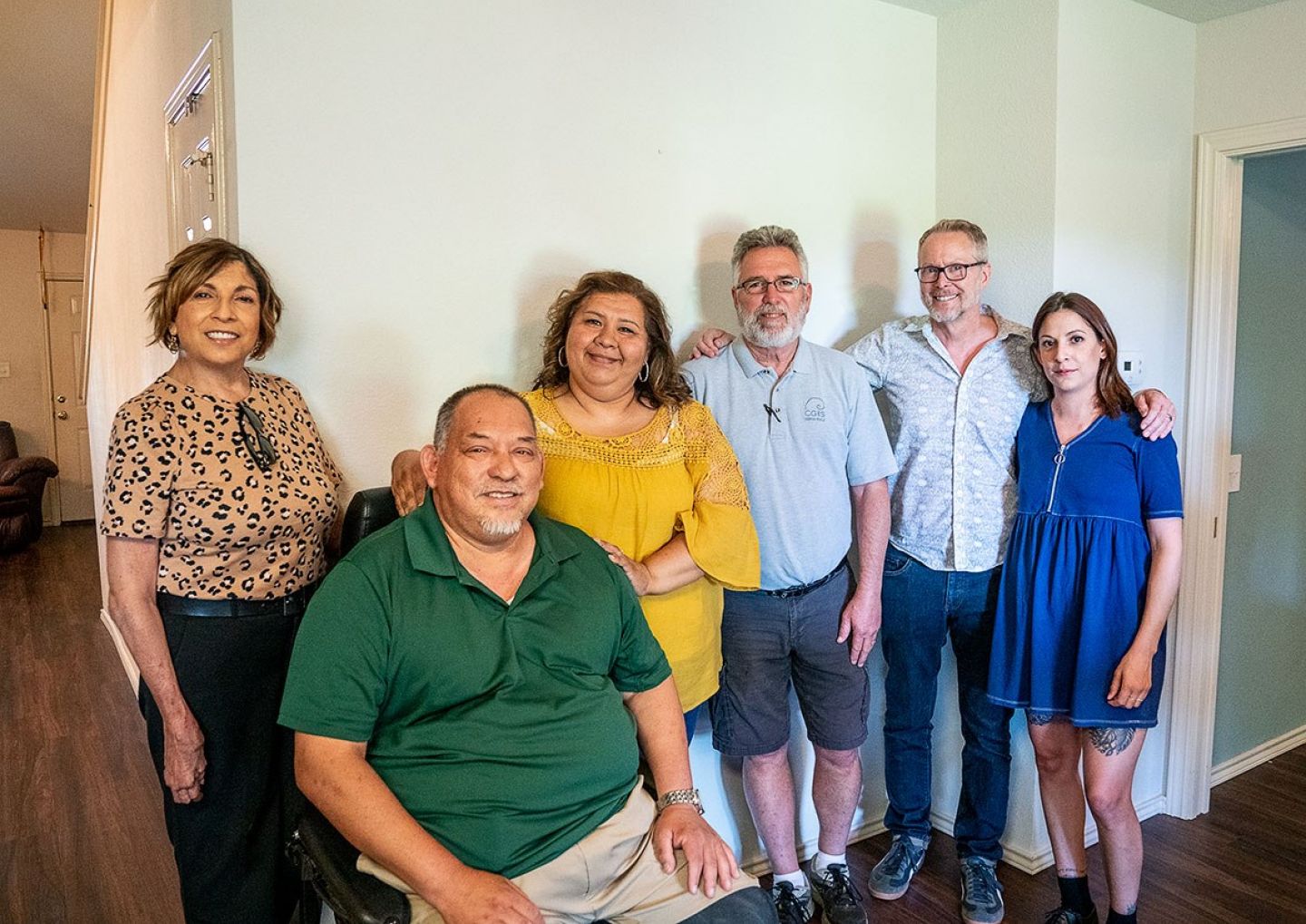 2019 - The Gomez Family
Nominated by Meals on Wheels

Mr. Gomez has been confined to his wheelchair ever since his second leg amputation, which limits his mobility to the first level of his home. He slept in the family room and showered with a hose either in the garage or the backyard since he could no longer access the cramped downstairs bath.
Our collaborators entrusted us to come up with a plan to alleviate the daily frustration of not having adequate access to a bathroom.

CG&S Contribution
- Converted the family room into the master suite by building a wall with a pocket door.
- Converted the powder bath into an accessible bathroom with a low threshold shower, grab bars and a roll-up sink.
- Enlarged the closet.
- Replaced all the carpet with durable flooring.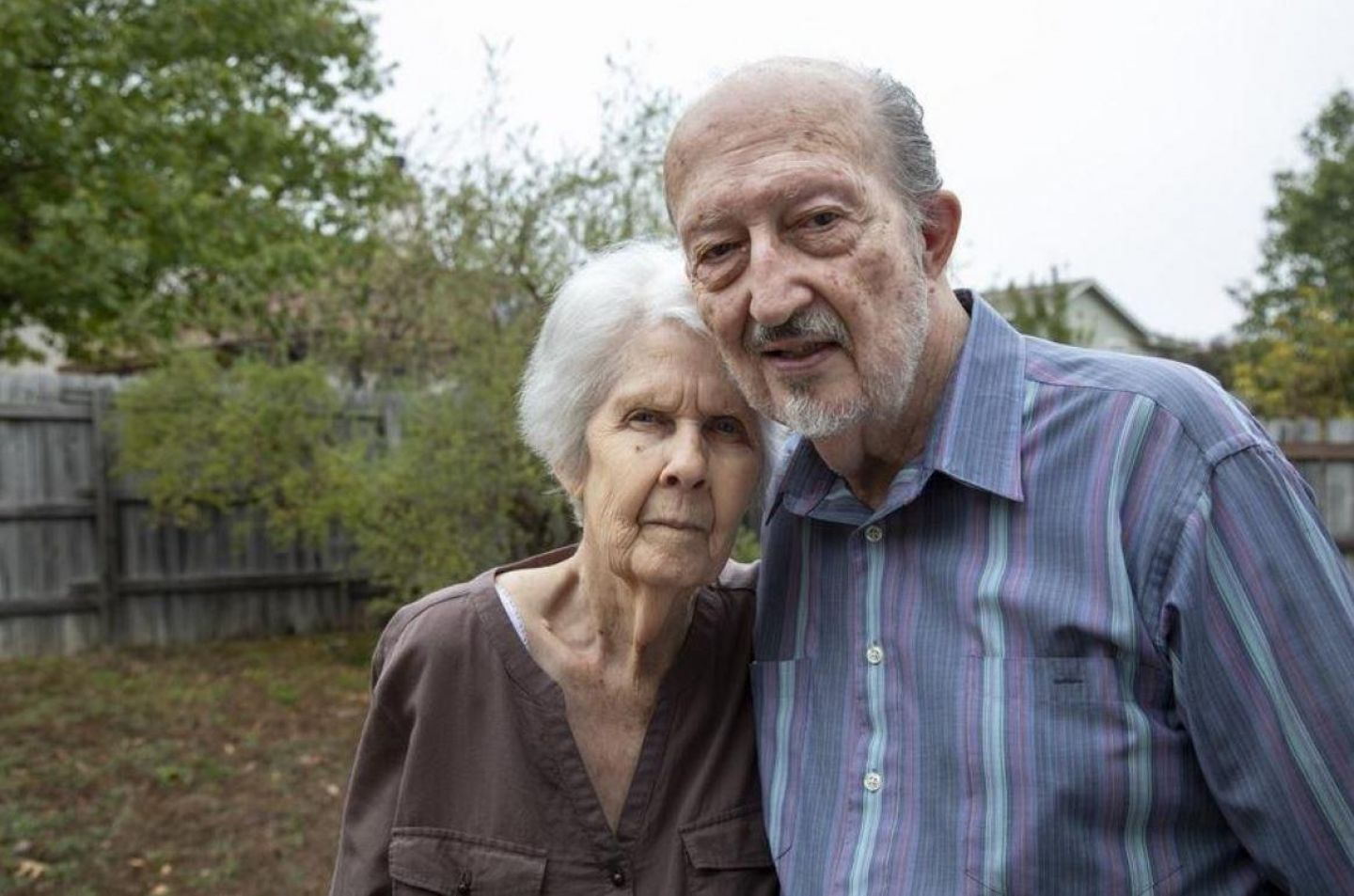 2020 - The Pace Family
Nominated by Meals on Wheels
Velma & Johnny Pace have been married for 53 years and their adult son, Howard, was born with intellectual disabilities. With Jonny's dementia diagnosis and recent hip injury, they're in need of an accessible bathroom, a bathroom with a tub that Howard can get into, new paint for Howard's room, new hard flooring on their first level, and new exterior doors.
This project is still in design and due to the pandemic, the development is currently on hold.