CG&S was chuffed to participate in 2019's Barkitecture Austin event and silent auction, raising money for dog rescue and adoption in Central Texas. The 15th iteration of the event featured a wide variety of custom designed and built doghouses by preeminent area architects and builders at Fair Market. And it featured dogs. Lots and lots of dogs, in costumes.
Our doghouse, designed by Madison Mullins and Kaelee Pearson, was inspired by Mid-Century Modern architecture, incorporating elements of furniture design, exterior and interior screen patterns, as well as color schemes from the period. We named it the Mid-Mod Dog-Pod, and it proved a hit with enthusiastic dogs and young humans alike. And one cat.
The structure was built by carpenters Randy Gray and David Weinstein-Perez with materials generously donated by BMC. Jesse Marsh provided transportation & logistical support, while Marketing Manager Iris Davis-Quick pulled organizational strings to guide the project along. Other sponsors include US Thermal Wood and Shaggy Dog Market—much thanks!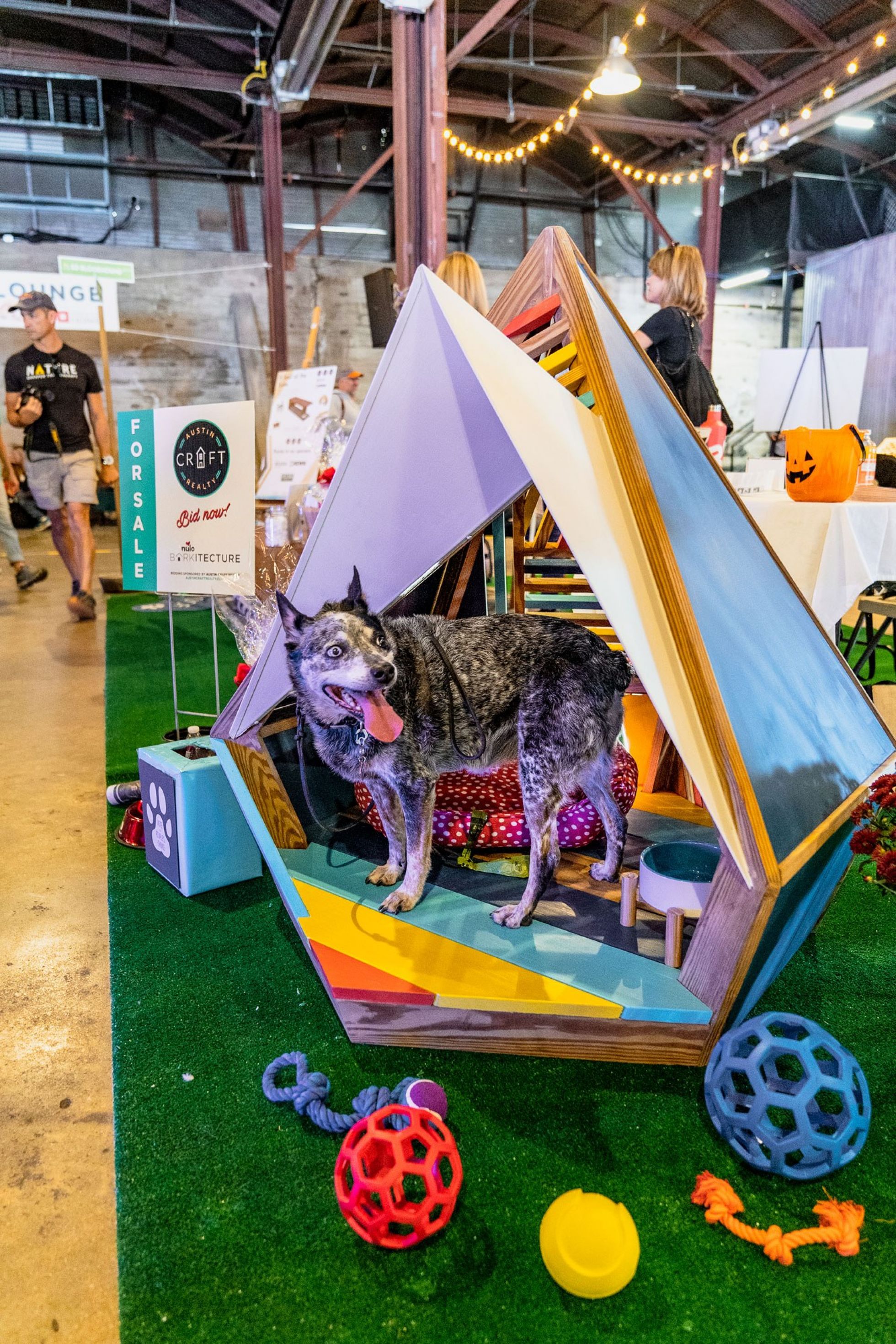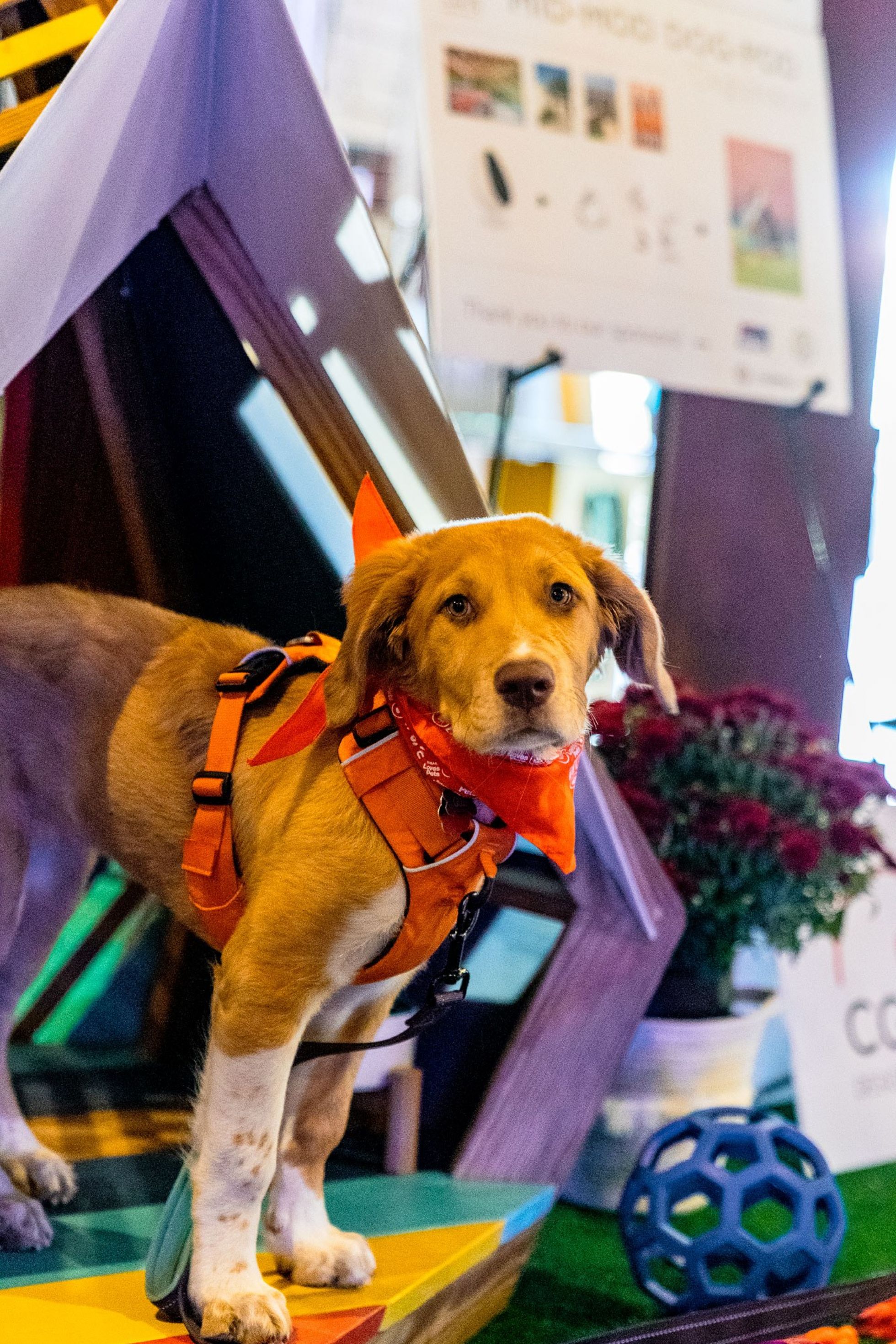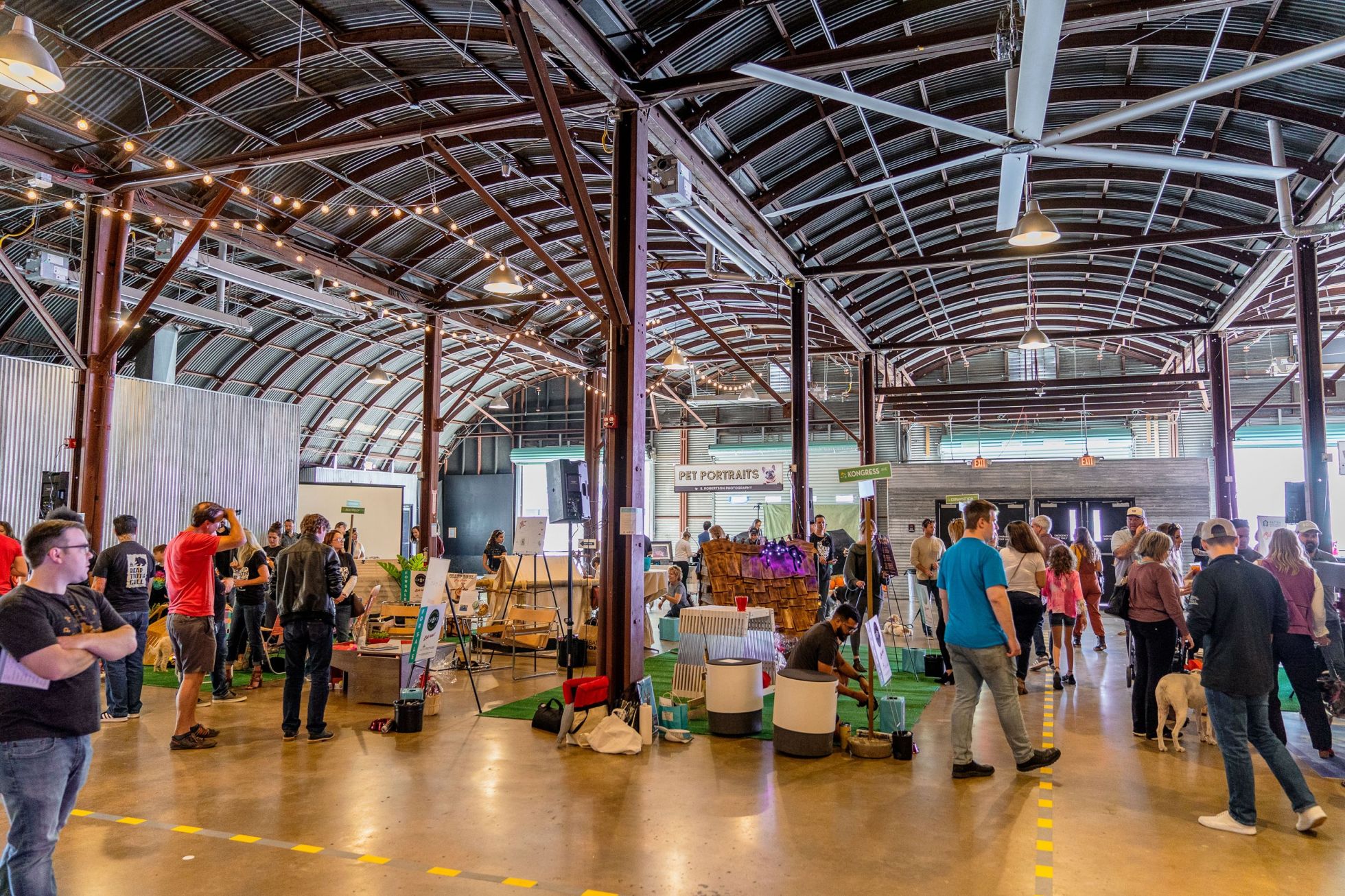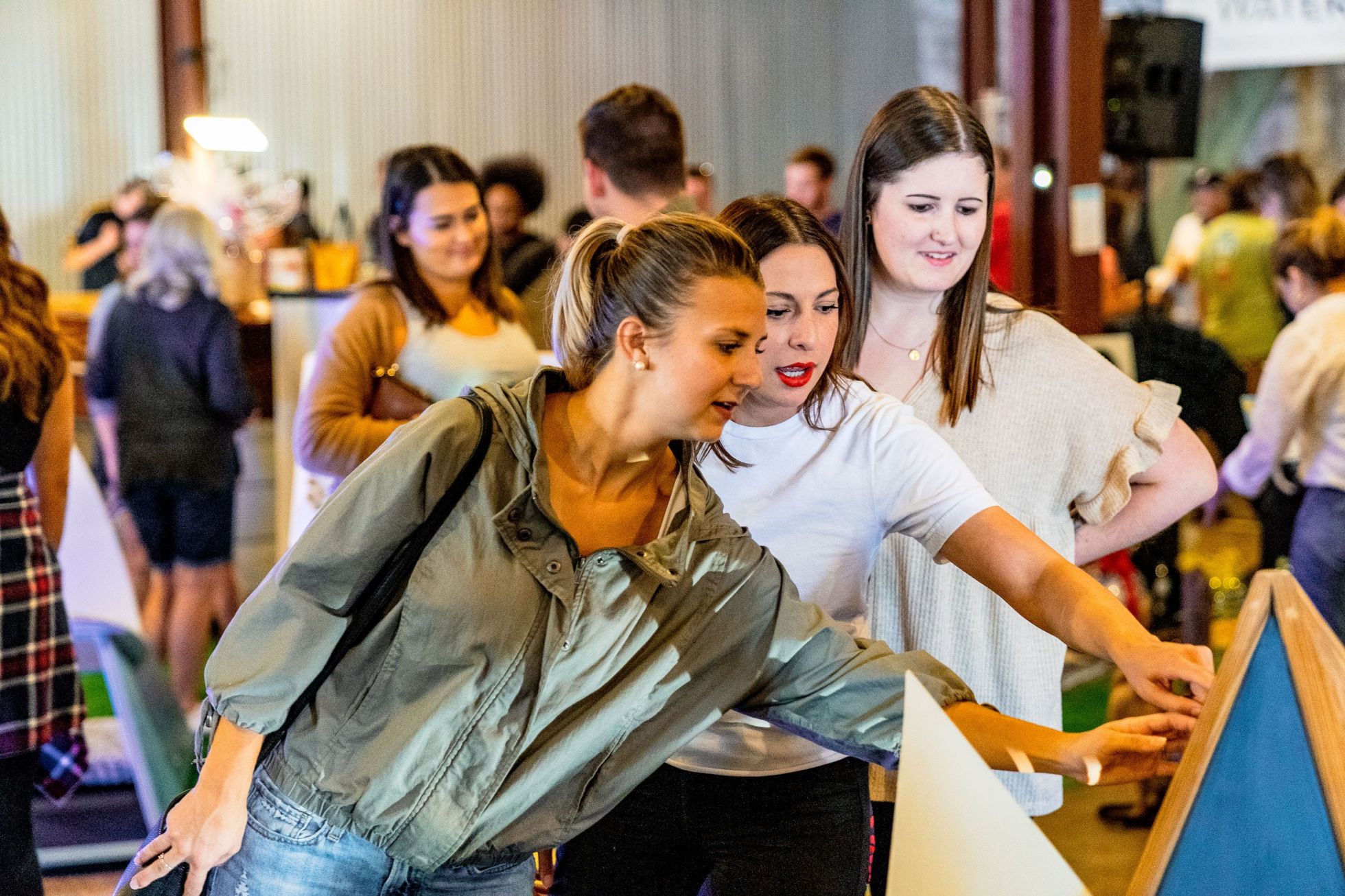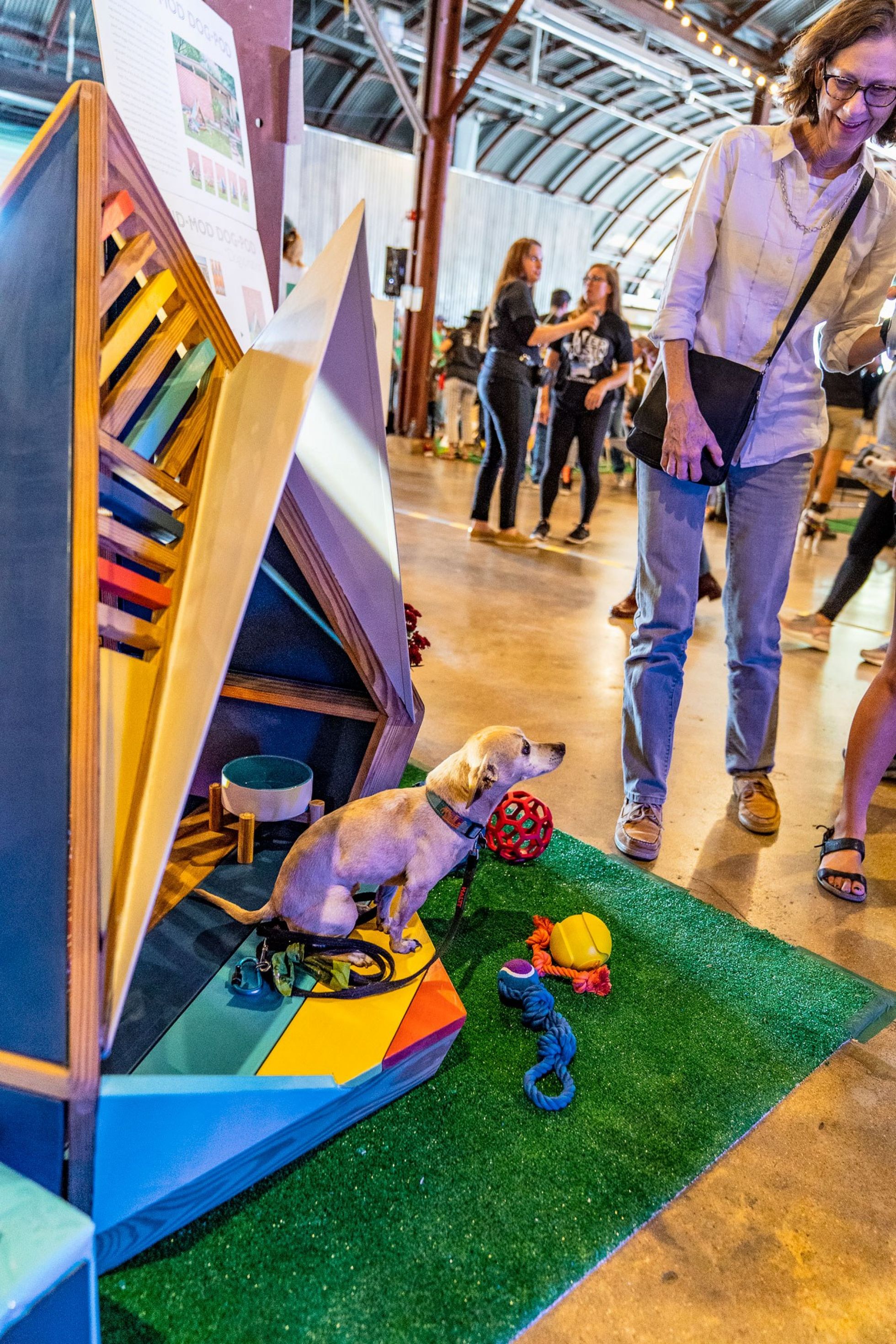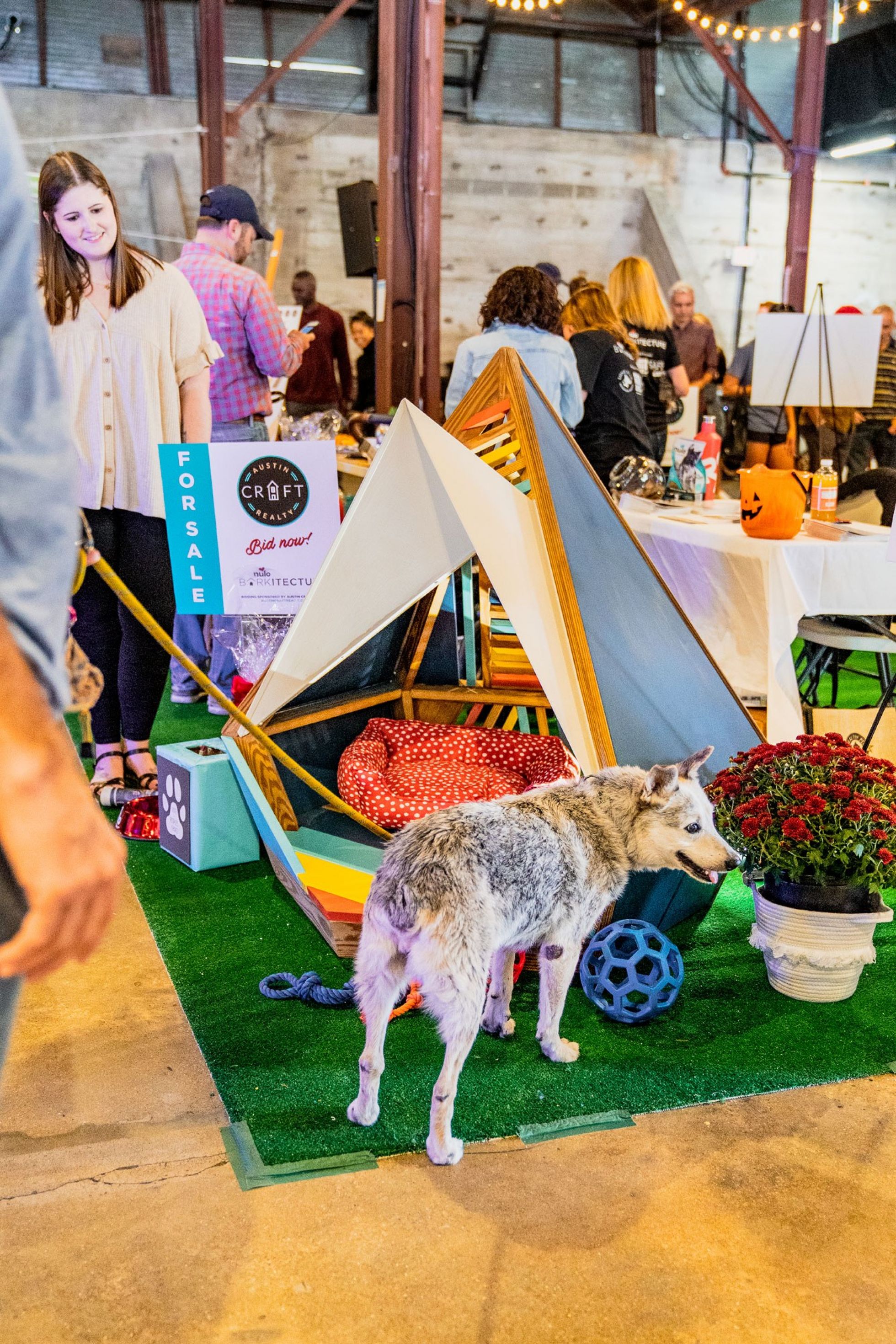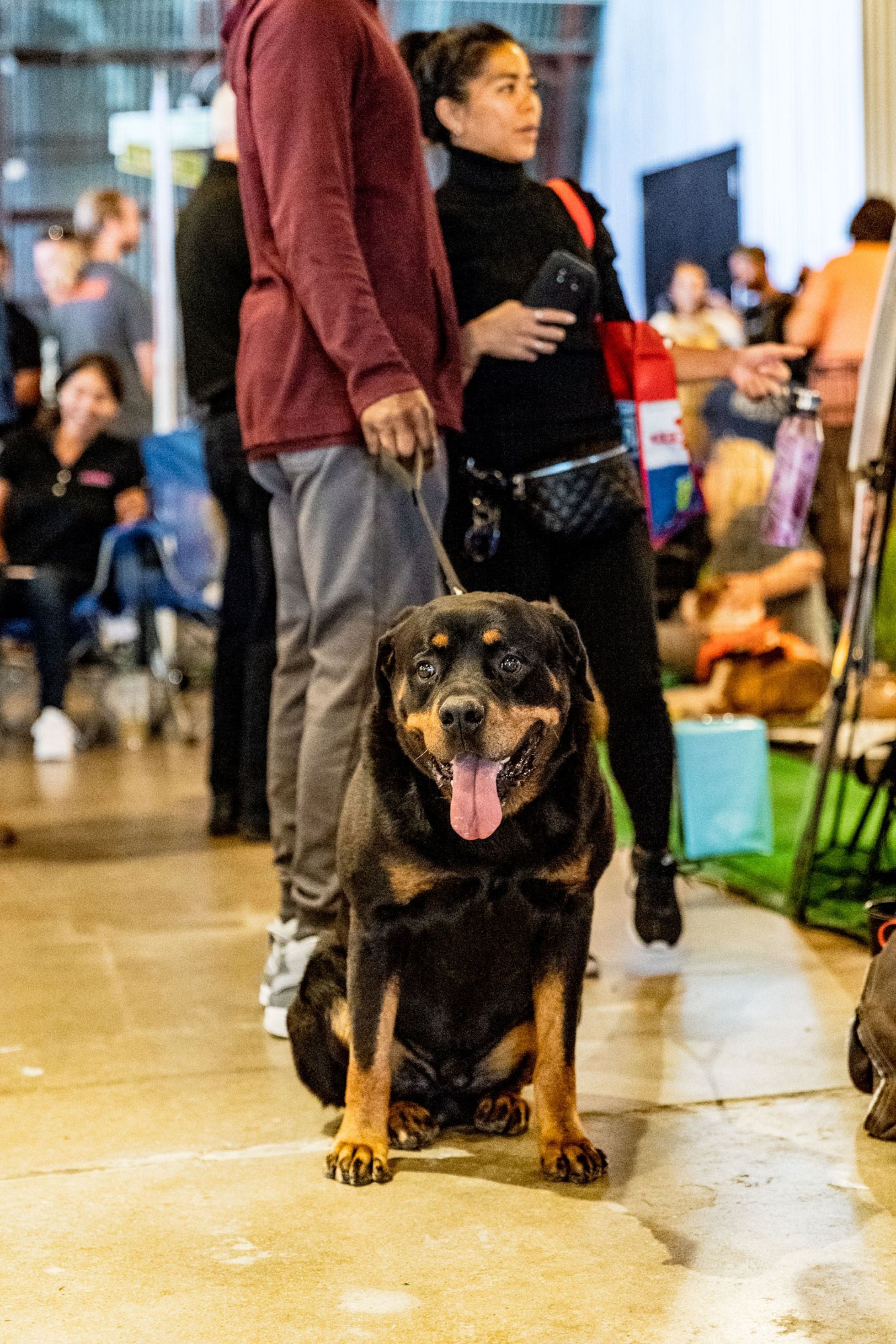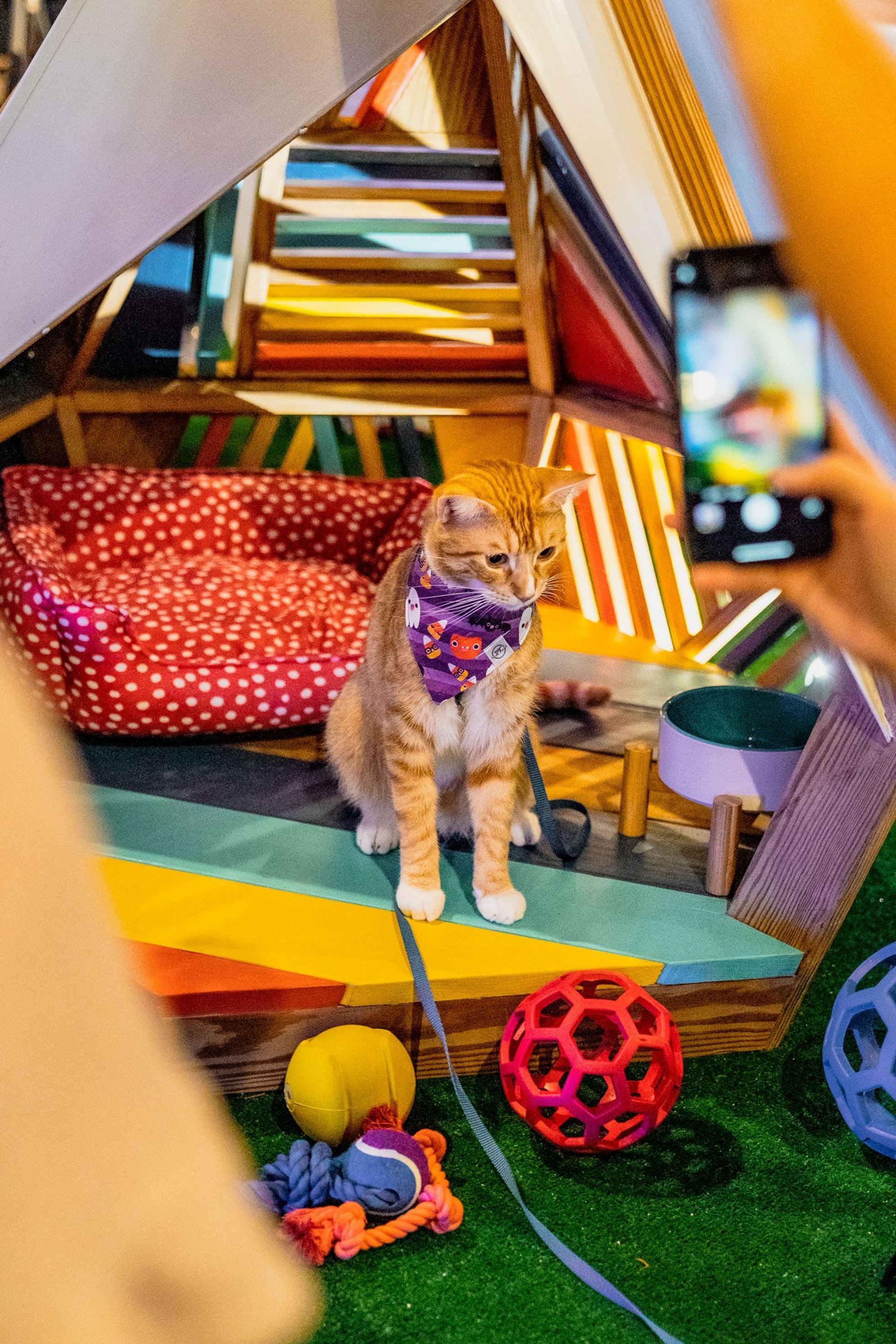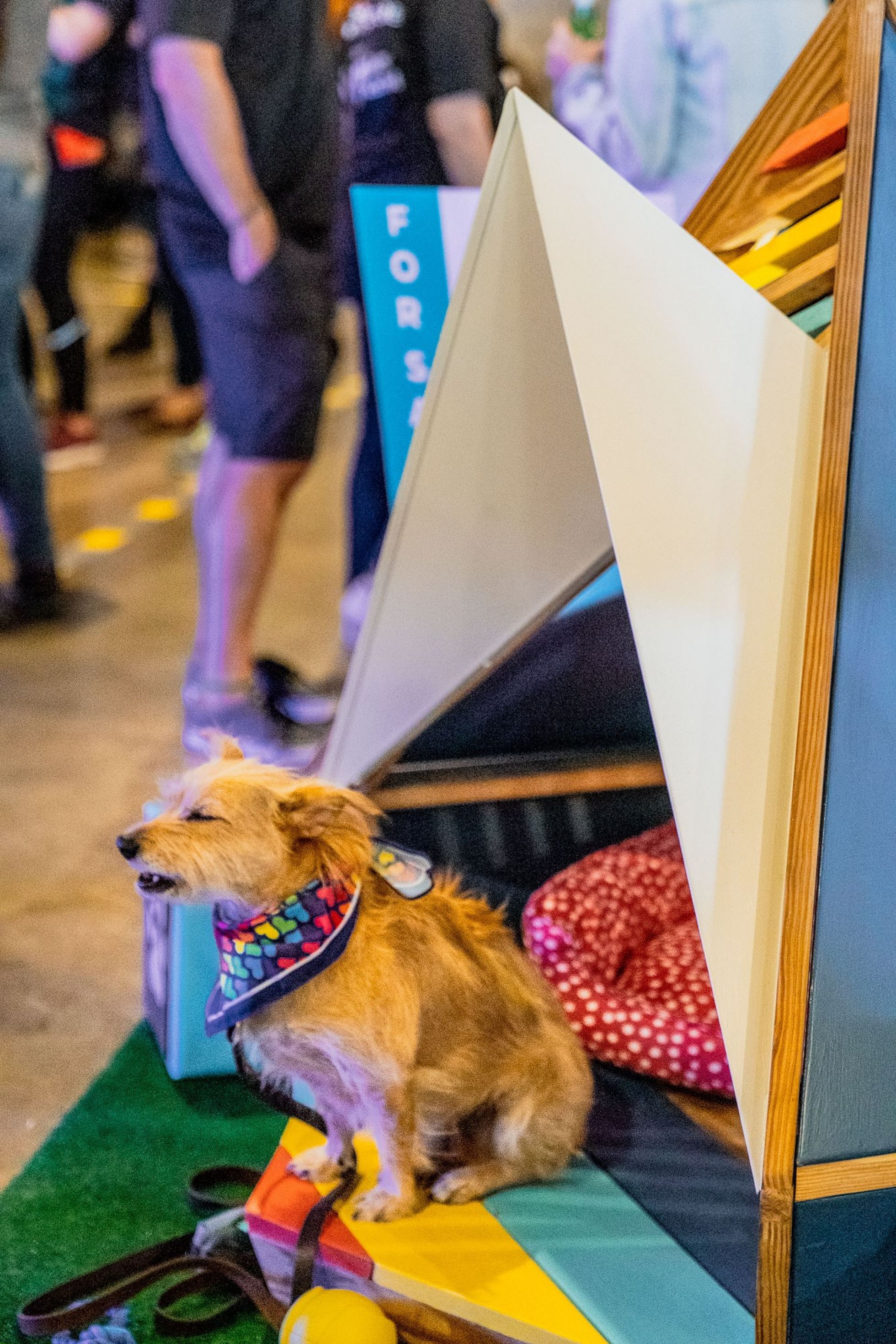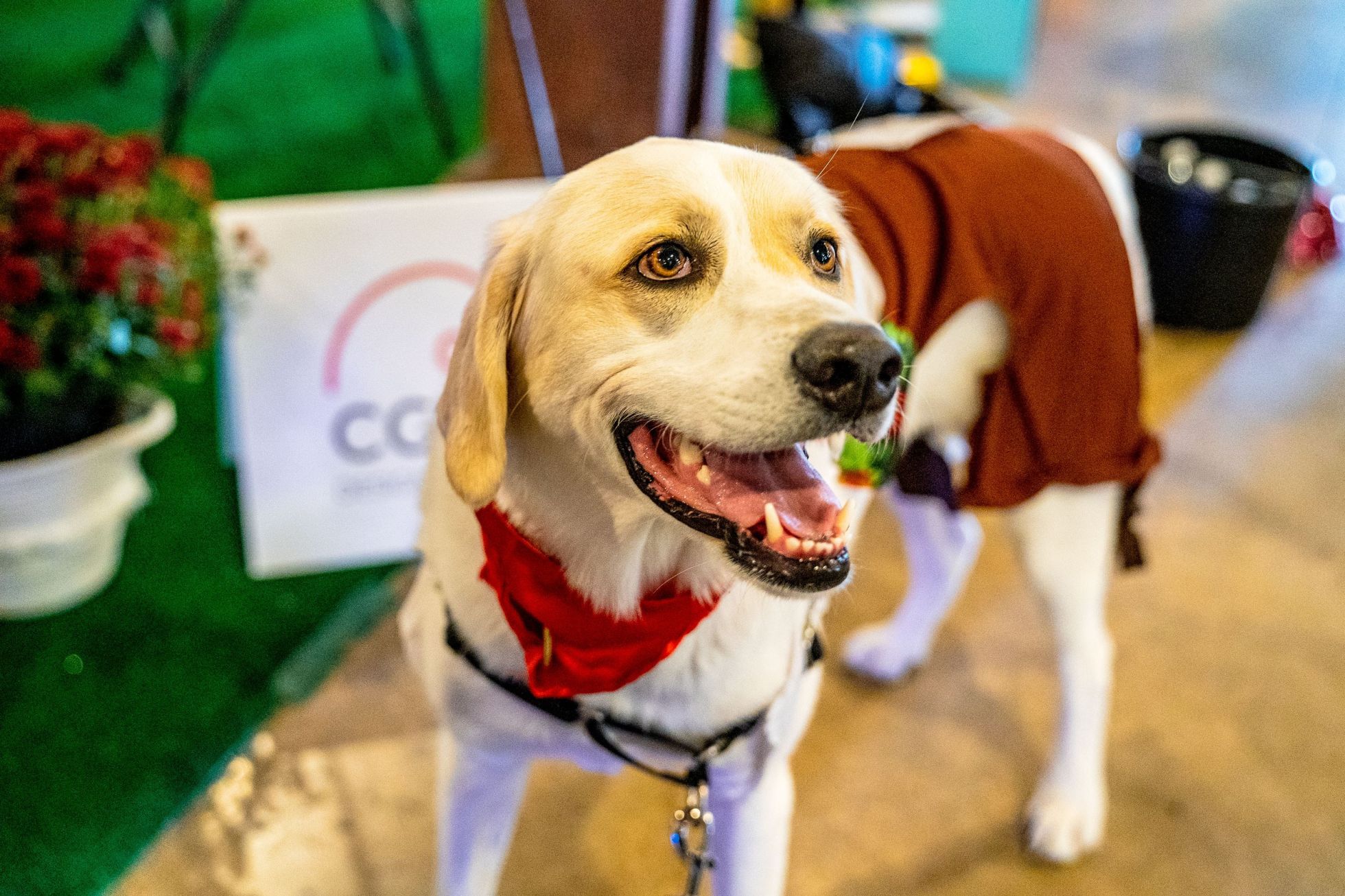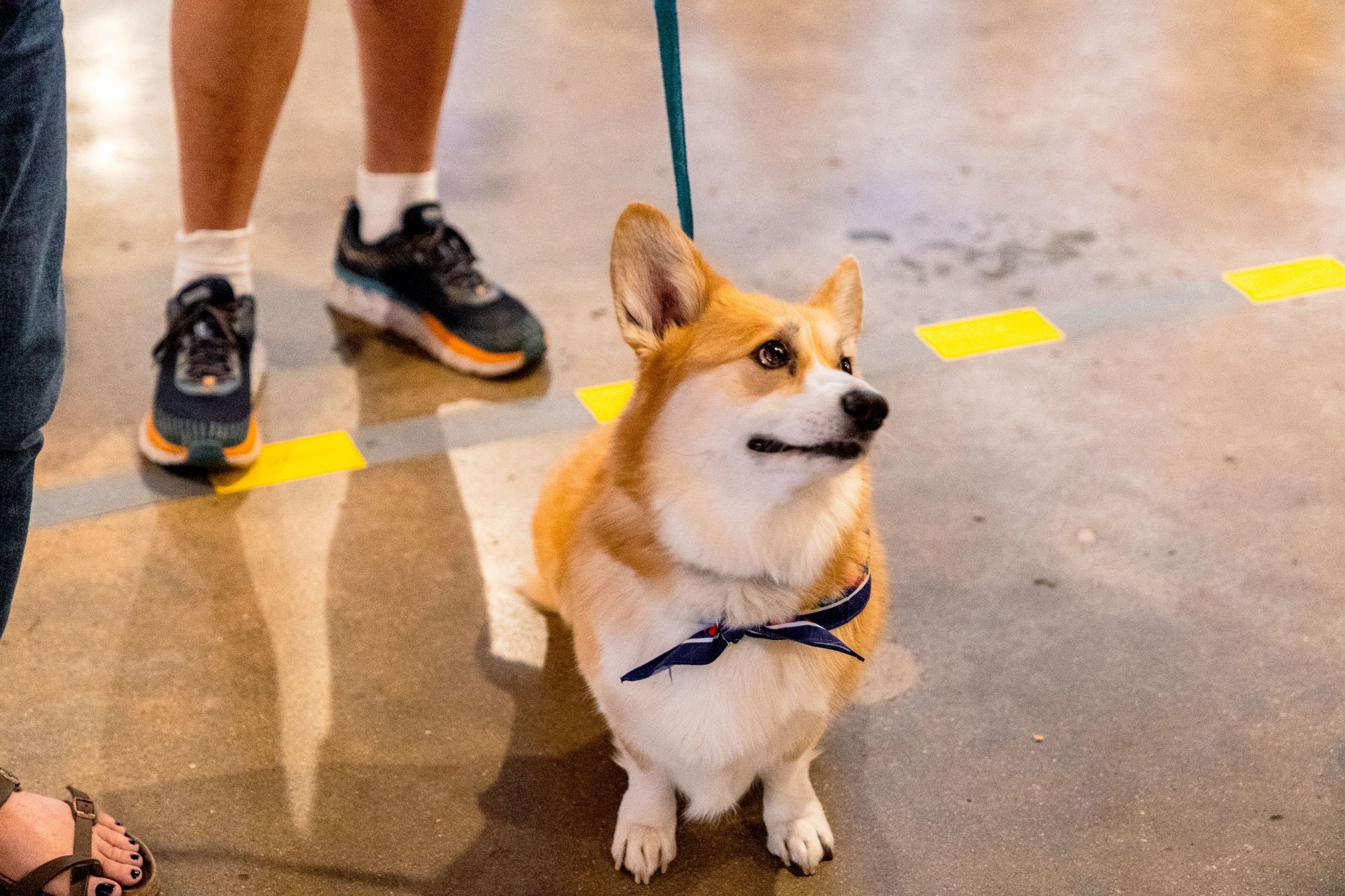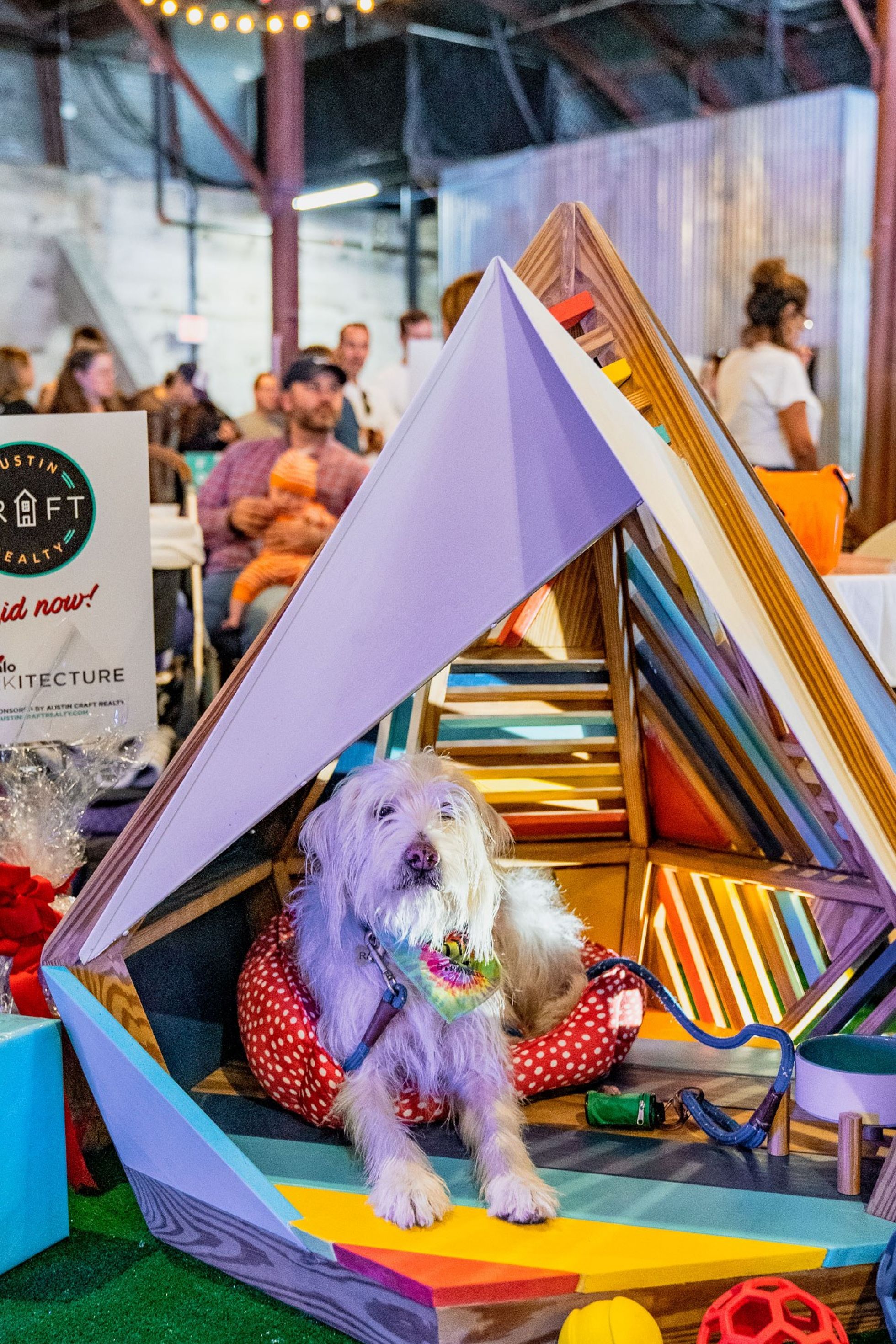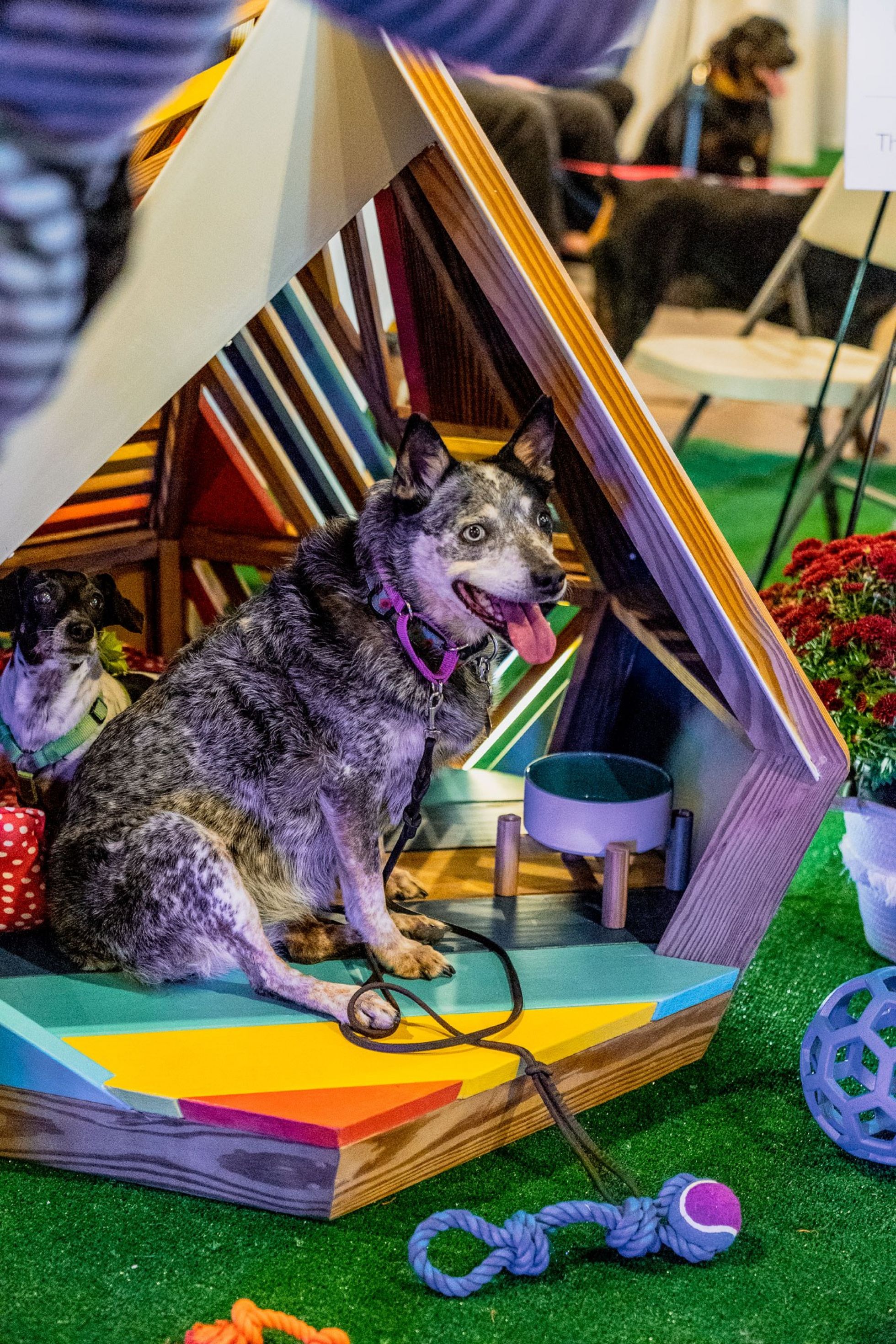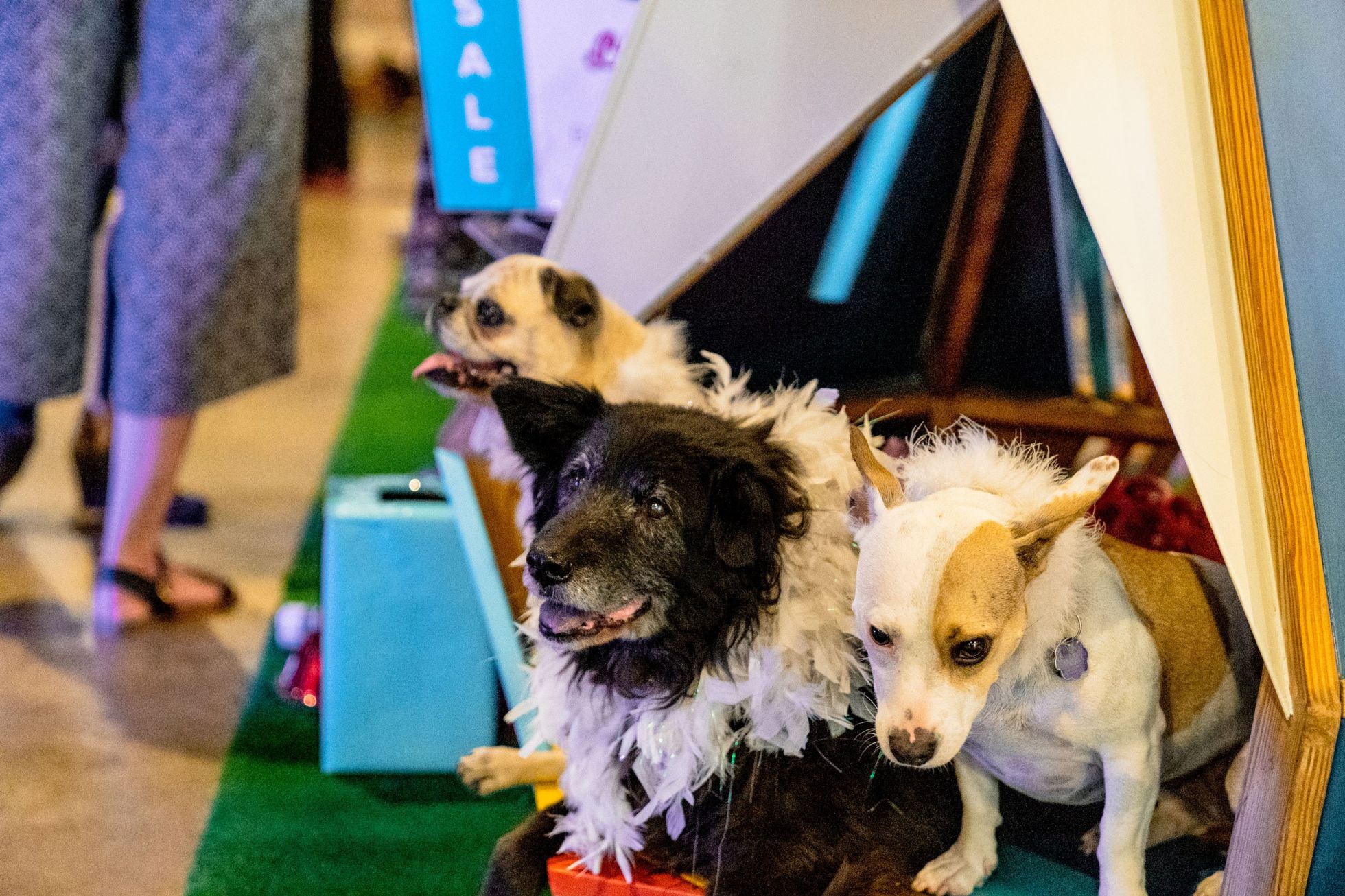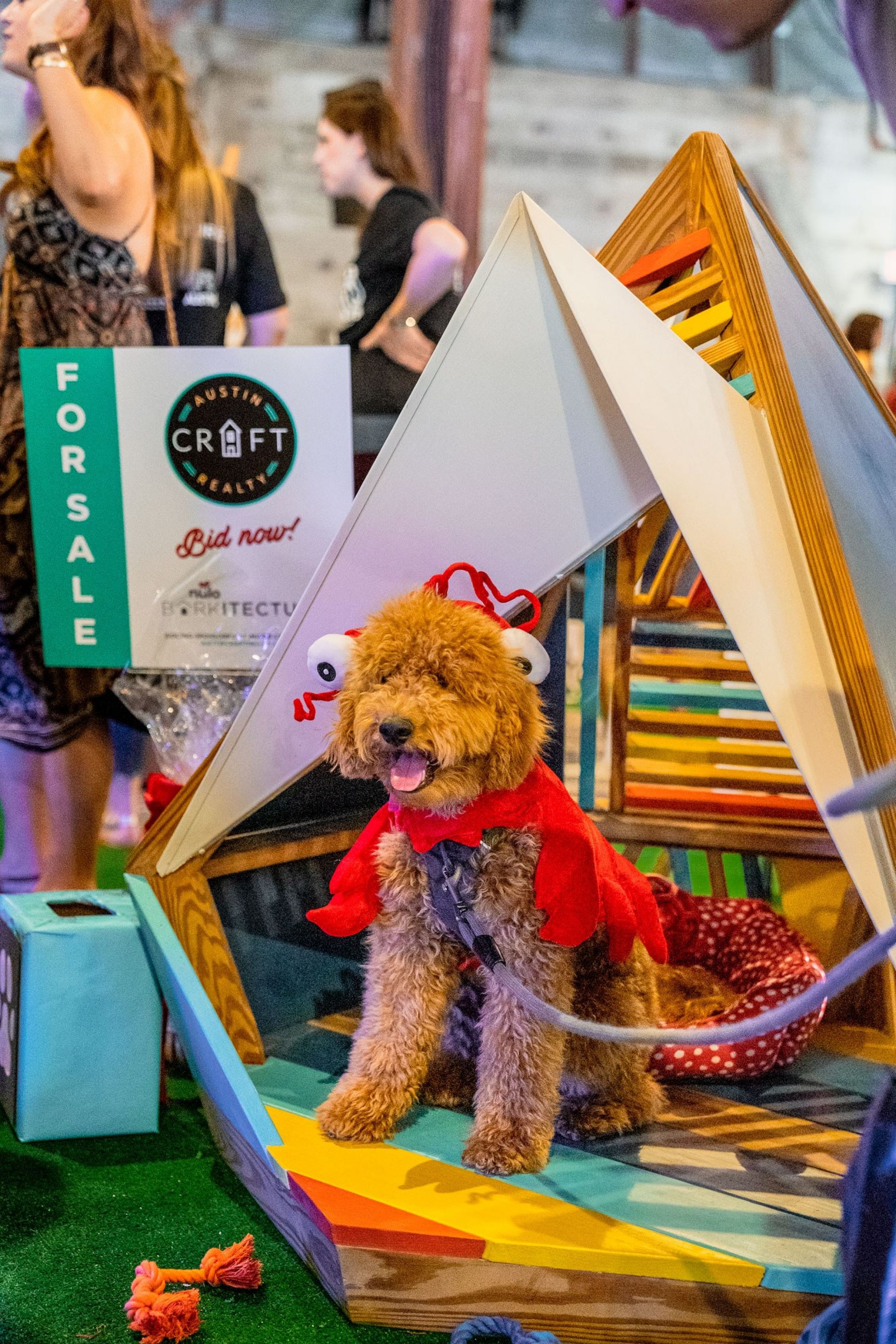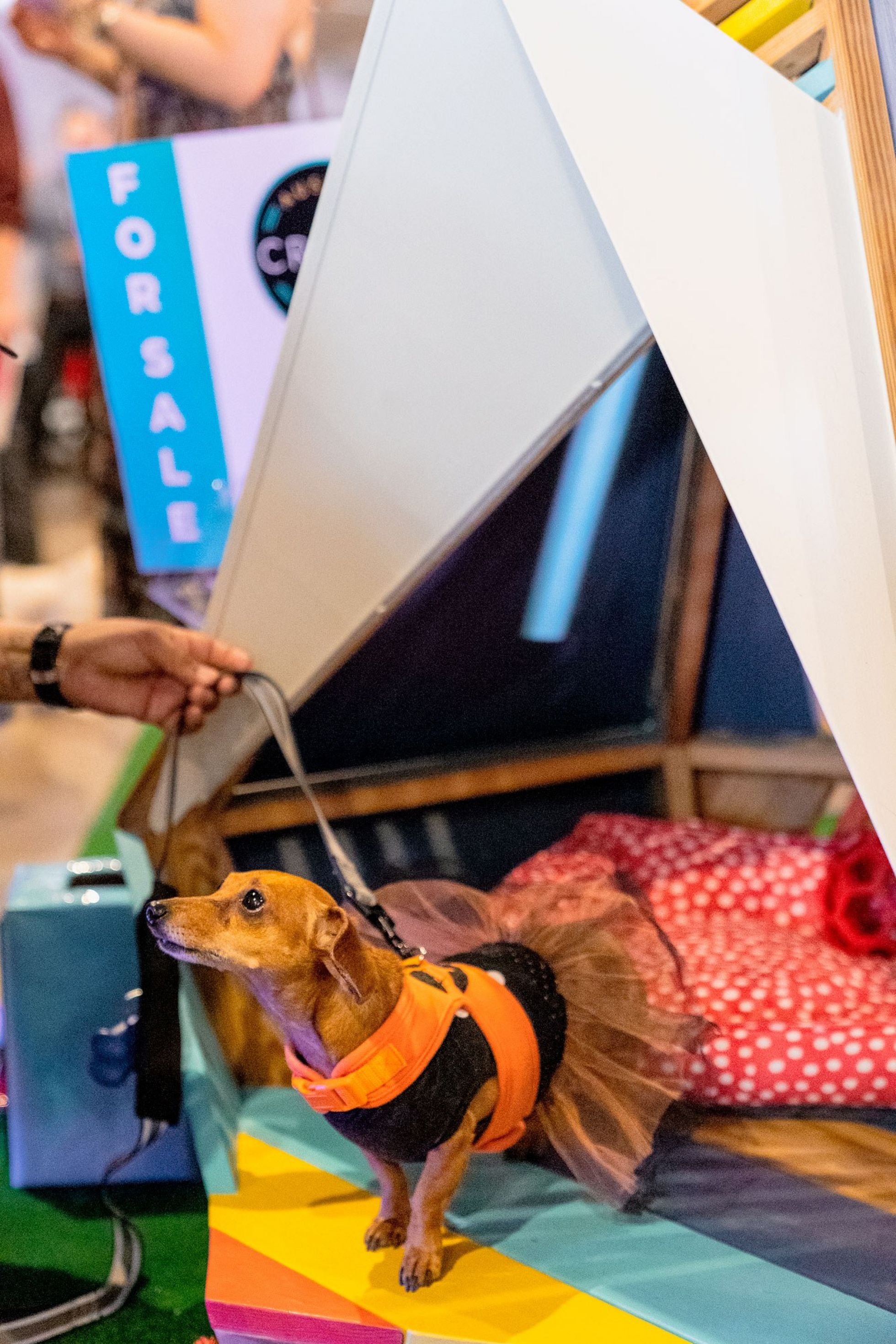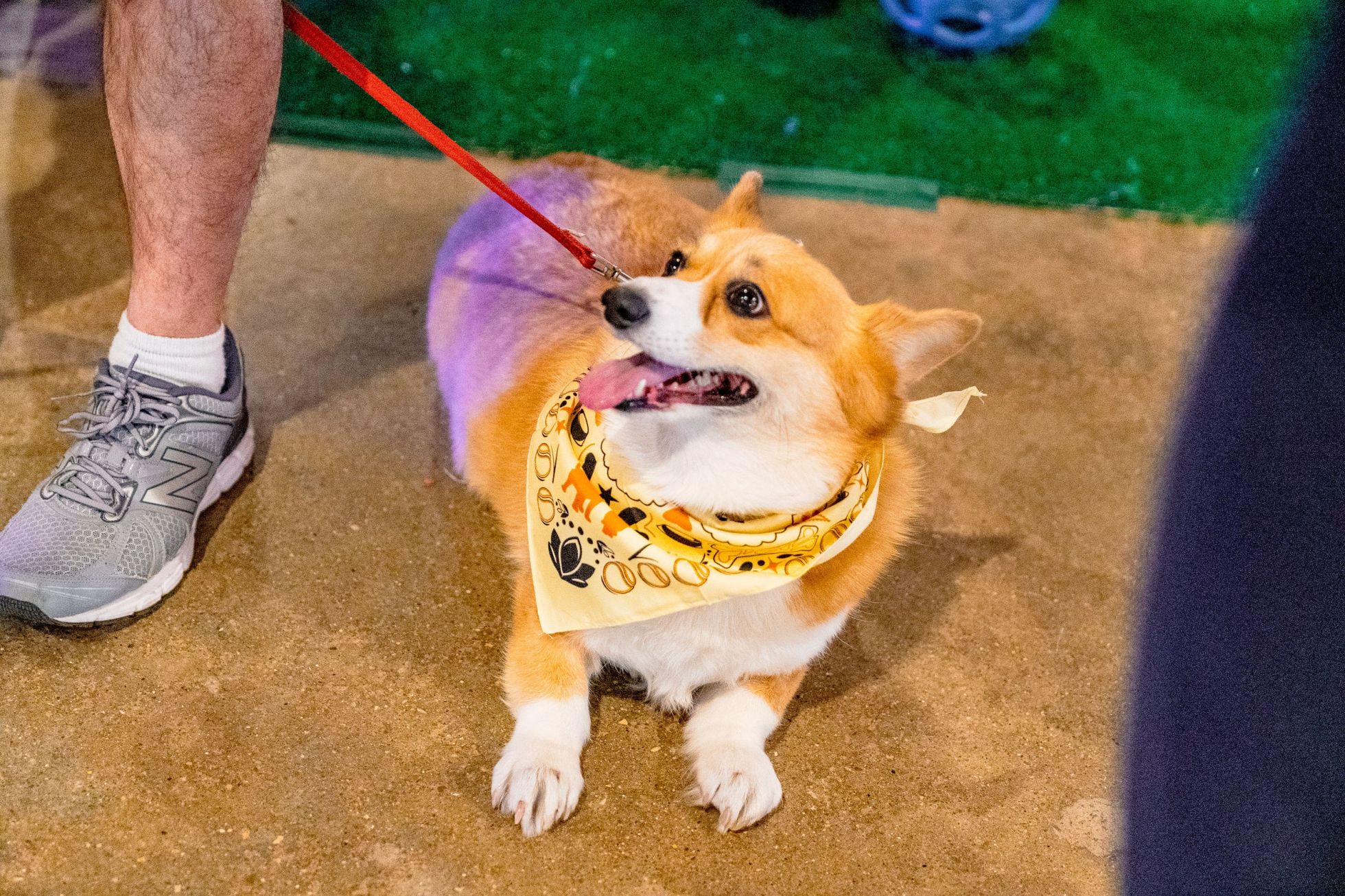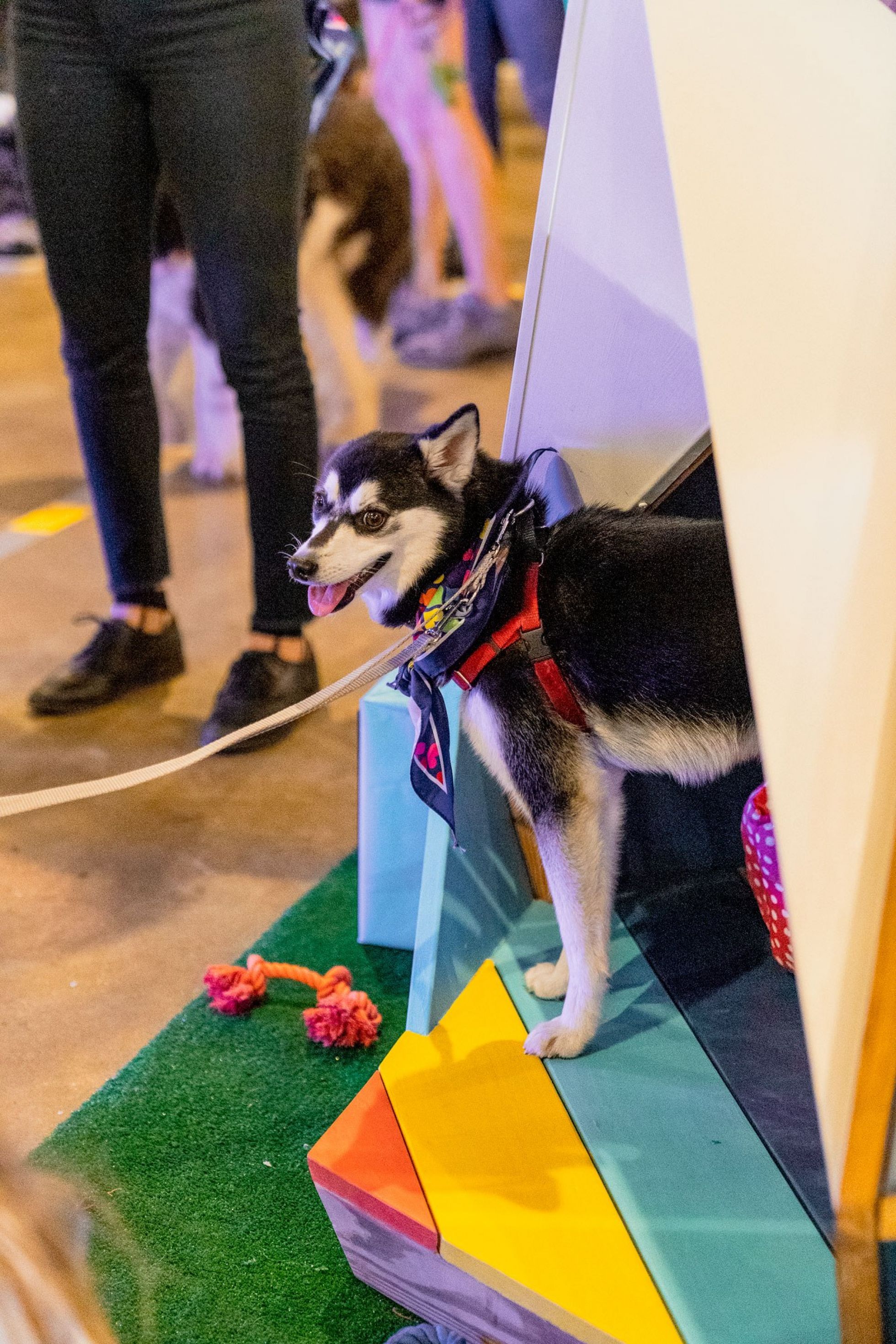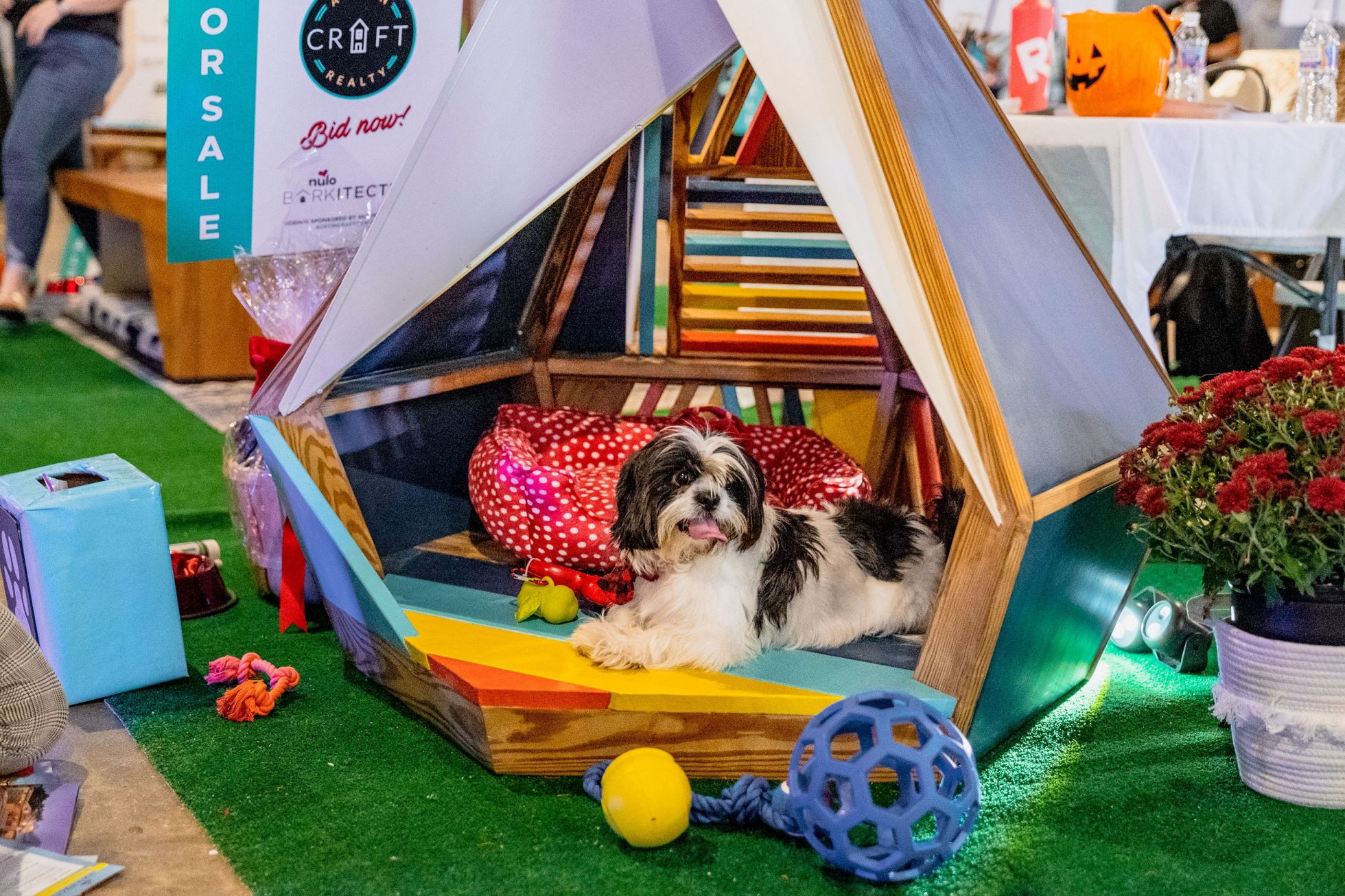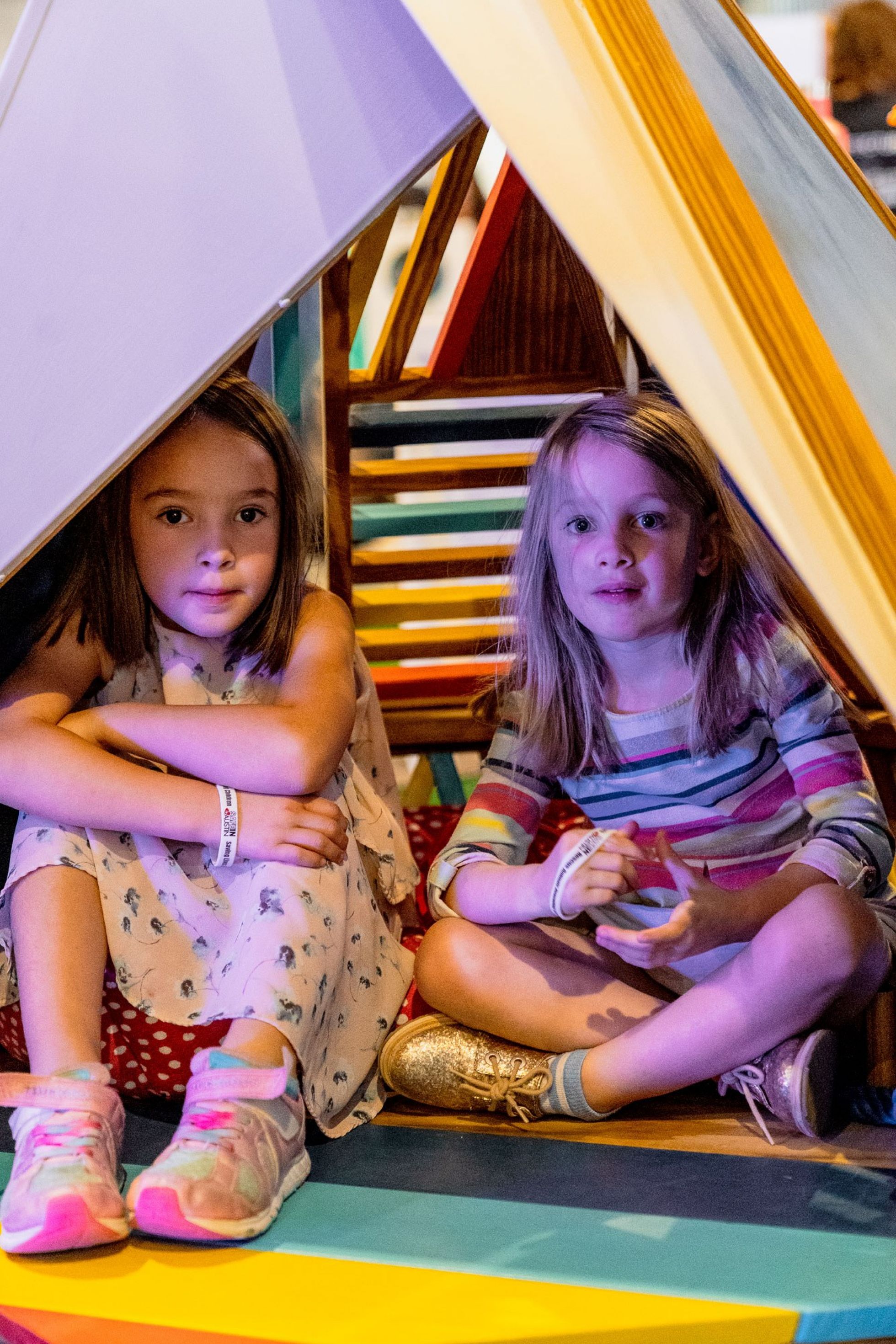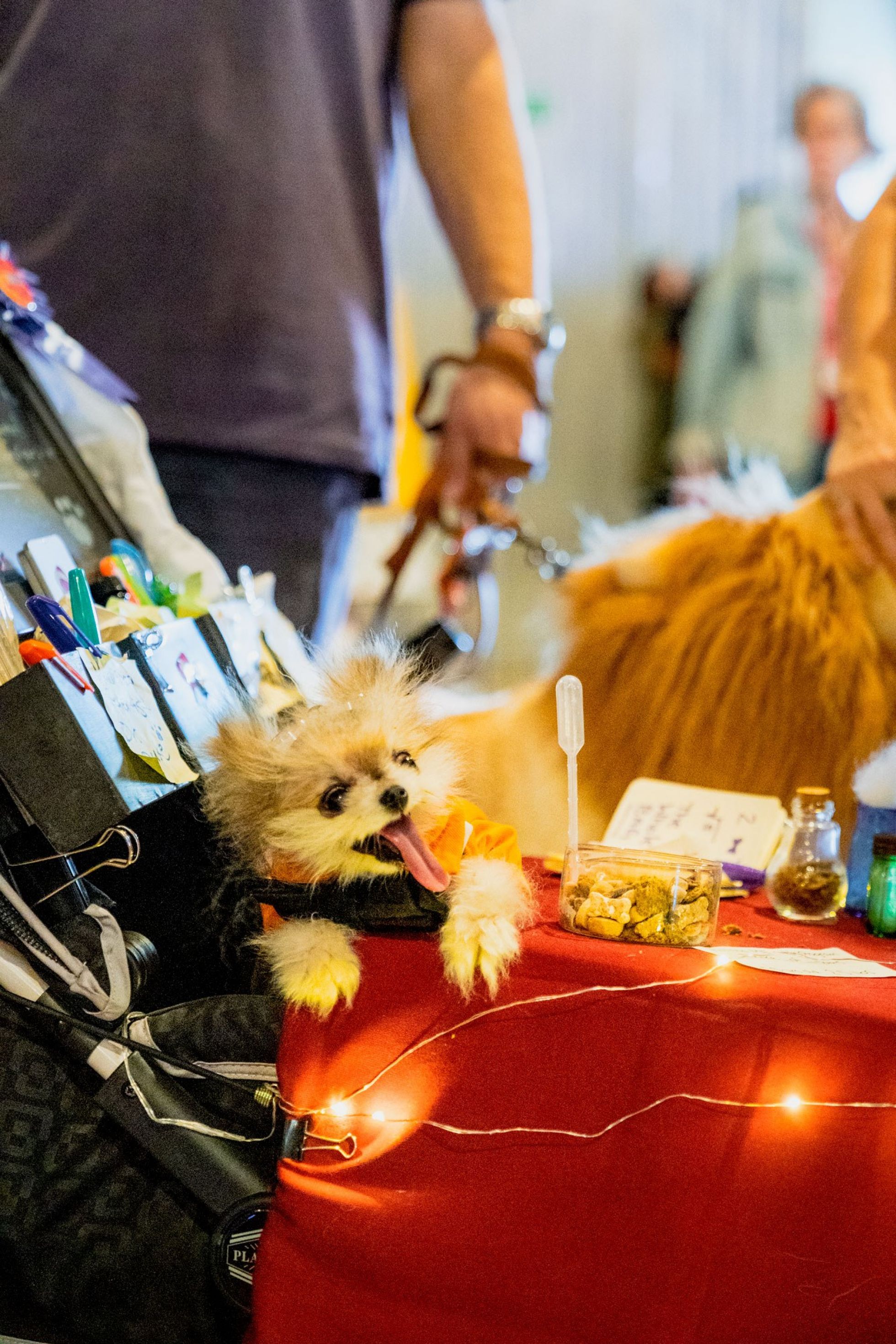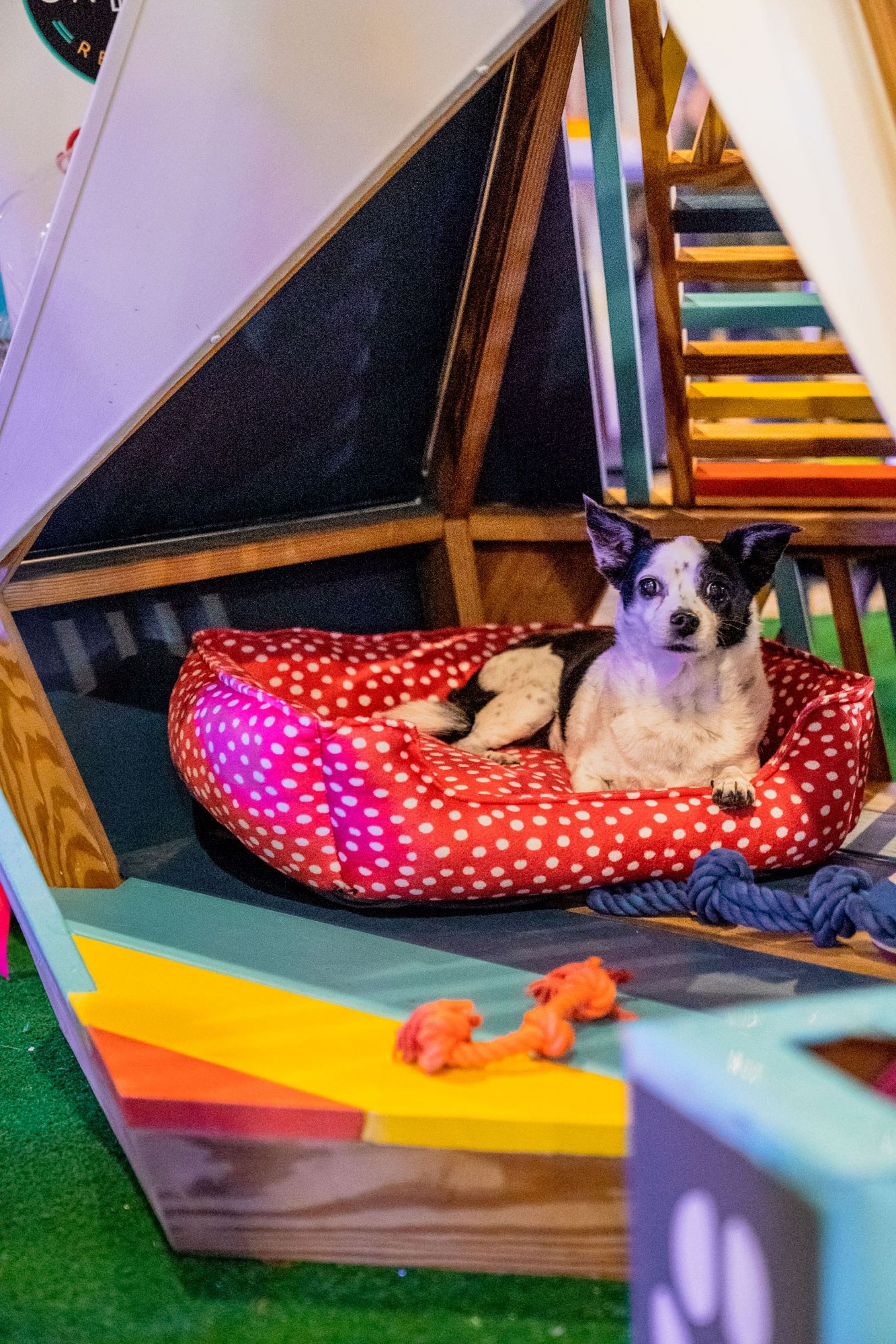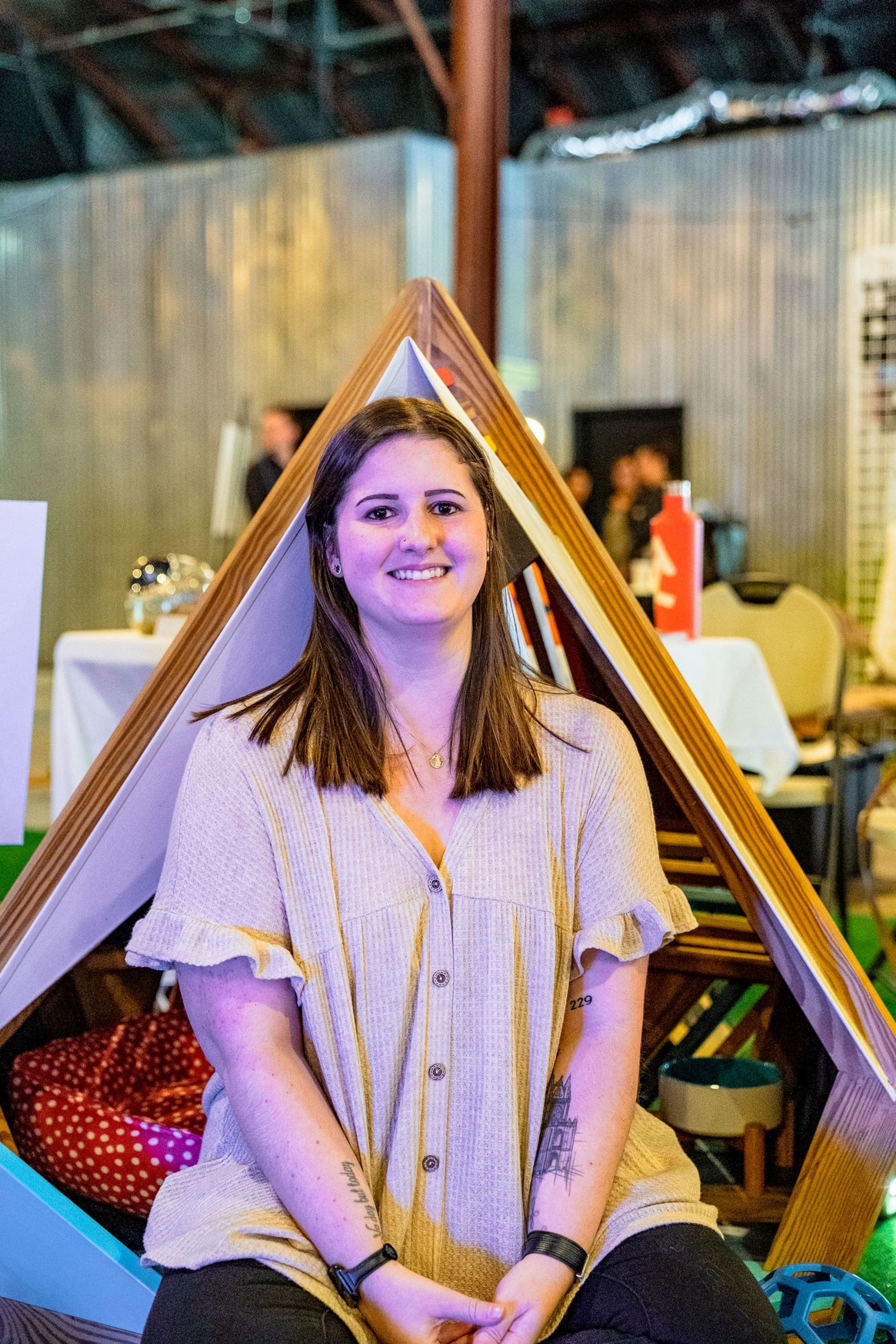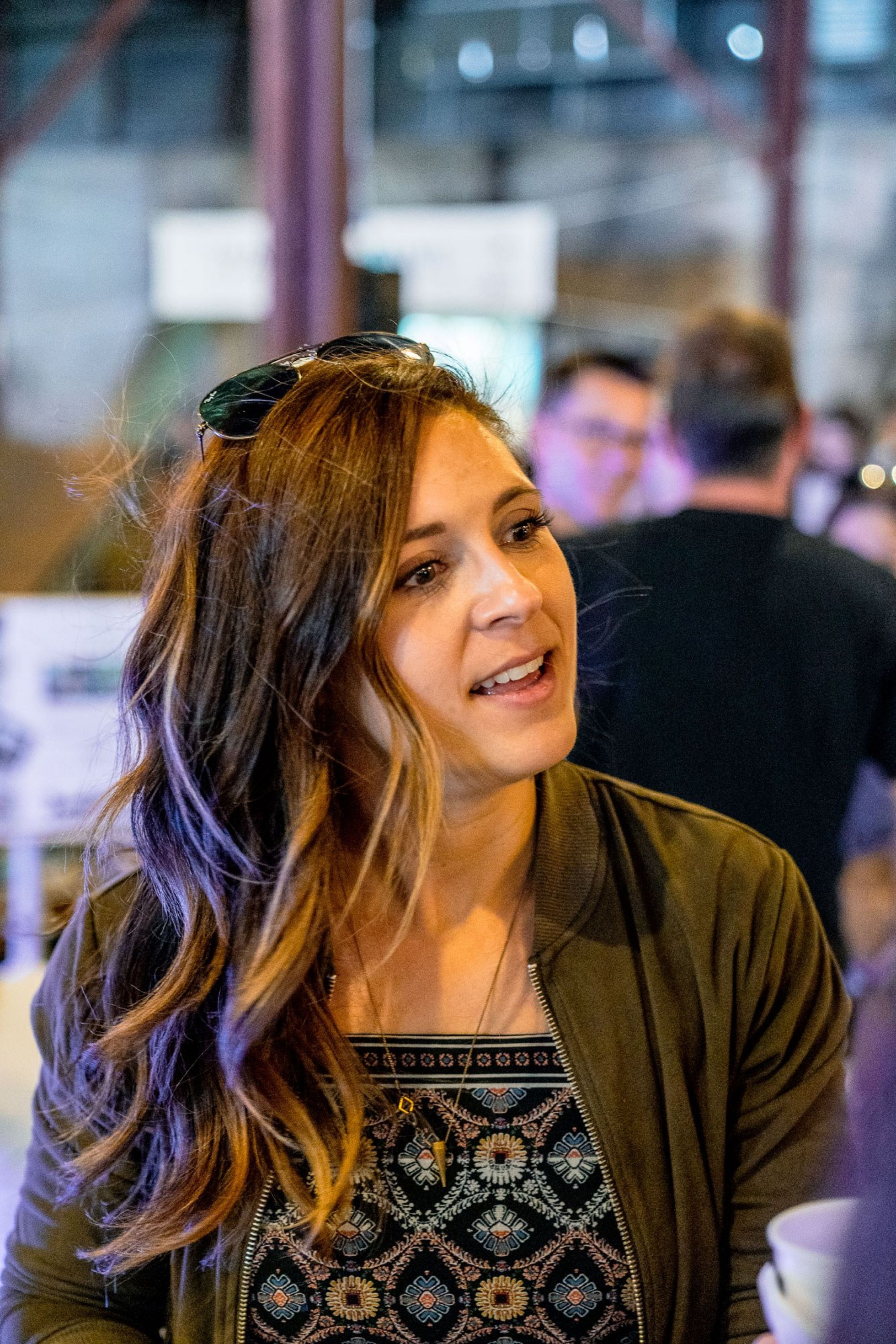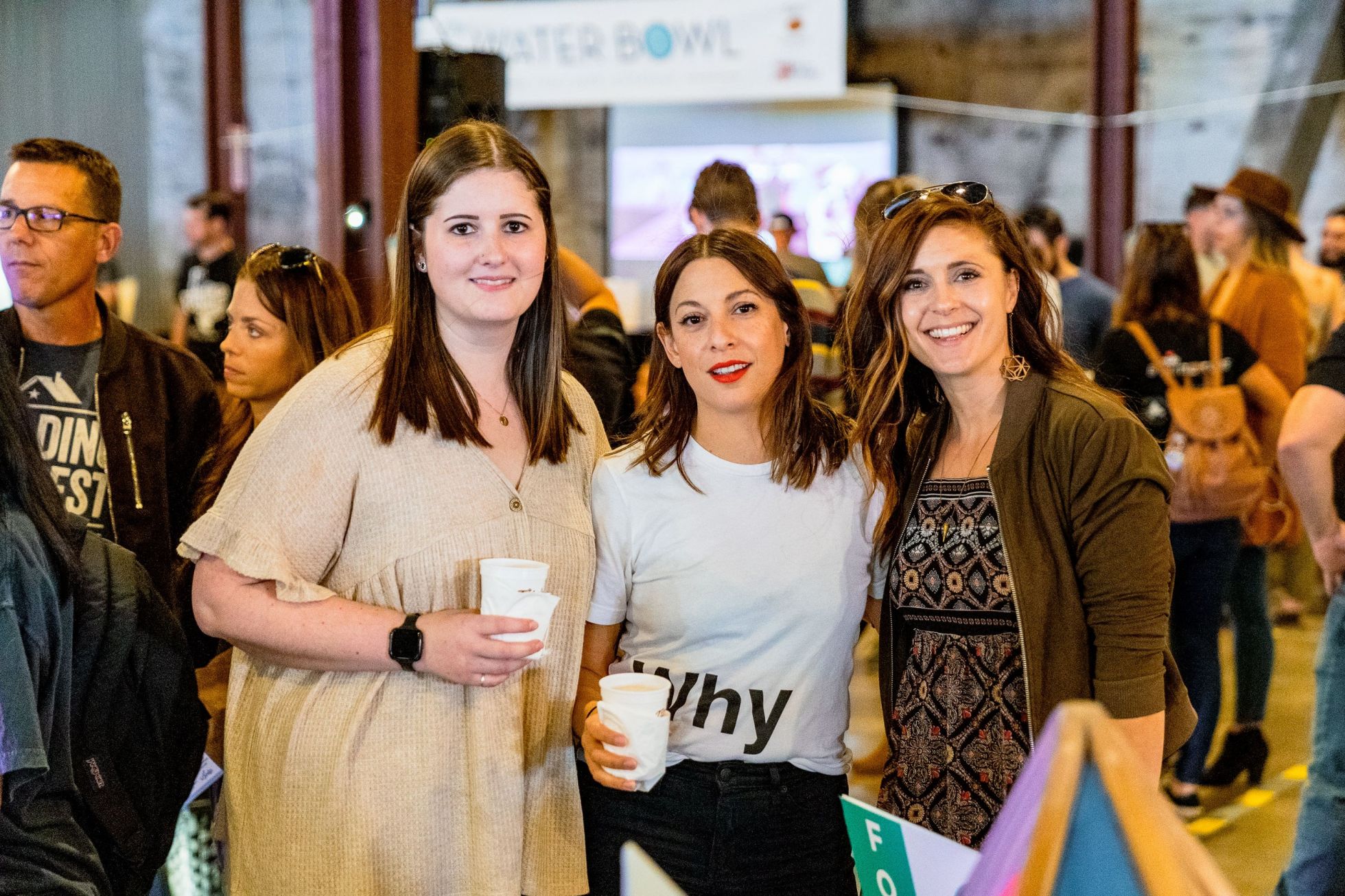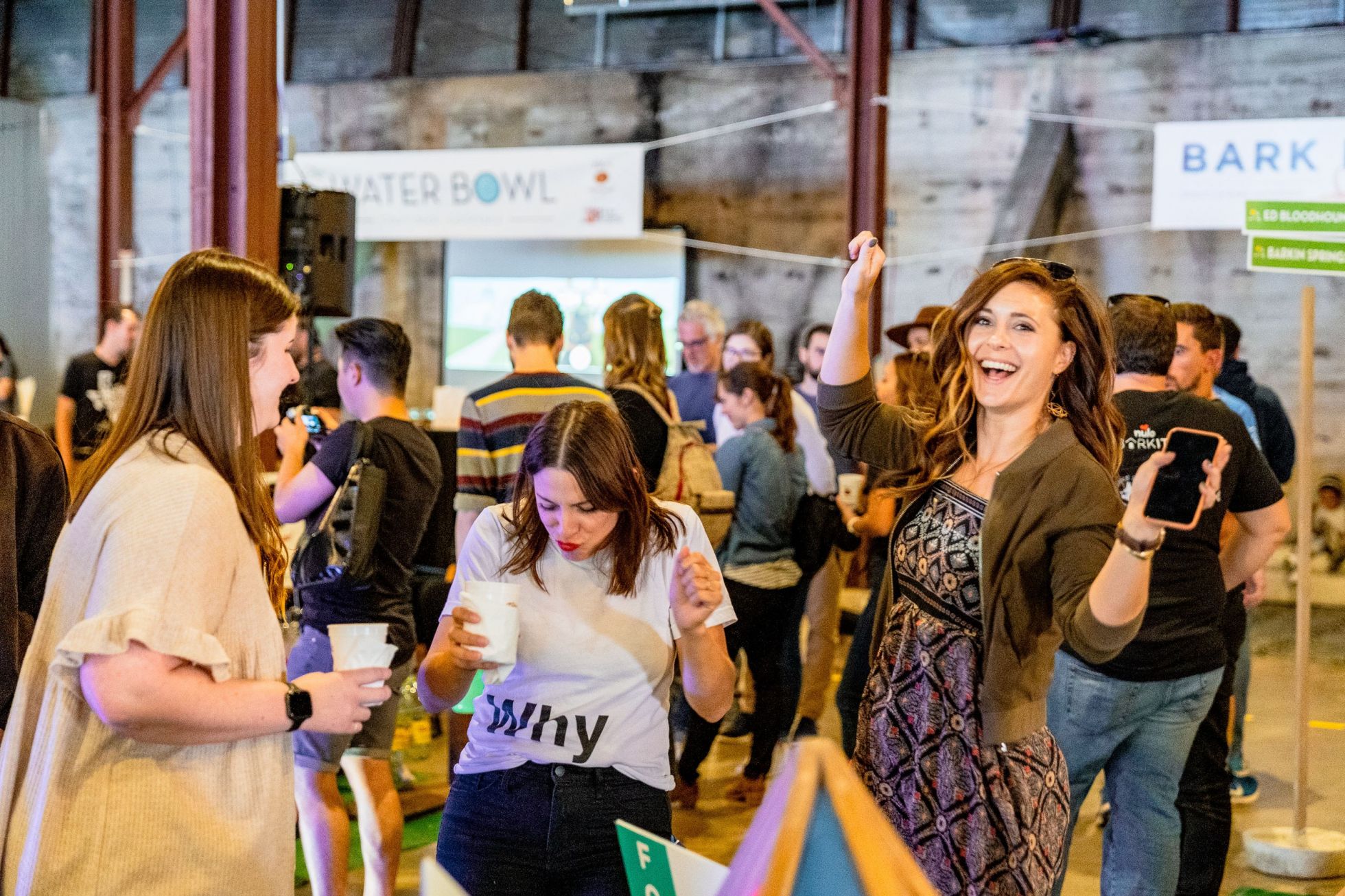 All photography by Ryan Davis | CG&S Design-Build