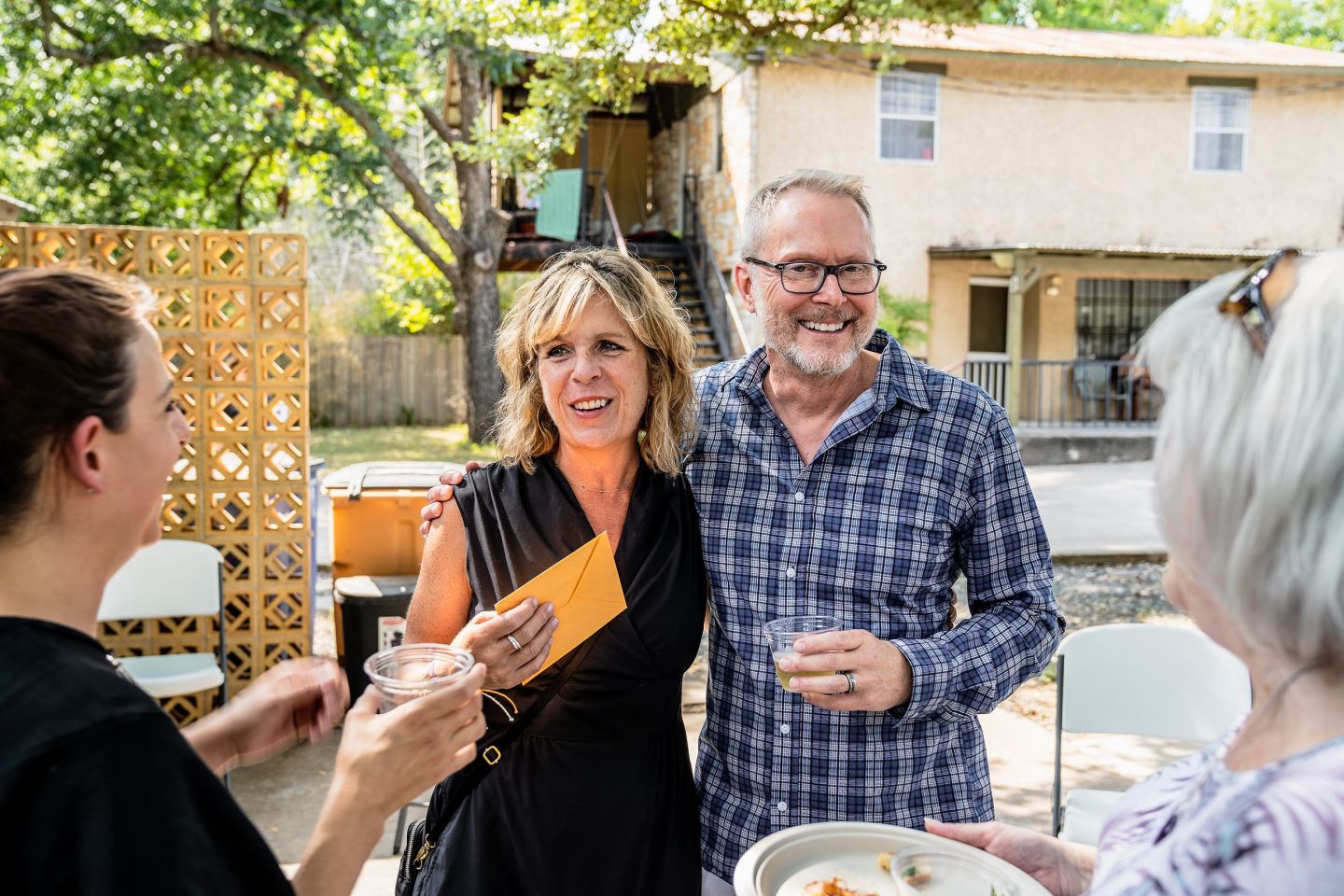 Last week we said goodbye to Project Designer Mark Evans after a 13 year tenure at CG&S. Former and current clients, trades colleagues, and coworkers all gathered together to send him and his husband Dave off on their next journey.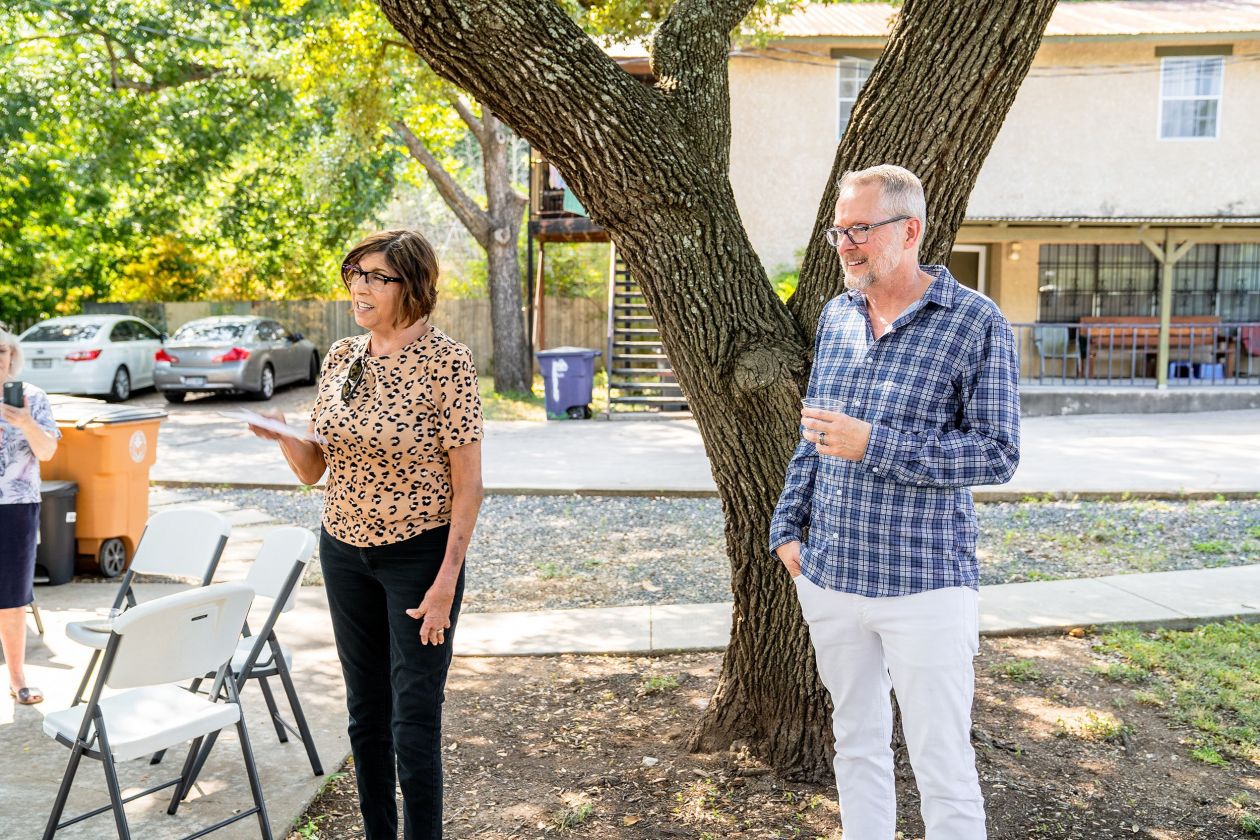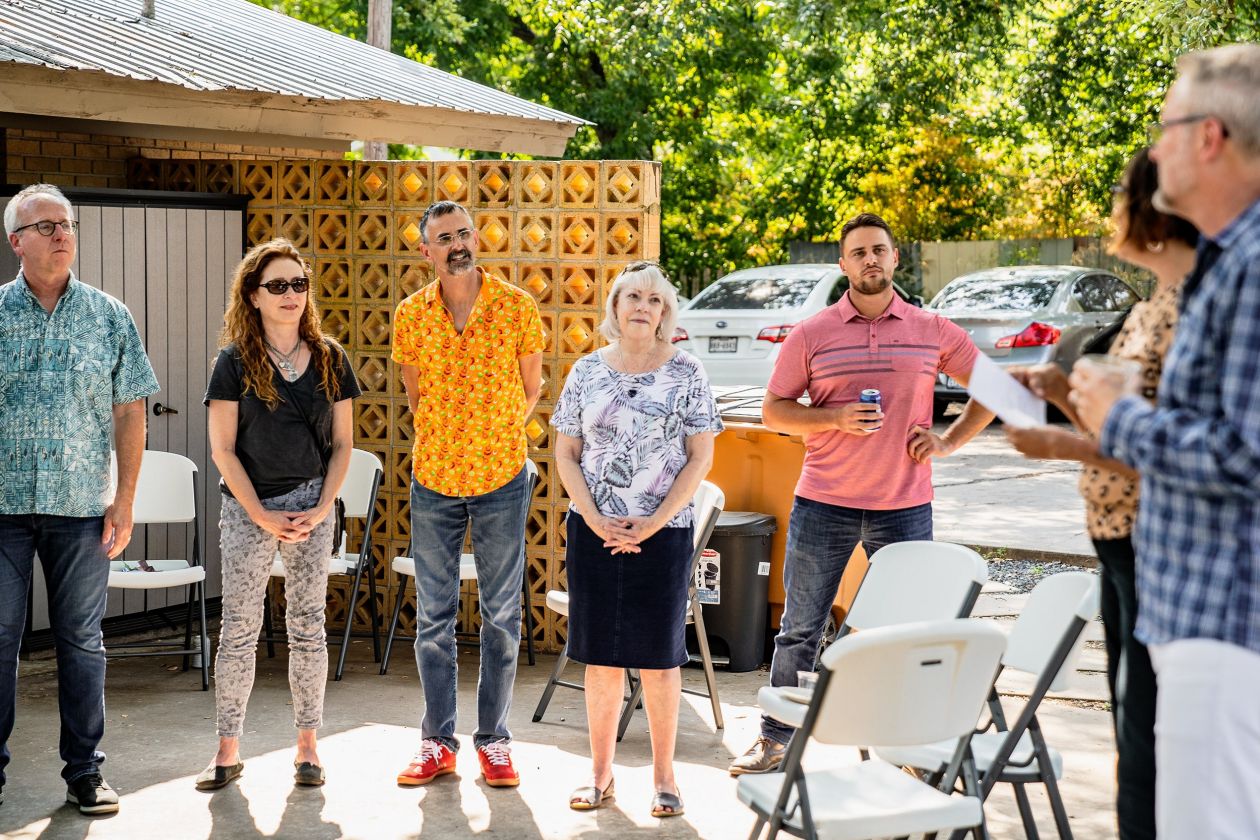 Mark was a good listener; perceptive, even-tempered, and kind. He put you at ease. And he had a sharp-edged humor. He was known for befriending clients and tackling tricky projects where an extra deft touch was required.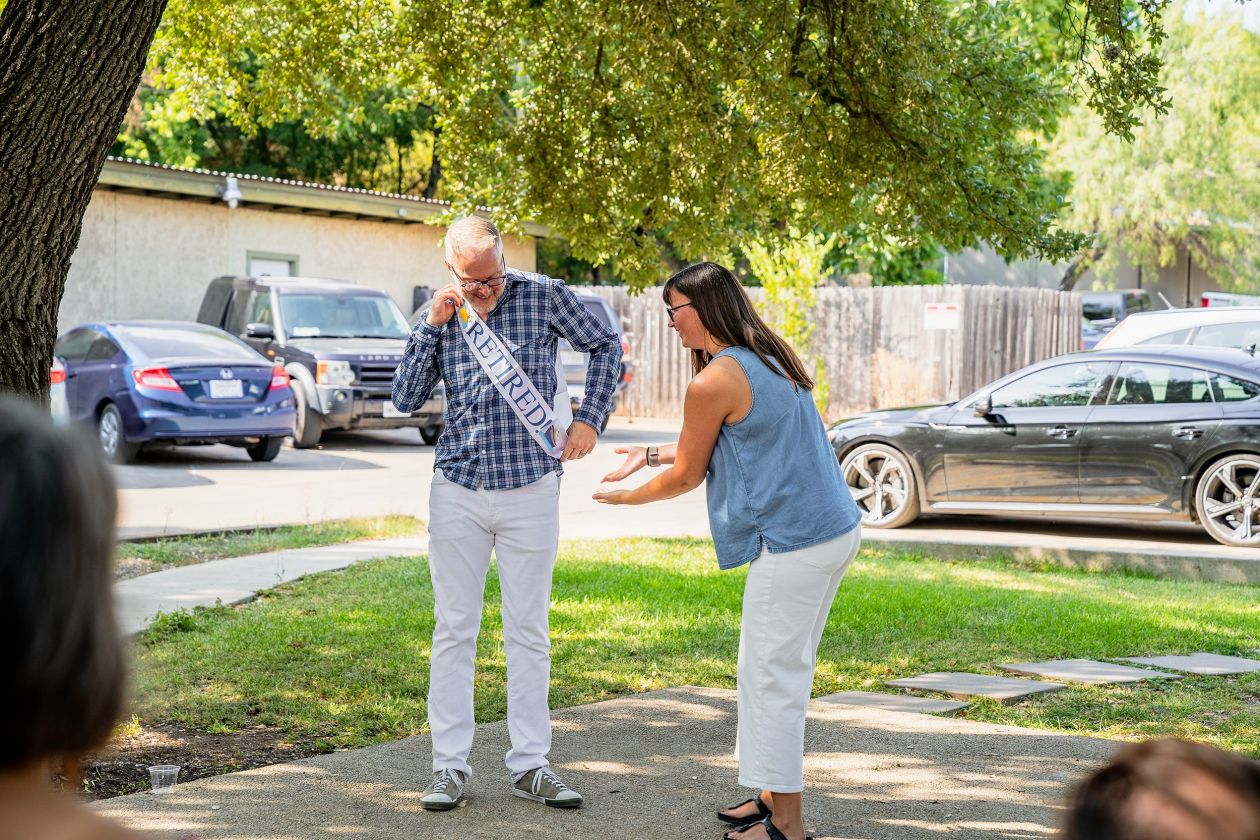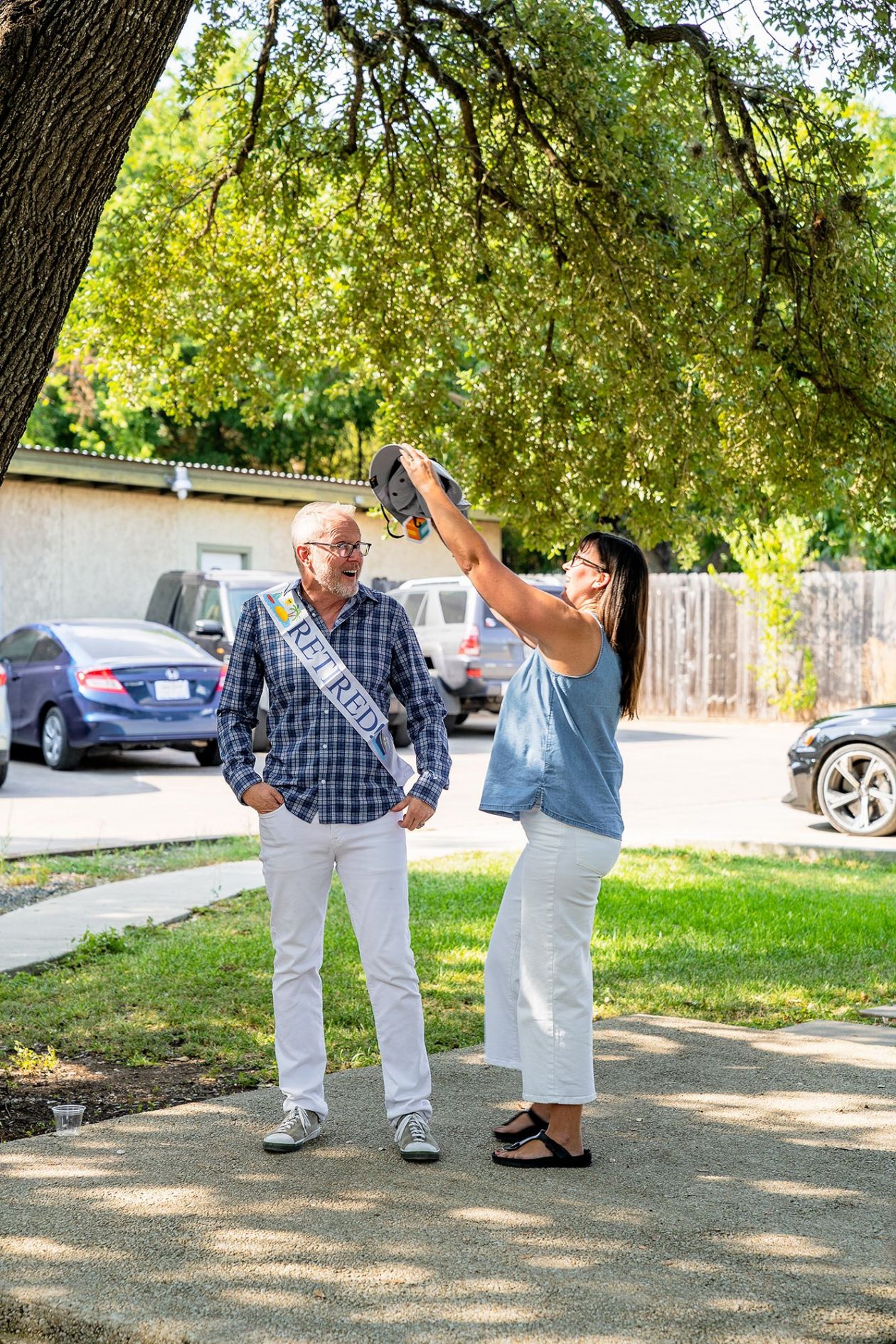 In his youth, Mark, after completing an Associates degree, cut hair for a few years before moving to New York with his partner at the time to open a successful art gallery upstate. After that period ran its course—a good two decades—Mark, at age 38, switched gears, went to UT and attained a degree in architecture. After school he worked for a handful of firms before joining CG&S. How lucky we have been to have him!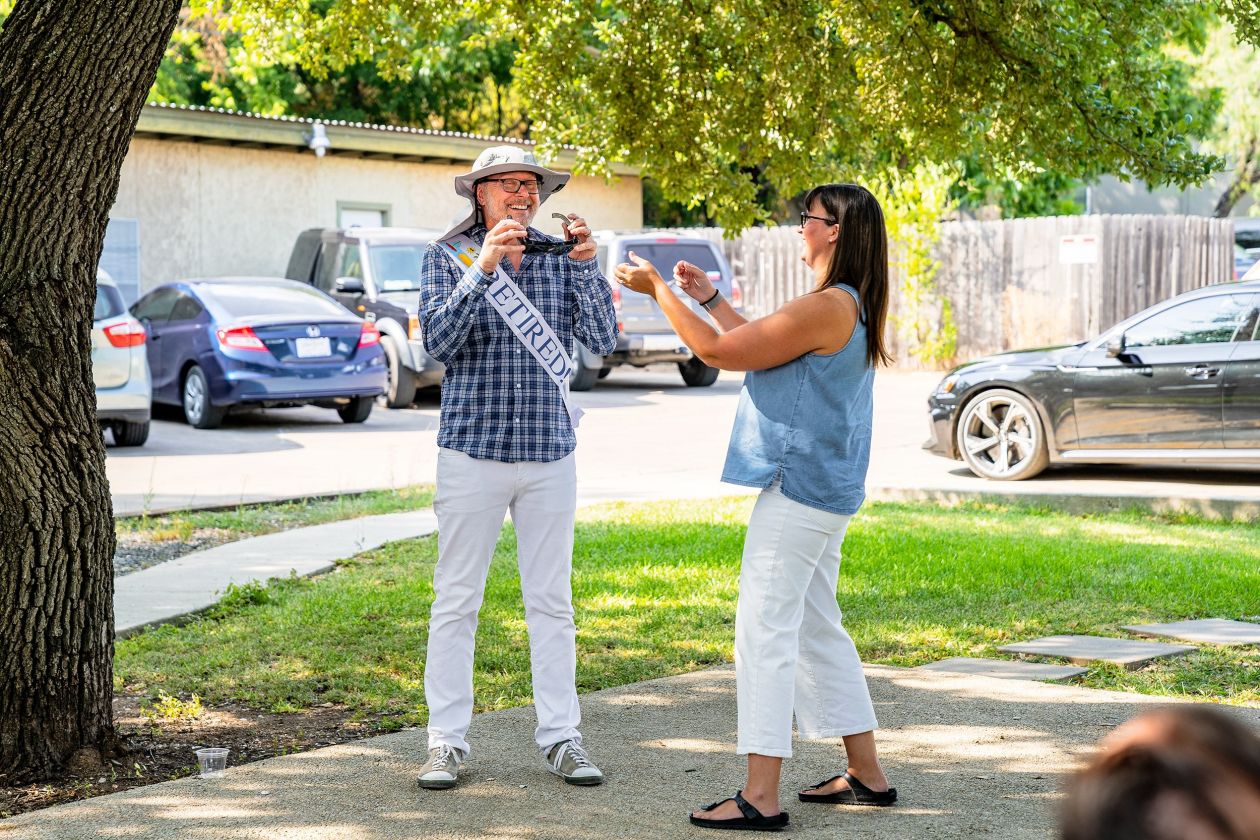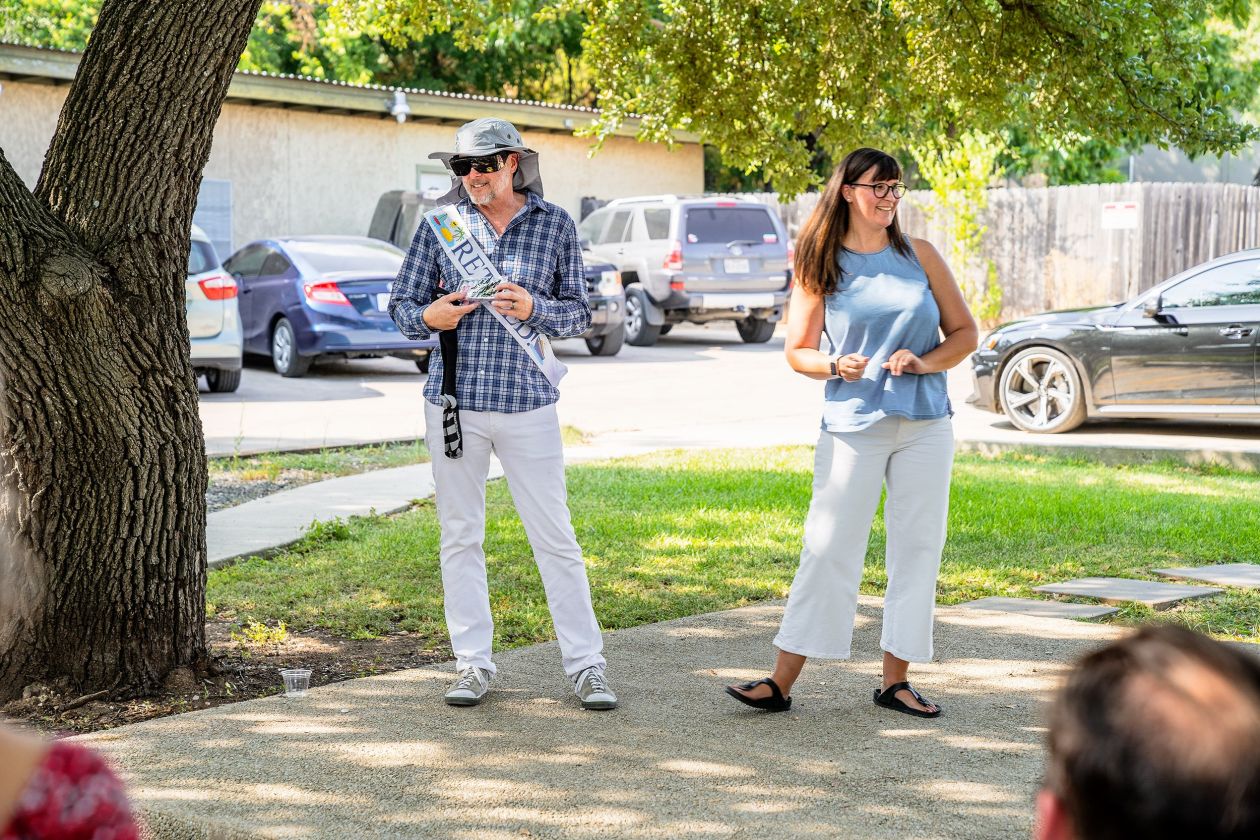 Design Director Sara Hadden bestows gifts from the design studio to aid Mark in his transition to the wild adventure lands of retired-dom.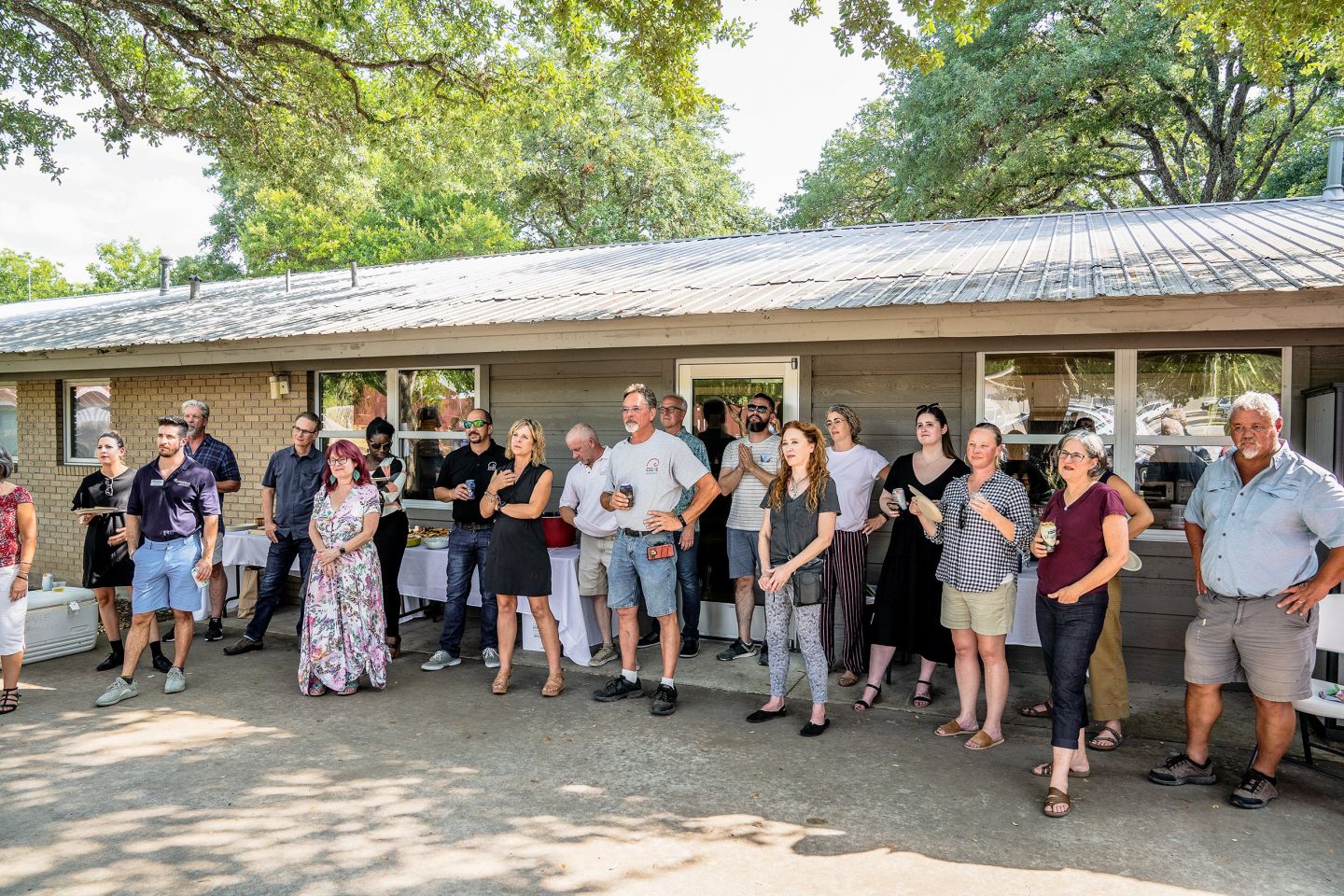 We wish them all the luck in the world!
Photos by Ryan Davis | CG&S Design-Build