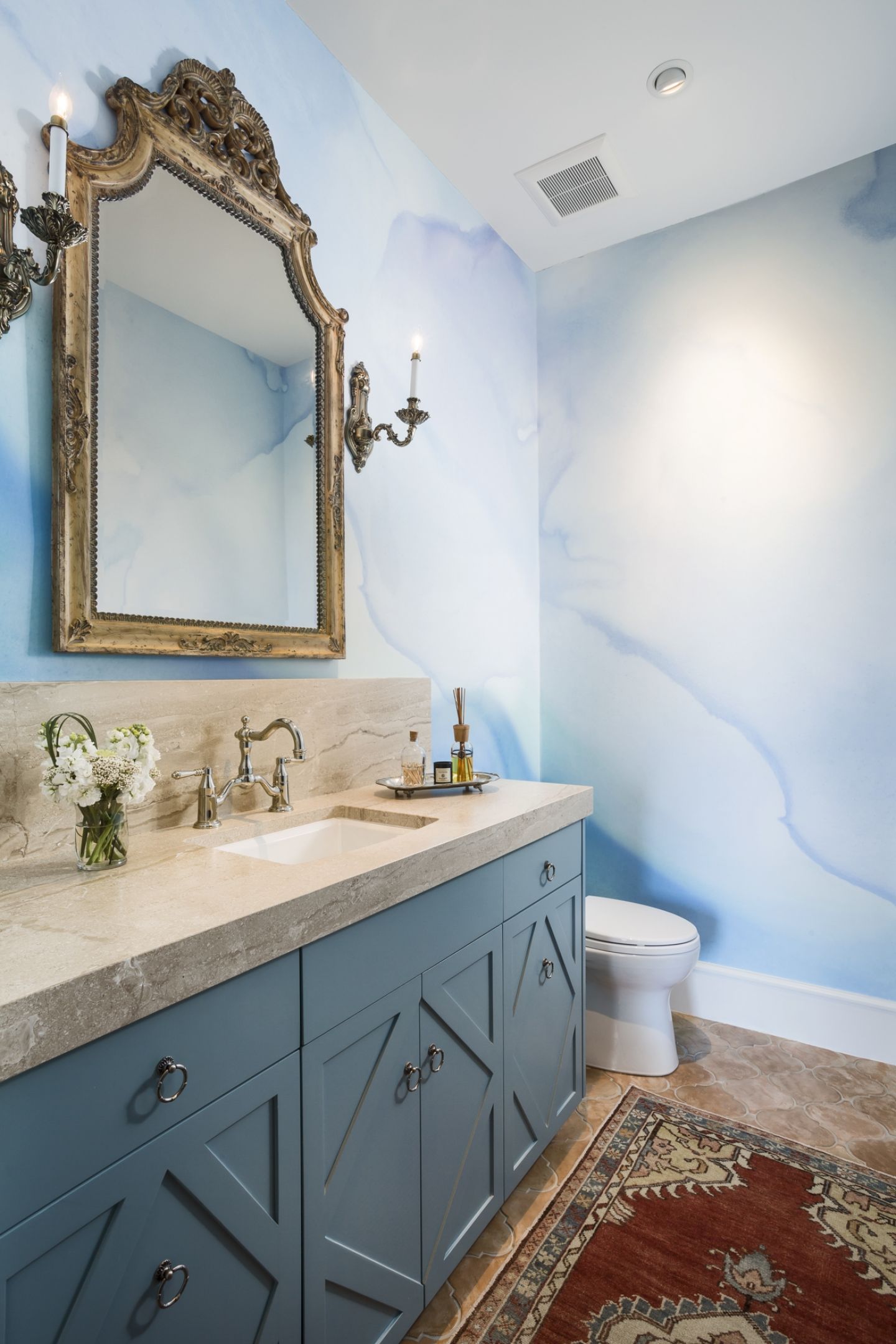 Guest bathrooms aren't necessarily the sexiest place in your house, right? But guest baths don't have to be boring! Nope, not at all. Spruce them up with funky floor or wall tile. Add some wallpaper or bright colors. Or give your guests a real treat with a soaking tub! You can make your guest bath modern and monochromatic. Or pick a theme and make selections around it. Pick an unconventional paint for the walls or vanity—there are so many options!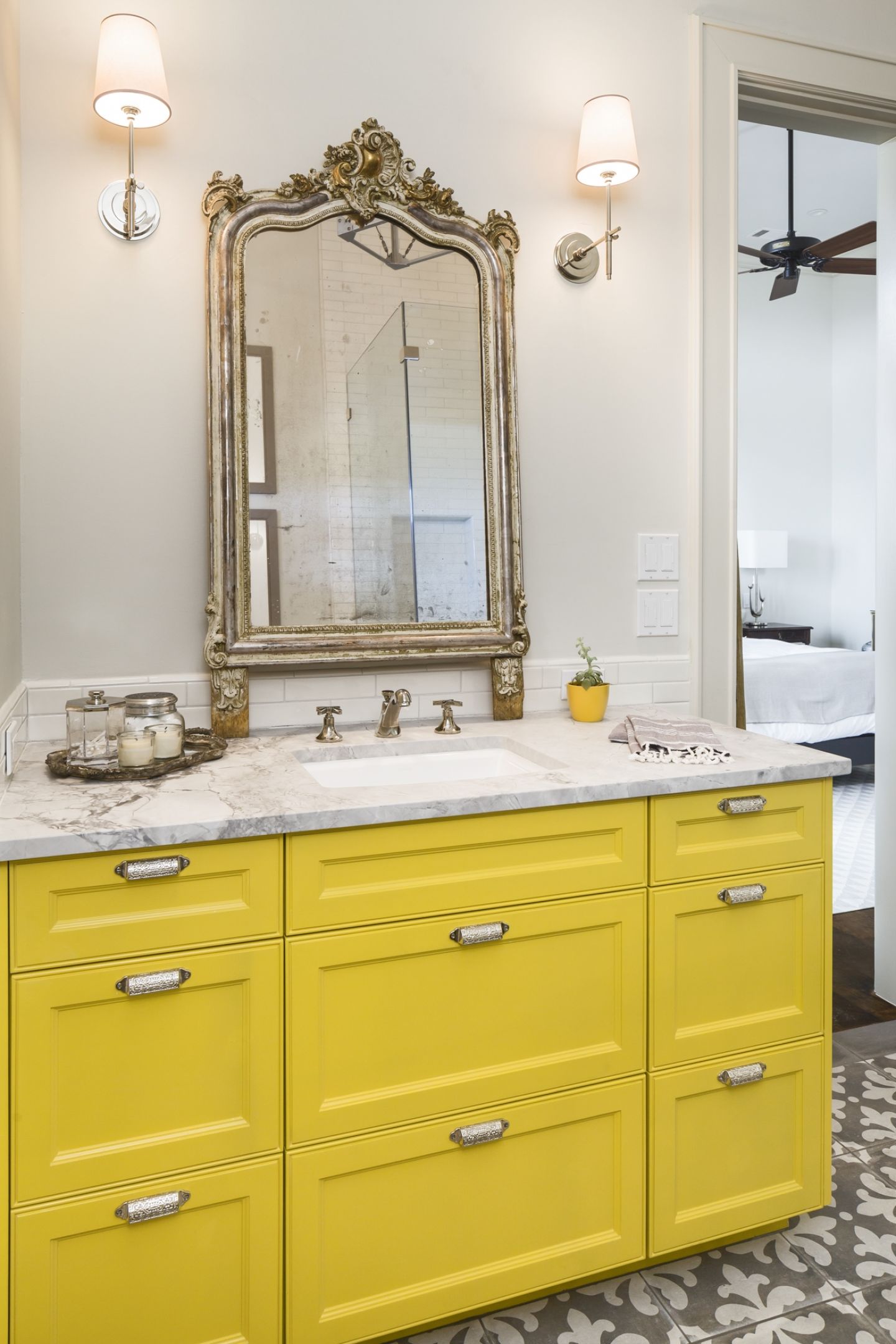 There's nothing like a sunny pop of color to wake you up in the morning. That's exactly what this bath provides for its guests. Some folks are nervous about color, which is understandable. What if you don't like it in the long run? Well, the great thing about paint is that it's easy to change. This particular client wanted to do something fun with her guest suite and adding a happy yellow coat of paint to the vanity did the trick. Coupled with graphic floor tile, marble vanity top and antique mirror, this bathroom shines by contrasting old distressed surfaces, modern paint finish, and ornament.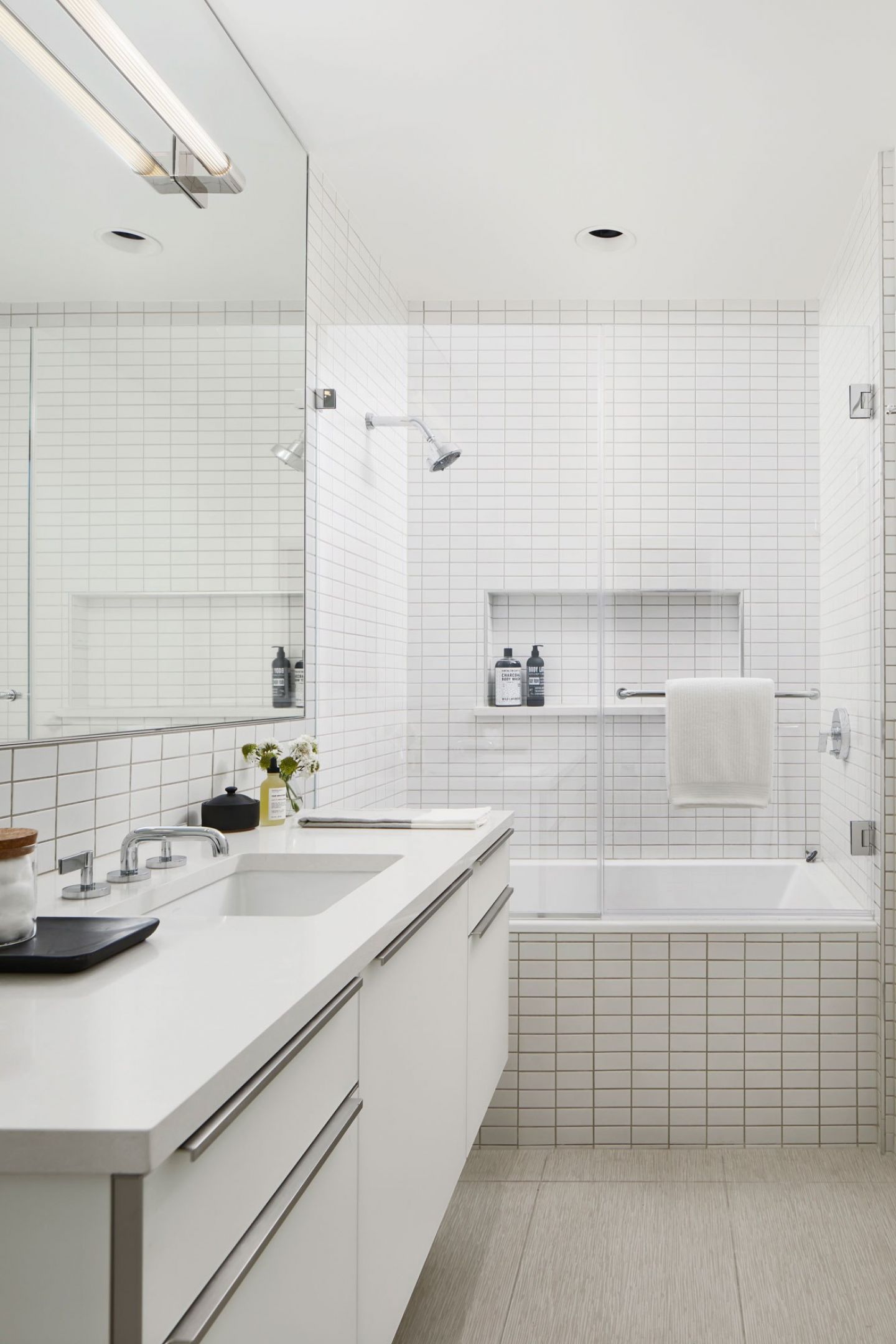 This bathroom was swept up in a renovation that transformed a whole house from a very dated 1984 aesthetic to museum-like modern vibes. With a generous soaking tub and large vanity, this bathroom features a monochromatic scheme set in white stacked Ann Sacks tile, large inset mirror, Silestone vanity top, and Arete imported cabinetry—pretty slick!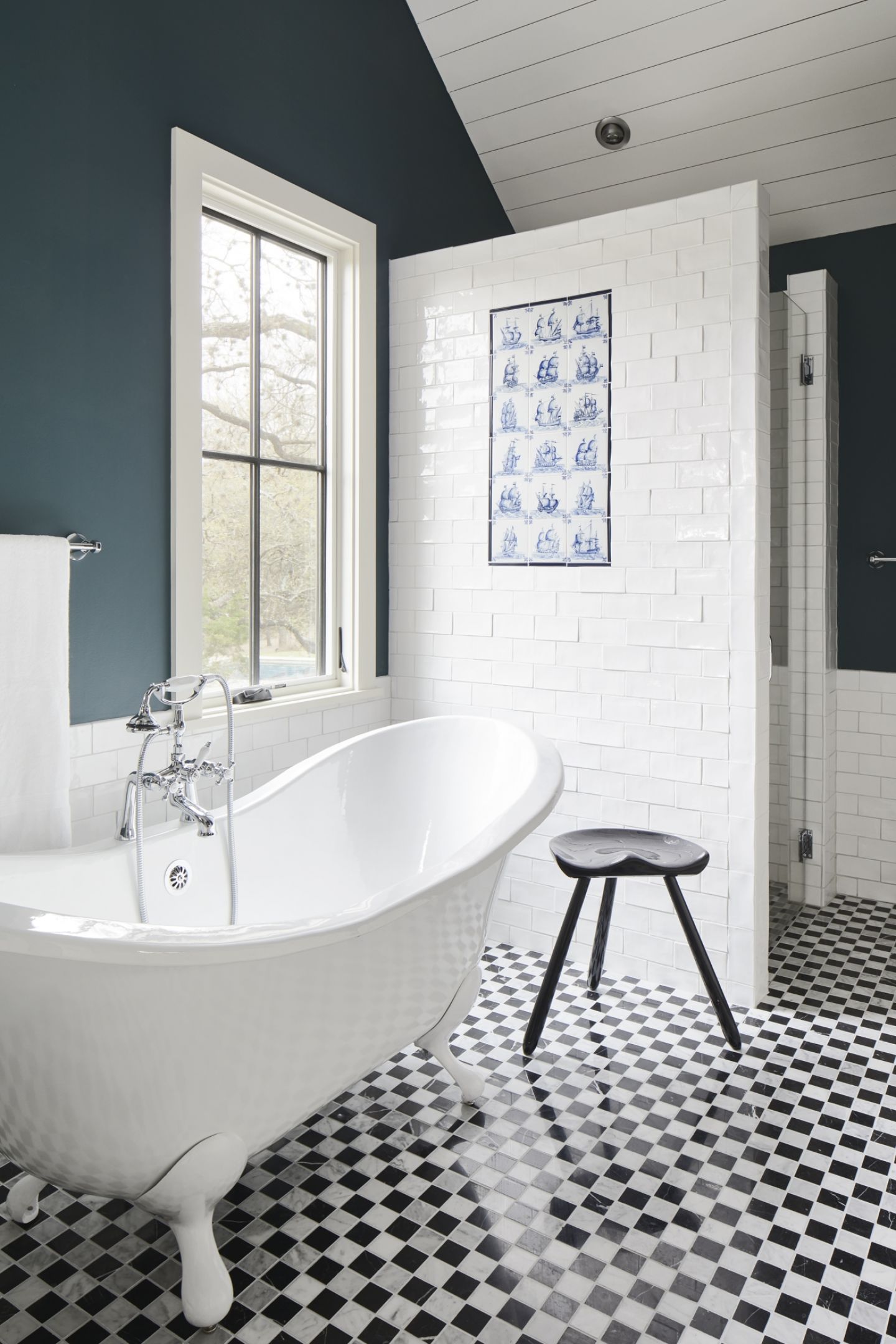 This fun guest bathroom in 78704 riffs on old Dutch style featuring authentic Delft tile straight from Holland. Adding texture to the space is ceramic wall tile and shiplap ceiling. Bold wall color adds color variation and contrast; black and white checkerboard marble mosaic tile activates the room. The large claw foot tub and window make this bath the perfect place to relax and contemplate.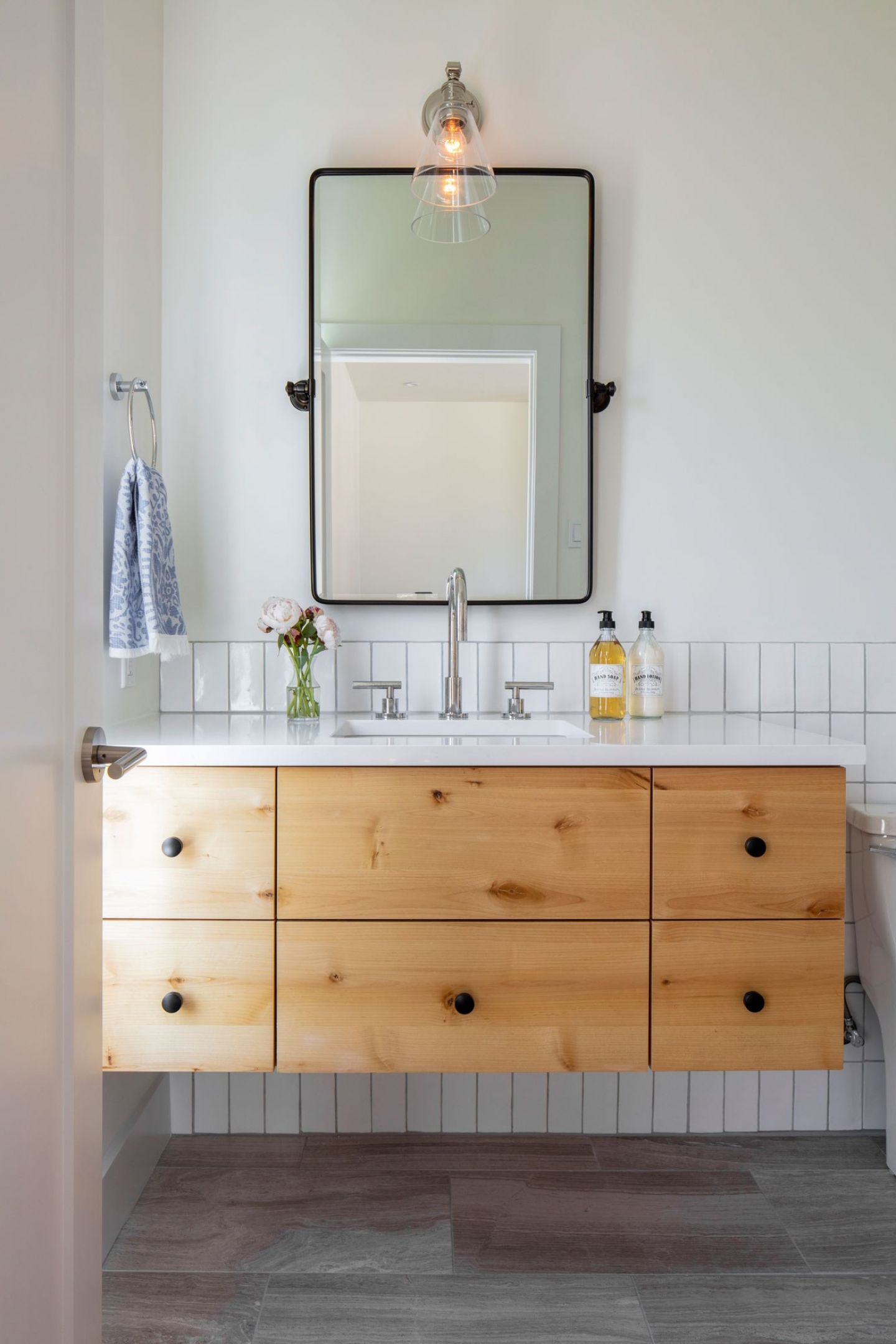 A guest bath does not require grandiose treatment to make a meaningful impact. Sometimes quiet, simple refinement can impart the feeling of peace and tranquility that help guests relax and enjoy their visit.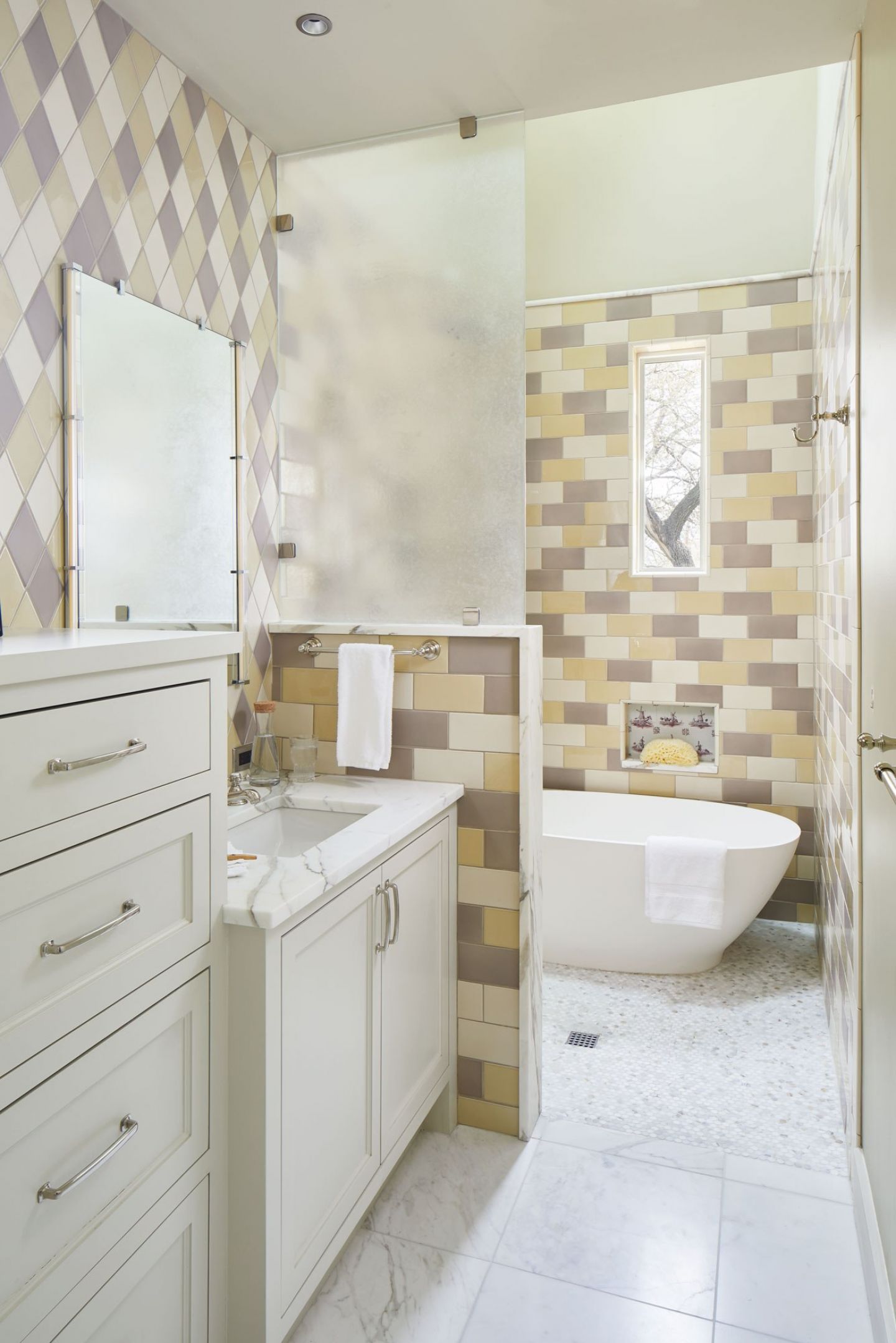 It's so nice to walk right into the shower or pour yourself a bath if you like, surrounded by diffuse light and quiet tile rhythms. The no-threshold shower enclosure that the tub shares does not require any dodgy stepping or climbing over; one is free to choose their bathing experience. The hand-painted tile at the tub niche is the perfect accent. Small custom details can make a huge impact when they are perfectly placed.